The Key to Choosing Student Clubs Without Spreading Yourself Too Thin
First-year students often feel pressure to join several clubs. One student explains why it's better to limit clubs and focus on your biggest interests.
The author performs fieldwork as part of a project on beavers' impact on urban water quality. Image Credit: Elise Mahon, UNC Research
My entire life, people always told me I was going to love college. "It's the best four years of your life!" they promised. "You're going to like the independence so much!" they swore.
But that wasn't what happened.
My first year of college was rough, and I've boiled the causes for that down to three challenges:
Joining too many clubs
Having to get used to doing new activities alone
Balancing the feeling of FOMO and the need to do coursework
When you start college, everyone wants to get you to join their cool and exciting club. Since you're a newbie trying to find your way in the labyrinth that is your first year, you join multiple clubs, wanting to try them all — or at least that's what I did.
But I'm here to tell you from my experience that you're better off choosing only 1-2 clubs to put your energy into, especially if you want to develop lasting friendships while boosting your resume.
My first two weeks of college, I joined a running club, a youth group, and student government — these were all the things I was involved with in high school. But instead of making a bunch of friends, I found myself struggling to forge deep connections. Clubs usually meet once or twice a week, so nearly all of my weeknights were taken up. I found myself spread too thin, needing to skip meetings to complete coursework. I wasn't consistently going to any of them.
And since I wasn't at those meetings, I'd get an intense feeling of FOMO. It seemed as though everyone else on Instagram had already made best friends, but I still hadn't. While I did make friends in these clubs, they didn't feel like those friendships you'd describe as your "best friends from college."
It wasn't until I studied abroad the summer after my first year that I started to feel like I had a community. It was a program focused on learning Spanish within the medical field. Though it was unlikely I'd pursue this particular career path, I knew I wanted to be a part of the program, if only to join something that suited my interests.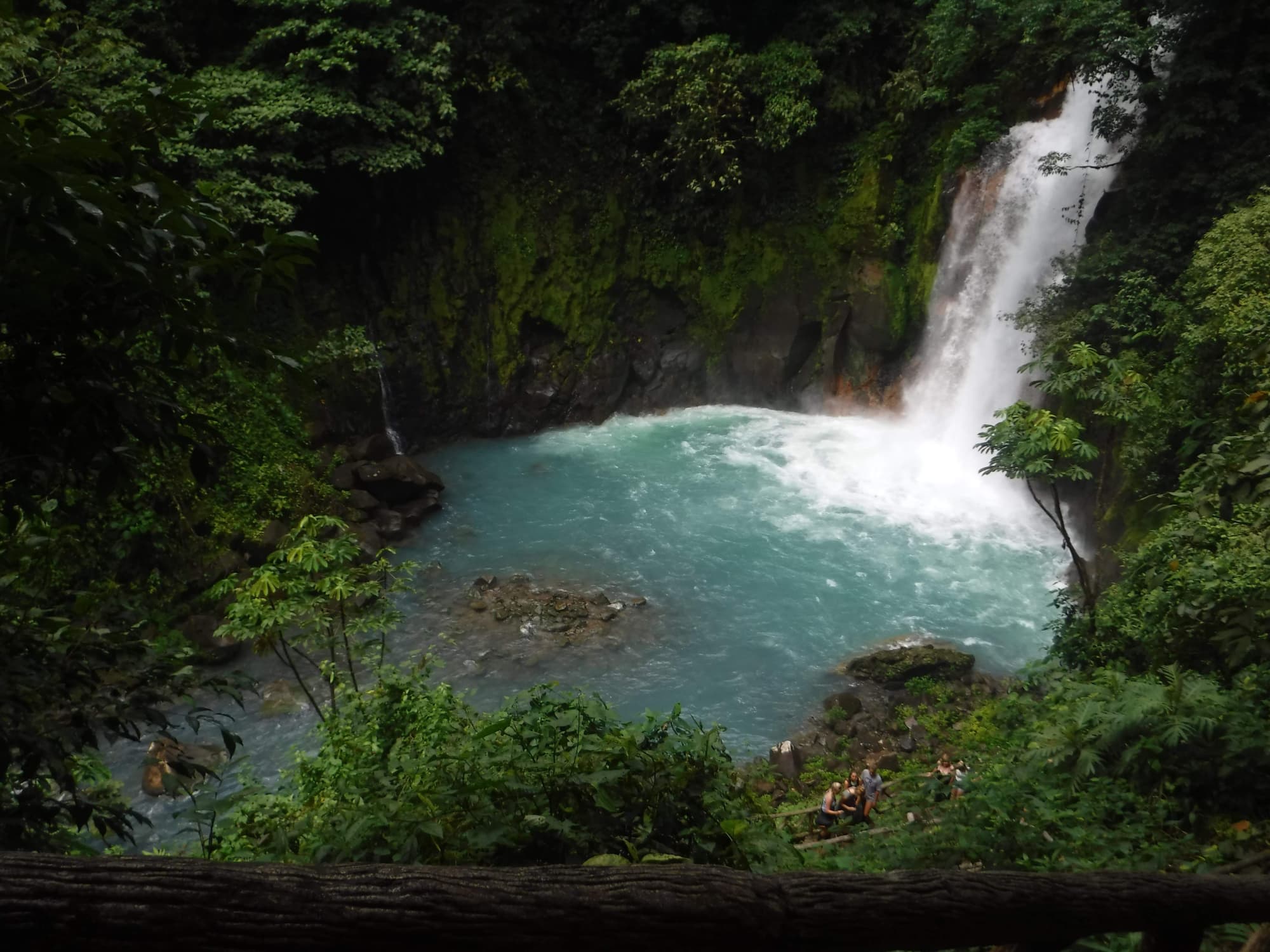 So much of my first year of college was spent taking random gen ed classes that weren't my niche, and I was ready to try something new. Although I was initially nervous because I didn't know anyone else going, I reminded myself it was going to be incredible to spend time in Costa Rica.
Following my interests ultimately paid off — I was finally spending time with people I related to and could make lasting friendships with. When we got back from our program, I signed up for two classes with someone who is still one of my closest friends, even after graduating. I grabbed lunch on Wednesdays with another student in that group and took a spring break trip with them the following year.
During this time, I cut back on some of my other clubs, which made room for maintaining these new friendships. Sure, I sometimes still ate dinner alone to work on a lab report or went to a yoga class by myself, but it felt more like my decision this time around.
I realized you can go into things without knowing anyone and still come out alive. If you're truly just following your interests, chances are you're going to relate to the other people there. And even if that doesn't happen, you still did something fun for yourself.
By junior year, I was no longer part of the running club, the youth group, or student government — but I was having my best year of college. As I drilled deeper into my major (environmental and marine sciences), I found opportunities to get more involved in the field by conducting research with different labs and participating in a study away program.
During my time volunteering in a coral ecophysiology lab, I met my future roommate — another undergraduate doing grunt work. We bonded over scrubbing algae from tanks while 2000s pop hits played in the background. A few months later, we were roommates spending the semester together at a coastal marine lab, working on our own research.
The best part about that semester wasn't seeing dolphins while working (though I loved that) — it was the 15 other goofy, environmentally minded students I saw every day. The experiences I had solidified my interest in oceanography and ultimately led me to where I am now: getting a master's degree in marine science.
In my senior year, I tried something I'd never done before: I joined the rock-climbing club. I'd always thought this hobby sounded fun but never tried it because I didn't know anyone in the club. By that point, I'd grown bored of distance running, which I'd done my entire life.
Climbing was a great change of pace, and it was the only activity I was involved with outside of research. Because of that, I was able to stay involved and participate fully in the club. Today, climbing remains one of my favorite hobbies.
Have More Questions Before Heading Back to School?
Dive into our collection of back-to-school resources to find tips, checklists, and insights from real students.
Read More
No, I didn't have an amazing and life-changing first year of college — but I don't think a lot of people do, especially compared to the rest of their college years.
So whether you're reading this as a high schooler heading into college or you're heading into your senior year, my advice is the same: Follow your interests first and the rest will follow.
Instead of trying to do everything, prioritize one or two main hobbies. Whether that's an acapella group, a sports club, or even a Quidditch team, throw yourself into it! I promise everyone tries to make everything they post on Instagram look way cooler than it truly is.
Meet the Author
Elizabeth Farquhar
Elizabeth Farquhar graduated from UNC-Chapel Hill in 2021 with a BS in environmental and marine sciences and is currently pursuing a master's in marine science at UNC-Wilmington. She is especially interested in developing low-cost water quality sensors to make monitoring more accessible. When she's not busy doing research, she enjoys hanging out at the beach with her friends, attempting to surf, and watching movies.
In the future, Elizabeth hopes to work for a national estuary preserve, the National Oceanic and Atmospheric Administration, or an organization that focuses on science communication, such as the Ocean Conservancy.
Headshot Credit: Alyssa LaFaro, UNC Research