10 Movies to Watch to Celebrate Women's History Month
Representation in media is crucial to the advancement of women in society. Read to discover 10 films to watch during Women's History Month.
Image Credit: HEX / Getty Images
Advertising Disclosure: Our team independently selected these products. If you purchase a product through one of our links, we may collect compensation. Pricing and availability are accurate at the time of publication.
---
Media — including film, television, publications, and much more — reflects society's priorities. One can simply look at a list of the most popular shows in the nation today to see precisely what studios and audiences value. When people consume media, they subconsciously internalize it.
Each year, women continue to make strides onscreen and behind the camera. With more and more films and television shows by women of all backgrounds, viewers learn about others' experiences and see themselves represented. This Women's History Month, check out these 10 films.
$ = Under $10 | $$ = $10-$25 | $$$ = $25-$50 | $$$$ = Over $50
---
The story of a young Black lesbian, "Pariah" (2011) represents the struggle many Black masculine-presenting — also known as "studs" — women face. Because of her family's violent homophobia, Pariah is forced to hide both her sexuality and gender expression. When she meets Bina, a girl who is a member of her church, she's forced to face the realities of being a closeted lesbian.
This film depicts how queer people are forced to choose allegiance to their blood families, romantic interests, and themselves.
---
"Little Women," loosely based on author Louisa May Alcott's own life, has been adapted numerous times on stage and onscreen. The 2019 version directed by Greta Gerwig remains faithful to the novel. Jo March, the second eldest daughter of four sisters, is a writer and aspiring author in the 1860s. The plot follows Jo's journey as she grapples with social requirements, settling down, and being discouraged as a literary talent.
Though the film is set in the 19th century, its commentary on womanhood and societal standards still resonates in modern society.
---
Disney's "Mulan" (1998) is based on the true story of Chinese warrior Fa Mulan. Imperial Han China engages in a war with the Huns, requiring a man from each family to enlist in the military. Mulan is an only child, meaning her father, who was significantly injured in a previous war, must go to fight once again. Determined to save her father's life, she cuts her hair and presents herself as a man to go in his place.
Mulan is one of the most influential animated films ever made. It also tackles what femininity should look like and the lengths women must go to to be respected.
---
Also based on a true story, "Hidden Figures" (2016) centers on three Black women who played a key role in John Glenn's voyage to orbit the Earth. Dorothy Vaughan, Mary Jackson, and Katherine Johnson work at NASA as mathematicians. Their value is minimized until they outshine their superiors and ultimately prove their worth.
The intersection of race and gender come into play in this film. White women and white men oppose Dorothy, Mary, and Katherine. At times, even Black men belittle them.
---
A harrowing look into collegiate life, "The Hunting Ground" (2015) is a documentary about the reality of being a woman on a college campus. It recounts multiple sexual assault cases hidden by school officials to examine the pervasiveness of rape culture at universities and colleges.
"The Hunting Ground" showcases administrators' desires to protect schools' financial assets (in the form of donorship and publicity) as well as students' reputations. At times, higher education institutions prioritize these things above students' safety from sexual harassment and violence.
---
"Bend It Like Beckham" (2003) tells the story of Jess Bhamra, a British-Indian teenager who loves soccer. Her parents are not supportive of her passion and forbid her from participating, as they consider the sport unladylike and a waste of her time and potential.
The film reflects real-life views of women's sports, highlighting the public's perception of women's sports as less important than men's and women's teams as less talented than men's teams. "Bend It Like Beckham" also critiques the issue of racism in sports — fans still use non-white players as scapegoats for team failures.
---
Three years before the Stonewall uprising, there was Compton's Cafeteria Riot. At the riot, transgender women in San Francisco demonstrated against the targeted policing and violent treatment they were subjected to. "Screaming Queens: The Riot at Compton's Cafeteria" (2005) is a documentary that explores these events and celebrates the women who powered the movement.
The documentary is just a small glimpse into the Gay Liberation movement of the 1960s, examining the perils of discrimination based on gender, race, and class.
---
"The Devil Wears Prada" (2006) depicts life for women in the fashion industry, zooming in on the cutthroat attitude professional environment. The film's protagonist, Andy, accepts a position as assistant to the editor-in-chief of a premier fashion publication, hoping to boost her journalism career. However, she does not realize the lengths she will go to impress her "dragon lady" employer, Miranda Priestly.
Touching on several topics — like fatphobia, sexism in the workplace, classism, and elitism — "The Devil Wears Prada" is a film that offers more than first meets the eye. Beneath its surface-level plotline is a smart examination of popular culture.
---
A dramatic depiction of the Mexican-American star's rise to fame and ultimate demise, "Selena" (1997) is the story of iconic singer Selina Quintanilla, who was known as the Queen of Tejano music. Selena started her career in a family band, born out of her father's desire to start a music career as a Tejano musician. Popular in both Mexico and the United States, Selena championed Mexican-American culture through her music and performances until her premature death.
As an homage to a Latina pioneer, "Selena" honors Mexican-American history and music.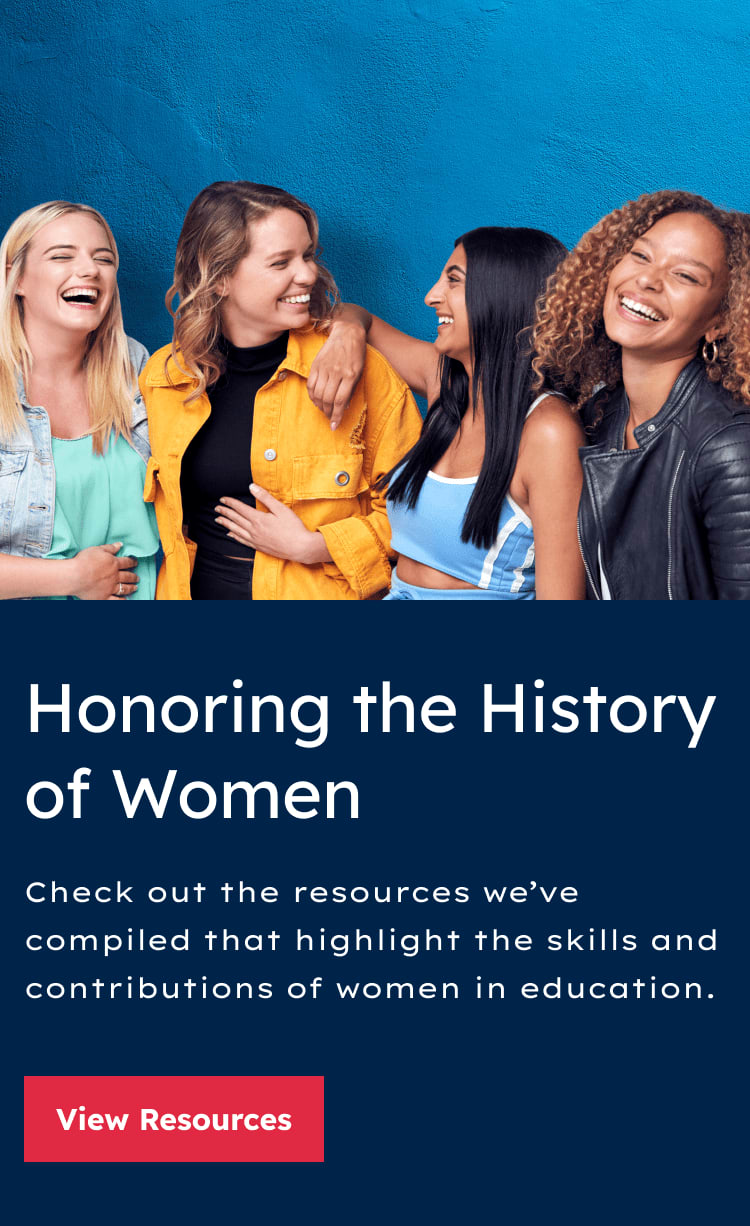 ---
"On the Basis Of Sex" (2019) is a chronicle of the early life of Supreme Court Justice Ruth Bader Ginsburg. After graduating at the top of her class at Harvard Law School, Ginsburg struggles to find a job as a lawyer because she is a woman. Instead, she takes a professor position at Rutgers Law School.
When she comes across the case of Charlez Moritz, who cannot receive a tax reduction because he is a man, she uses it as an opportunity to set a standard for gender discrimination. The film honors Ginsburg's trials and legacy as a purveyor of women's rights.
Frequently Asked Questions About Women's History Month
What is Women's History Month?
Women's History Month is a national acknowledgment of women's importance in history, commemorating their accomplishments and contributions to society. It began as National Women's History Week starting on March 8, established by President Jimmy Carter in 1980. Six years later, Congress expanded the week to an entire month at the request of the National Women's History Project.
Over 35 years later, March is widely recognized as a time to observe women's impact on history and mark the progress yet to be made.
How do you honor Women's History Month?
People can honor Women's History Month by educating themselves about women's contributions to society. Watch the films listed above, consume other media representing women and their achievements, and read literature detailing women's struggles and perspectives. While Women's History Month aims to spotlight women's achievements, you can also do these activities all year.
Getting involved in campaigns for reproductive justice, pay equity, and LGBTQ+ equality is another way to show support. Finally, supporting and giving thanks to the women in your own life for their contributions is essential to celebrating Women's History Month.
Why is Women's History Month in March?
March is important to women's history because it marks the establishment of International Women's Day at the Second International Socialist Women's Conference. The date was chosen to acknowledge a worker's strike in St. Petersburg, Russia, which marked the Russian Revolution's beginning.
The day was not largely celebrated in the United States until 1975 when American feminists popularized it during the women's liberation movement. Six years after President Jimmy Carter designated March 8 National Women's History Week, the celebration was expanded for the whole month of March.