How Gender-Biased Language Impacts Women in Tech
Gender-biased language excludes people who identify as women and non-binary individuals. If tech jobs sometimes seem like a boys club, here's why.
BestColleges.com is an advertising-supported site. Featured or trusted partner programs and all school search, finder, or match results are for schools that compensate us. This compensation does not influence our school rankings, resource guides, or other editorially-independent information published on this site.
Did you know that women have significantly contributed to science, technology, engineering, and mathematics (STEM)? And yet, the tech industry has a reputation for bias, policies, and gender-biased language that often exclude people who identify as female.
According to TrustRadius' 2021 Women in Tech Report, women in tech are four times more likely than men to experience gender bias. In fact, 39% of women respondents said they believed gender bias was keeping them from getting a promotion.
TrustRadius' report also shows that 72% of the women and only 41% of the men surveyed say they've worked at a company with an obvious bro culture. The gap in these percentages illustrates the difference in perception between genders.
So, what is gender bias, where does it come from, and how can we work to make tech culture more inclusive? Read on to learn about the biases you may come across when entering the tech industry.
What Is Gender Bias?
Gender bias is when the treatment of one gender (or genders) is different from others because of stereotype assumptions rather than measurable differences. It also intersects with other biases, including classism, homophobia, and racism.
Don't trust our word for it? No worries. We interviewed Linda Shaffer, the Chief People and Operations Officer at Checkr, Inc., who discussed her own trials and tribulations while working in tech.
One experience of gender bias I've personally had in the past was when I was told that I'm 'too emotional' or 'too sensitive' when I advocated for myself or my team, Linda says. It was frustrating because I knew that my male colleagues were not being held to the same standards.
What's more, gender and other biases may be unconscious assumptions. Implicit biases are unconscious assumptions influenced by one's background, culture, and personal experiences.
— Linda Shaffer, Chief People and Operations Officer, Checkr, Inc.
We also spoke to the Co-Owner of Keyboard Kings, Aimee White, who shared her experiences. The gender bias … was informed mainly by the environment more than anything else. I was the only female coder on the team, so clients naturally devalued my work in comparison to the males, as … they assumed my work wouldn't be as good.
These microaggressions and open biases can reveal both implicit and explicit beliefs. Unfortunately, many people may not even realize that they are encouraging these unfair standards. Women tech workers may have to be the ones to stand up for themselves or call out such behaviors.
Tech Industry Bootcamps for You
Tech Industry Language Bias
So, what does language bias mean exactly? Specifically in tech, many common developer terms stem from misogynistic origins.
One example is the term John the Ripper, which references the serial killer Jack the Ripper, despite the tool being an open-source password security auditing and recovery tool. However, these kinds of problematic terms are not the only language bias that women may encounter.
Shaffer states that sometimes people refer to a woman in a leadership role as 'bossy' or 'aggressive,' while a man in the same position would be seen as 'assertive' or 'confident.'
Additionally, terms that carry heavily racialized, anti-Black connotations, such as "Master/Slave," "Whitelist/Blacklist," and "Whitehat/Blackhat," are standard. This language can reinforce beliefs that white is good and black is not. Understanding how racialized patterns like these combine with gender-based ones can explain why, for example, non-white women are the most underrepresented in this sector.
The good news is that some platforms, like GitHub, are starting to make changes in problematic language. In 2020, Github replaced the term "Master" with "Main."
Gender Bias in Job Postings
Here's an interesting fact: In 1973, the Supreme Court ruled that "sex-based" preferences specifying men or women in job ads were unconstitutional. Although this allowed women to take great strides in the workplace, a similar issue still persists today.
Today, the subtle use of gender-biased language can be found in job postings that discourage women and non-binary people from applying to tech jobs.
— Linda Shaffer, Chief People and Operations Officer, Checkr, Inc.
The language isn't [strictly] masculine but implies masculine traits such as 'capable of discipline' or 'authoritative' — these cater to males and create an expectation of a male filling the role, White says.
Still unsure what this may look like? This job post from Indeed uses masculine-coded vocabulary that might keep women from applying while encouraging men to apply. Of course, not all women reading the job post will register masculine coding.
However, Shaffer says that when you do recognize language bias, I think it's important to call out bias when we see it because it can be easy to normalize these types of experiences.
Gender Bias in the Workplace
On the topic of direct biases in the workplace, Shaffer explains, When I see or experience gender bias in the workplace, I try to address it directly. I point them back to the company's policies on diversity and inclusion or previous training that they might have attended on the topic.
On the other hand, you may not always experience direct aggression. White shares, No one was ever directly sexist or misogynistic to me, but biased language can create a task of [unreachable] proportions.
Is it any wonder that women leave their jobs in the tech industry at nearly twice the rate of men? Nonetheless, women can help make tech jobs less biased when they persist in the industry and advocate for other women.
What Can We Do to Change Gender-Biased Language in Tech?
A workplace should provide a safe and inclusive environment for all people. To that end, everyone must take responsibility for combating bias.
Like GitHub's example, it's essential to bring awareness to gender-biased language in tech and work to remove harmful terms. Individually, challenging gender bias or microaggressions may feel awkward and make for difficult conversations. Additionally, it could trigger retaliation of much greater magnitude.
Other solutions may include if tech companies start implementing things like flexible work hours, better parental leave policies, and childcare benefits.
— Linda Shaffer, Chief People and Operations Officer, Checkr, Inc.
Shaffer suggests increasing the number of women in leadership positions, being intentional about mentorship and career development, and providing training on unconscious bias and microaggressions.
However, if you are someone who doesn't do well with confrontation, White suggests another path. In my role now, I am the co-owner and have much more say on what happens with the business. I prefer working for myself rather than others.
Executive leadership and individual employees must make it a habit to notice unconscious biases and microaggressions. Employers should review their posted job descriptions and remove gendered connotations. They should also increase women's representation in the hiring process.
Having female representation in managerial and leadership roles can help create a realistic image for younger women who want to enter the tech industry.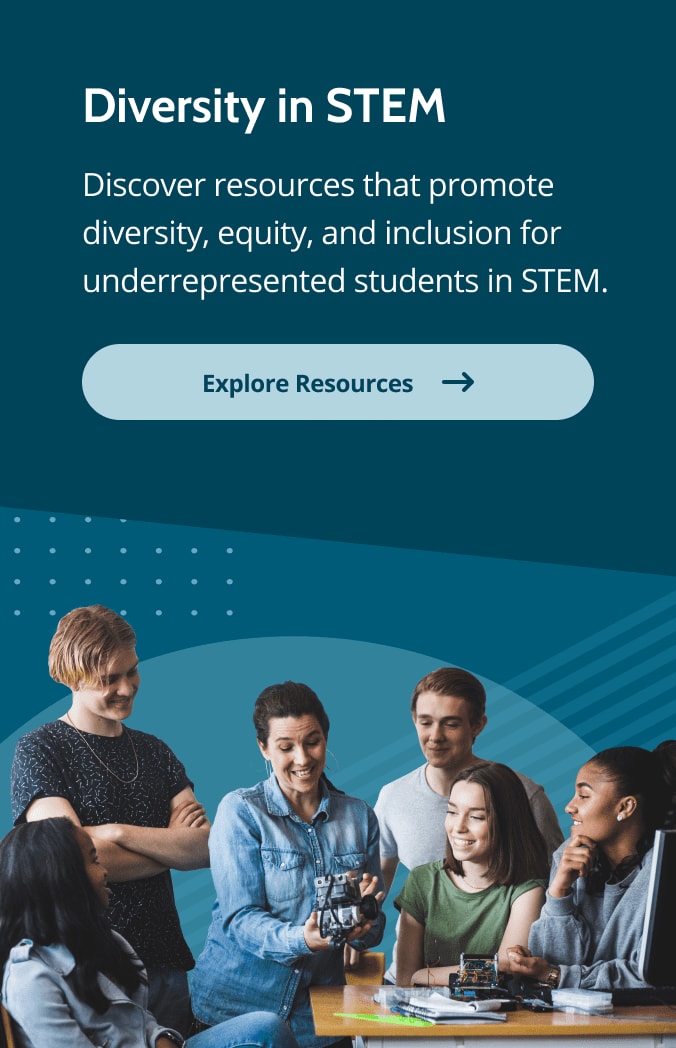 Frequently Asked Questions About Gender-Bias
Are there resources for women in tech?
Linda Shaffer says, A great resource is Girls in Tech, which is a global organization working to empower, educate, and invest in women in technology. They offer a variety of programs, events, and resources for women at all stages of their careers.
Aimee White says, A podcast by Espree Devora named 'Women In Tech' is a really great place to seek reassurance and the female support that may be lacking in the office.
Women can also find mentorship and sponsorship opportunities with virtual access. Check out these useful organizations below:
What percentage of women work in tech?
According to Zippia's 2022 report, women hold 26.2% of all computing-related jobs in the U.S. The percentage in 2022 is significantly lower than the 31% of women in these positions in 1990.
Amazon employed the most women, but not specifically in tech jobs. Microsoft had the lowest rate, with 26% of its leaders and 23% of its tech employees identifying as women.
Where can women learn to code?
Coding bootcamps for women, such as Ada Developers Academy, serve women of racial and ethnic minority groups, women with low incomes, non-binary people, and LGBTQ students. Ada Developers Academy is also free.
Other bootcamps, such as the Grace Hopper Program, are exclusively for women. This bootcamp provides a mentorship program.
With Contributions By:
Linda Shaffer
Linda Shaffer manages Checkr's operations, people, and legal teams. She is committed to building the highest quality of service for our customers, candidates, and employees. Linda has successfully scaled operating teams in fast growth, data-intensive companies in media and telecom at YP, Sense Networks, Nielsen, and Accenture.
Aimee White
Aimee White is the co-owner of Keyboard Kings, a website dedicated to all things computer-related. This topic is something that Aimee has extensively researched over the years, and has a fantastic understanding of being a previous coder. She hopes to educate others on computer technology through the site, with the hope to better people's lives through technology.
Explore More Bootcamps Resources
View all