The 15 Most Overlooked Cities for Tech Jobs
As major tech hubs experience rising costs, smaller cities become burgeoning tech centers. Learn about the 15 most overlooked cities for tech jobs.
BestColleges.com is an advertising-supported site. Featured or trusted partner programs and all school search, finder, or match results are for schools that compensate us. This compensation does not influence our school rankings, resource guides, or other editorially-independent information published on this site.
---
Up-and-coming tech hubs may offer a lower cost of living and less competition.
Software developers are some of the most in-demand tech professionals.
A flourishing tech hub consists of a growing talent pool and business resources.
---
When we think of cities that offer the best tech jobs, our minds usually turn to the major tech hubs: Silicon Valley, Los Angeles, and New York. While these can offer a wealth of jobs and opportunities, they also come with a high cost of living and incredible competition.
Tech professionals looking for a lower-cost lifestyle may consider one of the lesser-known tech hubs in the U.S. To help you in your search, we've determined 15 hidden gem tech spots.
You'll find growing tech communities in some of the most affordable states on this list. Others boast gorgeous landscapes, from towering mountains to breathtaking coastlines.
The Bureau of Labor Statistics (BLS) projects computer and information technology (IT) occupations will grow 13% from 2020-2030, amounting to about 667,600 new jobs. Perhaps one of those jobs is waiting for you in one of these overlooked tech hot spots.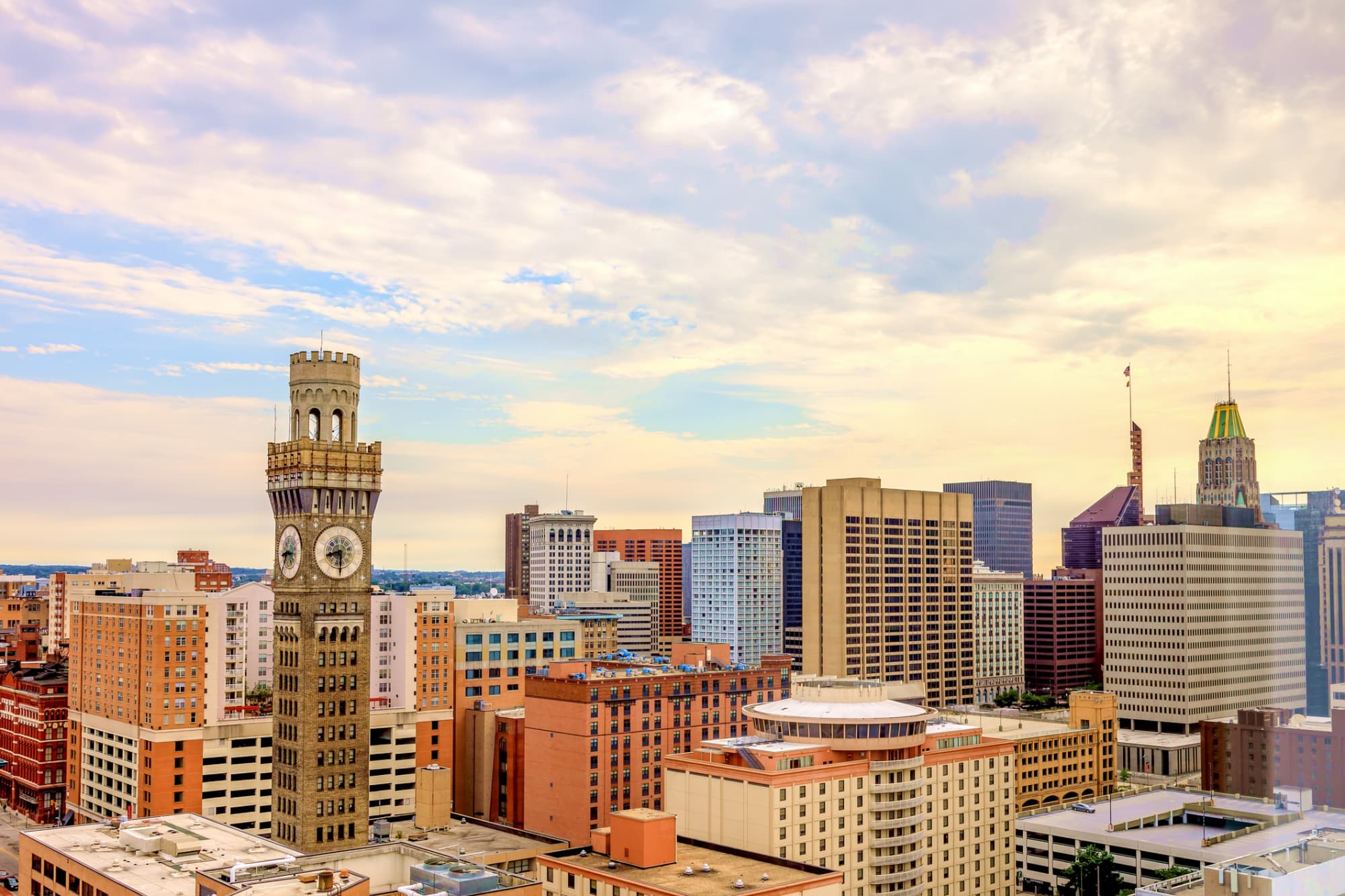 Baltimore, MD
Baltimore attracts tech startups due to its affordability compared to other East Coast hubs. Additional calling cards include its close proximity to major cities and access to talent. Several prestigious universities contribute to the talented workforce, including Loyola University, Johns Hopkins University, and the University of Maryland, Baltimore.
CompTIA reports that the most in-demand positions in Baltimore include software and application developers. Cybersecurity, digital health, and medical tech are some of the growing industries in this city.
Number of Tech Jobs: 65,320 (Baltimore Metropolitan Area)
Tech Companies to Look Out For:
Upsurge: Provides resources, networking, educational tools, and mentorships for technology entrepreneurs
CyberCore Technologies: Offers supply chain management and cyber solutions to protect clients from internal and external threats
Nyla Technology Solutions: Works in software development, data science, cybersecurity, systems engineering, and DevOps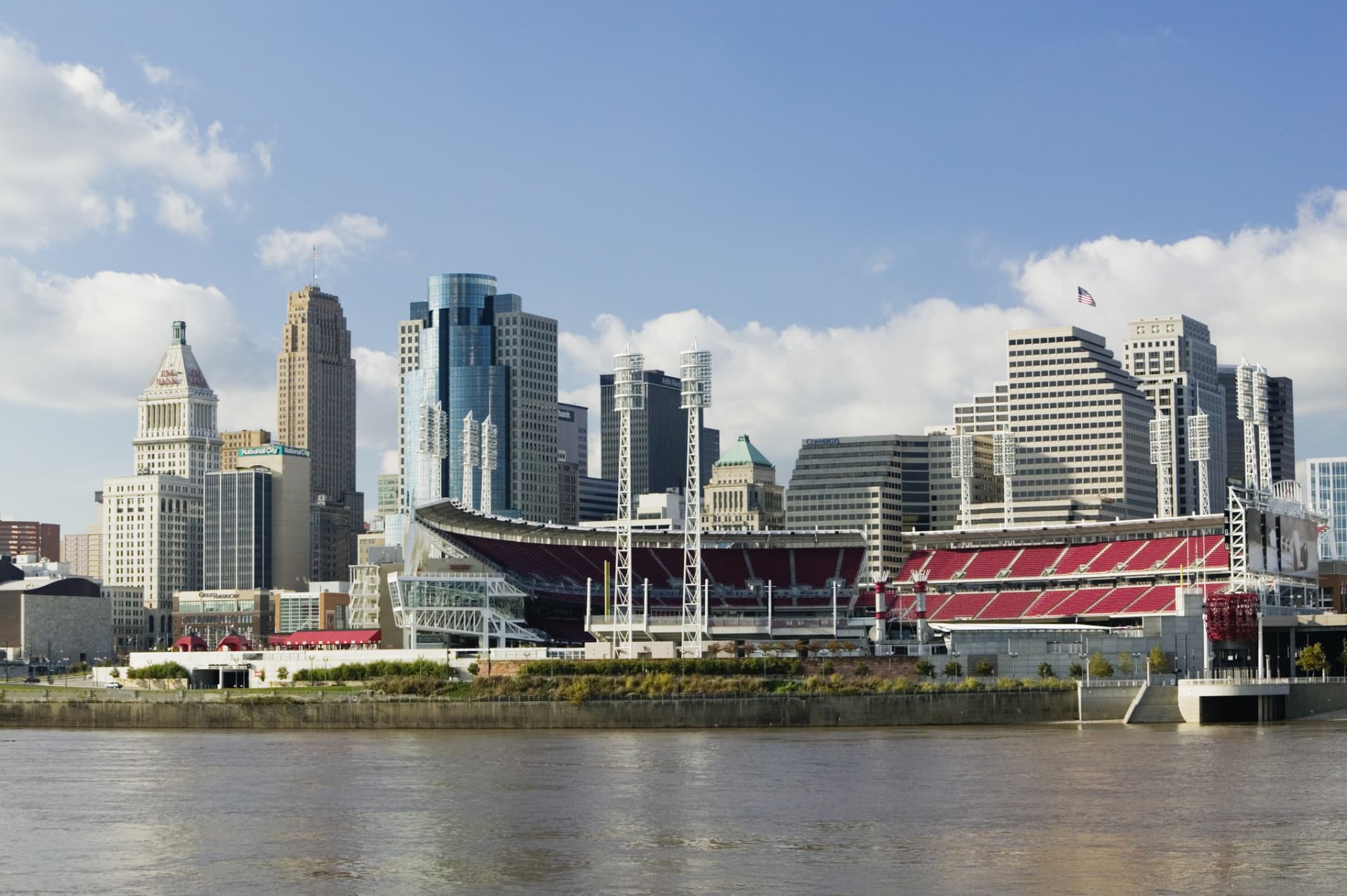 Cincinnati, OH
Powderkeg's 2018 Cincinnati Tech Census found that 71% of respondents went to college outside of Ohio. So what's drawing these tech pros to the Ohio-Kentucky border and the land known as StartupCincy?
Part of the draw is the lower cost of living and the growing tech climate. According to Payscale, the cost of housing in Cincinnati is 24% lower than the national average. Additionally, neighborhoods like Over-The-Rhine, once a high-crime area, have transformed into vibrant communities that these professionals call home.
The end of 2021 saw Lightship Capital, a venture capital fund driving investments in technology startups in the Midwest, move its headquarters to the Cincinnati Innovation District.
Number of Tech Jobs: 32,570 (Cincinnati Metropolitan Area)
Tech Companies to Look Out For:
Astronomer: Helps businesses adopt Apache Airflow, enabling data analysts and scientists to build and observe data pipelines as code
Losant: Offers an enterprise IoT application enablement platform to organize data and devices
VNDLY: Creates cloud-based workforce management tools and was acquired by Workday in 2021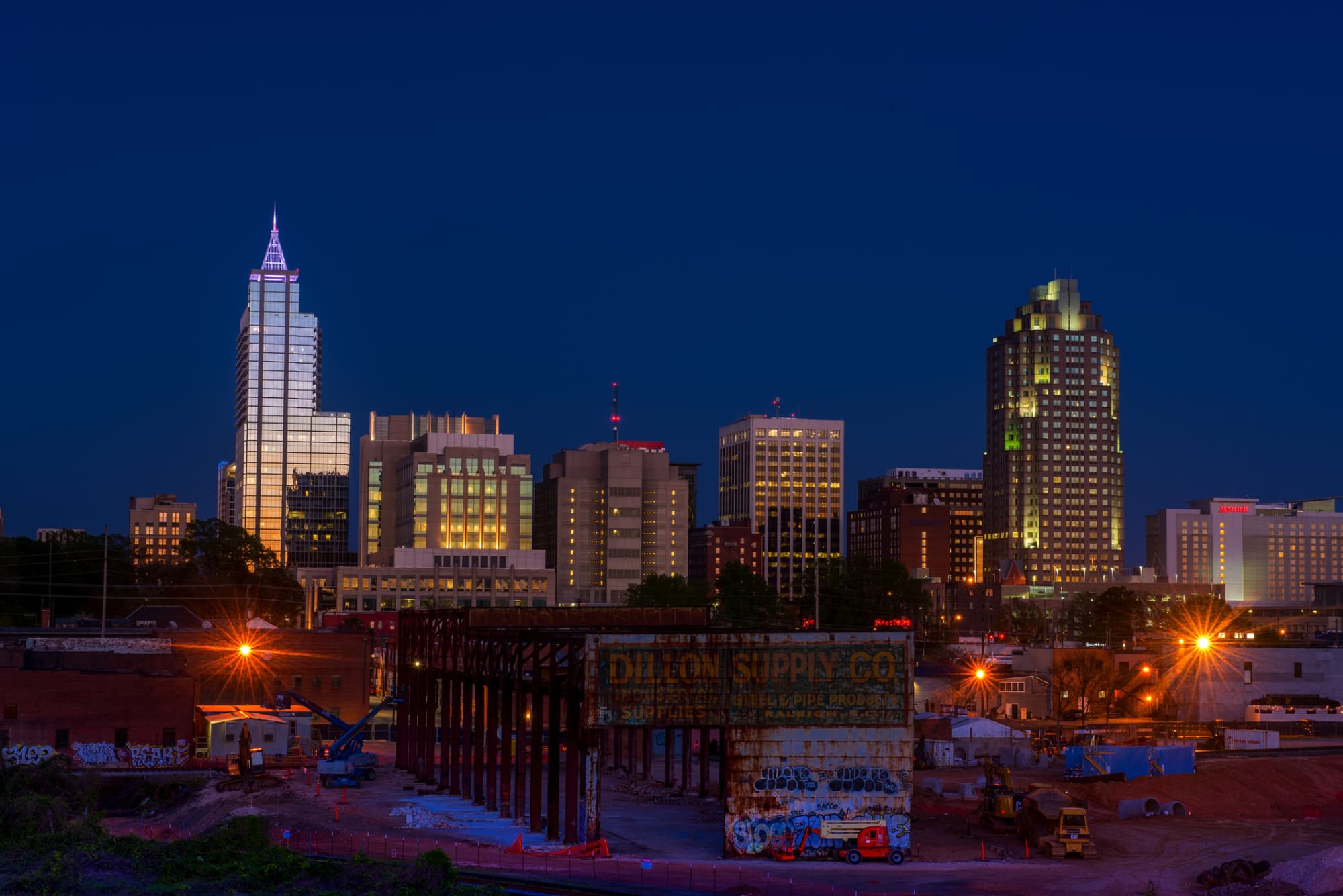 Raleigh, NC
Raleigh is home to numerous fast-growing startups, positioning itself as a software hub. Top sectors include software publishing and computer systems design. Pendo, a software company, achieved unicorn status in 2019 after a $100-million funding round.
Known as the research triangle, Raleigh, Durham, and Chapel Hills lie near three tier-one research universities. Over 72% of Raleigh's residents over 25 have completed some postsecondary education, while 45% hold a bachelor's or advanced degree.
Number of Tech Jobs: 37,020
Tech Companies to Look Out For:
Pendo: Makes a products-analytics app that helps software developers collect data on how customers use their websites and products
Constellation Digital Partners: Offers a cloud-based suite of digital financial services to credit unions
Pryon: Provides an advanced AI platform that adds capabilities to help desks and chatbots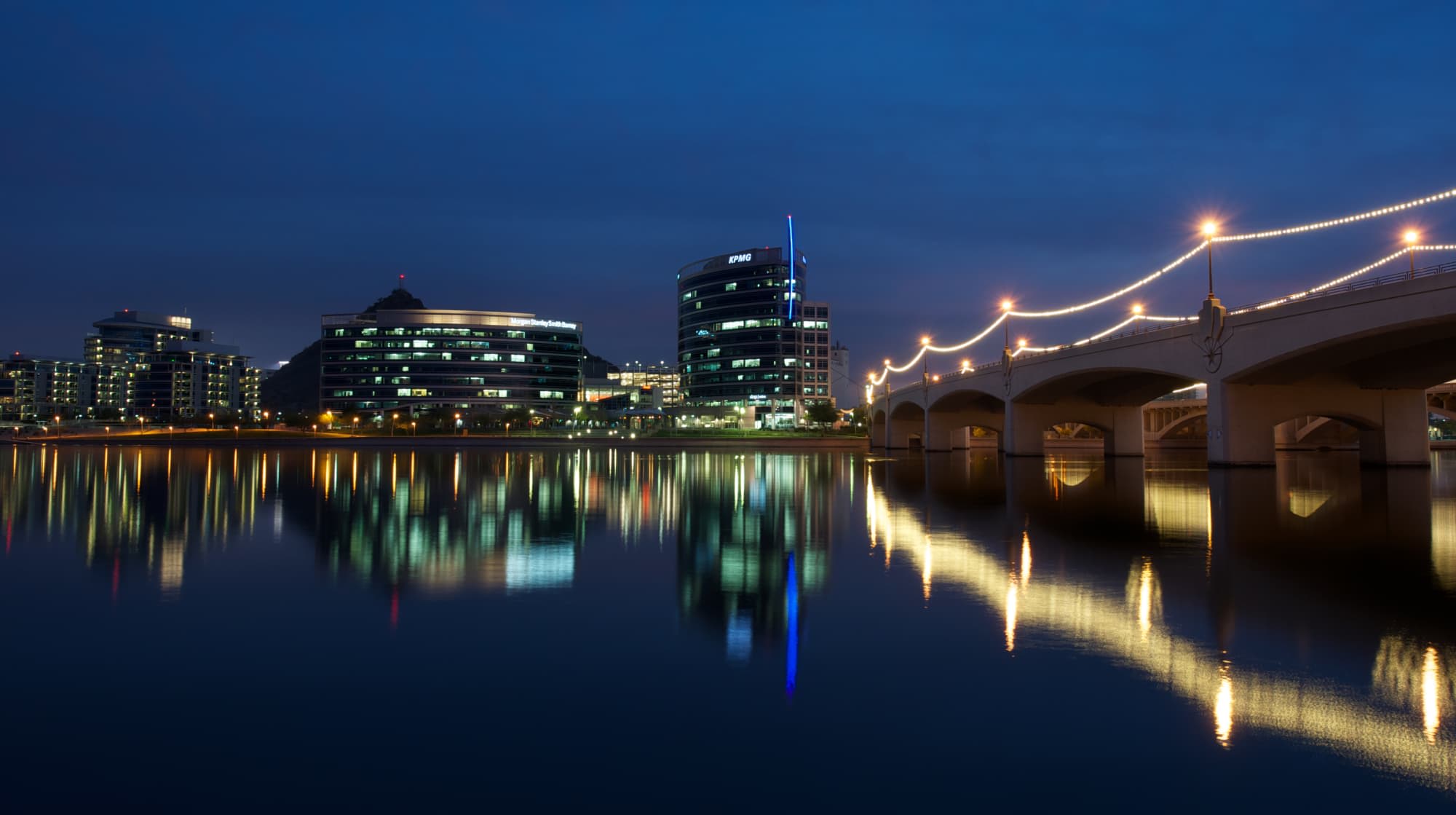 Tempe, AZ
Tempe is located in the East Valley of the greater Phoenix area, one of the largest metro areas in the U.S. Considered a college town thanks to Arizona State University, it's attracting big brands like Opendoor, DoorDash, and NortonLifeLock. These technology-driven companies appreciate Tempe's infrastructure, tax environment, and talented workforce.
In 2022, Opendoor opened its 100,807-square-foot regional hub in Tempe, estimated to bring in 500 jobs. In 2021, Amazon announced its plans to create 550 corporate and tech jobs in the next five years as it adds 63,000 square feet to its Tempe location.
Number of Tech Jobs: 80,930 (Greater Phoenix Area)
Tech Companies to Look Out For:
Persefoni: A software company that helps companies measure and forecast carbon emissions
Hownd: An automated marketing platform that helps companies generate more foot traffic
Insight Enterprises: Focuses on information technology solutions for businesses, including cloud and data centers and the connected workforce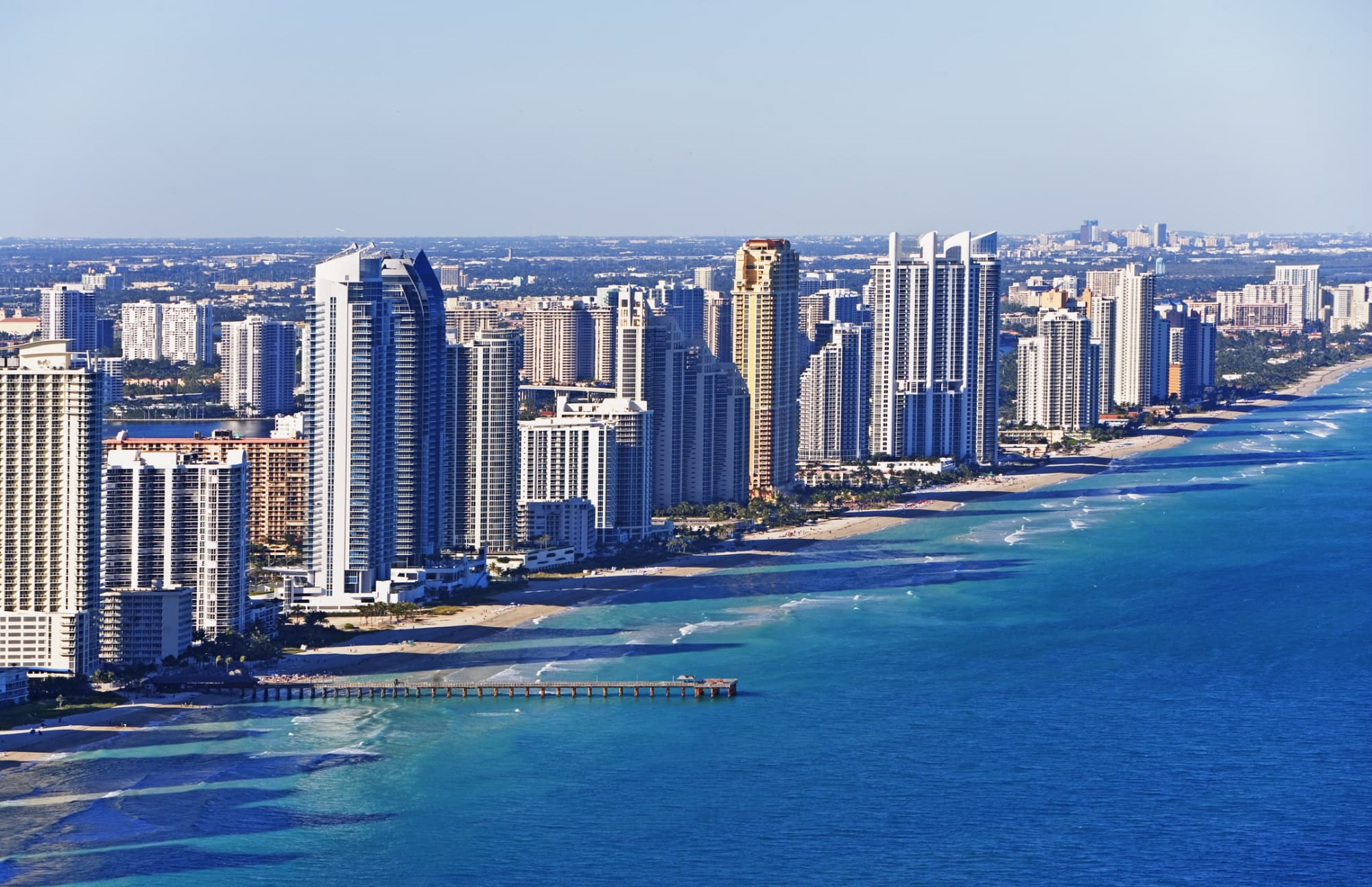 Fort Lauderdale, FL
Fort Lauderdale, on the Southern Atlantic coast of Florida, is famous for its beaches and Venice-like boating canals. It's also emerging as a major tech hub thanks to a business-friendly environment and a high quality of life. One of the big players, Microsoft, established its Caribbean and Latin American headquarters in Fort Lauderdale in 1994.
In 2021, Tech Hub South Florida and TechLauderdale joined forces to create South Florida Tech Hub. This nonprofit organization promotes the IT industry by supporting startups, attracting new businesses, and building the talent pool.
Number of Tech Jobs: 53,730 (Greater Miami Metro Area)
Tech Companies to Look Out For:
ShipMonk: Provides inventory management software and order fulfillment services
EnergyX: Creates technology supporting a shift to clean energy and lithium-powered applications
Qolo: As a B2B payment hub, it manages payments and reduces companies' expenses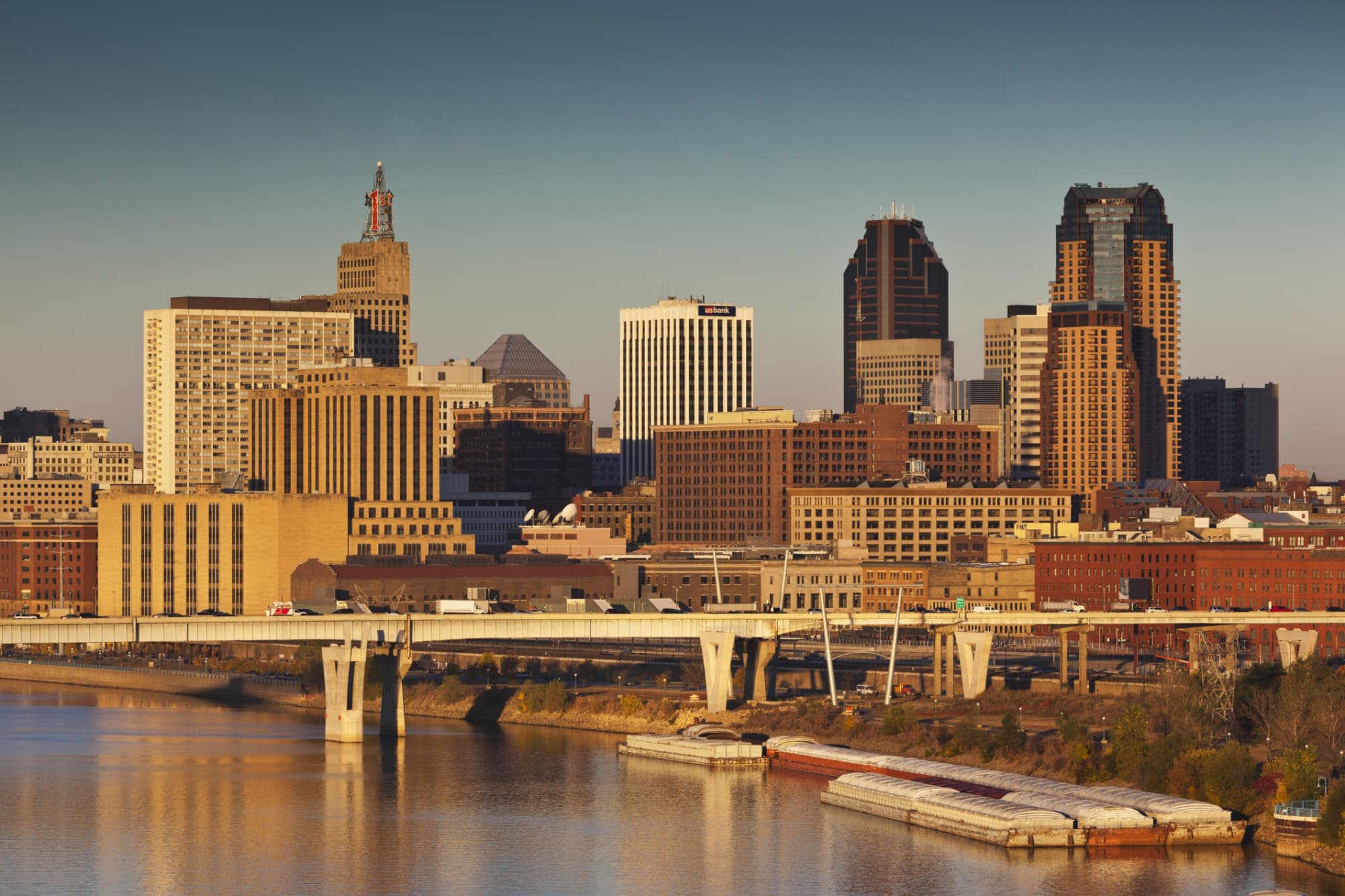 St. Paul, MN
At the confluence of the Minnesota and Mississippi rivers lies Minneapolis-Saint Paul. Referred to as the Twin Cities, it is Minnesota's economic and cultural center, well-known for medical device innovation and a growing financial tech sector.
Half of this growing tech hub, St. Paul, is home to Full Stack St. Paul, a group supporting tech startups by recruiting tech talent and preparing space for entrepreneurs. The 144,000-square-foot University Enterprise Labs also acts as an incubator for about 45 startup ventures.
Number of Tech Jobs: 84,970 (Minneapolis-Saint Paul Metropolitan Area)
Tech Companies to Look Out For:
Sentera: Creates digital agronomic tools that provide real-time access to field-level information, like crop health
Alula: Designs and produces smart security systems
Upsie: This online warranty platform allows consumers to buy warranties after the initial purchase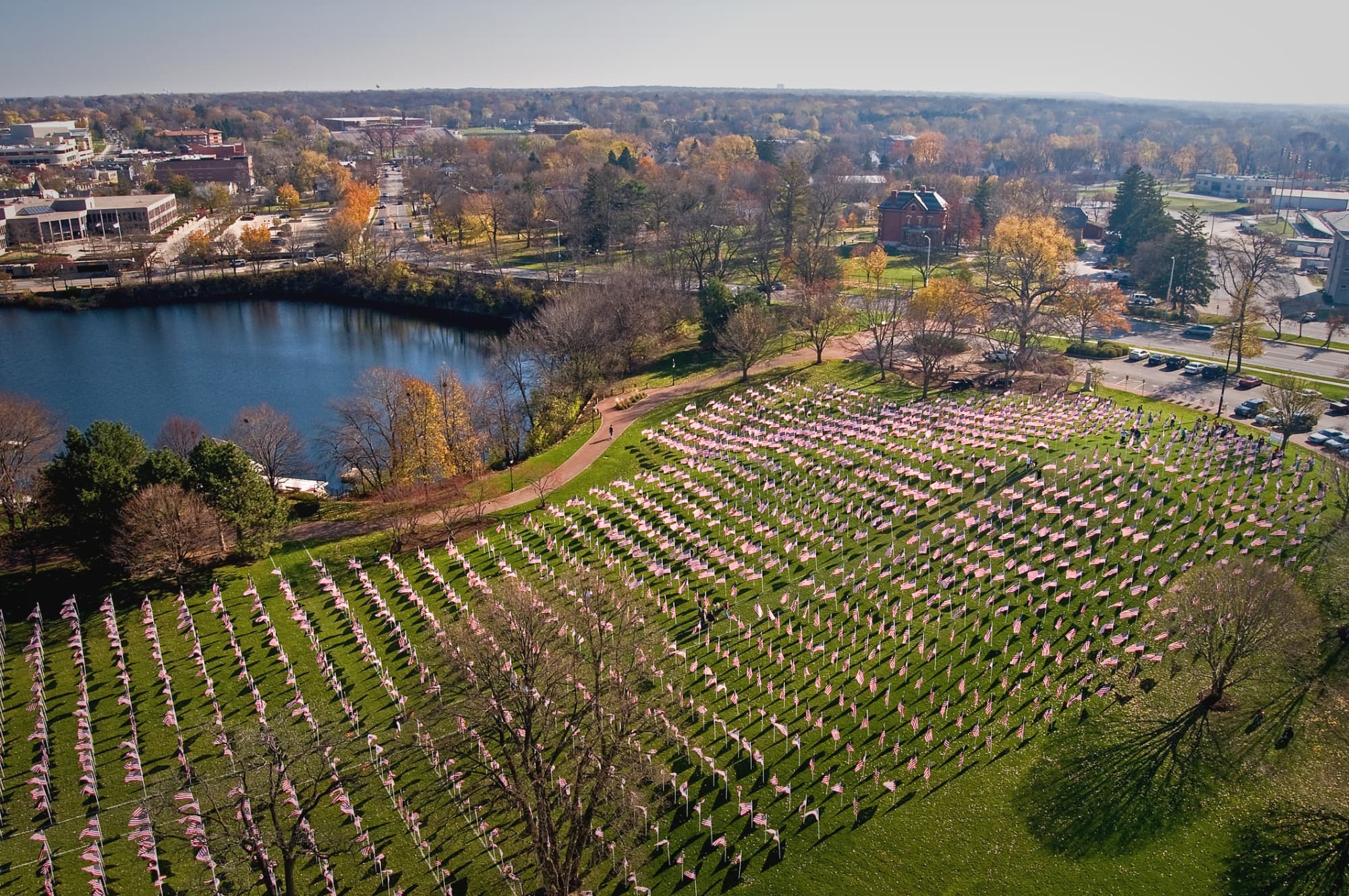 Naperville, IL
Located just 30 miles, or a short train ride, away from Chicago, Naperville offers close proximity to the many companies in need of tech professionals. You'll also find many tech jobs in the area. Naperville is home to top international research and development companies, including Navistar, Lucent, Ecolab, and Nokia.
In 2014, Northern Illinois University sponsored Rev3 Innovation Center, a coworking space that draws in startup tech companies. In 2022, the award-winning tech company ARES PRISM relocated from Burlingame, California, to Naperville.
Number of Tech Jobs: 130,440 (Chicago Metropolitan Area)
Tech Companies to Look Out For:
ARES PRISM: Creates project management software that integrates cost, schedule, contracts, procurement, and field progression
Bodaty: Creates innovative technologies, including a retail commerce platform, payment system, and cloud expansion service.
Coriant Operations: Provides innovative telecommunications networking solutions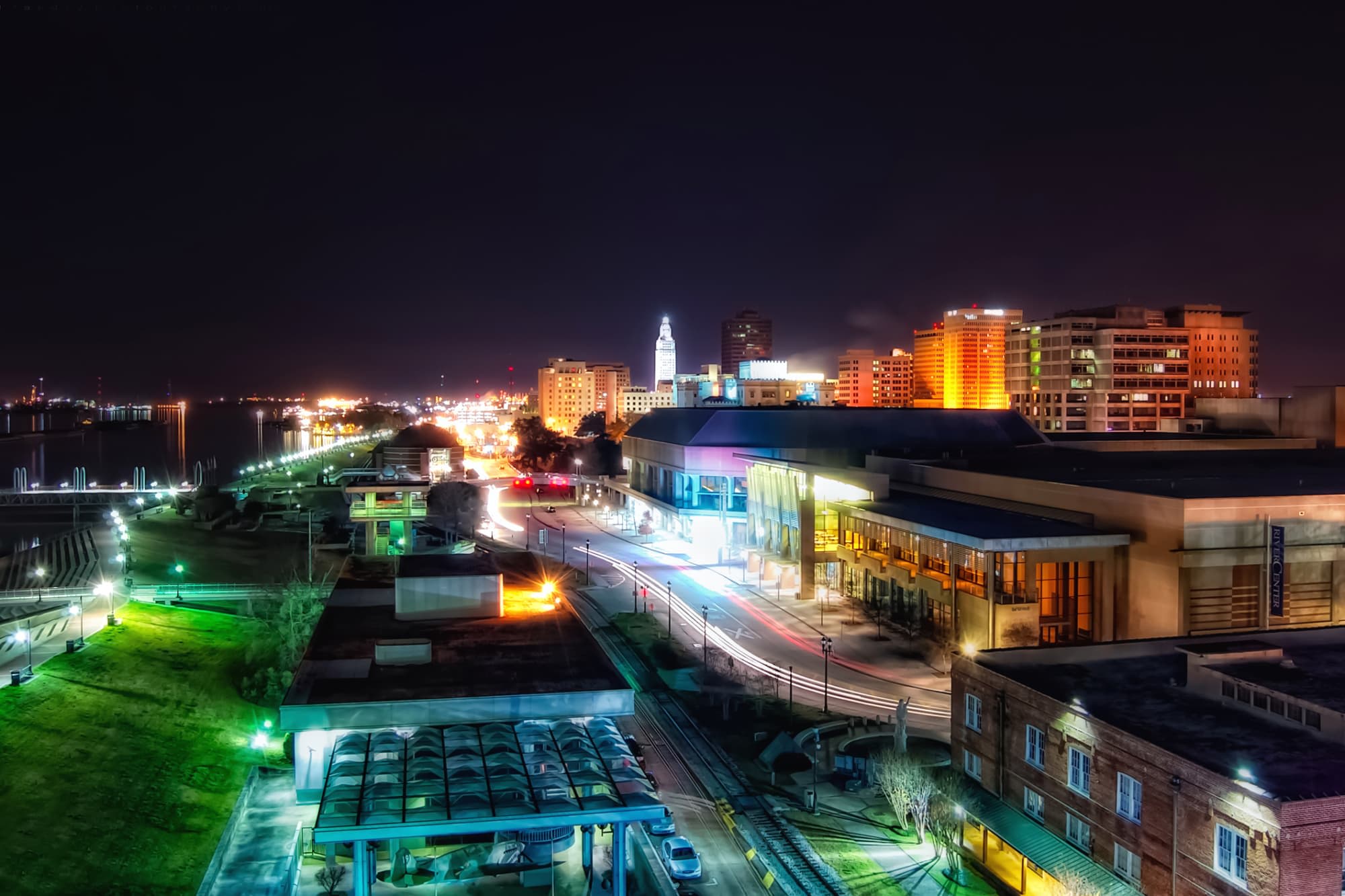 Baton Rouge, LA
Baton Rouge, the capital of Louisiana, is known for its vibrant culture and Louisiana State University. The state's Small Business Development Center partnered with LSU to create the LSU Innovation Park, a satellite service for small businesses and entrepreneurs focused on technology and innovation.
Baton Rouge is also home to Louisiana's hub for technology development, the Nexus Louisiana Tech Park. This premier incubator accelerates the growth of high-tech startups through coaching, capital, and networking.
Number of Tech Jobs: 5,100
Tech Companies to Look Out For:
Tigeraire: Develops cooling technology for protective equipment to improve productivity and performance
365 Labs: Builds software and processes for law enforcement agencies
Omnidek: Offers an intranet portal for customers, employees, and vendors, providing one platform for multiple uses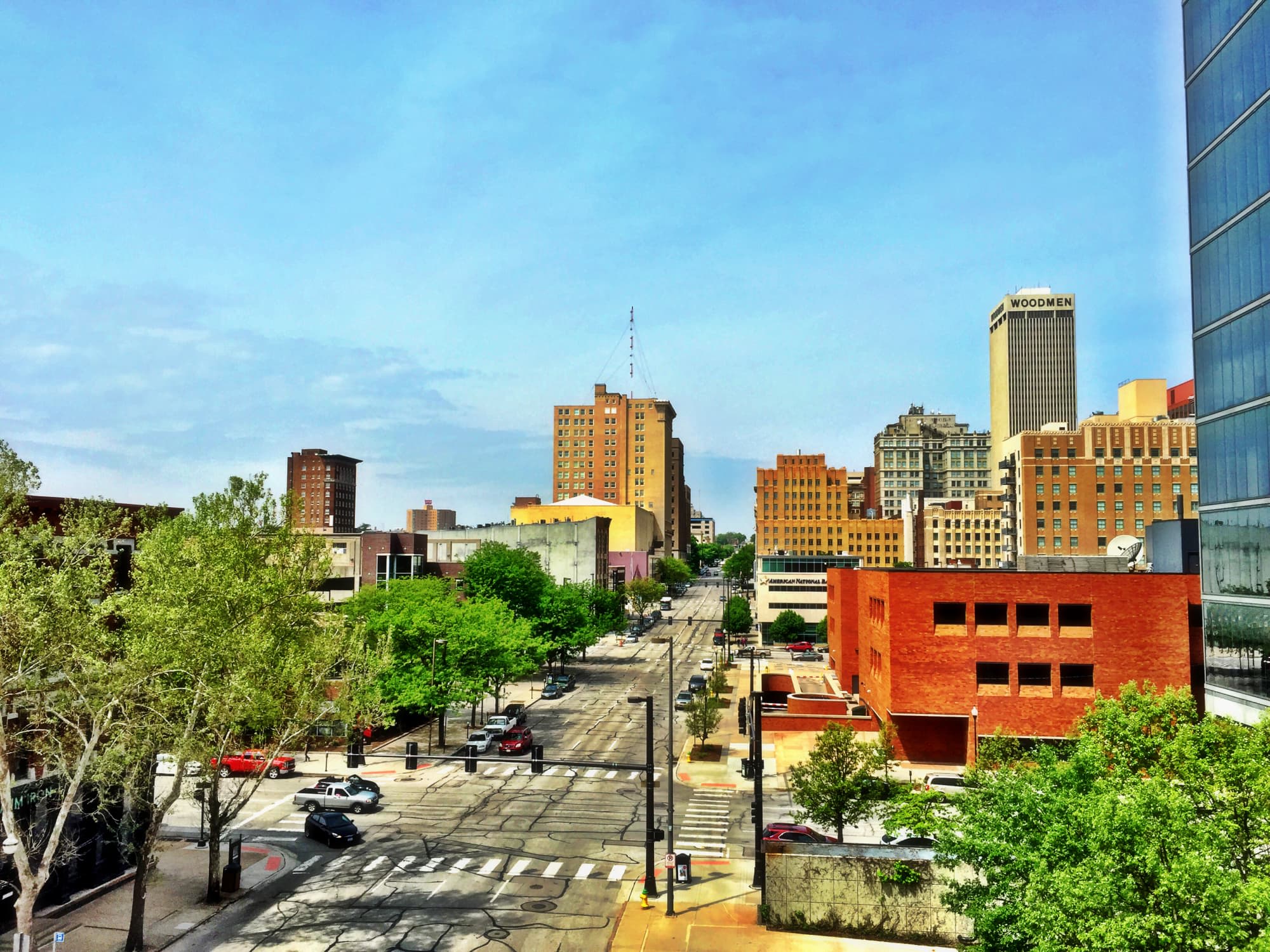 Omaha, NE
Nebraska, South Dakota, and Utah make up the three states with the biggest technology job gaps. Dubbed the "Silicon Prairie," this area is a growing tech hub for startups drawn to its low cost of living and government support for innovation. According to Payscale, Omaha's cost of living is 8% below the national average.
Additionally, the area is home to colleges, committed to building the state's tech talent, such as the University of Nebraska at Omaha. As of June 2022, there were over 600 software engineer positions listed in Omaha on Indeed.
Number of Tech Jobs: 19,550 (Omaha Metropolitan Area)
Tech Companies to Look Out For:
Hudl: A leading software company that provides coaching tools and video analysis for sports teams
Buildertrend: The top construction project management software for contractors and builders
OpsCompass: A cloud security and management company that helps clients adopt cloud operations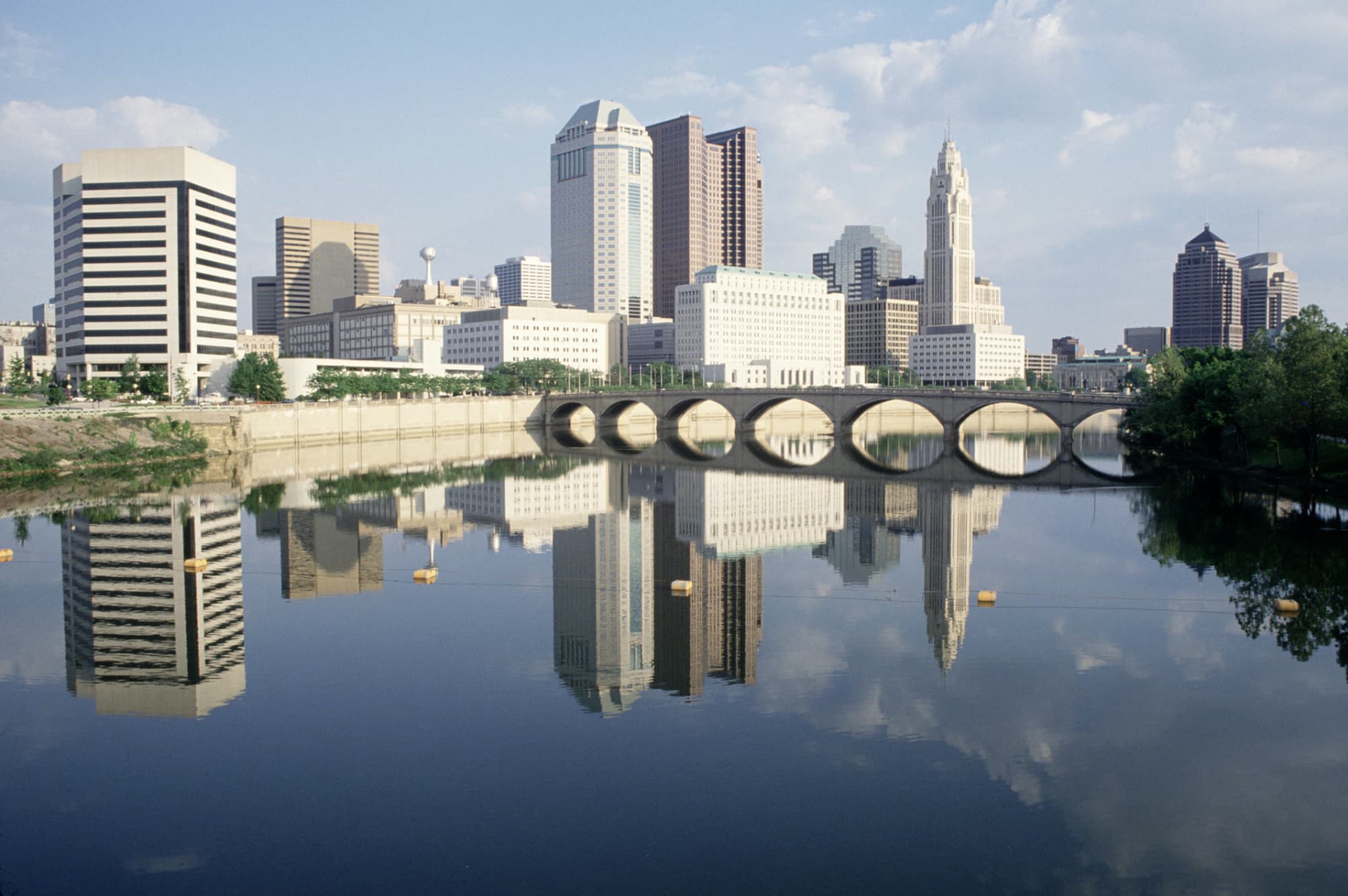 Columbus, OH
Columbus boasts the third-largest public university in the U.S. based on enrollment and one of the Midwest's top startup and tech ecosystems. Like many on this list of overlooked cities for tech jobs, the journey to a thriving tech hub includes a large talent pool and venture development resources.
One of the companies contributing to the city's growth, Drive Capital, now manages $1.2 billion. One of their first startups, Olive, reached unicorn status in 2020.
Number of Tech Jobs: 43,900
Tech Companies to Look Out For:
Olive: Provides artificial intelligence (AI) software to healthcare organizations that automates administrative processes
Path Robotics: An AI company focused on creating robots for the manufacturing industry
Enlace Health: Enables sustainable healthcare through data analyses and their technology platform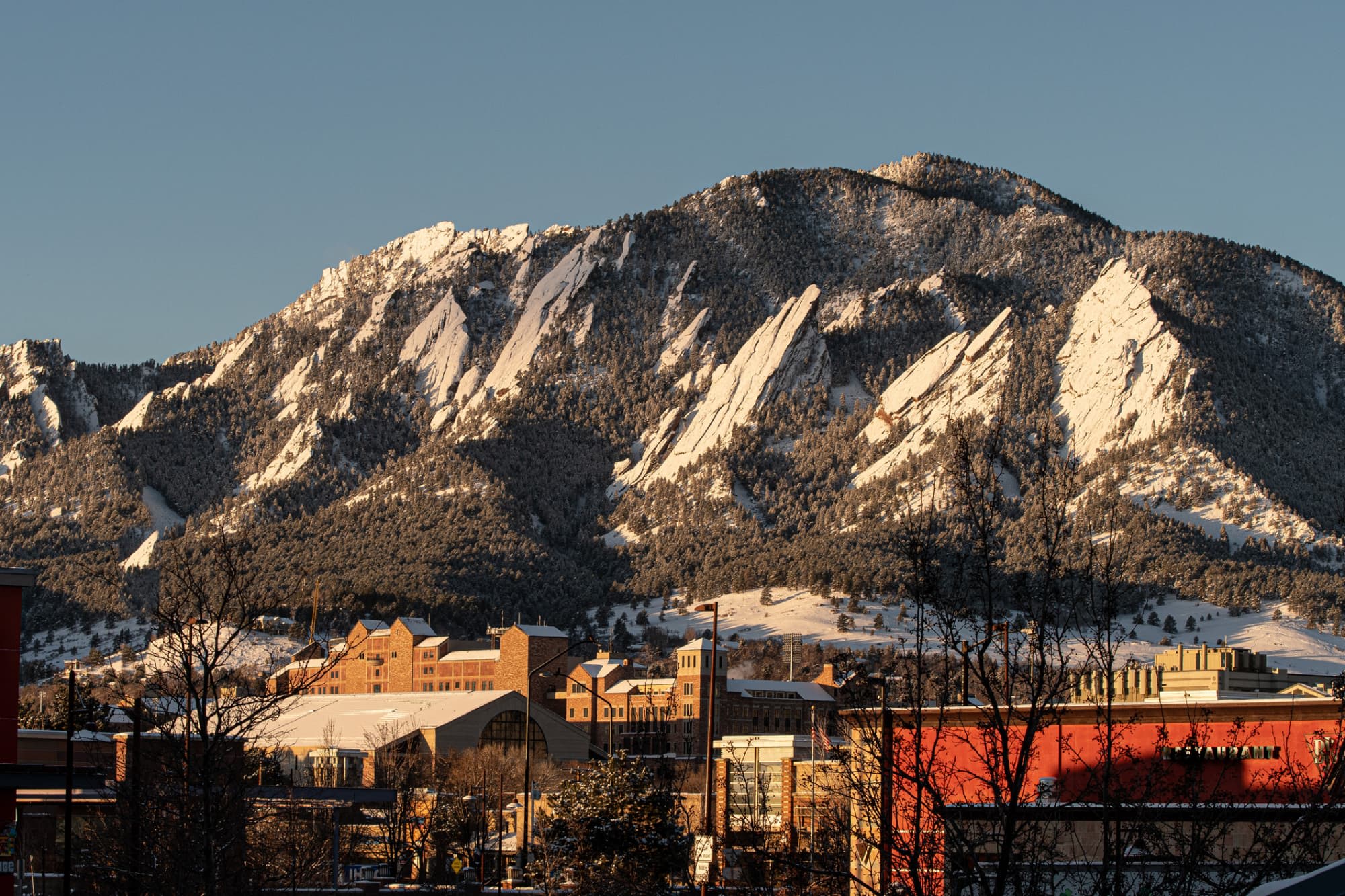 Boulder, CO
You may wonder how a college town in the mountains of Colorado made the list of the fastest-growing cities for tech jobs. Besides its beauty, Google's $131 million Boulder campus draws in its share of tech pros, as does Twitter's presence.
In recent decades, the number of tech jobs in Boulder has increased — mostly for software engineers and developers. Some of the top emerging IT sectors in the city include AI technology, mobile application development, software systems, and data storage.
Number of Tech Jobs: 14,170
Tech Companies to Look Out For:
Neat Capital: Algorithmically automates the mortgage process, condensing the underwriting turn times to 24 hours
Inscripta: Makes CRISPR-based genome engineering attainable for almost any research lab
Automax: Offers cloud-native solutions for endpoint management, including helping IT administrators manage remote workers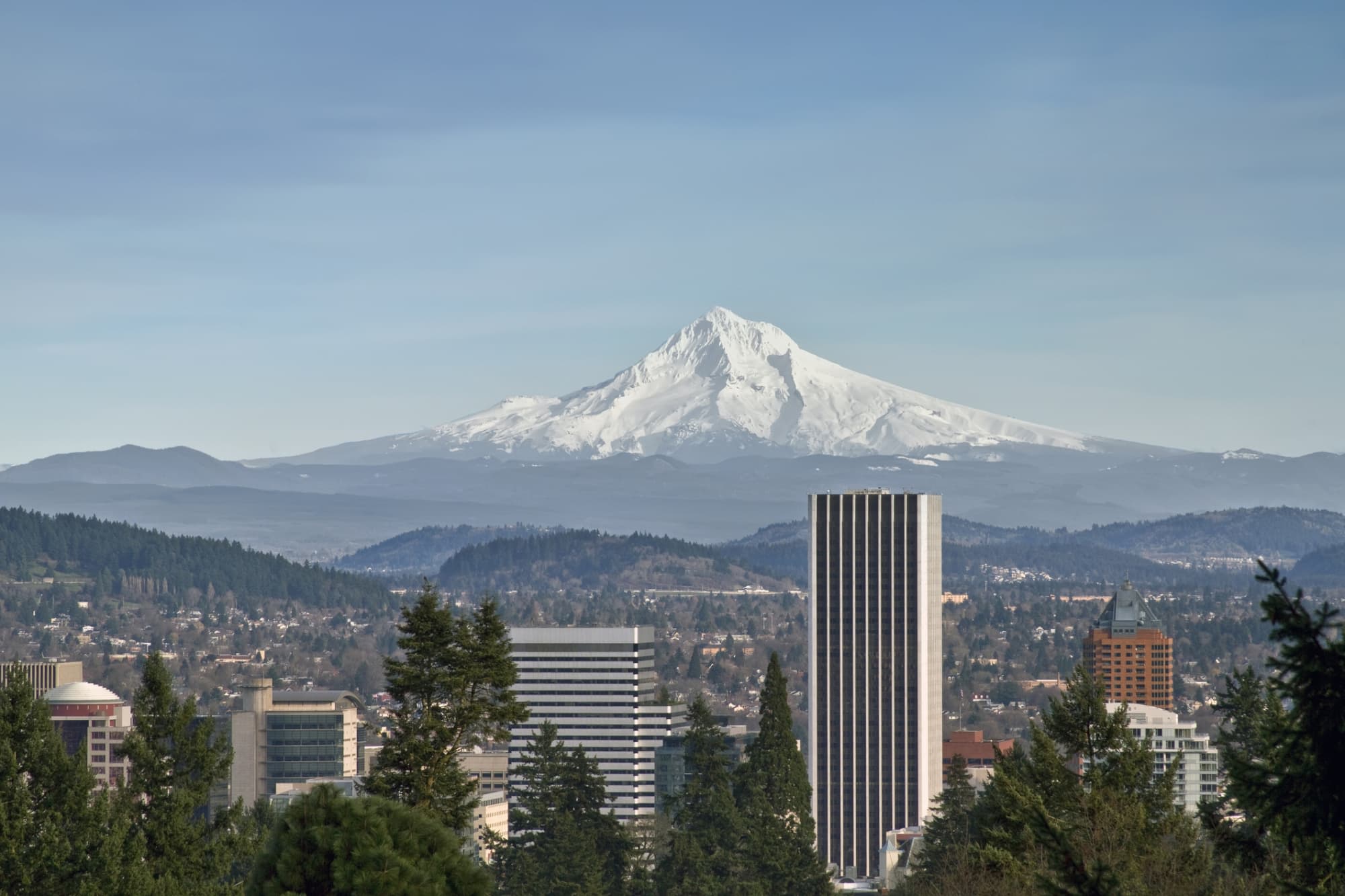 Portland, OR
Tech enterprises often look to cities that appeal to the millennial workforce. With Google opening an office and Intel developing its largest operating hub in Portland, the land of breweries, coffee culture, and expansive green spaces solidified its place on this list of top tech hubs.
These and other companies, such as Airbnb, IBM, Amazon, Apple, and Squarespace, contribute to the growing number of tech jobs in the city and the area's nickname, "Silicon Forest." Over 1,200 tech companies operate in Portland.
Number of Tech Jobs: 46,320 (Portland Metropolitan Area)
Tech Companies to Look Out For:
Open Sesame: Provides an online marketplace for employee training e-learning courses
Bright.md: Developed an AI-powered healthcare automation platform for patient intake and virtual care connection
Act-On Software: Creates cloud-based marketing automation software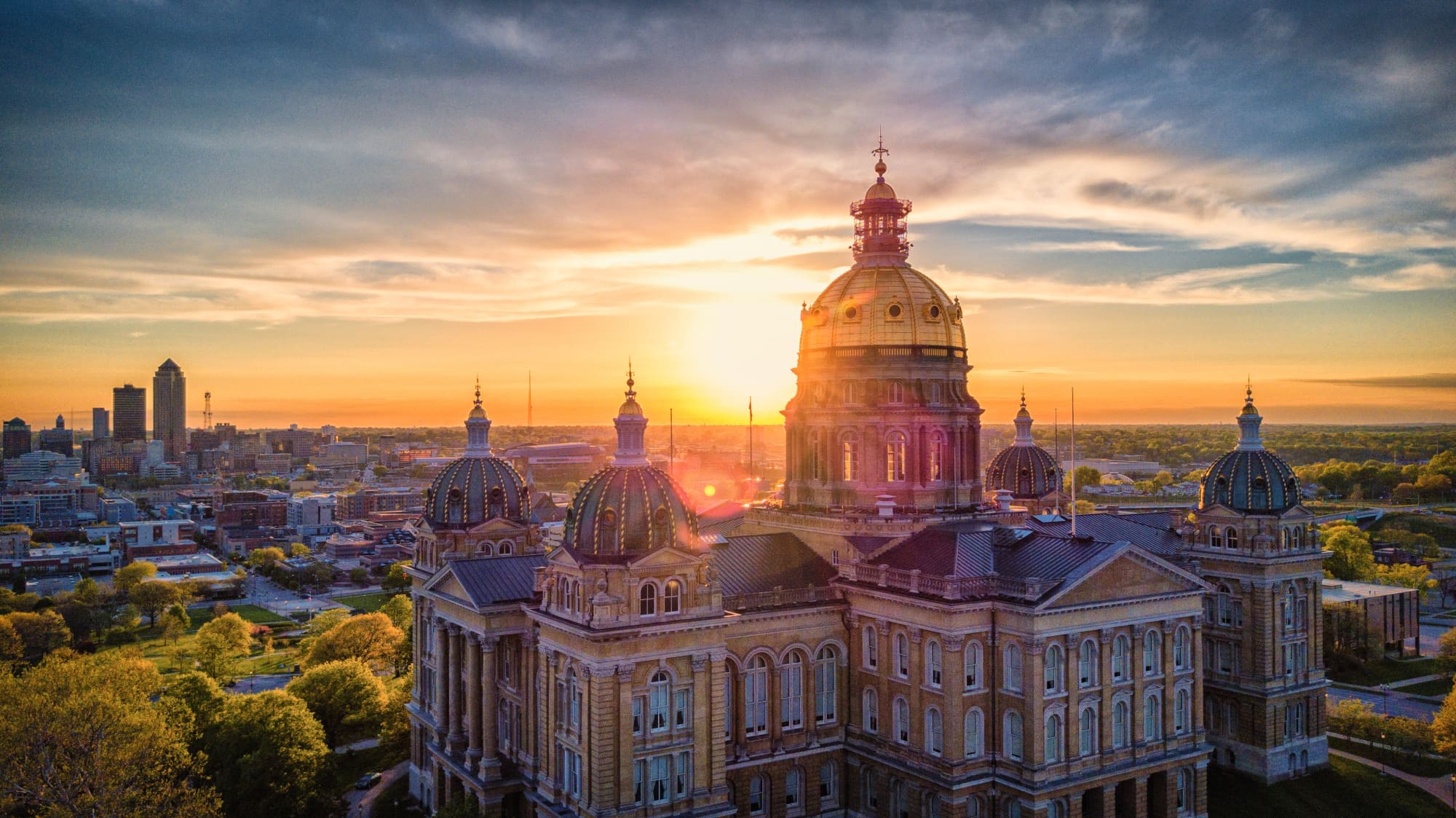 Des Moines, IA
While the capital of Iowa is known for its insurance and agriculture industries, it's also enticing tech workers with innovations in biotech, genetics, and more. Tech pros head to Des Moines for the growing number of jobs, quality of life, and entertainment options. Payscale reports Des Moines' cost of living is 10% lower than the national average.
Entrepreneurs in the tech industry can access the talent pool from Iowa State University, just 30 minutes north. Centrally located, De Moines offers access to large businesses and short commutes.
Number of Tech Jobs: 16,780
Tech Companies to Look Out For:
Roboflow: Creates software-as-a-service products to help build computer vision models quicker and more accurately
OpenLoop: An online hiring platform that matches telehealth companies with certified clinicians
Gain Compliance: Creates insurance financial reporting software to improve accuracy and efficiency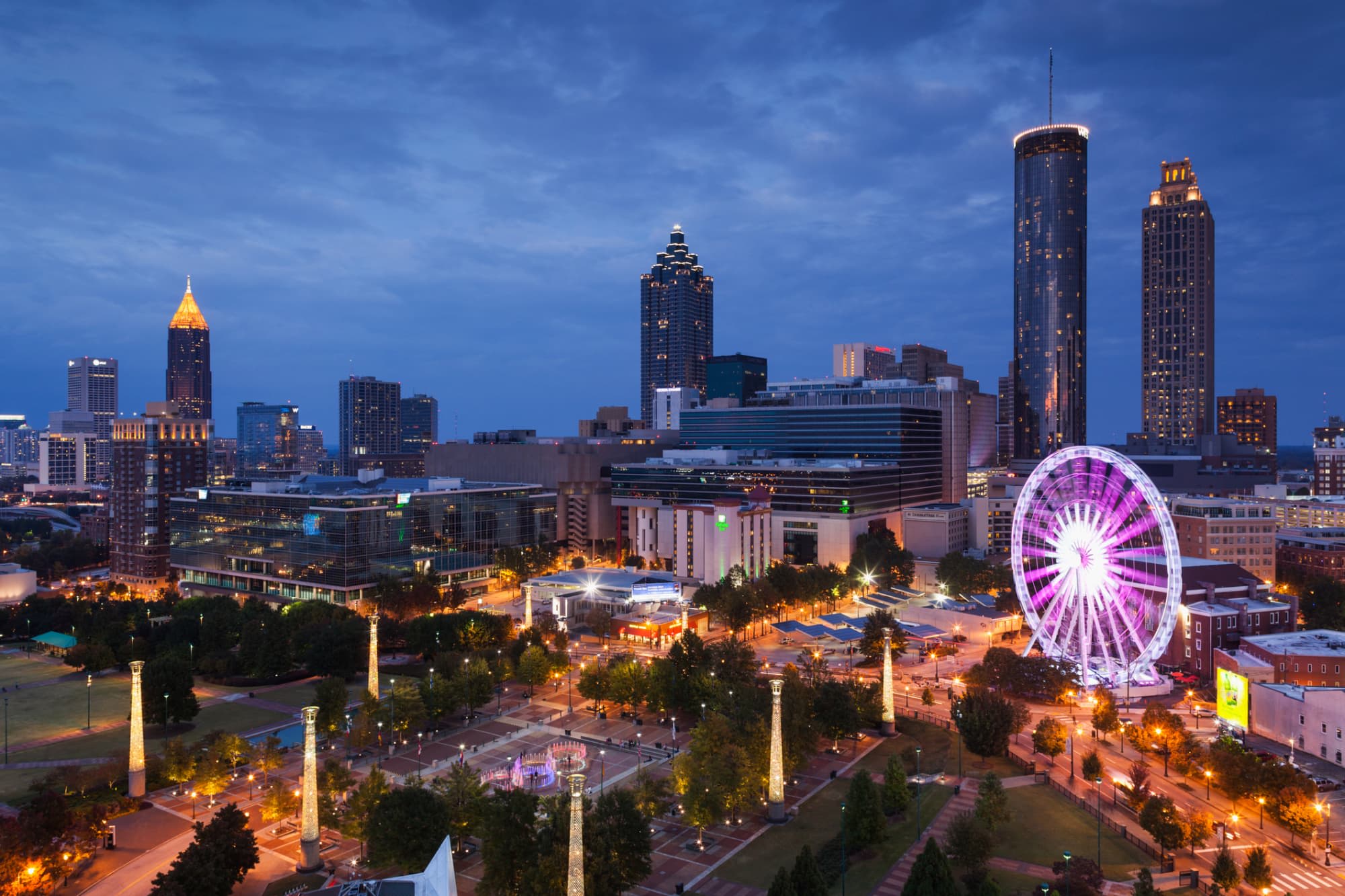 Atlanta, GA
Atlanta is one of the fastest-growing tech hubs in the United States. Microsoft continues to expand in Atlanta, with an up-and-coming 90-acre campus on the west side. Other large companies include Apple, Google, MailChimp, and Cardlytics.
Several factors draw these tech giants and startups to Atlanta. These include the Georgia Institute of Technology, one of the top research, technology-focused universities in the U.S. and a diverse workforce.
Number of Tech Jobs: 112,520 (Atlanta Metropolitan Area)
Tech Companies to Look Out For:
Flock Safety: Builds smart commercial security cameras for law enforcement, neighborhoods, businesses, and residents
DC BLOX: Builds and operates data centers, connecting them with high-speed regional networks
Greenlight: Teaches kids about financial responsibility through a mobile app and debit card with parental controls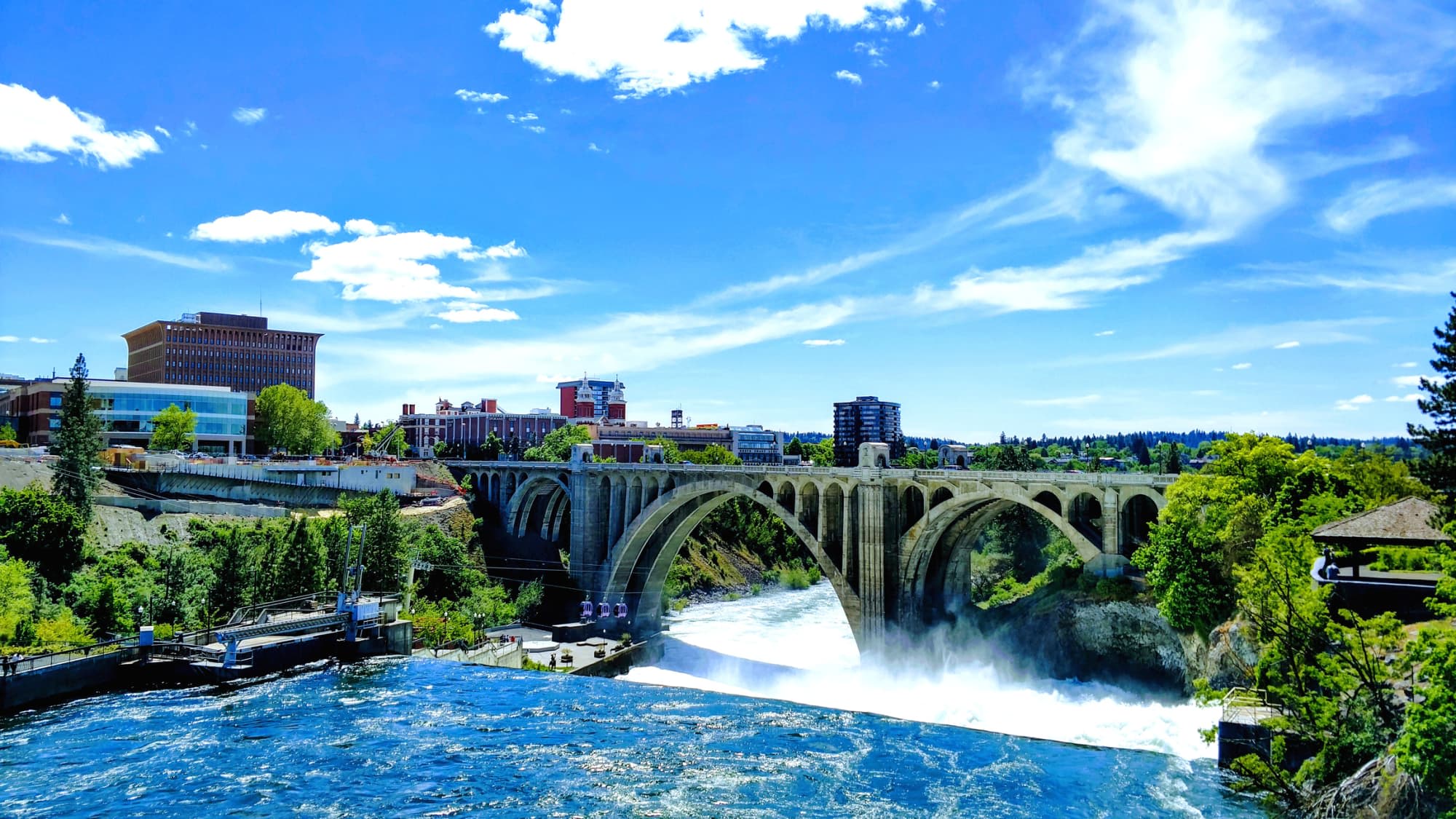 Spokane, WA
Just four hours east of Seattle and 18 miles from the Washington-Idaho border lies Spokane, one of the fastest-growing cities for tech jobs. As the cost of living explodes in Seattle (currently 49% higher than the national average), businesses and their employees are making the trek to a city with a cost of living that's 4% below the national average.
Over 430 IT businesses call Spokane home. Some of the top industry subsectors include solar solutions, smart building construction, and cloud-based software development.
Number of Tech Jobs: 5,140
Tech Companies to Look Out For:
Gestalt Diagnostics LLC: Developed a software platform that offers a digital workflow for pathology laboratories
RiskLens: Provides cyber risk quantification software for large enterprise and government organizations
HyperSciences: Creates a HyperCore engine that provides solutions for hypersonic aerospace, geothermal drilling, and mining tunneling
Frequently Asked Questions About Tech Cities
What city has the most tech jobs?
According to the BLS, California employs the most IT professionals. As of May 2021, the state employed about 662,110 people in computer and mathematical occupations, with average annual earnings of $122,200. The two runner-up states were Texas and New York, employing 411,390 and 263,440 of these professionals, respectively.
Within these states, some of the cities with the highest concentrations of IT jobs per capita include San Jose, San Francisco, Dallas, Austin, and New York City. Seattle, Washington, D.C., and Boston also report some of the highest employment levels.
What is the fastest-growing tech city?
As reported by Precision Global Consulting, five of the fastest-growing cities for tech jobs include Pittsburgh, Atlanta, Chicago, Miami, and Raleigh. Tampa is also a growing Florida tech hub.
Another benchmark to explore is the workforce percentage in tech. For example, Austin ranks fourth in the U.S., with 13.5% of its workforce in tech and median tech wages 108% higher than the national average. Some of the top tech industries include engineering, manufacturing, and energy.
What are the highest-paying tech jobs?
The BLS reports that professionals in computer and mathematical occupations earned an annual median wage of $97,540 as of May 2021, with the top 10% earning $163,640. Computer and information research scientists earn the highest wages within this sector. They made a median annual salary of $131,490 in May 2021.
Salaries vary significantly based on the location and level of experience. For example, while the median salary for software developers was $110,140 in May 2021, developers in several states report higher earnings. Higher-paying states include California, Washington, and Maryland, where developers earned average annual salaries of $146,770, $145,150, and $131,240, respectively, in May 2021.
Explore More Bootcamps Resources
View all