What Does a Tech Recruiter Look for in My LinkedIn Profile?
BestColleges.com is an advertising-supported site. Featured or trusted partner programs and all school search, finder, or match results are for schools that compensate us. This compensation does not influence our school rankings, resource guides, or other editorially-independent information published on this site.
---
A potential employer often gets their first impression of you from your LinkedIn profile.
To create a quality LinkedIn profile, make sure you complete all sections of it.
If your field requires a tech portfolio, then it should stand out on your LinkedIn profile.
---
First impressions used to refer exclusively to in-person meetings, but digital first impressions are equally important these days. Many companies and recruiters use LinkedIn to source job candidates, meaning your LinkedIn profile is your first impression. With this in mind, it's time to look at your LinkedIn profile and decide if it needs an overhaul or update. Or maybe you are a college student who wants tips for creating your first-time account.
Either way, there are general guidelines you should consider, and we're here to help. Keep in mind that there are tech industry expectations for building a strong LinkedIn profile, such as having a tech portfolio. Don't believe us? We asked real tech recruiters to hear what they look for in a LinkedIn profile.
How to Make a Strong LinkedIn Profile
First things first, get your profile picture up to speed. Our recruiting experts and other sources all agree that a professional profile photo is vital to your LinkedIn profile. You may consider getting professional headshots done since they are an investment in your career.
Here's a great example of one below! Make sure your face can clearly be seen.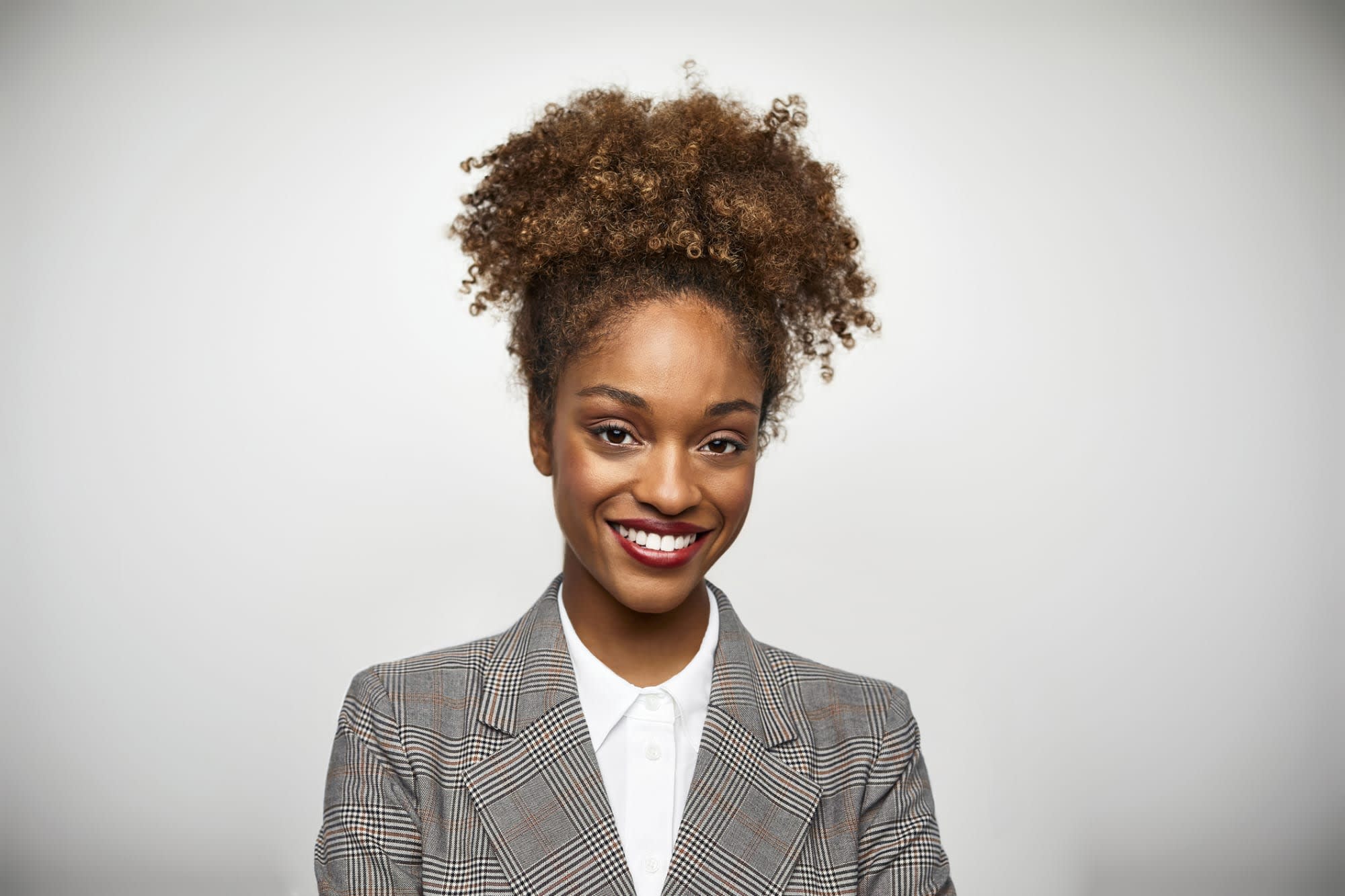 Image Credit: Morsa Images / DigitalVision / Getty Images
Sumner Moore, a tech recruiter at Red Ventures, says, 'Take the time to fill out all sections of your profile.' Although it may seem tiring, it will most likely pay off. Another source urges applicants to personalize their LinkedIn headline, which defaults to their current job title.
"Take the time to fill out all sections of your profile."
— Sumner Moore
After your LinkedIn profile is complete, we highly recommend finishing a skills assessment. Skills assessments offered by LinkedIn 'go the extra mile to show that [candidates] have proficiency in something,' says Brooke Cohn, another sourcer for tech jobs. You can find a variety of tech skills assessments to help boost your profile.
Finally, give your profile a nice proofread for typos and buzzwords such as 'fast learner' or 'familiar with Microsoft Word.' Moore explains that '[buzzwords] can be off-putting to someone reviewing your profile.'
Instead, strive to articulate the specifics of your skills, such as, 'Mastered company protocols in two months.'
How to Make a Strong Profile on Indeed or Handshake
As a student or recent graduate, you may also have a Handshake profile. An essential update to your profile is to make it 'public,' which allows you to appear in recruiter searches. Additionally, if an employer views your profile, favorite their profile to indicate mutual interest.
The highlight of an Indeed profile is the resume. Make sure your resume features keywords for jobs you're interested in, as that will help you appear in searches. Unlike Handshake or LinkedIn, Indeed focuses less on networking and more on exposure.
How to Make a Unique Tech Portfolio
Not all tech jobs require a portfolio, but if they do, it's as important as your LinkedIn profile. At the very least, Moore advises, 'Make sure to keep it simple and easy to navigate. Only include the work you are most proud of.'
Your portfolio shows projects you've completed and other skills relevant to the tech field. If you have completed a coding bootcamp, good news! You now have work experience to showcase.
Many bootcamps include group and individual projects as part of their curriculum, which can be included in your tech portfolio. Open source projects are another good way to show your coding and tech skills.
If you have experience with tech writing, you should feature your writing in your portfolio as well. Tech writing is in demand and might be a great advantage to many employers.
What Does a Tech Recruiter Look for in My LinkedIn Profile?
Polished and professional — Your profile (and portfolio) should be free of typos and feature correct grammar. Moore notes, 'Your LinkedIn profile represents your personal brand' and should reflect your best work.
Complete profile — LinkedIn features a handy graphic to track your profile completion; use it! Both recruiters we spoke with look for complete LinkedIn profiles. Moore added, 'Ask some coworkers or friends to review it. It's never a bad idea to get another set of eyes on your profile.'
Consistency — Brooke Cohn looks for consistency in a candidate's interests and job duration, stating, 'I like to see that they have some dedication to the companies they've worked for and aren't just a job hopper.'
"Your LinkedIn profile represents your personal brand' and should reflect your best work"
— Sumner Moore
She also likes to see a candidate's interests come through in the projects featured in their profile throughout their career. For example, if you're passionate about social justice issues, seeing that you've worked on multiple projects related to it would make a positive impression.
Link to your work or tech portfolio — As mentioned earlier, it's more common for some tech professions to have tech portfolios than others. A web developer's work looks very different from a data scientist's. Even if a portfolio isn't standard in your area of tech, recruiters recommend linking to samples of your work.
Moore notes, 'Any examples of your work can drastically set you apart from someone without any detailed past experiences.'
Frequently Asked Questions About How to Make a Strong LinkedIn Profile
What content is the best to post on LinkedIn?
Like any social media platform, how you post is almost as important as what you post. Remember to pay attention to the best times to post, post consistently, and comment on others' posts regularly.
When selecting the content, cover relevant and interesting industry topics. Consider your target audience when forming your posts.
If it applies, include a personal photo (not a stock image). However, make sure you don't use photos with every post.
What is the best time to post on LinkedIn?
It varies a little day to day, but generally, mid-week and mid-day are the best times to post updates and content on LinkedIn.
One survey from a social media management company found Tuesdays from 10 a.m.-12 p.m. to be the best day and time for LinkedIn posts. However, posting on Wednesdays or Thursdays will gain traffic as well.
It shouldn't be a surprise that Monday, Friday, Saturday, and Sunday are the best days to avoid posting on LinkedIn.
What should I not post on LinkedIn?
Remember that LinkedIn is a business platform, unlike other social media platforms, which are personal but may be used for business. With that in mind, avoid highly personal information about family and such.
Knowing LinkedIn is a business platform, you might be tempted to use it for sales purposes. Spamming your network with promotions and hard sells will get old quickly and reduce your overall reach.
Feature Image: Phunrawin Nititadakul / EyeEm / Getty Images
Explore More Bootcamps Resources
View all