Is It Time to Change Careers?
Changing careers may be the best option if you've run into these red flags.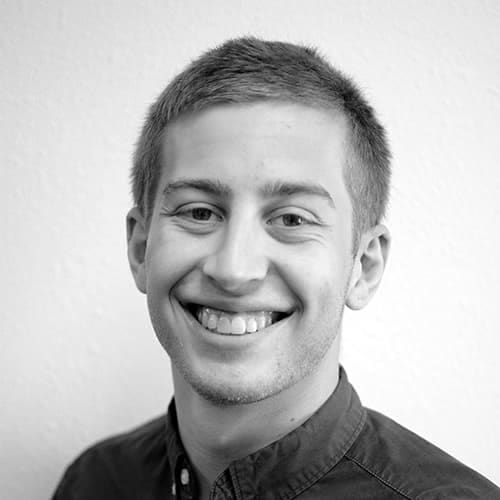 by
Evan Thompson
Published on March 24, 2022 · Updated on March 30, 2022
BestColleges.com is an advertising-supported site. Featured or trusted partner programs and all school search, finder, or match results are for schools that compensate us. This compensation does not influence our school rankings, resource guides, or other editorially-independent information published on this site.
Ready to start your journey?
---
Changing careers may be worth it in the long run if you no longer enjoy your field.
Considering red flags and breaking points are key to making your decision.
Ultimately, it's important to wait until you're ready to make the switch.
---
Many working professionals have good reasons to stay where they're at — financial stability, years of experience, comfort.
But there comes a time when the positives of a career no longer outweigh the negatives. Even if it means taking a risk or venturing into new territory, changing careers becomes the best option.
For Amit Raj, that day came after a long and stressful time as a pharmacist.
"I woke up one day and just thought, 'I don't want to be signing boxes of medication and being treated like crap for the rest of my life,'" Raj said.
Instead, he focused on what really interested him: business, marketing, and the intersection of digital marketing and tech. After some "stumbling about," he developed a passion for search engine optimization.
He later founded The Links Guy, which helps websites rank higher on search engines like Google. Looking back, Raj says the career change — and the struggles that came with it — has been worth it.
"It's definitely been challenging, but the difference was, I actually enjoyed the challenge and relished in it," Raj said. "The issue I found working in healthcare as a pharmacist was that it was challenging to the point where it became exhausting and stressful, and you don't actually enjoy it anymore. When you actually enjoy what you do, it doesn't feel like work anymore."
Raj's experience highlights the importance of taking a hard look at your career, then deciding if it's time for something different. You could be looking for signs you're ready for a better job. Or it might even be time for a complete career change.
We spoke with career advisors and working professionals who have experience changing careers. They told us about about two things:
The final straw that motivated them to change careers.
Red flags to look for if it feels like it's time to move on.
The Final Straw
Career changers often reach a breaking point when they realize their current job isn't cutting it anymore. For these working professionals who changed careers, the final straw was…
"A long and frustrating meeting with a client. Although it wasn't the worst meeting I had, they were part of the job. Still, it made me realize I didn't want this kind of conversation anymore. So, I looked at my strengths and started looking for freelance projects as a writer and translator. First, I worked for small clients and short projects as a side job. But, after a few months, I had to quit my full-time job to deal with the increasing demand for projects as a writer."
Switched from management consultant and became a freelance writer and blogger at Bon Vivant Caffê
---
"While the big last straw may have been the long commute into the office, ultimately there were many factors. When I reflected on my top priorities and what I needed to be different, entrepreneurship was the right answer. I wanted autonomy over my schedule as a mother balancing work and life. I wanted to infuse more creativity into my daily work, and I saw a need in the market for career development resources for other working mothers like myself who were at inflection points in their career."
---
"After working at six organizations in the same profession, I realized that it's all the same B.S., different smell. More money, a bigger office, a fancier title wasn't going to make me feel fulfilled. So, I quit my job, bought a one-way ticket to Asia and started my own business."
— Bea Chan
Switched from human resources and became a founder of a web and marketing service for psychedelic therapists and coaches at AKITA Agency
---
Red Flags
How do you know if it's time to change careers? One way is to look for red flags — warning signs that can sometimes tell you it's time to move on. Here area few common red flags...
Why it's a red flag: "If you think about having a similar job at another company and cannot feel any excitement about the opportunity, it's the biggest red flag that changing a job won't cut it. This inner feeling shows it's time to consider a career change."

— Ana Colak Fustin, career coach and founder of Recommended by Recruiters
Why it's a red flag: "It's a red flag when we feel we can't do an essential part of our role joyfully. It could be dealing with clients, working on tight schedules, or aiming for ambitious goals. When they start to feel off, it's a red flag to reflect on it and decide if we're tired of a situation, of someone, the role, or our job."

— Yker Valerio, career switcher and freelance writer and blogger at Bon Vivant Caffê
Why it's a red flag: "Burnout and exhaustion can signal that it's time to switch careers. If you are spending so much energy to make your career work, you should think about moving on to something that doesn't completely exhaust you."

— Colleen Paulson, career coach and certified professional resume writer
Why it's a red flag: "An inner knowing that you as a person and your current career choice is not aligned (is a red flag). On the surface, it may be fine — the job is alright, your manager treats you decently, the money is good — but you feel the internal conflict daily."

— Bea Chan, career switcher and founder and chief funnel strategist at AKITA Agency
Why it's a red flag: "We must expect that work is not about chasing rainbows and butterflies. It requires a lot of stamina, patience, and emotional stability to be able to resolve issues, beat deadlines, communicate with stakeholders, or simply troubleshoot office equipment. And if you start to feel that the creativity and drive you once had has been drained out of you – even if you have taken the time off from work – then you should go back to your fundamental reasons on why you started your career in the first place."

— Paul Mallory, career advisor and co-founder of ConsumerGravity
Conclusion
Changing careers isn't like changing jobs. A career switch is a far more involved process, which sometimes demands additional education, training, or experience to be qualified.
Raj's advice: Wait until you're ready.
"Don't feel you have to make a drastic change and jump straight into a new career right away," Raj said. "If there's an opportunity to just take on casual work, do an internship or just part-time hours while you get the hang of things, try that."
For Raj, testing the waters with freelance work helped him make a final call.
"At one point I was balancing a job as a pharmacist with some part time freelance link-building work," Raj said. "It kept me fresh as I could step back from it and go back to what I knew (pharmacy), while also allowing me to compare my working days. I soon realized which I preferred."
Each person's career path is different, but the important part is knowing if a switch makes sense for you. Once you've examined your current situation and what your overall goals are, you might find that a fresh start is the right move for you.
---
Feature Image: izusek / E+ / Getty Images
Not every career requires a bachelor's degree. If you're considering entering a vocation, check out these popular — and lucrative — trade school jobs. More people are pursuing new career paths for better pay and personal fulfillment. Learn how to change careers successfully at any age. Extroverts are known for being outgoing, friendly, and people-oriented. The best "people person" jobs are those that allow you to interact with others.
BestColleges.com is an advertising-supported site. Featured or trusted partner programs and all school search, finder, or match results are for schools that compensate us. This compensation does not influence our school rankings, resource guides, or other editorially-independent information published on this site.
Compare your school options.
View the most relevant school for your interests and compare them by tuition, programs, acceptance rate, and other factors important to find your college home.