Job Profile: Hospital Technician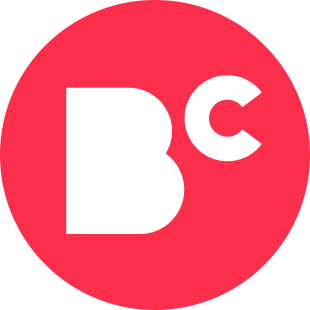 By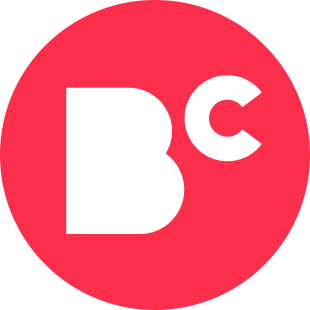 Staff Writers
Writer
The staff writers for BestColleges collaborate to deliver unique, student-driven content on topics such as career development, college life, and college planning....
Updated on March 28, 2023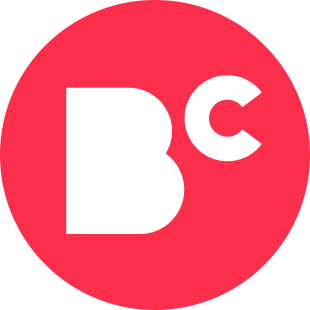 By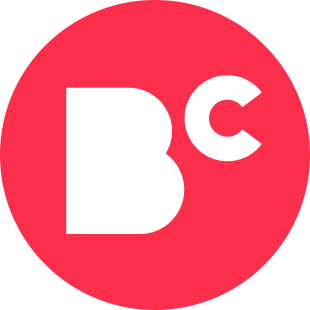 Staff Writers
Writer
The staff writers for BestColleges collaborate to deliver unique, student-driven content on topics such as career development, college life, and college planning....
Updated on March 28, 2023
www.bestcolleges.com is an advertising-supported site. Featured or trusted partner programs and all school search, finder, or match results are for schools that compensate us. This compensation does not influence our school rankings, resource guides, or other editorially-independent information published on this site.
Turn Your Dreams Into Reality
Take our quiz and we'll do the homework for you! Compare your school matches and apply to your top choice today.
Physicians and surgeons rely on accurate laboratory results to study their patients' internal functions for a proper diagnosis. Quest Diagnostics reports that 70 percent of clinical decisions are formed using laboratory testing. In fact, mid-sized hospitals traditionally spend 3 to 5 percent of their patient revenue for clinical lab services.
Hospital technicians, also called medical laboratory technicians, are the employees tasked with carrying out these important tests. Most hospital technicians specialize in a particular clinical specialty for advanced biological expertise. For example, histotechnicians prepare thin tissue samples for microscopic analysis and toxicology technicians study chemicals or poisons in blood panels. Working in a hospital laboratory places technicians in a vital role providing clinical data about patients' health.
Salary
The Bureau of Labor Statistics reports that the 157,610 medical and clinical laboratory technicians in America make a mean annual wage of $41,420, or $19.91 per hour. Specifically, technicians in general medical and surgical hospitals earn $42,020 on average. Those working at psychiatric hospitals bring home less at $36,550, but hospital technicians at specialty hospitals have a higher mean wage of $46,060. Rhode Island and Vermont are the top-paying states with averages at $59,140 and $55,050 respectively.
Beginning Salary
Entry-level hospital technicians with little experience usually begin in the bottom 10th percentile of earnings for a yearly income around $25,890. However, senior technicians are rewarded for their clinical expertise with salaries surpassing $60,810. According to Salary.com, hospital technicians who assume supervisory roles as medical laboratory managers reap a median annual salary of $95,774. Top executives of diagnostic labs also earn $137,140 on average.
Popular Online Programs
Learn about start dates, transferring credits, availability of financial aid, and more by contacting the universities below.
Key Responsibilities
Hospital technicians are skilled scientists concerned with collecting blood, urine, fecal, tissue, and other bodily fluid samples to test for various diseases and disorders. While wearing protective gear, they use state-of-the-art laboratory equipment to carefully analyze each sample for abnormal findings.
For instance, they could use a blood sample to determine white cell count, plasma glucose, HDL cholesterol, and hemoglobin levels. Hospital technicians then input testing data into electronic health record systems for the physician or surgeon to review. At times, technicians will discuss results from lab procedures with medical doctors and supervisors. It's their overall responsibility to use approved testing procedures on specimen to ascertain abnormal patient conditions.
Necessary Skills
Succeeding as a hospital technician will necessitate in-depth biological and chemical knowledge of the human body. Using microscopes, polarimeters, homogenizers, and other advanced machinery will require advanced scientific skill. Hospital technicians must have the clinical dexterity to use needles and other fine tools to extract patient samples. Computer proficiency is essential for technicians to aptly deliver test results onto EHR software.
Active listening skills are a must for hospital technicians to correctly understand which tests doctors are ordering. Hospital technicians need communication skills to convey data to physicians and sometimes answer patient questions. Being detail-oriented with strong organizational skills will help technicians keep thorough records of each procedure.
Degree and Education Requirements
Hospitals may hire clinical laboratory technicians who've received Associate of Science (A.S.) degrees or one-year certificates from vocational schools. However, preference is usually given to hospital technicians holding a NAACLS-accredited bachelor's degree in medical laboratory science.
Majoring in other life sciences like chemistry, biology, microbiology, and biochemistry could also segue into this career. Remember to take laboratory methods courses that review proper safety operations for good management skills. Attending graduate school for programs like a Master of Health Administration (MHA), Master of Public Health, or M.S. in Clinical Laboratory Science could unlock pathways for leadership advancement.
Pros and Cons of the Position
Science enthusiasts entering the in-demand healthcare market as hospital technicians will find both advantages and drawbacks with the profession. Let's start off positive with the faster-than-average industry growth that's shortening the job search for hospital technicians. Medical laboratory technicians reap higher salaries than similar jobs like biology and chemical technicians. Advancement opportunities are ripe for moving into laboratory management and even healthcare administration. Hospital technicians can enter the field with little post-secondary education for less loan debt. There's also several lab specialties to suit each technician's interests.
On the other hand, hospital technicians need physical stamina to work long shifts often with irregular night or weekend hours. Some states require technicians fulfill and maintain licensure requirements. If safety protocols aren't enforced, it's possible for hospital technicians to become exposed to hazardous pathogens. Clinical lab technicians also report above-average stress and pressure to ensure disease warning signs aren't missed.
Getting Started
Classroom lectures aren't sufficient to develop the broad skills needed in medical laboratory science. Hospital technicians must begin building practical laboratory experience with clinical practicum and internships. Renowned facilities like the Mayo Clinic, Meridian Health, and Cleveland Clinic provide clinical science internships each summer.
After graduation, your hospital could require additional on-the-job training. Contact your state department of health to determine if licensure is required. Hospital technicians can then apply for entry-level positions in cytotechnology, immunology, histotechnology, and other specialties. Earning professional credentials could add sparkle to your resume.
The American Society for Clinical Pathology (ASCP) offers Board Certification voluntarily for passing a 100-question exam. The AMT also provides the Medical Laboratory Technician (MLT) designation for 6+ months of experience.
Future Outlook
Census data shows that there will be approximately 98 million people above 65 years old by 2060, which is double the number today. America's aging patients typically require a higher volume of diagnostic testing. Several medical diagnoses, including diabetes and heart disease, are rising from the obesity epidemic, which increases the need for laboratory results. Access to healthcare under the Affordable Care Act has also pushed the availability of cost-effective, preventative blood tests.
The BLS projects that the employment of hospital technicians will skyrocket by 18 percent for 29,000 new positions by 2024. Hospital technicians could also find great prospects in medical labs, physician offices, universities, and outpatient clinics. The U.S. News and World Report recognized clinical laboratory science as America's #11 best healthcare support job with low unemployment at 1.9 percent. Technicians working in hospital labs perform the invaluable diagnostic tests doctors require for high-quality treatment. Hospital technicians study patients' microscopic cells and tissues to find abnormalities that need addressing for disease prevention.
Choosing to become a hospital technician opens a satisfying allied health path for brilliant, analytical scientists to broaden doctors' understanding of patient functioning.