Most Affordable Online Humanities Degree Programs
A liberal arts degree helps build skills in critical and analytical thinking. Learn about the most affordable online humanities degree programs.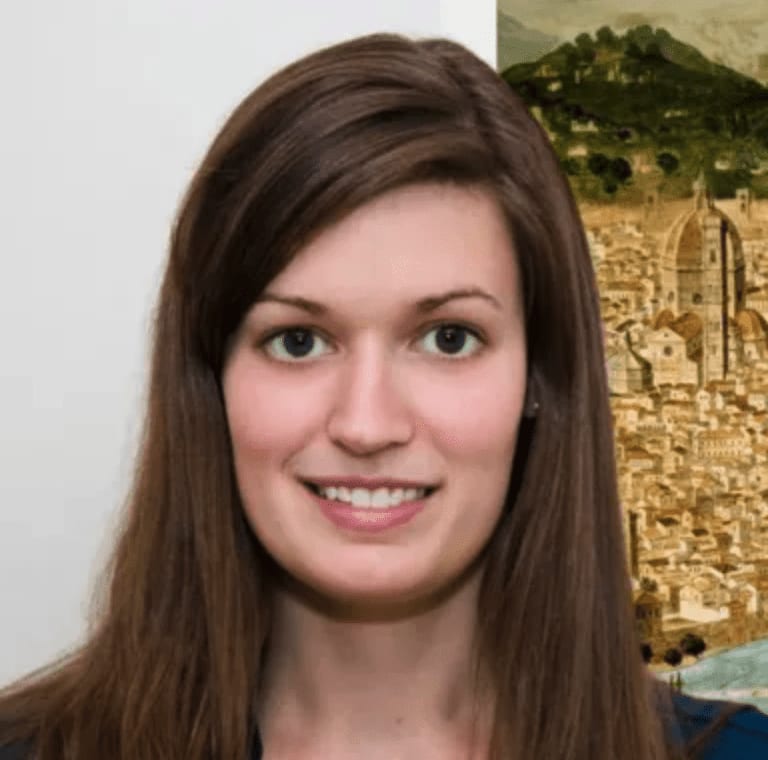 A humanities degree builds communication, interpersonal, and writing skills. And an affordable online program helps graduates reach their educational goals with less debt.
The humanities include subjects like literature, philosophy, art, and world languages. Humanities majors strengthen their cultural analysis abilities while also learning how to communicate ideas effectively. These transferable skills serve graduates in diverse career paths.
With a humanities degree, graduates pursue careers in the public and private sector. Training in the humanities also leads to nonprofit careers. You can find humanities majors working as writers, teachers, public relations specialists, and event planners. A humanities degree also prepares graduates for further education.
Many top-ranked online schools offer online humanities programs. Our list introduces the most affordable online bachelor's in humanities programs. Prospective students can use the ranking to find the best fit for their budget and professional goals.
How Much Does an Online Bachelor's in Humanities Degree Program Cost?
Earning a college degree is a significant investment. According to a BestColleges data report, full-time online students paid an average net price of $15,467 per year for a bachelor's degree. The total cost varies depending on the school, delivery format, and financial aid package.
In addition to tuition, learners must also factor in costs for books, supplies, and living expenses.
How can degree-seekers lower their costs? Affordable online bachelor's in humanities programs can help students save money. Some programs offer tuition discounts for online learners. Distance learners can also take advantage of affordable programs in other states without the cost of relocating.
What Can I Expect From an Online Bachelor's in Humanities Degree Program?
Humanities majors explore the human experience. During a humanities degree, undergraduates take courses in literature, history, art, culture, and philosophy. Students examine changing concepts of ethics and evolving rhetorical approaches.
Humanities concentrations include:
Art History
English
Philosophy
Religious Studies
World Languages
Most bachelor's in humanities programs require a minimum of 120 credits and take around four years to finish. Majors take general education courses in the social sciences and natural sciences to provide a well-rounded foundation. Learners then take upper-division humanities classes along with electives. Humanities majors can minor in a complementary subject to enhance their skills.
What makes earning an online bachelor's degree different from an in-person program? Online degrees prioritize flexibility, allowing undergraduates to complete coursework on their schedule. An online program can also offer a more affordable route to a bachelor's degree.
Still Looking for the Right Fit? Discover Similar Degree Programs.
Popular Online Humanities Programs
Learn about start dates, transferring credits, availability of financial aid, and more by contacting the universities below.
What Courses Will I Take in an Online Bachelor's in Humanities Degree Program?
Introduction to Humanities
Humanities majors explore the major disciplines and methods within the field. Students learn about research methods, conceptual tools, and key principles in the humanities. The course prepares majors for upper-division classes.
World History
In world history classes, students examine the social, cultural, political, and economic development of past civilizations. Courses explore themes like migration, revolution, and the environment to understand the past.
History of Religion
As an introduction to religious studies, this course examines the history of major religions, including Judaism, Christianity, Islam, and Hinduism. Learners examine the development of religious movements and their impact on world events.
Rhetoric
Rhetoric is the art of persuasion. In rhetoric courses, students examine texts from the ancient period through modernity. They look at the evolving ways rhetoric transmits ideas while strengthening their rhetorical analysis skills.
Literature and Art
Learners explore literature and art with an interdisciplinary approach. The course may focus on a particular time and place, such as 18th-century Britain or 20th-century America. The class may also take a comparative approach.
What Are the Admission Requirements for an Online Bachelor's in Humanities Degree Program?
Prospective humanities majors must complete the application process and meet admission requirements to start their online degrees. Most online colleges ask for official transcripts, test scores, essays, and recommendation letters. Some schools also conduct interviews for online programs. Reach out to programs to learn more about their admission requirements.
Application
Candidates for online admission submit an undergraduate application. Schools generally use different applications for first-time college students and transfer students. The application asks about your educational and personal background. Students may also include financial aid information on their applications.
Test Scores
Online colleges often use test scores to evaluate applicants. The most common college entrance exams include the SAT and ACT. However, many colleges do not require test scores for applicants with prior college experience. Applicants can also choose whether to provide test scores at test-optional colleges.
Letters of Recommendation
Prospective humanities majors often submit 1-3 letters of recommendation with their application. These letters should come from former instructors, supervisors, or mentors. Letter writers can speak to the applicant's ability to succeed in a postsecondary program. Learners should make sure to ask for letters of recommendation at least three weeks before the deadline.
Essays
Applicants submit college application essays to showcase their writing and communication skills. Schools often ask for an essay on a selected topic or a personal statement about the applicant's preparation and plans for a bachelor's degree. Some programs also ask for a writing sample.
Official Transcripts
Online programs use official transcripts to assess applicants' academic strengths. Transcripts also help colleges award transfer credits from community colleges. A generous transfer credit policy helps degree-seekers save time and money. Prospective students can ask schools for a transcript review to determine their transfer credits.
What Can I Do With an Online Bachelor's in Humanities Degree?
Career Outlook
A humanities degree emphasizes strong research, communication, and writing skills. Many fields value these abilities, including business, education, and social services. Like many of the most popular majors, a humanities major does not limit your career opportunities.
Some of the most common career paths with a humanities degree include roles in public relations, journalism, and education. The degree leads to opportunities as a high school teacher, writer, editor, or public relations specialist. Humanities graduates also work in museums, nonprofit organizations, and the legal profession.
When considering a humanities degree, research possible career paths and consider an internship or other experiential learning to build career-focused skills. Humanities majors can showcase their soft skills on resumes and during interviews.
See where a humanities degree can take you. Learn more about humanities careers.
Career Paths
Public Relations Specialist
Public relations specialists create press releases, speeches, and media releases that build their organization's public image. They manage media outreach and craft messages for the public. These tasks help organizations strengthen their identities and communicate with the public. With experience, public relations specialists may move into roles like public relations manager.
Median Annual Salary (May 2021): $62,800
Editor
Editors oversee the planning and revision process for published content. Depending on their role, they assign pieces to writers, conduct fact-checking, and evaluate submissions for quality. Editors work closely with writers to improve clarity, correct errors, and develop story ideas. Some editors also work on layout and formatting.
Median Annual Salary (May 2021): $63,350
Writer
Writers create content for websites, advertisements, and entertainment. They specialize in areas like screenwriting, speechwriting, copywriting, and content writing. Other types of writers include bloggers, biographers, and playwrights. Some writers also create nonfiction or fiction books. In many roles, writers work closely with editors to improve material for publication.
Median Annual Salary (May 2021): $69,510
Event Planner
Event planners, also known as meeting planners or convention planners, oversee scheduled meetings, including professional events. They bring strong project management skills, which they use to create budgets and schedules. Event planners also coordinate food, transportation, and other services. During an event, event planners oversee activities.
Median Annual Salary (May 2021): $49,470
Fundraiser
Fundraisers plan events and help organizations raise money. They cultivate relationships with donors and oversee promotional campaigns. Fundraisers with a background in the humanities bring their writing and communication skills to their role. They also research donors and craft compelling fundraising messages. With experience, fundraisers can train and supervise volunteers.
Median Annual Salary (May 2021): $60,660
Humanities Not For You? Check Out These Related Careers.
Continuing Education
Many humanities majors continue their education after earning a bachelor's degree. For example, they may pursue graduate programs in diverse fields, including a master's in English, foreign languages, or philosophy. The critical thinking and writing skills cultivated during a humanities degree also lead graduates to professional programs such as law school.
In addition to graduate education, humanities majors can earn voluntary certifications to advance within their chosen field. A professional certification in public relations or board certification as a teacher can help humanities professionals move up in their field.
How Do I Choose an Online Bachelor's in Humanities Degree Program?
Cost
According to the National Center for Education Statistics, tuition and fees for a bachelor's degree cost an average of $9,375 per year in 2020-2021. Tuition and fees at private schools cost an average of $32,825 per year. Fortunately, students can find more affordable options. When comparing online and on-campus costs, prospective applicants can look for online programs with lower tuition rates or tuition discounts. Learners should also factor in the cost of books, supplies, and other expenses.
Program Format
Program formats shape the student experience. While many programs offer full-time and part-time options, working students often prefer those with the most flexibility. Choosing asynchronous courses means no required class times. Students seeking the fastest route to a degree can enroll in an accelerated bachelor's program.
Location
Should you choose an on-campus or online program? Even if you choose an online option, you should consider location. Attending a local college can mean more opportunities for in-person meetings and the ability to attend local networking events. However, attending an out-of-state college online opens up more program options for learners.
Accreditation
Students should prioritize choosing an accredited online school. Accredited institutions undergo a rigorous, independent review that evaluates its student learning outcomes, faculty qualifications, and academic standards. And accredited degrees meet the requirements for more jobs. In addition, federal student aid programs only fund students at accredited institutions.
Student Support
The best online colleges provide strong student services. Examples include academic advising, career counseling, and online tutoring. Prospective applicants can also ask about internship programs and mentorship opportunities. Make sure to research online student services when comparing programs.
How Do I Pay for an Online Bachelor's in Humanities Degree Program?
Free Application for Federal Student Aid (FAFSA)
Undergraduates qualify for federal aid by submitting the FAFSA. Federal aid, including the Pell Grant and work-study programs, are a key part of financial aid for many college students. States and institutions also use the FAFSA to determine eligibility for aid.
Loans
Many college students rely on student loans to cover costs. Federal loans generally offer the lowest interest rates and most favorable repayment options. Students can also take out private loans. Learners should prioritize grants and scholarships over loans to limit student debt.
Grants
Humanities majors qualify for many college grants. These types of financial aid are free money that recipients do not need to repay. In addition to federal programs like the Pell Grant, many states and colleges offer grants.
Work-Study Programs
Work-study programs connect eligible students to part-time jobs. Students can then use their work-study job to pay for tuition and other educational expenses. The federal work-study program sets income eligibility limits for recipients.
Scholarships
Scholarships are one of the best forms of financial aid, because recipients do not need to pay back their awards. Students can apply for private scholarships and any offered by their college or university. Learn more about finding scholarships in our scholarship guide.
Most Affordable Accredited Online Bachelor's in Humanities Degree Programs
Rankings compiled by the the BestColleges Ranking Team
Is your school on this list? Get the BestColleges ranking seal.
How We Rank Schools
At BestColleges, we believe a college education is one of the most important investments you can make. We want to help you navigate the college selection process by offering transparent, inclusive, and relevant school rankings.
Our rankings are grounded in a few guiding principles and use the latest statistical data available from trusted sources. Read our ranking methodology. We hope our approach helps you find the school that is best for you.
Frequently Asked Questions About Humanities Degree Programs
Is a bachelor's in humanities worth it?
Earning a bachelor's in humanities can offer a strong return on investment, particularly when students choose an affordable program. Humanities majors strengthen transferable soft skills, like communication and critical thinking. And an online degree can pay off when students choose an accredited program with high academic standards.
Humanities majors can take several steps to improve the value of their degrees. They might consider a minor in a complementary field. Or, they may pursue an internship to add valuable experience to their resumes and prepare for the workforce.
What can I do with a bachelor's in humanities?
Humanities majors work in diverse fields. With a degree in the humanities, you can find entry-level positions in business, the nonprofit sector, and the public sector. Common career paths include those in education, public relations, communication, writing and editing, or nonprofit jobs.
Many humanities majors also pursue a graduate degree. With a graduate degree in the humanities or education, professionals qualify for supervisory roles. An undergraduate degree in the humanities also leads many to professional programs like law school. Humanities majors need to think creatively about their career paths and options.
Are humanities majors in demand?
Humanities is one of the oldest academic disciplines. It trains majors to think creatively, analyze human culture, and communicate effectively. As a result, the skills gained during a humanities degree are in high demand. Many of these abilities, including persuasion and creativity, are known as soft skills.
Employers in diverse industries look for candidates with these abilities. Transferable skills like analyzing documents, creating written reports, and critiquing presentations also serve humanities majors in many roles. Humanities majors can stand out on the job market by highlighting these in-demand skills.
How much money can I make with a bachelor's in humanities?
The earning potential with a bachelor's in humanities varies depending on the career path. For example, writers reported a median annual salary of $69,510 in May 2021, while editors earned a median pay of $63,350 that same year, as per the BLS. Many nonprofit roles like fundraiser offer salaries around $60,000 per year, as of May 2021. All of these roles' salaries exceed the median annual wage for all jobs of $45,760.
What are the highest-paying jobs with a bachelor's in humanities?
Humanities majors can earn six-figure salaries with experience. The BLS reported that public relations and fundraising managers earned a median pay of $119,860 per year in May 2021. These roles typically require a bachelor's degree and at least five years of professional experience. Earning a master's degree can help professionals increase their earning potential.
In many other fields, the highest-paid professionals report salaries of over $100,000. For example, the best-paid writers made over $133,580 per year in 2021. Humanities majors with a graduate degree report higher median salaries as well. As per BLS data, lawyers reported a median pay of nearly $128,000 per year in 2021.
Find the Tools You Need to Get Started on Your Degree
Feature Image: jose carlos cerdeno martinez / Moment / Getty Images
BestColleges.com is an advertising-supported site. Featured or trusted partner programs and all school search, finder, or match results are for schools that compensate us. This compensation does not influence our school rankings, resource guides, or other editorially-independent information published on this site.
Compare your school options.
View the most relevant school for your interests and compare them by tuition, programs, acceptance rate, and other factors important to find your college home.