Most Popular Online Humanities Degree Programs
An online bachelor's in humanities can prepare you for a new career or graduate school. Check out our list of the most popular humanities degrees.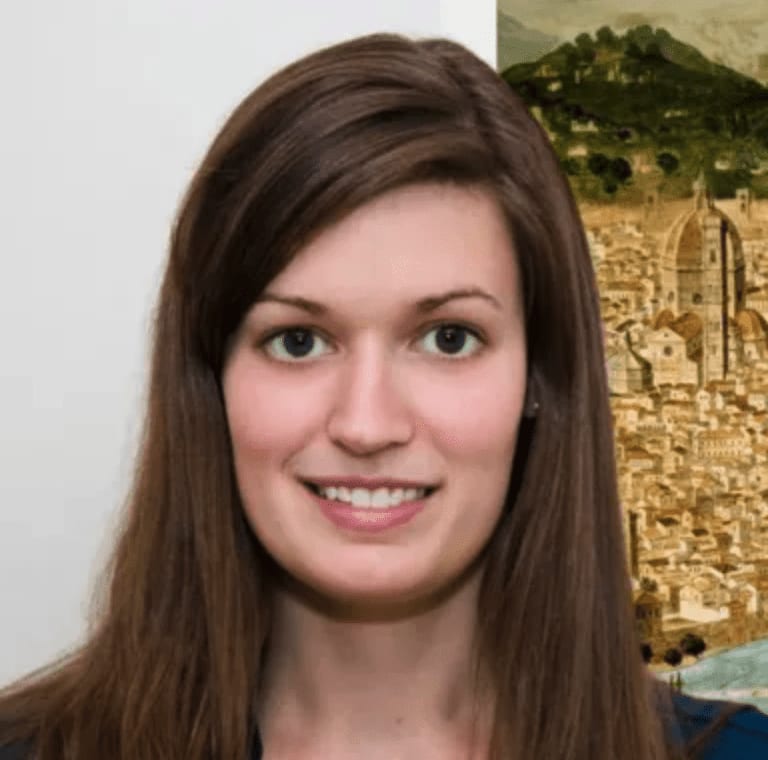 BestColleges.com is an advertising-supported site. Featured or trusted partner programs and all school search, finder, or match results are for schools that compensate us. This compensation does not influence our school rankings, resource guides, or other editorially-independent information published on this site.
Ready to start your journey?
When it comes to popular online majors, the humanities have an advantage. As one of the oldest academic disciplines, the humanities explore what it means to be human. From literature to philosophy and art, the humanities ask big questions. And humanities majors gain in-demand skills like communication, critical thinking, and analytical reasoning.
With a humanities degree, graduates work in business, education, the public sector, and the nonprofit sector. Humanities majors become instructional designers, writers, public relations specialists, and teachers. Many graduates also pursue further education.
Many of the top online colleges offer humanities degrees. Our guide introduces the best online bachelor's in humanities to help prospective students find the right fit for their interests and professional goals.
What Can I Expect From an Online Bachelor's in Humanities Program?
A humanities degree explores the human experience. Humanities fields like history and literature help us make meaning of our lived experiences. Studying the humanities can build a strong appreciation for culture and critical analytical skills. Humanities majors also benefit from a course of study that emphasizes research, communication, and writing. These skills help humanities majors pursue careers in many industries.
Most humanities programs offer a bachelor of art (BA) degree. Degree-seekers typically complete a minimum of 120 credits. During a bachelor's program, learners take general education courses and at least one year of foreign language classes to earn a BA. Students typically complete a humanities degree in four years. Many programs also offer part-time tracks.
Popular humanities concentrations include:
English
Foreign Language
Philosophy
Art History
Religious Studies
Humanities disciplines require students to be curious. Majors also benefit from strong critical thinking and interpersonal skills. Finally, online programs require self-motivation and organizational skills.
An online bachelor's degree from an accredited institution can offer the same academic quality as an on-campus program. Learners complete coursework in a flexible, online format. Earning a bachelor's degree online appeals to students who prefer an accessible, convenient enrollment option.
Still Looking for the Right Fit? Discover Similar Programs.
Best Online Bachelor's in Education Programs
Best Online Bachelor's in Spanish Programs
Best Online General Studies Degree Programs
How Do I Know If an Online Program Is Popular?
Prospective students can find it challenging to research popular programs. What distinguishes popular programs? Look for indicators like the number of applicants, graduation rate, and job placements. These qualities also indicate a strong program. Reputable programs provide this information to prospective students.
You can also look for student testimonials to learn more about a program's popularity and the student experience. Social media can be a useful tool to find unsolicited testimonials. Sites like LinkedIn can also help you learn what graduates do after completing an online bachelor's in humanities program.
Popular Online Humanities Programs
Learn about start dates, transferring credits, availability of financial aid, and more by contacting the universities below.
What Courses Will I Take in an Online Bachelor's in Humanities Program?
Introduction to Humanities
The humanities includes art, literature, religion, and other disciplines that examine the human experience. Learners explore the humanities and their core principles, including tools to critically examine culture.
Philophy and Ethical Reasoning
Philosophy examines key questions about humanity. In this course, students explore writings of moral philosophy that touch on ethical issues. The material addresses current ethical dilemmas using philosophical theories.
Art History
Art plays a key role in shaping culture. This course explores the visual arts and their evolution from the classical through modern periods. Students examine historical contexts and art styles to master visual literacy.
Shakespeare Studies
Learners examine William Shakespeare's works and place them in historical context. The course offers an interdisciplinary approach that includes textual criticism, cultural studies, and an examination of dramatic style. Primary sources include plays and sonnets.
Research Methods
Research methods courses emphasize qualitative and quantitative approaches. Learners also cover textual research, interpretive challenges, and the digital humanities. Courses may focus on a particular topic in order to explore humanities research methods.
Find the Tools You Need to Get Started on Your Degree
Scholarships and Financial Aid for Online College Students
The Student's Guide to College Planning
The Student's Guide to Financial Aid and the FAFSA
What Are the Admission Requirements for an Online Bachelor's in Humanities Program?
Online bachelor's programs often ask applicants for official transcripts, standardized test scores, and other materials that demonstrate their academic strengths. In addition, programs often ask for essays and letters of recommendation. Some online programs conduct interviews during the admission process. Check with each program to learn more about their specific admission requirements.
Application
Prospective humanities majors submit an undergraduate application. Depending on the school, students may apply to the institution or to the specific program. On the application, candidates detail their educational and personal backgrounds. Applications often ask about work history, volunteer experience, academic achievements, and extracurriculars.
Test Scores
Many online colleges request college entrance exam scores. Applicants can either submit SAT or ACT scores to meet this requirement. Colleges may waive the test score requirement for transfer students. In addition, a growing number of schools have test-optional policies, allowing applicants to choose whether to provide test scores.
Letters of Recommendation
Most online colleges request 1-3 letters of recommendation. Applicants ask former instructors, counselors, mentors, or work supervisors to write these letters. In the letter, the writer assesses the applicant's strengths and weaknesses.
Essays
Prospective humanities majors submit college application essays, which demonstrate research, writing, and communication skills. Applicants may submit essays on a pre-selected topic or write a personal statement about their interest in the humanities and goals after graduating.
Official Transcripts
Online colleges also require prospective students to submit official transcripts during the admission process. These transcripts demonstrate an applicant's academic qualifications. Schools also use transcripts to award transfer credit. Applying transfer credits to a humanities degree can allow enrollees to complete their programs in less time.
What Can I Do With an Online Bachelor's in Humanities Degree?
Career Outlook
With a bachelor's degree in humanities, professionals can work in diverse fields. The degree may lead to opportunities in education, public relations, publishing, or social services. As strong communicators, humanities majors can work as marketing professionals, editors, and technical writers. Their interdisciplinary and interpersonal skills also make humanities majors effective teachers. The degree also leads to opportunities in the nonprofit sector; graduates can work as fundraisers, coordinators, or event planners.
Like other popular college majors, the humanities builds transferable skills that appeal to employers in many industries. The critical thinking and research skills that a humanities degree program helps students build can serve professionals in the business or public sector.
The earning potential with a humanities degree varies widely depending on a person's job title and industry. Humanities majors can increase their earning potential with a graduate degree or professional certification.
See where a bachelor's in humanities can take you.
Learn More About Humanities Careers
Career Paths
Technical Writer
Technical writers communicate complex ideas to people without technical training. They write instruction manuals and how-to guides that teach customers to use products and systems. Technical writers also create technical documentation. The role requires strong research and communication skills, since technical writers must determine user needs and craft material that is instructive and clear.
Median Annual Salary (May 2021): $78,060
Writer
Writers create content for magazines, books, websites, and advertisements. They also work in the entertainment industry writing scripts for movies and television programs. Writers research subjects to craft fictional and nonfictional content. Some specialize in copywriting, blogging, content writing, and biographical writing. Writers work with editors to craft pieces for publication.
Median Annual Salary (May 2021): $69,510
Editor
Editors plan content for publication and work with writers to revise material. They specialize in areas like developmental editing, fact-checking, and executive editing. Editors revise text to improve clarity and follow style guidelines. From the assignment process through final edits, editors play a key role in publishing and content creation.
Median Annual Salary (May 2021): $63,350
High School Teacher
High school teachers educate young learners in diverse subjects like English, world languages, and social studies. They prepare students for college or the workforce. A humanities degree can prepare future high school teachers to educate younger learners in various subjects. High school teachers may also need to complete an educator preparation program to receive a teaching license.
Median Annual Salary (May 2021): $61,820
Public Relations Specialist
Public relations specialists represent individuals and organizations. They manage their clients' public images by creating media releases, press releases, and speeches. Public relations specialists also increase public awareness of their clients' goals through media interactions and promotional programs. By crafting a strong public image, they help clients communicate and maintain a public identity.
Median Annual Salary (May 2021): $62,800
Humanities Not For You? Check Out These Related Careers.
Art History Career
Teaching Careers
Journalism Careers
Continuing Education
A bachelor's degree program in humanities can help students build strong communication, reasoning, and critical thinking skills. With a humanities degree, many graduates pursue further education. For example, a humanities major may prepare learners for law school or other professional programs. Graduates can also apply to master's programs in diverse humanities fields, including philosophy, English, and religious studies.
After completing a bachelor's degree, humanities majors can also consider professional certification in their field. Voluntary certification in technical writing or copy editing can help professionals showcase their skills. Work experience can help humanities majors choose their next educational and career steps.
Should I Choose a Popular Online Bachelor's in Humanities Program?
Popular humanities programs offer several benefits — they generally offer a variety of course options, including electives and minors to focus the degree, and graduates can take advantage of strong name recognition.
However, popularity is not the only factor to consider when selecting an online program. Students should also find a program that fits their budget, schedule, and unique needs.
Additional Program Factors to Consider
Cost
The cost of a bachelor's in humanities degree varies depending on the program. According to the National Center for Education Statistics (NCES), students at four-year institutions paid between $9,349 and $32,769 in tuition and fees in 2019-2020. Choosing a public university where you are charged in-state tuition can reduce the cost of tuition.
When comparing costs, online programs can potentially save students money. Prospective applicants should research the true program cost rather than merely looking at tuition rates.
Program Format
Online bachelor's programs use several program formats. Students can enroll part time or full time. Many programs offer accelerated bachelor's degrees. Distance learners can also choose from synchronous and asynchronous formats. Many prefer the flexibility of asynchronous programs, which do not require meetings at set times.
Location
When researching on-campus and online programs, prospective online students should still consider program location. Online students may benefit from a local option, which might offer tuition discounts or more networking opportunities.
Accreditation
Online learners should always choose an accredited college. Accredited institutions meet high standards for academic excellence and ensure your degree will be recognized by employers. Credits earned at an accredited school will more likely transfer to other institutions. In addition, learners at accredited schools qualify for federal financial aid programs.
Student Support
Online learners benefit from strong student services support. But what is student services? These include online tutoring, academic advising, and career counseling. Distance learners can also ask about mentorship programs and internship opportunities. Student services can make the difference between earning a degree or leaving before graduation.
Most Popular Accredited Online Bachelor's in Humanities Programs
Rankings compiled by the the BestColleges Ranking Team
Is your school on this list? Get the BestColleges ranking seal.
How We Rank Schools
At BestColleges, we believe a college education is one of the most important investments you can make. We want to help you navigate the college selection process by offering transparent, inclusive, and relevant school rankings.
The school programs listed in this ranking were selected due to their popularity among students — identified by the percentage of applicants who enrolled at a school after being offered admission. These programs were then ranked based on their overall academic quality and online offerings. To learn more about our different rankings, read our ranking methodology.
Frequently Asked Questions About Popular Humanities Programs
Image Source: Maskot, Getty Images
BestColleges.com is an advertising-supported site. Featured or trusted partner programs and all school search, finder, or match results are for schools that compensate us. This compensation does not influence our school rankings, resource guides, or other editorially-independent information published on this site.
Compare your school options.
View the most relevant school for your interests and compare them by tuition, programs, acceptance rate, and other factors important to find your college home.