Most Popular Online Nursing Degree Programs of 2022
Popular online bachelor's in nursing programs provide convenience and academic rigor. Discover which of these RN-to-BSN programs is right for you.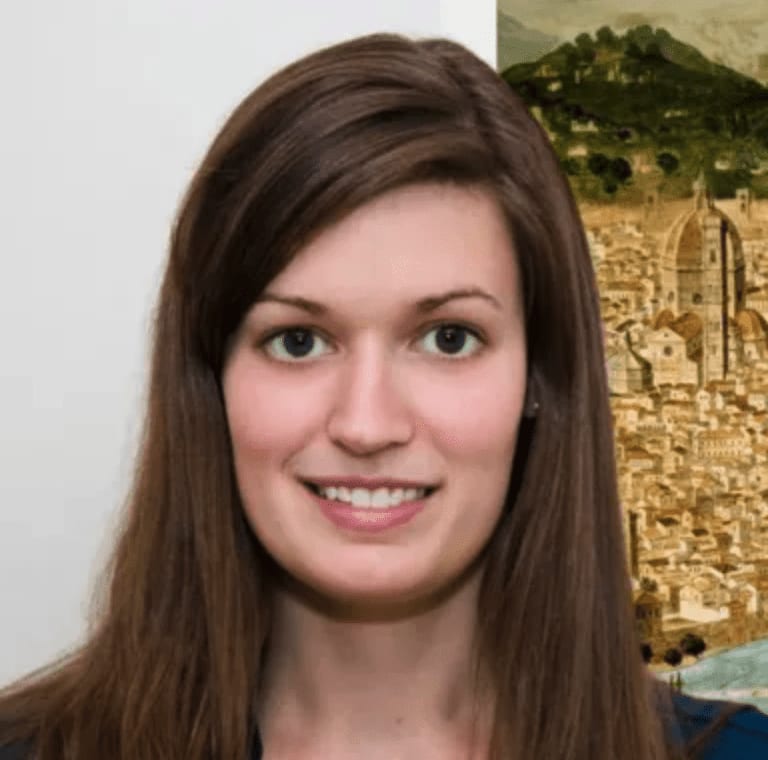 Reviewed by
Elizabeth M. Clarke, MSN, FNP, RN, MSSW
Our Review Network
BestColleges is committed to delivering content that is objective and accurate. We have built a network of industry professionals across healthcare and education to review our content and ensure we are providing the best information to our readers.
With their first-hand industry experience, our reviewers provide an extra step in our editing process. These experts:
Suggest changes to inaccurate or misleading information.
Provide specific, corrective feedback.
Identify critical information that writers may have missed.
Our growing Review Network currently consists of professionals in fields like business, nursing, social work, and other subject-specific industries; professionals in higher education areas such as college counseling and financial aid; and anti-bias reviewers.
Reviewers typically work full time in their industry profession and review content for BestColleges as a side project. Our reviewers are members of the Red Ventures Education Freelance Review Network and are paid for their contributions.
A bachelor's in nursing (BSN) prepares students for key nursing roles. With a BSN, nurses work as ER nurses, ICU nurses, pediatric nurses, and nurse supervisors. A growing number of healthcare organizations prefer nurses with a BSN, so the degree appeals to current registered nurses (RNs) and those moving into the nursing profession.
Online nursing students learn how to conduct health assessments, promote community health, and apply nursing research in evidence-based practice. BSN programs also offer students focused training for nursing specialties.
Nursing ranks near the top of the most popular majors. Many top online colleges offer flexible programs making it easier to complete a nursing degree and enter a growing profession. Nursing degrees can take as little as one year for RNs in an accelerated program.
According to the Bureau of Labor Statistics (BLS), registered nurses earn a median salary of $77,600 per year. This is higher than the annual median salary of $45,760 for all workers. The BLS projects 194,500 nursing jobs per year from 2020-2030, which is as fast as average.
What Can I Expect From an Online Bachelor's in Nursing Degree Program?
Online bachelor's offer flexibility without sacrificing quality. During an online bachelor's in nursing, students take nursing classes in a virtual classroom environment. These classes provide a foundation in nursing practice, human physiology, and nursing research. Distance learners complement their classroom training with in-person clinical practicums and virtual simulations.
The format of an online nursing degree depends on the program. Most nursing schools offer three options: a four-year bachelor's in nursing for students with no prior healthcare training; an RN-to-BSN option for registered nurses seeking a bachelor's degree; and an accelerated BSN program for students with a bachelor's degree in another field.
The length and graduation requirements vary depending on the program type. For example, RN-to-BSN and accelerated BSN programs generally take 1-2 years, since students have already completed several years of college.
An online nursing degree appeals to working RNs who require a flexible schedule and nursing majors who prefer online classes. Online formats allow students to choose the nursing program that best matches their budget, schedule, and career goals without restricting their search to local schools. Distance learners with strong organizational skills and self-discipline may thrive in online programs.
Still Looking for the Right Fit? Discover Similar Programs.
Popular Online Bachelor's in Nursing Degree Programs
Learn about start dates, transferring credits, availability of financial aid, and more by contacting the universities below.
What Courses Will I Take in an Online Bachelor's in Nursing Degree Program?
Nursing Practice
Students strengthen their theoretical and practical understanding of the nursing profession. Topics include core nursing concepts, the nursing process, and clinical reasoning tools. The class prepares majors for advanced nursing coursework.
Comprehensive Health Assessment
Conducting health assessments is a core nursing skill. Learners strengthen their health assessment skills by examining physical, mental, social, and environmental metrics. The course covers collecting and interpreting assessment data, placing IVs, drawing blood/labs, inserting foley catheters, basic wound care, and cardiac resuscitation.
Nursing Research
Learners explore nursing research methods and read current literature in the field. The course introduces how to evaluate research and trains nurses to develop evidence-based practices.
Leadership in Nursing
Nursing leadership courses emphasize the theories and skills necessary to take on leadership roles. Topics include information management, health policy, and quality outcomes.
Clinical Practicum
Nursing students complete a clinical course to gain hands-on experience. The clinical practicum may include simulations, case studies, and clinical hours in a healthcare setting. Online nursing students meet in-person requirements at an approved site in their local area. The course builds clinical reasoning and patient care skills.
Find the Tools You Need to Get Started on Your Degree
What Are the Admission Requirements for an Online Bachelor's in Nursing Degree Program?
Online bachelor's programs admit applicants with a high school diploma or equivalent. In nursing, programs typically set different admission requirements for those with no prior nursing training vs. RNs seeking a BSN. RN-to-BSN programs typically require a current, unencumbered RN license.
Application
Prospective nursing majors submit an undergraduate application. The application requires prior prior education and experience. For example, RNs applying to RN-to-BSN programs provide information about their license and work history. The application may also ask about extracurriculars, volunteer experience, and awards. Most online programs accept online applications.
Test Scores
Depending on the program, nursing students may need to submit entrance exam scores. Four-year bachelor's programs often ask for SAT or ACT scores. However, a number of schools offer test-optional admission that lets applicants decide whether to provide scores. RN-to-BSN programs may ask for NCLEX-RN scores.
Letters of Recommendation
Applicants submit 1-3 letters of recommendation that speak to their preparation for a nursing bachelor's program. Typically, students ask former instructors or supervisors for letters. RNs can ask their current supervisor to write a letter. Make sure to ask for a letter of recommendation several weeks before the application deadline.
Essays
Most colleges request one or more essays during the admissions process. The college application essay might address a specific question posed by the school or ask about the applicant's preparation and career goals more broadly. For example, RN-to-BSN programs often ask applicants about their prior nursing experience and their goals with a BSN.
Official Transcripts
Prospective nursing majors submit official transcripts showing their high school diploma and any college credits. Four-year nursing programs generally require a high school diploma or the equivalent, while RN-to-BSN programs may require an associate degree in nursing or a nursing diploma. Applicants can receive transfer credits based on their transcripts.
What Can I Do With an Online Bachelor's in Nursing Degree?
Career Outlook
Nursing remains one of the most popular majors for undergraduates. According to BLS data, registered nurses earn a median salary of $77,600 per year compared to $45,760 for all other jobs. The highest-paid registered nurses earn over $120,000 per year. Nurses can increase their earning potential by pursuing a graduate degree in nursing.
Registered nurses also benefit from steady demand. The BLS projects 9% job growth for RNs from 2020-2030, which is about as fast as average.
A bachelor's degree helps prepare nurses for competitive positions. According to the American Association of Colleges of Nursing, over 40% of healthcare organizations require a BSN for nursing hires, while over 77% prefer nurses with a BSN. Nurses with an associate degree or diploma can enroll in RN-to-BSN programs to earn their bachelor's degree.
See where a bachelor's in nursing degree can take you.
Learn More About Nursing Careers
Career Paths
Registered Nurse
Registered nurses provide patient care in a variety of settings. They have strong communication skills and discuss health issues with patients and their families. RNs can specialize in pediatrics, family medicine, gerontological care, and ambulatory care. RNs with a bachelor's degree take on more responsibilities in healthcare organizations.
Median Annual Salary: $77,600
Emergency Room Nurse
ER nurses evaluate patients in an emergency care setting. They take vital signs, conduct health assessments, and coordinate with other ER staff. After assessing patients, ER nurses administer medication and care for admitted patients. They may also assist physicians in emergency surgeries.
Average Annual Salary: $73,520
Informatics Nurse
Informatics nurses manage electronic medical records and create custom software solutions to improve patient outcomes. They train nurses in using patient care software programs and recommend upgrades. Informatics nurses typically hold a bachelor's degree in nursing and RN experience. They may also take classes in health informatics or healthcare management.
Average Annual Salary: $79,530
Critical Care Nurse
Critical care nurses work in intensive care units (ICUs) and other critical care settings. They conduct regular health assessments and carry out patient care plans. Critical care nurses monitor patients and communicate patient information to the healthcare team. Their role also requires specialized training in ICU equipment.
Average Annual Salary: $77,800
Registered Nurse Supervisor
RN supervisors oversee nursing teams who provide patient care. They train other nurses and set the work schedule. RN supervisors also enforce safety and healthcare procedures. They update their division's policies based on new research. RN supervisors typically hold a bachelor's degree with several years of nursing experience.
Average Annual Salary: $76,800
Nursing Not For You? Check Out These Related Careers.
Continuing Education
Nurses with a bachelor's degree can pursue specialized roles. With a master's in nursing (MSN) and an advanced practice nursing license, nurses can apply to nurse practitioner or nurse anesthetist positions. Many top-ranked nursing programs offer online MSN programs with concentrations in nursing education, nursing leadership, and advanced practice nursing. Nurses can also earn their DNP degree online.
Registered nurses also pursue specialty certifications to demonstrate expertise and advance their careers. Organizations like the American Nurses Credentialing Center offer nursing certifications. Nurses can earn certification in informatics nursing, cardiac vascular nursing, ambulatory care, pediatrics, and other areas.
Should I Choose a Popular Online Bachelor's in Nursing Degree Program?
Nursing is one of the most popular online majors. Popular programs tend to report high NCLEX-RN passing rates, helping students launch their nursing careers.
In addition to popularity, consider several other factors like cost, format, and accreditation when choosing an online bachelor's in nursing program.
Additional Programs Factors to Consider
Cost
The cost of a nursing degree varies depending on the program and school. In general, nursing students should budget at least $40,000 for a BSN degree. RN-to-BSN programs require less time than a four-year bachelor's program, so students might pay half that much. When comparing costs, make sure to consider additional expenses like fees and textbooks that add to the true program cost.
Program Format
Nursing schools offer online degrees with several formats. Students can enroll full-time or part-time. Some programs offer accelerated bachelor's degrees and online learners enroll in classes either synchronously or asynchronously. Many nursing programs use asynchronous formats with no required login times to fit the schedules of working nurses.
Location
Should you choose an online or on-campus nursing program? Even if you choose an online program, you might prefer a local nursing school. Local programs build relationships with healthcare facilities to host practicums and meet clinical requirements. In addition, some online nursing programs only accept applicants in certain states or require some in-person attendance.
Accreditation
Nursing students must choose an accredited school. Only accredited nursing degrees meet the requirements for an RN license and nursing jobs. Accreditation recognizes institutions that meet academic standards.
Student Support
Online programs support distance learners with student services. These services include academic advising, online tutoring, and library access. Online services may also include internship programs and mentorship opportunities. Ask schools about their online student services before submitting an application.
2022 Most Popular Accredited Online Bachelor's in Nursing Degree Programs
Rankings compiled by the the BestColleges Ranking Team
Is your school on this list? Get the BestColleges ranking seal.
How We Rank Schools
At BestColleges, we believe a college education is one of the most important investments you can make. We want to help you navigate the college selection process by offering transparent, inclusive, and relevant school rankings.
Our rankings are grounded in a few guiding principles and use the latest statistical data available from trusted sources. Read our ranking methodology. We hope our approach helps you find the school that is best for you.
Frequently Asked Questions About Popular Nursing Degree Programs
Are popular online bachelor's programs more difficult to get into?
The most popular bachelor's programs typically have strong demand from students. However, popular programs typically offer more classes and enroll more students. As a result, getting into these bachelor's programs can be straightforward for applicants who meet the minimum requirements.
Students unsure about their major can consider applying to popular online colleges that offer many options. Contact the school's admissions office to learn more about the program's requirements.
What are the most popular college majors?
The most popular college majors include business, healthcare, and the social sciences. Within these broad fields, majors often choose a specialization. For example, healthcare programs offer degrees in nursing, health science, health informatics, and public health. Other popular majors include engineering, biological sciences, psychology, and communication.
Education and computer science also rank among the most common majors for undergraduates. Prospective students can reach out to online schools to learn more about their most popular majors and their admission requirements.
How should I choose an online degree program?
Prospective applicants considering online programs should weigh several factors when choosing a college. Many students rank cost as the most important deciding factor. Look for programs that offer tuition discounts for fully online students or in-state tuition for out-of-state distance learners.
Also research the program's accreditation status, retention rate, and graduation rate. Reputable schools provide this information to prospective students. Finally, look at the program's course options, graduation requirements, and career placements. Programs with a strong track record in these areas help students reach their educational and professional goals.
Are the most popular online programs also the highest quality?
Popularity and quality often match in online programs. The highest quality programs tend to prioritize the student experience and help graduates reach their goals. However, students researching popular online programs should also look into program quality.
Check for accreditation when evaluating popular programs. Accredited schools meet high standards for academic quality. Next, research the program's reputation and find out where graduates work. For nursing programs, determine if it reports high passing scores on the NCLEX-RN. Finally, reach out to current or former students to ask about their experiences.
What jobs can I get with an online bachelor's in nursing?
An online bachelor's in nursing from an accredited nursing school meets the same high standards as in-person accredited programs. Online nursing programs help students pass the NCLEX-RN exam and apply for their RN licenses, allowing them to pursue nursing jobs.
Some BSN programs also work with hospitals and other healthcare organizations to place nursing students in clinical practicums. The best online nursing programs also provide career placement support. These services, along with tips on finding a job, help nursing majors find jobs in diverse specialties.
Image Source: Solskin, Getty Images
BestColleges.com is an advertising-supported site. Featured or trusted partner programs and all school search, finder, or match results are for schools that compensate us. This compensation does not influence our school rankings, resource guides, or other editorially-independent information published on this site.
Compare your school options.
View the most relevant school for your interests and compare them by tuition, programs, acceptance rate, and other factors important to find your college home.