How to Become a Nurse in Pennsylvania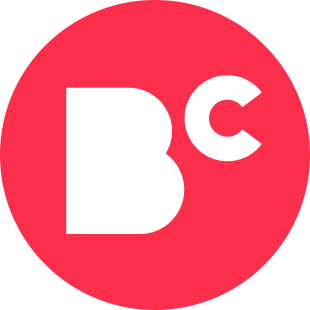 By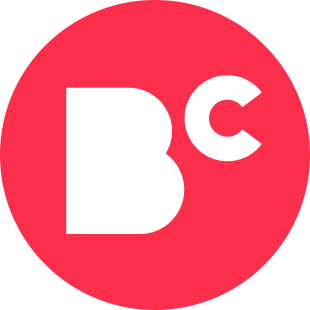 Staff Writers
Writer
The staff writers for BestColleges collaborate to deliver unique, student-driven content on topics such as career development, college life, and college planning....
Updated on June 27, 2023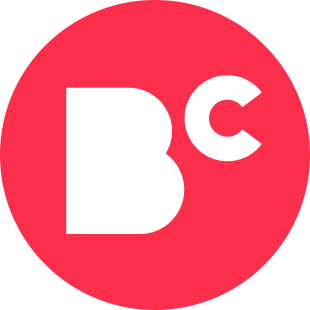 By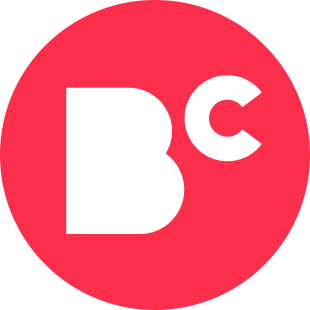 Staff Writers
Writer
The staff writers for BestColleges collaborate to deliver unique, student-driven content on topics such as career development, college life, and college planning....
www.bestcolleges.com is an advertising-supported site. Featured or trusted partner programs and all school search, finder, or match results are for schools that compensate us. This compensation does not influence our school rankings, resource guides, or other editorially-independent information published on this site.
Turn Your Dreams Into Reality
Take our quiz and we'll do the homework for you! Compare your school matches and apply to your top choice today.
Nursing is an ideal occupation for individuals who want to help people lead long, healthy lives. Nurses fill a crucial role in the healthcare field; they work independently and alongside physicians to make sure patients receive proper care. Nurses treat patients in settings including hospitals, long-term care facilities, schools, and community clinics. Nursing roles often come with high salaries and responsibilities, without requiring candidates to attend medical school.
How to Become a Nurse
Registered nurses (RNs) typically need a bachelor's degree in nursing and state certification. Licensed vocational nurses (LVNs) and licensed practical nurses (LPNs) can practice with an associate degree and a license. Advanced practice registered nurses (APRNs), such as nurse practitioners and nurse anesthetists, need a graduate degree to earn licensure and practice.
Students interested in the field should consider pursuing their degree in nursing in Pennsylvania, since the field is experiencing significant growth in the state. The Bureau of Labor Statistics (BLS) projects job opportunities for nurses in Pennsylvania to increase 13% between 2016 and 2026, which translates to about 19,000 new positions. For the same period, the BLS projects a 9.2% increase in positions for LPNs and LVNs in the state.
Career Outlook for Nurses in Pennsylvania
Government statistics point to a positive career outlook for nurses in Pennsylvania. The BLS projects a long-term growth of more than 30% for Pennsylvania's nurse practitioners, which is well above the 5.5% growth the BLS projects for all occupations in the state. The table below includes employment and salary figures for nurses in Pennsylvania and across the United States. The following sections explore how occupation and location affect salary expectations for nurses in Pennsylvania.
| | Employment | Annual Median Wage |
| --- | --- | --- |
| Pennsylvania | 143,130 | $69,820 |
| United States | 2,955,200 | $70,000 |
Source: BLS
Salaries for Nurses in Pennsylvania
Overall, Pennsylvania's nurses earn salaries that roughly match the national median salaries for the profession. As the table above illustrates, registered nurses in Pennsylvania earn about the same annual pay as nurses across the country. However, nursing salaries vary by region. For example, nurses in East Stroudsburg earn average salaries of about $1,330 more than the national average for nurses. Nurses working in the Chambersburg-Waynesboro metropolitan area earn even more. The table below includes the average nursing salaries in the highest-paying metropolitan areas in Pennsylvania.
Top-Paying Metropolitan Areas for Nurses in Pennsylvania

| Area Name | Employment | Annual Mean Wage |
| --- | --- | --- |
| Allentown-Bethlehem-Easton, PA-NJ | 9,380 | $67,910 |
| Altoona, PA | 1,610 | $63,390 |
| Bloomsburg-Berwick, PA | 3,090 | $58,780 |
| Chambersburg-Waynesboro, PA | 1,220 | $74,540 |
| East Stroudsburg, PA | 1,080 | $71,330 |
| Erie, PA | 2,860 | $58,880 |
| Gettysburg, PA | 350 | $67,020 |
| Harrisburg-Carlisle, PA | 7,980 | $70,620 |
| Johnstown, PA | N/A | $57,690 |
| Lancaster, PA | 4,390 | $63,430 |
Source: BLS
Popular Online Bachelor's in Nursing
Learn about start dates, transferring credits, availability of financial aid, and more by contacting the universities below.
Specialties for Nurses in Pennsylvania
Nursing students should consider their career goals when choosing a specialization. Many nursing programs, especially graduate programs, allow learners to concentrate in a specific area of nursing to prepare for a particular role. A nurse's specialty impacts their salary and responsibilities.
Students interested in nursing in Pennsylvania may consider becoming an APRN, such as a nurse anesthetist, nurse midwife, or nurse practitioner. These highly skilled nurses typically earn six-figure salaries, and nurse anesthetists in Pennsylvania earn nearly $163,000 per year, according to the BLS. In addition, the BLS projects steep job growth among advanced nursing professions. Nurses must earn a graduate degree and license to become an APRN.
Nursing students should also consider their ideal professional environment. Nurses can work in settings including emergency rooms, neonatal care units, and psychiatric wards. The following section describes the duties and salaries for different types of nurses in Pennsylvania.
This specialty prepares students to work as nurse practitioners, serving in both primary and specialty care settings. Students learn advanced skills and concepts related to healthcare policy, pharmacology, administration, and management.
Average Salary in Philadelphia: $97,902
Nurse anesthetists administer anesthesia before, during, and after diagnostic, surgical, and obstetric procedures. Students in this specialty learn about topics including anatomy, pharmacology, and patient assessment. Students often shadow licensed nurse anesthetists during an internship component.
Average Salary in Philadelphia: $150,029
Students specializing in emergency room nursing learn to care for hospitalized patients in high-pressure situations. They typically learn about blood transfusions, wound care, and patient assessment.
Average Salary in Philadelphia: $85,496
Aspiring neonatal nurses learn to care for infants with a variety of health conditions. Neonatal nurses work in neonatal intensive care units, treating premature or otherwise at-risk infants, such as those with critical illnesses, birth defects, or life-threatening injuries.
Average Salary in Philadelphia: $71,000
Psychiatric nursing students develop the skills necessary to treat patients with mental health problems, substance abuse issues, and behavioral disorders. Psychiatric nurses commonly work in hospitals, mental health facilities, and private practices.
Average Salary in Philadelphia: $82,997
Graduate students in this specialization learn about reproductive health and newborn care. Nurse midwives often work in hospitals and public health facilities.
Average Salary in Philadelphia: $100,761
How to Become a Nurse in Pennsylvania
Earn a Degree

Aspiring nurses must decide whether to pursue an associate degree in nursing (ADN) or bachelor of science in nursing (BSN) in Pennsylvania. An associate degree or certificate qualifies graduates to work as an LVN/LPN in Pennsylvania. Graduates of associate and bachelor's programs can become LPNs or RNs. However, many employers prefer nurses with bachelor's degrees.

The main difference between ADN and BSN programs lies in the breadth of topics they cover. Both degrees teach students fundamental healthcare skills and include clinical components that deliver hands-on experience in a healthcare facility. Unlike ADN programs, however, BSN programs also cover topics including leadership, management, community health, and science.

For more advanced nursing jobs in Pennsylvania, candidates need a master of science in nursing (MSN) or doctor of nursing practice (DNP). These graduate programs prepare licensed RNs to pursue nurse practitioner roles and other advanced positions.

Regardless of the type of program, all students should attend accredited programs. Accreditation demonstrates that the nursing program adequately prepares students for work in the field. Additionally, a degree from an accredited program is a requirement for licensure.

Obtain a Nursing License

To become an RN in Pennsylvania, students must first graduate from an approved RN education program. Pennsylvania's nursing programs automatically send education verification to the State Board of Nursing. Students must also submit an application and a nonrefundable application fee of $35. Since nurses are considered mandatory reporters under Pennsylvania's Child Protective Services Law, all nursing candidates must complete three hours of child abuse recognition training from a provider approved by the Department of Human Services.

No more than 90 days before submitting their application, candidates must obtain their official criminal record from each state in which they worked, lived, or studied. Applicants can request their record from the state police or another state agency. Finally, nursing candidates must pass the NCLEX-RN exam. They must take the exam for the first time within one year after graduation and may retake the exam as many times as necessary. The NCLEX-RN costs $200.

Candidates for nurse practitioner certification must submit an application, a $100 fee, a criminal history check, and proof of education. They must also pass a board-recognized speciality examination from an organization such as the American Academy of Nurse Practitioners or the Pediatric Nursing Certification Board.

Maintain and Renew Certification

RNs in Pennsylvania must renew their license every two years. The State Board of Nursing sends a renewal notice before the expiration date of the nurse's current license. RNs must complete 30 hours of approved continuing education during the two years prior to renewal. Acceptable continuing education relates to nursing or patient care. RNs must also log two hours of continuing education in child abuse reporting and recognition.
Resources for Nurses in Pennsylvania
Top RN-to-BSN Programs in Pennsylvania
Students planning to pursue an ADN, BSN, or MSN in Pennsylvania should thoroughly research program options. Online, on-campus, and accelerated programs all come along with pros and cons. The ranking below, based on information from the Pennsylvania State Board of Nursing, can help you compare programs and begin your search.
Carlow University, a private liberal arts college in Pittsburgh, offers programs delivered in small classes and rooted in the school's Catholic identity. The school awards 30 credits for registered nurse licensure, and up to 88 credits transfer into a nursing degree in Pennsylvania that features a fully online, 120-credit RN-to-BSN. These students typically complete the degree in as few as 11 months. RNs must complete a minimum of 32 credits at Carlow. The curriculum includes community health nursing, nursing leadership and management, and health promotion and disease prevention.

A capstone synthesizes nurses' learning and focuses on evidence-based practice. This unique RN-to-BSN allows RNs to take up to 12 graduate credits that they can apply to a master of science in nursing. With this option, nurses receive a head start on graduate school while paying an undergraduate, per-credit tuition rate. Admission requires unrestricted RN licensure in a U.S. state.

Gannon University, a Catholic diocesan college, enrolls about 4,300 learners on a campus centrally located in downtown Erie. Registered nurses can take part in one of the first RN-to-BSN programs in the state, where learners complete the 128-credit degree in an average of seven semesters. This nursing program in Pennsylvania observes management and leadership in nursing, promotes healthy communities, and helps in the transition to professional nursing roles.

The school accepts transferable credits, including 32 credits in nursing courses. The RN-to-BSN offers a portfolio option in which RNs also earn credit for nursing experience. Faculty members use seven- or 14-week courses to deliver the program in the fall, spring, and summer. The school offers a reduced per-credit tuition rate to increase access to the RN-to-BSN. Admission requires a nursing diploma or associate degree, a minimum 2.7 GPA, and current RN licensure in the United States. Gannon University does not offer this program in every state.

Pennsylvania State University

Location

University Park, PA

Pennsylvania State University ranks among the top 1% of colleges in the world. The school offers programs on 24 campuses and oversees a robust virtual college known as World Campus. For registered nurses, Penn State offers an RN-to-BSN on any campus and online through World Campus. RNs with a nursing diploma or associate degree enroll in the program on a full-time or part-time basis. The bachelor of science in nursing degree's 120 credits include general education and elective courses, as well.

The nursing curriculum explores pathophysiology, nursing informatics, mental health nursing, and nursing care for various populations and different settings. The program requires clinical experiences that learners complete in their communities and offers several degrees for BSN nurses seeking advanced credentials. Penn State notes a positive outlook for nurses in Pennsylvania in advanced careers such as clinical leader and nurse manager. Admission requires RN licensure in a U.S. state.

Bloomsburg University of Pennsylvania

Bloomsburg University of Pennsylvania is one of 14 public colleges in the Pennsylvania state system. The school grants registered nurses 63 credits for an associate degree in nursing and evaluates those with a nursing diploma on a case-by-case basis, as the school's nursing program accommodates nontraditional learners with a fully online, 120-credit RN-to-BSN. The nursing curriculum taken at Bloomsburg University explores transcultural health, family nursing, nursing care of older adults, and role development for the professional nurse.

The RN-to-BSN requires clinical sequences covering public health nursing, leadership, and management. The school maintains articulation agreements with several two-year institutions, guaranteeing admission and the transfer of credits. These include Bucks County Community College and Lehigh Carbon Community College. Admission to the nursing program in Pennsylvania requires a minimum 2.5 GPA on transferable credits and current RN licensure in Pennsylvania. The program does not enroll residents in other states.

Immaculata University celebrates a long history of Catholic liberal arts education. For registered nurses, the school offers an accelerated RN-to-BSN that prepares them for leadership roles in healthcare. The program requires 126 credits and offers learners a fully online or on-campus option. Other program distinctions include a cohort learning model, up to 72 transferable credits, and tuition discounts available for some cohorts.

The curriculum dedicates 50 credits to the major, with subjects such as holistic health assessment, professional and holistic nursing, and leadership and nursing. During a capstone in public health nursing, RNs examine the health challenges that face vulnerable populations. As one of the largest RN-to-BSN programs in the state, its capstone prepares nurses who can promote community and public health. RNs generally take two years to complete this BSN in Pennsylvania while employed full time. Admission requires RN licensure and official transcripts from a nursing diploma or associate degree program.

Founded in 1849, Waynesburg University offers more than 70 majors on the school's main campus located near Pittsburgh. With the goal of allowing registered nurses to finish on their own terms, the school also offers an RN-to-BSN program. The 124-credit bachelor of science in nursing offers a fully online or on-campus curriculum that learners complete in as few as 12-16 months of full-time study. RNs earn 85 credits for their associate degree or diploma in nursing and RN license.

The 33-39 credit major features computer applications in nursing, physical assessment, and clinical reasoning. The program's eight-week courses facilitate accelerated learning. Students may also complete the course on a part-time schedule. RNs with a bachelor's degree complete 27-33 credits in an accelerated BSN option also delivered on campus or online. Admission to this nursing degree in Pennsylvania requires a minimum 2.5 GPA and unrestricted RN licensure in a U.S. state.

Mansfield University of Pennsylvania

Mansfield University of Pennsylvania offers a close-knit learning community. The school features a 120-credit bachelor of science in nursing that gives learners access to the resources of a well-ranked public college and real-world experience provided by Guthrie Robert Packer Hospital. Learners who do not hold registered nurse licensure spend the first two years of the program completing general education and nursing courses. During the rest of the program, learners complete intensive classroom and clinical coursework at the hospital. They also learn in other settings such as nursing homes, schools, and outpatient clinics.

In addition to leadership and management in nursing, the major includes an exploration of nursing case studies, community health nursing, and healthcare ethics. The school notes a 94% pass rate on the NCLEX exam and an excellent career outlook for nurses in Pennsylvania; 90% of nursing graduates find employment in a related professional practice within six months of graduation. The school recently revamped tuition and housing fees to make learning more affordable. Admission for transfer students majoring in nursing requires a minimum 2.7 GPA.

Marywood University enrolls about 3,000 students on a scenic 115-acre campus in Scranton. The Catholic college offers an on-campus, 120-credit bachelor of science in nursing for learners beginning to pursue a nursing career; for those with registered nurse credentials, it offers an RN-to-BSN bridge program. The four-year BSN requires coursework in the liberal arts and sciences and nursing. The RN-to-BSN includes some general education in subjects such as philosophy and psychology. The nursing major delves into topics such as health assessment, nursing research, and community nursing care. RNs receive advanced standing for some nursing courses.

With as few as 15 credits, learners add a Spanish minor to the BSN to gain a competitive edge in the job market. The school's two associations for nursing students, Sigma Theta Tau International and Student Nurses Association of Marywood, provide learners with specialized extracurricular activities. Admission to this BSN in Pennsylvania requires competitive SAT or ACT scores for first-year students; RNs must possess a minimum 3.0 QPA and an unencumbered license.

Robert Morris University

Location

Moon Township, PA

Robert Morris University, a private college in suburban Pittsburgh, offers registered nurses 80 undergraduate degrees -- including a fully online RN-to-BSN bridge program. The 120-credit bachelor of science in nursing prepares learners for careers such as forensic nurse, clinical researcher, and legal nurse consultant. The curriculum features informatics, evidence-based practice, health promotion, and cultural sensitivity.

BSN students engage in clinical experiences in community and hospital settings. The school's RISE center, which maintains accreditation from the Society for Simulation in Healthcare, provides learners with advanced simulation technology that many schools do not offer. Students leave the program with strong technical and critical thinking skills, as well as sound clinical judgment. RMU nursing graduates may opt to pursue a fully online master of science in nursing at the college in one of a variety of specialties. The nursing school notes a great career outlook for nurses in Pennsylvania, including RMU graduates. Admission requires a minimum 2.5 GPA and an unencumbered RN license.

Cedar Crest, a PA women's college, educates the next generation of leaders on the school's park-like campus in Allentown. Registered nurses who enroll in the school's online RN-to-BSN earn academic credit for prior college courses and 36 credits for completing the professional nursing seminar. The major observes health promotion, health assessment, concepts in professional nursing, and essentials of nursing research. An elective covers nursing in the global community as nurses experience the socio-economic and cultural dimensions of healthcare in a chosen country.

In keeping with the school's emphasis on leadership, nurses use capstone projects to examine managerial and leadership roles for healthcare delivery in diverse settings. Admission to this nursing program in Pennsylvania requires an RN license and a minimum 2.5 GPA. Applicants must also meet one of two requirements: graduation from nursing school or completion of 1,000 hours within three years of application.