Best Online Associate in Theology Programs
We've ranked the top online associate in theology programs. Use this resource to compare schools by cost and convenience, and learn more about how you can pursue your associate degree.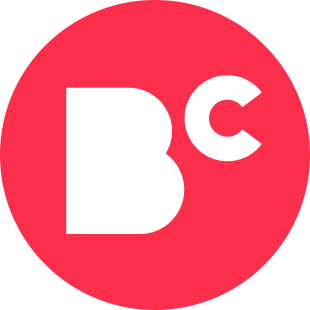 By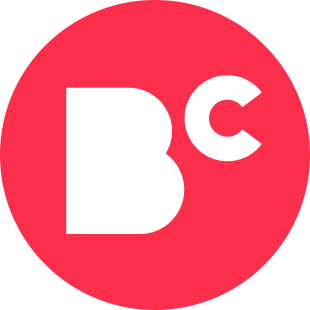 Staff Writers
Writer
The staff writers for BestColleges collaborate to deliver unique, student-driven content on topics such as career development, college life, and college planning....
Updated on July 22, 2022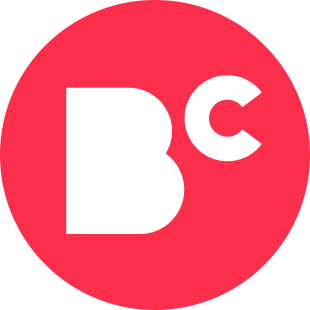 By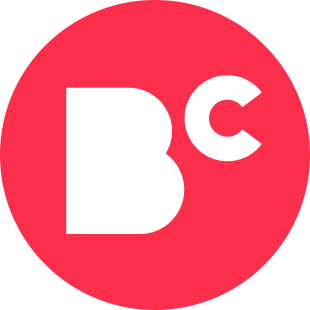 Staff Writers
Writer
The staff writers for BestColleges collaborate to deliver unique, student-driven content on topics such as career development, college life, and college planning....
www.bestcolleges.com is an advertising-supported site. Featured or trusted partner programs and all school search, finder, or match results are for schools that compensate us. This compensation does not influence our school rankings, resource guides, or other editorially-independent information published on this site.
Turn Your Dreams Into Reality
Take our quiz and we'll do the homework for you! Compare your school matches and apply to your top choice today.
Theology is a broad field that examines the foundations, tenets, and practice of religious beliefs. Students study historical religious texts, scientific evidence of divine existence, and testimonials of spiritual experiences. Theology provides students with the academic background to advocate and preach for a particular religious tradition or to challenge them. Theology can also be a way to examine religious beliefs without reference to any formal religious tradition. If you enjoy debating religious topics and find yourself curious about the nature of divine and spiritual phenomena, an associate degree in theology may be right for you.
What are the Best Associate in Theology Programs? Here are our top 4:
Related Programs That Might Interest You
Learn about start dates, transferring credits, availability of financial aid, and more by contacting the universities below.
Best Accredited Online Associate in Theology Programs
Best Online Associate in Theology Programs
What Can I Do With an Associate in Theology Degree?
CAREER PATHS
A theology degree can be applied to a variety of different career paths that do not directly relate to religious practices. As a discipline in the liberal arts and humanities, theology fosters critical thinking, communication, research, and writing skills. Graduates with an online associate degree in theology are prepared for careers as teachers, journalists, lawyers, program directors, and more. Theology degrees online are useful for students who wish to enter a profession related to religious and spiritual activities or education. Here is a list of possible occupations for individuals with a degree in theology:
Clergy are religious leaders who usually preside over religious rituals or oversee religious activities and education. The various roles and names for clergy members vary depending on the specific religious tradition and denomination. Christian religious leaders include pastors, ministers, priests, and bishops. Jewish religious leaders are called rabbi. Clergy members are typically ordained by a specific religious institution, like a Church or Mosque, and work with that institution to teach religious doctrines and practices.
Median Annual Salary: $49,450

Projected Growth Rate: N/A
High school teachers are responsible for educating students and preparing them for college or the job market. They create lesson plans according to the school district's curriculum and objectives, give lectures, and facilitate preparations for standardized tests. High school teachers must have a bachelor's degree and be licensed by the state to teach certain subjects. An associate degree in theology could be beneficial for those who wish to teach at a religious private school.
Median Annual Salary: $58,030

Projected Growth Rate: 6%
Social and Community Service Managers
Social and community service managers oversee the day-to-day operations of community service organizations, nonprofit organizations, social service companies, and government agencies. They manage volunteers and paid service workers who provide social service programs. This position typically requires a bachelor's degree and some work experience.
Median Annual Salary: $64,680

Projected Growth Rate: 10%
Social workers dedicate their lives to helping individuals, families, and communities with everyday problems. Social workers work in a variety of settings, including hospitals, adoption clinics, non-profit organizations, social service organizations, and mental health institutions. They are often required to have a bachelor's degree in social work. Clinical social workers must also have a master's degree and be licensed by the state in which they work.
Median Annual Salary: $46,890

Projected Growth Rate: 12%
Theology Professor/Theologian
A theologian is a specialist who teaches theology courses and gives lectures. Many theologians are also university professors who conduct research regarding the nature of the divine, publish academic papers, and teach college level courses. Theology professors are required to have a PhD in theology or a similar field.
Median Annual Salary: $75,430

Projected Growth Rate: 13%
EDUCATIONAL PATHS
After obtaining an associate degree in theology, you may want to consider transferring into a bachelor's program. An undergraduate program gives students the opportunity to focus their education, like on Biblical texts. Some professions require a higher degree. Teaching theology or a similar discipline at the college level requires at least a master's degree. If this is something you're interested in, then getting a bachelor's degree is the next step.
Religious Studies: Religious studies is devoted to investigating and comparing religious beliefs, traditions, history, and institutions. It combines perspectives from a variety of different disciplines such as anthropology, sociology, history, and philosophy to examine religious behavior objectively and contextually, without being partial to any religious tradition.
Social Work: Social work programs combine social science research and methodology in order to develop programs that help solve social problems. Many social work programs include coursework in other departments like sociology, psychology, economics, and law. Social work encompasses philanthropic efforts without any religious affiliation.
Philosophy: Philosophy is the investigation of intellectual and social questions concerning existence, reason, knowledge, language, body, and mind. It emphasizes and fosters skills such as critical thinking, rational argument development, and persuasive writing. Coursework may cover topics such as the texts of ancient and contemporary philosophers, logical argument and persuasion, and philosophical paradigms. Philosophers are often university professors, but students with an undergraduate degree in philosophy can be found in various professions, such as law, journalism, and politics.
Theology: Theology bachelor's programs offer individuals with an associate degree in theology a chance to gain further expertise in the subject. This commonly leads to a teaching career.
ASSOCIATE IN THEOLOGY SALARY
Many specialists in theology may choose to pursue further education and teach at the postsecondary level. The top paying states for postsecondary theology and religion professors are mostly located in the Northeast, with a few exceptions. So if you want to become a theologian, keep an eye out for employment opportunities in the following states:
Top 5 paying states for postsecondary philosophy and religion teachers
| State | Median Annual Salary |
| --- | --- |
| Rhode Island | $100,070 |
| California | $95,490 |
| Massachusetts | $94,380 |
| New Hampshire | $93,160 |
| Utah | $86,110 |
Source: Payscale
PROFESSIONAL ORGANIZATIONS
Professional theology organizations are dedicated to promoting engagement in theology and other related fields. Through professional organizations, students meet other professionals in the discipline, participate in theology conferences, receive notifications about theology-related job openings, and discover publication opportunities in theology journals. Conferences hosted by professional organizations are a great outlet to present theological research and learn about pedagogy practices.
Financing Your Online Associate in Theology Program
Many students pursuing an online associate degree in theology are eligible for financial aid. Check with your school to verify if they offer any financial aid programs or scholarships to students in your field. Some schools offer theology specific, merit- or need-based fellowships. Every student should fill out the Free Application for Federal Student Aid. This allows you to see how much federal aid you're eligible to receive.
Approximately two-thirds of today's college students rely on loans to fund their education, but there are plenty of overlooked financing options you can use to reduce your overall student debt.
Completing the Free Application for Federal Student Aid (FAFSA) is a crucial first step for any student with financial needs. Our FAFSA guide features a step-by-step rundown on the process and answers to several frequently asked questions.
Financial aid for online learning is equivalent to what you'll find for campus-based learning, but that hasn't always been the case. Learn about the changes that have taken place, as well as the different funding opportunities available to online students.
Online college programs can be a flexible, affordable option for single parents who are interested in earning a degree and securing their family's financial future. We've compiled a list of scholarships, grants, and other financial aid options geared toward single moms and dads.
Millions of dollars in free money is available to U.S. military personnel, but much of it goes unused. Learn more about grants, scholarships, and other financial aid opportunities available to veterans, active-duty service members, and reservists.