Best Community Colleges in Virginia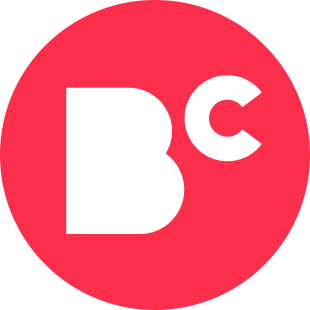 By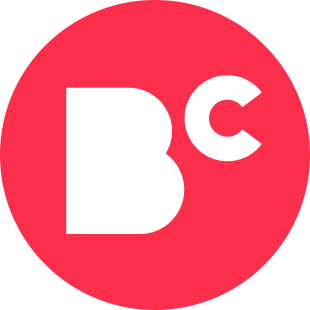 Staff Writers
Writer
The staff writers for BestColleges collaborate to deliver unique, student-driven content on topics such as career development, college life, and college planning....
Updated on June 28, 2023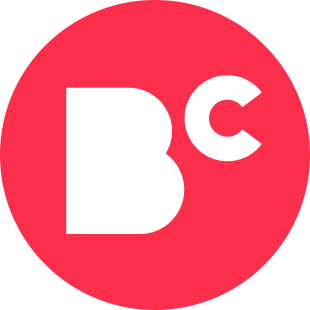 By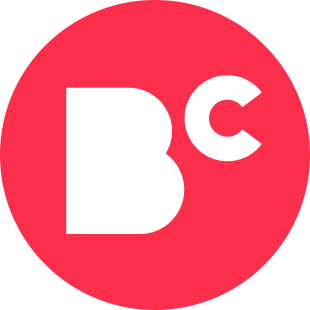 Staff Writers
Writer
The staff writers for BestColleges collaborate to deliver unique, student-driven content on topics such as career development, college life, and college planning....
www.bestcolleges.com is an advertising-supported site. Featured or trusted partner programs and all school search, finder, or match results are for schools that compensate us. This compensation does not influence our school rankings, resource guides, or other editorially-independent information published on this site.
Turn Your Dreams Into Reality
Take our quiz and we'll do the homework for you! Compare your school matches and apply to your top choice today.
Virginia's in-person and online community colleges can offer students a quicker and more flexible route toward entering the job market or continuing their education. The schools offer two-year associate degree programs, dual enrollment, transfer programs, and college credit pathways.
Virginia has 23 community colleges on 40 different campuses across the state. The community college system in Virginia awarded 31,193 degrees, diplomas, and certificates in 2020. Forty-six percent of all Virginia undergraduates were enrolled in one of the state's community colleges.
The state's community college system has also partnered with organizations like College Anywhere VA and FastForward to provide prospective students with financial aid, grants and scholarships.
Why Study in Virginia?
Educational Opportunities
Along with the two-year associate degrees offered by the community colleges in Virginia, high school students can sign up for dual enrollment programs. They can take college coursework and earn credits toward their intended degree program.
On top of that, Virginia's community colleges also offer transfer programs that can help students transition easily to four-year colleges and universities. The state also provides short-term in-person and online training programs through the FastForward platform.
Economy
Virginia's economy ranks 13th among states as of 2021, according to U.S. News and World Report. The most in-demand industries in Virginia include service, healthcare, technology, agriculture, forestry and fishing, manufacturing, and transportation.
Different industries have a big presence in different parts of the state: Farming and tobacco-growing in Virginia's rural areas. Shipbuilding along the southern shore. Seafood harvesting, apple-growing, and wineries on the Atlantic coast and in the countryside.
Cost of Living
Virginia has a score of 103.7 on the cost of living index, which puts the state above the U.S. average score of 100. In Virginia, housing costs and gas prices are also above the national average. However, almost all other living expenses across the state are relatively affordable.
Healthcare costs in Virginia are below the national average. The cost of health insurance has decreased 4% since 2020.
Other expenses in Virginia that are below the national average include food costs and groceries, utility costs, the sales tax rate, and property taxes.
Cultural and Community Offerings
Whether you're a tourist or a resident, there are plenty of things to do in the state. Virginia offers a diverse range of activities.
You can visit the state's cultural and heritage museums, such as the National Museum of the Marine Corps, the Taubman Museum of Art, the Virginia Museum of Natural History, and the Birthplace of Country Music Museum.
Places where you can go to explore the great outdoors include the Appalachian Trail, Shenandoah National Park, Mount Rogers National Recreation Area, Blue Ridge Parkway, and the George Washington and Jefferson National Forests.
Climate
With its humid and subtropical climate, Virginia is often characterized as "not too hot and not too cold."
You can enjoy four distinct seasons in Virginia. August tends to be humid, as the summers can be "pleasantly hot." If you want to escape the hot and humid summer temperatures, you can always visit the mountains. There, the temperatures are about 10 degrees cooler on average.
The month of January is typically described as cold and dry. In the winter, the state can get some snow, with the heaviest amounts found in the mountains. Expect moderate rainfall throughout the year.
Top Degree Programs in Virginia
Related Programs That May Interest You
Learn about start dates, transferring credits, availability of financial aid, and more by contacting the universities below.
Virginia Employment Outlook
Virginia's unemployment rate fell to 3.6% in October 2021. The state's labor force increased by 5,918 to 4,256,634, according to the Virginia Employment Commission.
Just like every state in the country, Virginia's economy is still in the process of recovering from the effects of the COVID-19 pandemic.
The industry that enjoyed the highest job growth in Virginia was leisure and hospitality. It was followed by the government and then trade and transportation as the fields with the biggest job gains.
5 Virginia Jobs in Demand
Nursing Assistants
Among occupations that require an associate degree or a postsecondary non-degree award, nursing assistant roles are projected to be the most in-demand jobs in Virginia. The Virginia Employment Commission projects the field will grow by 9,644 jobs through 2024.
Median Annual Salary in Virginia: $24,900
---
Licensed Practical and Licensed Vocational Nurses
Students pursuing entry-level jobs as licensed practical and licensed vocational nurses can enroll in a two-year associate degree program offered at most Virginia community colleges. The field is projected to grow by 4,546 new jobs in the state through 2024.
Median Annual Salary in Virginia: $40,800
---
Medical Assistants
Healthcare jobs are projected to be in great demand in the coming years. Students looking to enter this field may want to consider studying to be medical assistants. They can get a postsecondary education at a Virginia community college to pursue this career. This field is projected to grow by 3,434 new jobs in the state through 2024.
Median Annual Salary in Virginia: $31,000
---
Teacher Assistants
Becoming an elementary or secondary school teacher requires a four-year bachelor's degree. However, those who still want to work in education may consider a path as a teacher assistant. They can start by earning an associate degree at a community college in Virginia. In the state, the field for teacher assistants is projected to increase by 3,398 jobs through 2024.
Median Annual Salary in Virginia: $25,200
---
Computer User Support Specialists
As technology and computer use continues to grow, these professionals will be needed to analyze, troubleshoot, and maintain computer systems. For many, training can be done through an associate degree program. The projected growth for computer user support specialists is 3,339 new jobs in the state through 2024.
Median Annual Salary in Virginia: $53,500
---
Popular Career Paths in Virginia
Best Accredited Community Colleges in Virginia
Rankings compiled by the BestColleges Ranking Team
Is your school on this list? Get the BestColleges ranking seal.
How We Rank Schools
At BestColleges, we believe a college education is one of the most important investments you can make. We want to help you navigate the college selection process by offering transparent, inclusive, and relevant school rankings.
Our rankings are grounded in a few guiding principles and use the latest statistical data available from trusted sources. Read our ranking methodology. We hope our approach helps you find the school that is best for you.
Best Community Colleges in Virginia
Frequently Asked Questions About Community Colleges in Virginia
Are community colleges worth it?
By providing students with a quicker and more affordable path to the workforce or to continued education, enrolling at a community college is worth it.
The best community colleges in Virginia offer associate degree programs that students can finish within 24 months. This can allow them to pursue many entry-level jobs.
On top of that, prospective students can also enroll in courses where credits can be transferred to four-year universities. This can be a less expensive route toward completing a bachelor's degree program.
Does Virginia have good community colleges?
Virginia has a lineup of excellent community colleges. In 2020, 948 employers and businesses were served through workforce programs at community colleges in Virginia. This shows the trust that companies have in the abilities of students from community colleges in Virginia.
Fifty-five percent of students attending Virginia community colleges take at least one course through distance learning technologies. Furthermore, 43% of bachelor degree recipients in Virginia have some community college experience.
And a total of 44,926 high school students earned college credit through dual enrollment at one of the state's community colleges.
How much does it cost to go to community college in Virginia?
Enrolling at a community college in Virginia costs an average of $4,620 per year for in-state students. This compares to the $13,699 annual average tuition fee at four-year public universities.
Along with less expensive associate degree programs, community colleges in Virginia also partner up with programs such as FastForward, College Anywhere VA, and G3 that can provide students with affordable online classes and short-term skills training.
Virginia's community colleges also offer financial assistance programs that include grants and scholarships, paid employment for working students, and student loans.
What is the cheapest community college in Virginia?
Founded in 1967, the Southwest Virginia Community College (SWCC) is among the most affordable in the state. Tuition is around $157 rate per credit for Virginia residents and around $354 for out-of-state residents.
SWCC offers more than 80 programs in high-demand areas, such as administration of justice and human services, business, education, engineering and information technology, industry and manufacturing, and science and health technologies.
SWCC enrolls around 3,100 students on an annual basis. SWCC is accredited by the Southern Association of Colleges and Schools Commission on Colleges.
Is Virginia a good place to live and study?
With a relatively low cost of living and an encouraging economic outlook, Virginia is certainly a good place to live and study. The state also has many cultural and community offerings, a subtropical climate, and outdoor activities to enjoy during all four seasons.
Virginia's 23 community colleges in 40 different campuses give prospective students plenty of educational options across the state. Virginia has also partnered up with numerous programs that offer more convenient education access, along with financial assistance.
College Anywhere VA is an initiative that helps deliver online classes to every community college in Virginia, and FastForward offers short-term training courses that allow Virginians to pursue jobs they want.
Featured Image: Sky Noir Photography by Bill Dickinson / Moment / Getty Images