The Student's Guide to Choosing a Major
If you're confused about how to choose a college major and feel like picking a major is causing a lot of stress, this guide can help.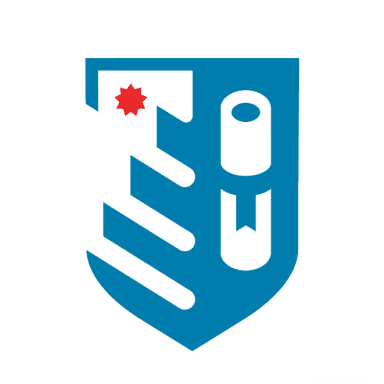 by
Staff Writers
Published on October 5, 2021 · Updated on March 8, 2022
Reviewed by
Sarah Holliday, MS
Our Review Network
BestColleges is committed to delivering content that is objective and accurate. We have built a network of industry professionals across healthcare and education to review our content and ensure we are providing the best information to our readers.
With their first-hand industry experience, our reviewers provide an extra step in our editing process. These experts:
Suggest changes to inaccurate or misleading information.
Provide specific, corrective feedback.
Identify critical information that writers may have missed.
Our growing Review Network currently consists of professionals in fields like business, nursing, social work, and other subject-specific industries; professionals in higher education areas such as college counseling and financial aid; and anti-bias reviewers.
Reviewers typically work full time in their industry profession and review content for BestColleges as a side project. Our reviewers are members of the Red Ventures Education Freelance Review Network and are paid for their contributions.
BestColleges.com is an advertising-supported site. Featured or trusted partner programs and all school search, finder, or match results are for schools that compensate us. This compensation does not influence our school rankings, resource guides, or other editorially-independent information published on this site.
Ready to start your journey?
---
Knowing what you're interested in and what you're good at can help you choose a major.
Talking with your academic advisor could help you learn about new degree options.
Many colleges let you create your own major so you can focus on a specific topic.
---
Choosing a major can be tricky, especially if you have multiple interests or don't know what kind of career you want to pursue. According to a 2020 BestColleges study, 3 in 5 college graduates would change their majors if they could go back.
There are many factors you should consider before committing to a major, including the program cost, salary expectations, and employment rates in that field. In addition, you should think about your personality, personal and professional goals, and interests.
Including these variables in your decision process can help ensure you choose a major that resonates with your personal mission, values, and passions.
2. What Are You Interested In?
Studies have found that students tend to perform better in school when they can focus on their interests. Unfortunately, it's not always easy for a student to identify their interests.
To get help with this, consider taking a personality quiz. For example, the Myers-Briggs Type Indicator questionnaire can help you determine subjects that closely align with your personality and interests.
This popular assessment uses your habits and attitudes to generate one of 16 personality types, written as a combination of four letters. Examples include ISFJ (introverted, sensing, feeling, and judging) and ENTP (extroverted, intuitive, thinking, and perceiving).
You can also explore potential areas of study and career paths by joining student clubs, volunteering, working a part-time job on campus, managing a side hustle, or completing internships.
4. What Are the Highest-Paying Fields?
When considering which major to pursue, determine how important salary and salary potential weigh into your decision-making process. If you're motivated by high earnings, pursuing a degree in a STEM-related field may appeal to you.
That said, some students care more about the importance of their work than the salary offered; they don't want a job just for the money. Non-STEM degrees that students are often passionate about relate to human services, education, and visual/performing arts.
The Bureau of Labor Statistics provides a regularly updated list of positions offering the highest wages. Psychiatrists rank high on this list, as do oral and maxillofacial surgeons, obstetricians and gynecologists, and general internal medicine physicians.
If you want a job outside of medicine and healthcare, other positions with high salaries include chief executive, airline pilot, computer and information systems manager, architectural and engineering manager, and marketing manager.
6. What Does Your Academic Advisor Say?
Checking in with your academic advisor is one of the most important steps you can take when deciding on a major. They've had similar conversations with hundreds of students and can provide insightful wisdom into picking a major. Your advisor may even propose a major you hadn't previously considered that meets your academic and career goals.
When speaking with an academic advisor, remember that their time is valuable and limited. Come to the meeting with a list of thoughtful questions to ask.
What If You Want to Design Your Own Major?
Recognizing that many learners have specific interests and career aspirations, several colleges now allow learners to design their own interdisciplinary majors. If you're considering this path, it's important to carefully review existing majors to ensure no existing option meets your needs.
Next, you should consider whether your proposed individual major meets current and future career requirements.
Lastly, you should speak with your advisor to get their input on important classes to include in your curriculum. You can also speak to other students who created their own majors to learn about the pros and cons of this decision.
Some examples of student-created majors include music and technology, public education history, and psychology of marketing.
Frequently Asked Questions About Choosing a Major
When do you have to declare a major?
true
It depends on the school. Some students enter their first year with a declared major, while others can wait until their junior year. Individual departments may set their own rules, so make sure you ask.
What should you do if you can't decide on a major?
true
If you can't decide on a major, you have several options. Taking classes from different disciplines can help narrow your choices, as can meeting with your academic advisor to review the pros and cons of the options you're considering.
Can you change your major?
true
Yes, you can always change your major. That said, if you complete a significant number of classes related to one major and then switch to another, you may need to stay in school longer to meet the credit requirements of your new major.
Does it look bad to colleges if you apply with an undecided major?
true
Definitely not. Colleges want students to think carefully about their decisions and not rush into any major if they're unsure.
Have a Question About College?
In our Ask a College Advisor series, experienced advisors provide an insider look at the college experience by answering your questions about college admissions, finances, and student life.
BestColleges.com is an advertising-supported site. Featured or trusted partner programs and all school search, finder, or match results are for schools that compensate us. This compensation does not influence our school rankings, resource guides, or other editorially-independent information published on this site.
Compare your school options.
View the most relevant school for your interests and compare them by tuition, programs, acceptance rate, and other factors important to find your college home.