College Guide for DACA and Undocumented Students
Explore this comprehensive guide that provides awareness, education, and resources for undocumented and DACA college students.
by
Staff Writers
Published on September 21, 2021 · Updated on March 17, 2022
Reviewed by
Susana Muñoz, Ph.D.
Our Review Network
BestColleges is committed to delivering content that is objective and accurate. We have built a network of industry professionals across healthcare and education to review our content and ensure we are providing the best information to our readers.
With their first-hand industry experience, our reviewers provide an extra step in our editing process. These experts:
Suggest changes to inaccurate or misleading information.
Provide specific, corrective feedback.
Identify critical information that writers may have missed.
Our growing Review Network currently consists of professionals in fields like business, nursing, social work, and other subject-specific industries; professionals in higher education areas such as college counseling and financial aid; and anti-bias reviewers.
Reviewers typically work full time in their industry profession and review content for BestColleges as a side project. Our reviewers are members of the Red Ventures Education Freelance Review Network and are paid for their contributions.
Haga clic aquí para leer esta página en español
---
Landscape of Undocumented Students | Considerations for College Choice and Application Process | Student Life and Campus Involvement | Career Assistance and Employment | Additional Resources
---
Note: The following information is based on the most recent news and legislative updates regarding the Deferred Action for Childhood Arrivals (DACA) program. While new applications are not being processed, the program is still in place and students with current DACA authorization are in good standing until further updates from federal government agencies.
---
Over 10 million undocumented immigrants lived in the U.S. as of 2017, according to the Pew Research Center. That's a significant portion of the population, including many young people who aim to earn a college degree. In fact, according to a 2020 Presidents' Alliance report, about 450,000 undocumented students are enrolled in postsecondary education.
Although no federal law prohibits undocumented students from attending college, the challenges associated with legal status and higher education discourage many students from doing so. If you feel unsure about your educational opportunities, this guide provides education and resources for undocumented students and students with Deferred Action for Childhood Arrivals (DACA) status who are interested in college.
The Landscape of Undocumented Students Today
According to the federal government, undocumented students can legally enroll in colleges and universities in the U.S. Although some states prohibit these individuals from attending public schools, the vast majority do not.
As such, nearly half a million college students are undocumented. The Presidents' Alliance report also found the following figures:
Forty-six percent of undocumented students in higher education identified as Hispanic, while 25% identified as Asian and 15% identified as Black.
Eighty-two percent attended public institutions, while 18% enrolled in private colleges and universities
The five states with the most undocumented students in higher education were California, Texas, Florida, New York, and Illinois
Considerations for College Choice and Application Process
Applying to College
There's a lot to consider when applying to college as an undocumented or DACA student. The good news is that no federal law requires applicants to disclose proof of citizenship to gain admission into a U.S. college.
However, some states put restrictions on undocumented students. For example, South Carolina and Alabama bar these students from attending public colleges. And states like Arizona, Georgia, and Missouri do not allow undocumented students to qualify for in-state tution.
Financial Aid
Undocumented and DACA students in higher education do not qualify for federal financial aid, which means they cannot apply for federal loans, grants, or scholarships. They also cannot participate in federally funded work-study programs. Most states follow this rule as well. That said, a handful of states like California and Minnesota do offer state financial aid for undocumented and DACA students.
Additionally, some private companies and nonprofit groups offer scholarships for undocumented and DACA students.
The DREAM Act
Although the Development, Relief, and Education for Alien Minors (DREAM) Act has not come into law yet, the proposed legislation would provide a pathway to citizenship for undocumented individuals who came into the U.S. as children.
As of 2021, two versions of the DREAM Act have been introduced in Congress. The protections offered by this legislation would simplify the process of attending college and earning financial aid for many undocumented and DACA students.
Legal Support
Finding legal support to help you as you apply for and enroll in college does not need to cost exorbitant fees. Several organizations offer low-cost services and free legal resources to help undocumented and DACA students make sense of their status and rights.
Two of these resources include the Immigration Legal Resource Center and the National Immigration Law Center. The National Immigration Services Directory also offers a list of inexpensive legal services across the country.
DACA Program
The Deferred Action for Childhood Arrivals program offers two years of protection for undocumented individuals who arrived in the U.S. as young people. Although this serves as a temporary solution, DACA beneficiaries can renew their status before it expires. The program is intended to provide individuals with deferred deportation.
What were the most important factors in your college choice process?
Olivia Baodi
"The most important factor in my college choice process was affordability. I really only found out about my status during my junior year of high school when all my friends were getting their license and I wanted to get mine as well. I also wanted to have the typical teenage life like my friends and get a summer job and drive myself to school. However, I found out that I was undocumented and could not do many things.
Through research, I also found out that I was not going to be able to afford college whatsoever and that is when it really dawned on me that maybe the desire I had to go out of state for college was not the smartest. I knew a four-year institution was going to be financially draining on my family so I decided to look more into community colleges while also applying to four-year colleges to broaden and weigh out my options."
Student Life and Campus Involvement
As an undocumented or DACA student, your campus life may be a little different from those of your peers. Navigating college can be tough, but following the tips below can help you have a fulfilling experience.
Build Community
Attending college as an undocumented or DACA student can feeling isolating, especially if it seems like nobody else understands your experience. However, you can probably find find other undocumented and/or DACA students who can empathize with you, especially if they face similar challenges. When you connect with these students, you can build a community to help each other grow and succeed.
Take Care of Your Mental Health
You may find yourself grappling with several emotions when you go to college: anxiety, depression, guilt, a feeling of being overwhelmed. Many college campuses house mental health centers where you can speak to a counselor or psychologist in complete confidence.
Get Involved on Campus
Find activities or causes about which you feel passionate. Participating in campus activities can give you a sense of purpose and lead to tangible change, particularly if you get involved with advocacy groups for undocumented and immigrant students.
Use On-Campus Support Services
If you need it, colleges and universities typically offer resources for learning English as a second language, such as private tutoring and English language immersion exercises. Schools may also offer academic support by helping students develop note-taking, test-taking, and time-management skills.
Stay Connected to Family
Attending college, especially for the first time, can feel dizzying. Staying connected to family can help keep you grounded. Your family can also remind you why you came to college in the first place and motivate you when the going gets tough.
Career Assistance and Employment
If you're able to apply for DACA status, you can also apply for an employment authorization document and Social Security number. These documents can help you find work in the U.S. after college legally, even if you don't possess permanent legal status. Remember to renew your DACA status regularly, even if you hope to pursue a path to citizenship or legal status.
Current laws in the U.S. can make finding jobs for DACA recipients challenging, but the right resources can guide you through the process of searching and applying for jobs. You can also find useful advice on how to handle interviews and talk about your undocumented status. This guide from Marquette University breaks down post-college options in a comprehensive way.
Finally, speak to career services representatives or immigration legal experts at your college or university. They can answer any questions you have as you search for jobs and internships.
Additional Resources
College Resources for Undocumented Students
DACA Resources for Undocumented Students
What resources were helpful to you as you went through the college application process?
Jennifer Herrera
"As a first-generation college student and daughter of immigrants, I had very limited knowledge about the multi-step college application process. Fortunately, my peers and their parents helped every step of the way. They introduced me to the Common Application, which greatly facilitated the application process, and even invited me to several open house events at various universities so that I could familiarize myself with different types of institutions."
---
Editor's Note: This article contains general information and is not intended to be a substitute for professional advice. Please consult a professional advisor before making decisions about health-related issues.
Meet the Students
Jennifer Herrera
Jennifer is an undergraduate student at Meredith College studying economics and public health. This summer, Jennifer had the privilege of working as a Golden Door Scholars Intern in the Scholarships team of the Road to Hire Program where she has developed a passion for serving others and giving back to her community.
Olivia Baodi
Olivia Boadi Sarfo is a second-year student and psychology and biology major at Meredith College. Currently, she is interning at a Visiting Nurse Agency in Massachusetts. Some of her interests are community service, exercising, spending quality time with her family, and watching Korean dramas. Ultimately, Olivia's passion is serving others and being an instrument of change wherever she finds herself. She also loves mental health topics and advocating for change. Her goal is to become a neuropsychologist who focuses mainly on younger generations.
Reviewed by: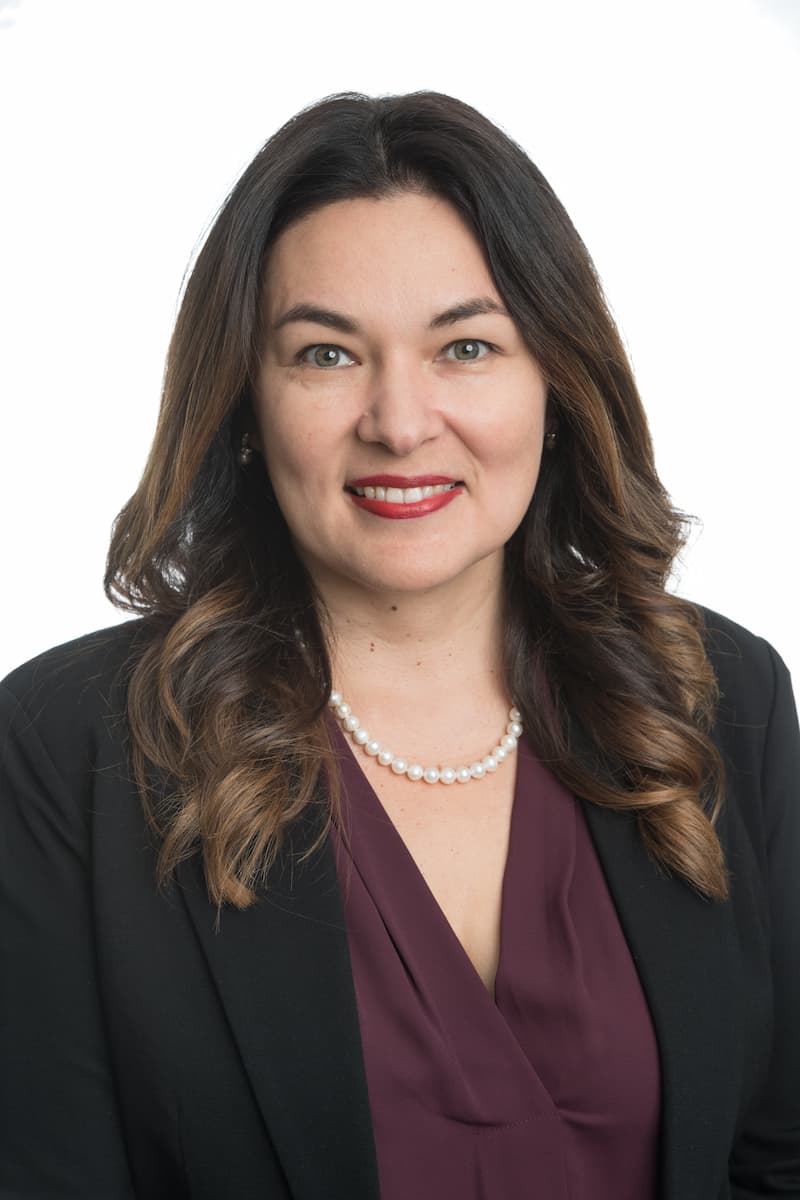 Her scholarly interests center on the experiences of minoritized populations in higher education. Specifically, Dr. Muñoz focuses her research on issues of equity, identity, and campus climate for undocumented Latinx students, while employing perspectives such as legal violence, racist nativism, Chicana feminist epistemology to identify and dismantle power, oppression, and inequities as experienced by these populations. She utilizes multiple research methods as mechanisms to examine these matters with the ultimate goal of informing immigration policy and higher education practices.
Dr. Muñoz has been honored by the White House Initiative for Educational Excellence for Hispanics for her teaching and research. She was also recognized as a Salzburg Global Fellow and named one of the "top 25 most influential women in higher education" by Diverse Issues in Higher Education magazine. She also brings 13 years of student affairs experience in multicultural affairs, Greek life, diversity and leadership training, TRiO programs, and residence life.
Susana Muñoz is a paid member of the Red Ventures Education freelance review network.