Women In STEM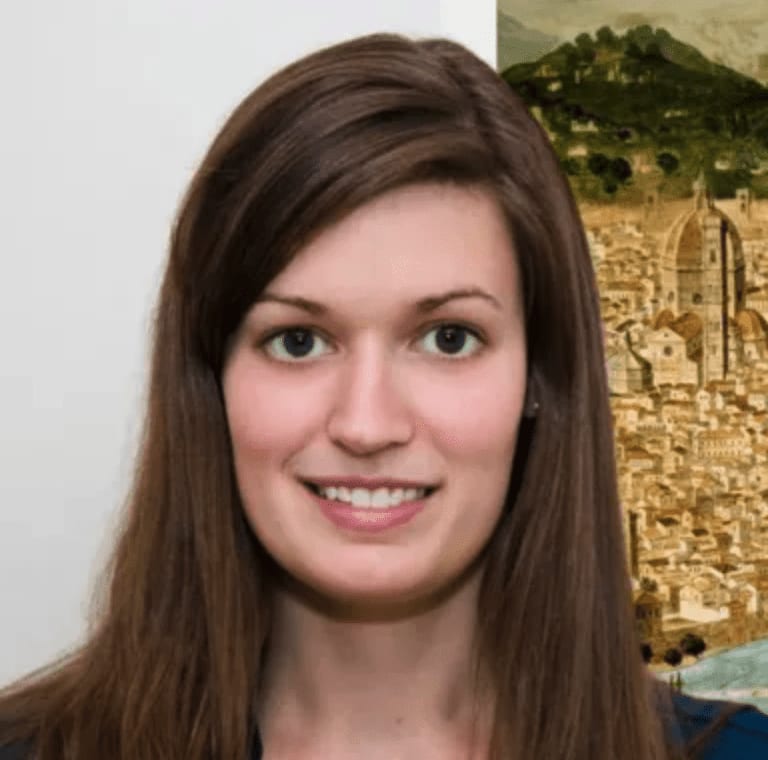 In 2019, women made up 48% of the workforce, according to the U.S. Census Bureau. But they made up only 27% of STEM workers. While women have made great strides in STEM representation in recent years, challenges remain.
Our guide introduces STEM/STEAM education, the challenges facing women in STEM in college and the workforce, and the future of women in STEM.
What Is STEM/STEAM Education?
STEM education can strengthen problem-solving skills. And the U.S. Department of Education says STEM is essential for preparing graduates for the 21st century workforce. But what is STEM education? And what's the difference between STEM and STEAM?
STEM stands for science, technology, engineering, and math. The discipline also includes computer science. STEAM adds in the arts to emphasize innovative and creative approaches to problem-solving.
Liberal arts disciplines can help students build the critical thinking skills necessary for understanding the implications of technology. As a result, engineers with an arts background often can better visualize their designs. Scientists with liberal arts training may also be better prepared to take social factors and ethics into consideration when conducting research.
Future innovators can benefit from STEAM education and its focus on project-based, interdisciplinary learning. A STEM/STEAM education can help prepare graduates for high-paying careers in growing industries.
Navigating College as a Woman in STEM
Men outnumber women in STEM occupations and STEM majors, and women of color represent a small fraction of scientists and engineers in the U.S. The challenges for women in STEM start long before women enter the workforce.
During college, women in STEM fields often face different treatment than their male classmates. In one study, faculty at research universities rated applications from male students as more competent than equally qualified applications from women.
Due to factors like unconscious bias, many women interested in STEM majors don't go on to pursue STEM careers. Although the system needs to change from the top-down to improve the overall equity of outcomes, women interested in STEM can take several proactive steps to help improve their experience.
First, when researching schools, look at each program's cultural diversity. A diverse group of students and professors can create a more inclusive learning environment. For women in STEM, departments with female faculty members may offer more opportunities for mentorship.
Second, look for programs that use a student-centric approach. Instructors who incorporate dynamic projects rather than relying solely on lecture-based teaching methods can help women in STEM find success. Smaller class sizes, which typically offer more opportunities to connect with faculty, can also be beneficial.
Finally, prospective STEM majors should investigate the student experience at different schools. Research shows that competitive and hostile environments hurt academic performance and negatively impact mental health.
Challenges Facing Women in STEM
Gender Pay Gap: Women typically earn less than men in STEM. In 2019, men in STEM reported a median salary of $90,000, while women in STEM earned $66,200 — or around 74% of men's earnings. And while the gender pay gap may be shrinking, progress is slow. Over the past 60 years, the wage gap has narrowed by an average of less than half a percent per year.
Mentorship Opportunities: Mentor relationships can help women navigate college, enter the workforce, and advance their careers. Unfortunately, due to a relative lack of full-time female faculty members — especially in STEM disciplines — many women feel they have fewer mentorship opportunities than men. The problem is even greater for women of color. Black, Latina, Pacific Islander, and Indigenous women hold only 6% of full-time faculty positions.
Gender Stereotypes: Gender stereotypes about women's abilities can begin to affect girls as young as 3-4 years old. And they continue to affect women throughout their STEM education and careers. Harmful stereotypes can undermine confidence in technical subjects and discourage women from pursuing STEM jobs.
Exclusionary Policies: Unconscious bias harms women in STEM. So do exclusionary policies — even policies that do not look biased on the surface. For example, a lack of parental leave affects women more than men.
How to Succeed in STEM Fields
With so many challenges facing women pursuing STEM careers, how can women succeed in STEM fields? While women cannot single-handedly change systemic issues and barriers in STEM, they can take steps to improve their chances of success.
Success in STEM starts in school. Women should choose a college that takes a student-centered approach and offers resources specifically for women in STEM. Colleges that prioritize equity can help women launch STEM careers. For example, historically Black colleges and universities, which emphasize the importance of providing supportive environments for students, graduate 25% of all Black STEM majors despite enrolling only about 10% of Black students in the U.S.
Along with seeking out a supportive environment, students can research scholarships for women to help pay for college. Many organizations also offer scholarships for underrepresented groups in STEM, including Latina students.
Starting in college, STEM majors should prioritize networking. Connecting with fellow students, faculty members, and industry contacts can help women transition from their STEM program into the workforce. Mentorship represents another important avenue for succeeding in STEM. Seeking out mentors in college and in early career roles can help women advance.
As women move into decision-making roles in STEM organizations, they also can become mentors themselves. Research from Harvard Business Review shows that more than half of successful women in STEM sponsor a protege within their company. Helping up-and-coming STEM professionals can pay off in more than one way.
The Future of STEM Is Women
Today, women make up 27% of the STEM workforce. That represents a significant increase from 1970, when women held only about 8% of STEM jobs. Women also make up more than half of social scientists and nearly half of professionals in the math, life sciences, and physical sciences fields.
Nonetheless, in computer and engineering jobs, women remain dramatically underrepresented. Women make up around a quarter of computer workers and 15% of engineers. Unfortunately, computer and engineering jobs make up 80% of the STEM workforce. Even worse, representation of women in computing has dropped since 1990, when women made up over 30% of workers.
The job outlook for STEM occupations remains strong in the coming years. The Bureau of Labor Statistics projects positions in STEM fields to grow by 10.5% from 2020-2030, compared with 7.5% growth for non-STEM fields. What's more, STEM jobs typically offer high salaries. The median STEM salary was nearly $90,000 in 2020 — more than double the median non-STEM salary of around $40,000 per year.
Thanks to a strong job outlook and high earning potential, STEM careers offer valuable opportunities for many women. Additionally, increasing diversity and inclusion in STEM benefits society as a whole. As a result, the future of STEM will rely on women.