Best Online MBA in Finance Programs of 2021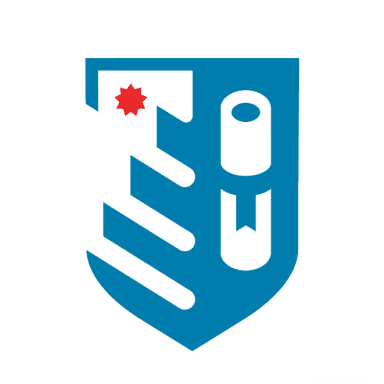 by
Staff Writers
Published on August 24, 2021 · Updated on April 22, 2022
BestColleges.com is an advertising-supported site. Featured or trusted partner programs and all school search, finder, or match results are for schools that compensate us. This compensation does not influence our school rankings, resource guides, or other editorially-independent information published on this site.
Ready to start your journey?
Admissions Requirements | Careers | ROI | Choosing a Program | School Ranking | FAQs
---
An online MBA in finance provides students with the advanced leadership, analysis, and portfolio management skills needed to help individuals and organizations maximize their financial health and potential. These programs attract learners looking to advance their careers, helping them pursue desirable positions in various industries and organizations.
Earning an online MBA in finance can provide access to many business and financial occupations — a sector the Bureau of Labor Statistics (BLS) projects will add more than 475,000 jobs between 2019 and 2029. Additionally, business and financial professionals earn a median annual salary of $72,250.
In general, MBA degrees take two years to complete, although online and accelerated programs may offer completion times shorter than one year. Tuition for MBA programs varies, but can cost more than $70,000-$100,000 per year at prestigious institutions, which far exceeds the average yearly tuition rate for graduate degrees ($19,310).
Read on for a closer look at MBA in finance programs, including variables to consider when choosing a program and common career pathways.
Still unsure about your MBA college choice? Check out our overall Best Online MBA Programs.
Related MBA in Finance Programs That Might Interest You
Learn about start dates, transferring credits, availability of financial aid, and more by contacting the universities below.
What Is an MBA in Finance?
Programs can vary considerably, but an MBA in finance often focuses on one or more subdisciplines, such as corporate or international finance. While an MBA usually features the same two-year commitment as a standard master's program, some MBA in finance degrees offer flexible study options to better accommodate working professionals.
These programs can be demanding, emphasizing experience-driven and practical training, and students often complete internships. In online programs, degree-seekers may need to satisfy residency requirements — distance learners should keep those in mind when choosing a school.
What Can I Expect From an Online MBA in Finance Program?
An online MBA in finance provides much of the advanced business education found in a general MBA program, along with specialized training in finance-related activities. Graduates can manage finance teams, provide consulting and analytical services, and help organizations make more informed financial decisions.
Online programs offer improved flexibility and accessibility for students, expanding their study options. These degrees may also provide several advantages for students, with some programs offering variable schedules, innovative online technologies, and flat tuition rates for all learners.
Example MBA in Finance Courses
Corporate Finance
Financial Management
Supply Chain Management
Business Analytics
Portfolio Management
What Are Admission Requirements for an MBA in Finance Program?
Applicants typically need a bachelor's degree at minimum for admission, along with GMAT scores. Competitive programs may set test score and GPA minimums. They may also require applicants to possess a specific degree, such as a bachelor's in business or finance.
To earn admission into an MBA in finance program, prospective students may need relevant experience, either in business or finance. Other typical requirements include letters of recommendation, a personal statement or essay, and a resume.
true
Test Scores
Most business schools prefer that applicants submit GMAT scores, though they may accept GRE scores. GMAT scores range between 200-800, and the Graduate Management Admission Council reported that the mean score from 2017-2019 was 565. Top business schools may require applicants to have a GMAT score of 600-650 or higher.
Letters of Recommendation
Students applying to an MBA program should consider asking current or former instructors and managers to write them letters of recommendation . These letters address an applicant's capabilities and potential within the program, along with strengths they have demonstrated in the past.
Resume
MBA in finance programs often require applicants to have at least two years of relevant work experience, which they can demonstrate by turning in their resume. Depending on the program, relevant experience may come from a business-related position or a finance-specific field. MBA applicants must demonstrate leadership potential and a grasp of business fundamentals.
Essays
Most programs require a personal statement that covers an applicant's educational and professional history, along with a description of their intended career direction or interest. Some schools may provide more directed questions that students must address.
Official Transcripts
MBA applicants need to submit transcripts as part of their application packet, showcasing their relevant training and grades. While many MBA in finance programs do not accept transfer credits, some applicants may be able to graduate more quickly if they have completed similar training.
What Can I Do With an MBA in Finance Degree?
With an MBA in finance, graduates put themselves in a great position for a rewarding career. The BLS projects 15% job growth for financial managers between 2019 and 2029, which is close to four times faster than the average projected growth rate for all occupations. In addition to opening up numerous job opportunities, an MBA in finance qualifies professionals for some of the most lucrative positions in the business sector.
Degree-seekers can also boost their employability even more by specializing in a subdiscipline. Choosing a specialization like corporate finance, portfolio management, risk management, or financial management can help learners focus their training and strengthen their chances of finding meaningful employment in those fields.
Finance Not for You? Check Out These Related Careers.
Accounting Careers
Business Administration Careers
Business Intelligence Careers
Is an MBA in Finance Worth It?
An MBA in finance can help graduates gain access to specialized industries, careers, and projects. These advanced degrees typically complement experience, leadership, and a professional drive, providing graduates with a competitive advantage over their peers.
All MBA applicants should consider the possible return on investment for their degree, comparing tuition rates and average salaries of potential careers. MBA in finance graduates may qualify for positions like financial manager, financial analyst, and financial examiner. The top 10% of earners in each of these professions make about $160,000 per year or higher.
An MBA does not automatically qualify all graduates for the same positions, nor does every student meet admission requirements for these oftentimes competitive programs. As an alternative, aspiring or current finance professionals may consider pursuing a graduate certificate in a specific finance discipline, an industry certification, and/or a standard master's degree in finance.
Why Get an MBA in Finance Instead of a Master's in Finance?
Prospective finance students can choose between an MBA in finance and a master of science in finance. While both degrees can lead to similar career paths, MBA programs typically feature more leadership training and better equip graduates for management positions.
While many of the best online master's in finance programs offer similarly in-depth finance education, MBA programs may better connect theory covered in coursework to broader organizational activities.
Aspiring learners might also decide to enroll in a dual MBA and master's in finance program, which features an interdisciplinary approach. For more information on these types of programs, check out our dual-degree program guide.
Still Looking for the Right Fit? Discover Similar Programs.
Top Online MBA Degree Programs
Best Online MBA in Information Technology Programs
Best Online MBA in Entrepreneurship Programs
How Do I Choose an MBA in Finance Program?
Cost
The overall cost of an MBA in finance can top $150,000-$200,000 — students need to determine the true program cost and decide whether they can afford it. Learners can try and reduce costs in various ways, such as by accessing in-state tuition rates and pursuing financial aid and work assistance programs.
Program Format
Learners should choose a format that suits their schedule and learning style. For example, working professionals may require a part-time schedule, whereas full-time students can graduate and enter the workforce quicker. Students can also choose between synchronous and asynchronous formats depending on their study availability and comfort with independent learning.
Location
Program location means a lot for on-campus students, as living and travel requirements may limit their realistic options. Online learners can usually expand their search further, but they should still look at on-campus residency requirements and make sure they can meet them.
Career Opportunities
MBA programs often provide students with a significant amount of career preparation help. The more support services and the better the professional network offered, the more success graduates tend to have. Aspiring students should look at available resources, the program's recruitment history, and employment statistics and outcome data for graduates before settling on a school.
Related MBA in Finance Programs That Might Interest You
Learn about start dates, transferring credits, availability of financial aid, and more by contacting the universities below.
2021 Best Accredited Online MBA in Finance Programs
How We Rank Schools
At BestColleges, we believe a college education is one of the most important investments you can make. We want to help you navigate the college selection process by offering transparent, inclusive, and relevant school rankings.
Our rankings are grounded in a few guiding principles and use the latest statistical data available from trusted sources. Read our ranking methodology. We hope our approach helps you find the school that is best for you.
Rankings compiled by the BestColleges Ranking Team
Is your school on this list? Get the BestColleges ranking seal.
Best Online MBA in Finance Programs
Frequently Asked Questions About MBA in Finance Programs
Find the Tools You Need to Get Started on Your Degree
Graduate Admissions Guide
Scholarships and Financial Aid for Online College Students
Your Guide to the FAFSA
Reviewed by:
Krystal Covington, MBA
Krystal Covington, MBA, is a business growth strategist with 15 years of experience in marketing and public relations. Her company, Go Lead Consulting, provides clients foundational tools to build new client and customer relationships.
Covington founded Women of Denver, one of the largest privately held membership organizations in Denver, Colorado. Her program helps women increase their business acumen, sharpen leadership skills and connect with other high-achieving women. Covington received her MBA from Western Governors University in 2012.
BestColleges.com is an advertising-supported site. Featured or trusted partner programs and all school search, finder, or match results are for schools that compensate us. This compensation does not influence our school rankings, resource guides, or other editorially-independent information published on this site.
Compare your school options.
View the most relevant school for your interests and compare them by tuition, programs, acceptance rate, and other factors important to find your college home.