Best Online MBA in Marketing Programs of 2021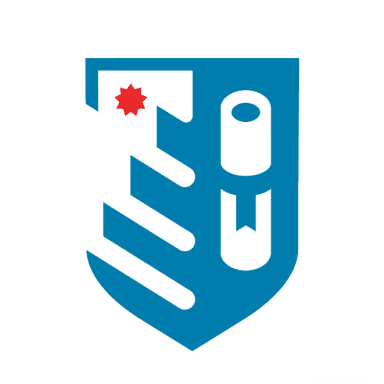 BestColleges.com is an advertising-supported site. Featured or trusted partner programs and all school search, finder, or match results are for schools that compensate us. This compensation does not influence our school rankings, resource guides, or other editorially-independent information published on this site.
Ready to start your journey?
---
Admissions Requirements | Careers | ROI | Choosing a Program | School Ranking | FAQs
---
An online MBA in marketing combines the dynamic, creative field of marketing with the business acumen developed in a master's in business administration. Students learn about business fundamentals, such as accounting, management, and finance. They also delve into marketing strategies like branding and consumer behavior.
These programs often attract working professionals looking to advance their careers, with many schools requiring at least two years of professional work experience for admission. With the many online learning formats, most students can find a program that suits their schedule.
Graduates with an MBA experience high demand in the workforce. A poll conducted by Statista found that 83% of companies surveyed expected to hire these professionals in 2021. These graduates can go on to pursue careers as marketing managers and marketing research analysts. According to PayScale, graduates with an MBA in marketing earn an average annual salary of $93,670.
Still unsure about your MBA college choice? Check out our overall Best Online MBA Programs.
Related Marketing Programs That Might Interest You
Learn about start dates, transferring credits, availability of financial aid, and more by contacting the universities below.
What Is an MBA in Marketing?
Unlike a master's in marketing, an MBA in marketing provides students with a business-centric education. This degree provides opportunities for professionals with a few years of work experience looking to advance into managerial roles. Many large corporations seek MBA graduates for manager-level positions in their marketing department.
While an on-campus format provides face-to-face networking, an online program offers flexible scheduling and appeals to working professionals or those with additional responsibilities. Both types of programs range from about 36-62 credits, with completion times that vary from 16-36 months.
Some schools offer fully online asynchronous coursework, while other programs offer some synchronous elements, such as weekly online collaborative class sessions. Additionally, many programs require some in-person learning, such as an on-campus orientation, immersive residency courses, or on-campus capstone projects.
What Can I Expect From an Online MBA in Marketing Program?
An online MBA in marketing program teaches students the skills required to promote businesses and implement marketing strategies. Students learn about market research, product design and pricing, marketing campaign techniques, and global marketing strategies.
Additionally, learners develop a solid foundation in business fundamentals like finance, management, and economics.
Because of the broad nature of marketing, an MBA program may focus on specific areas, such as digital marketing, product and brand management, or market analytics. This makes it important for students to research concentrations when choosing a school.
Most programs offer several opportunities for online students to engage with their peers and other professionals in the field. Whether through group online interaction or in-person residencies, these learning formats can prove invaluable in furthering careers and developing long-term contacts.
Example MBA in Marketing Courses
Sales Management
Digital Marketing
Marketing Research
Corporate Branding
Financial Management
What are Admission Requirements for an MBA in Marketing Program?
While applicants must hold a bachelor's degree, most schools do not require an undergraduate major in business or marketing. Students with a degree in other fields, however, may need to complete prerequisite courses in business.
true
Test Scores
Many MBA in marketing programs require applicants to submit their GMAT or GRE test scores, with most preferring the GMAT. While some schools do not mandate a fixed minimum, average student scores on the GMAT range from 440-730, with full-time students averaging 621, according to U.S. News & World Report.
While some programs consider these tests optional, students who want to strengthen their applications may consider including these scores. Some programs waive this requirement for individuals with significant professional experience.
International students may need to submit their TOEFL or IELTS scores, which demonstrate proficiency in the English language.
Letters of Recommendation
Most schools require 2-3 letters of recommendation. Ideally, these letters come from current or former employers, whether in employment settings or internships. For applicants without work experience, acceptable alternatives include academic recommendations from undergraduate professors or school advisors. Make sure to request these letters at least two months in advance.
Resume
Many programs require applicants to possess two or more years of relevant career experience. Some institutions consider internships, co-ops, military experience, and nontraditional backgrounds. A professional resume should include this information with start and end dates and a description of duties. Related academic training and leadership qualifications also strengthen an applicant's resume.
Essays
Most schools require 1-2 essays. These documents let applicants tell the admissions committee why they should be considered for an MBA in marketing. Don't reiterate the resume, but do discuss short-term and long-term career goals and how the program fits into those plans.
Official Transcripts
Students must submit official transcripts from each postsecondary school they have attended. Most online MBA in marketing programs require a minimum 3.0 GPA. Some schools also accept transfer credits from an accredited institution for graduate-level courses. Some restrictions include a minimum grade and a maximum number of transferable credits.
What Can I Do With an MBA in Marketing Degree?
Because an MBA in marketing blends marketing skills with business knowledge, many graduates pursue positions in management and consulting. The Bureau of Labor Statistics (BLS) projects 5% job growth in management occupations from 2019-2029, which accounts for approximately 505,000 new jobs.
Graduates may work in digital marketing, brand management, or consumer packaged goods marketing in numerous industries. According to U.S. News & World Report, industry can significantly impact an MBA graduate's salary. For example, graduates who went into consulting made nearly $72,000 more annually than those entering government.
An MBA in marketing leads to positions like marketing manager, advertising manager, and market research analyst. The BLS projects 18% job growth for market research analysts between 2019 and 2029, well above the average 4% growth rate for all occupations.
Marketing Not for You? Check Out These Related Careers.
International Business Careers
Public Relations Careers<
Human Resources Careers
Is an MBA in Marketing Worth It?
Measuring the worth of an MBA in marketing requires looking at the return on investment (ROI) as well as individual career goals. Many colleges share their graduates' hiring and salary rates, which helps determine the merit of an MBA in marketing.
For example, Arizona State University's Carey School of Business, with specializations in digital and entrepreneurial marketing, reports that 58% of their part-time and online MBA students received a raise in salary while still in school. Graduates also earned an average starting salary of $109,020.
While an MBA in marketing prepares graduates for management careers, students with time and money constraints interested in specific areas of marketing may consider a certification course or a mini MBA. A few options include a one-week mini MBA in digital marketing or a 12-week mini marketing MBA.
Why Get an MBA in Marketing Instead of a Master's in Marketing?
MBA and master of marketing students learn many of the same marketing principles. The difference lies in the business studies found in an MBA. An MBA in marketing is a well-respected educational credential in business and serves as a gateway to management positions.
Students should also consider potential earnings. PayScale reports that those with a master's in marketing earn an annual average salary of $67,850, while individuals with an MBA in marketing earn $93,670 per year.
Learners also have the option of earning both a dual MBA and master's in marketing degree. Graduates with these two degrees become strong competitors for top senior positions in business and marketing. The downsides include longer completion times and higher tuition costs.
Still Looking for the Right Fit? Discover Similar Programs.
Top Online MBA Degree Programs
Best Online MBA in Entrepreneurship Programs
Best Online MBA in Human Resources Programs of 2021
How Do I Choose an MBA in Marketing Program?
Cost
According to data collected by BestColleges, the typical tuition for an MBA costs $35,000-$85,000. However, several factors determine the actual cost within this wide range, including the program, the type of school, and residency factors.
Many online MBA in marketing programs charge the same tuition for both in-state and out-of-state students. These programs also offer savings on costs associated with housing, meals, on-campus fees, and transportation.
Program Format
Some schools offer flexible, part-time, asynchronous programs that appeal to busy professionals. Other schools use a combination of synchronous and asynchronous learning and full- and part-time formats. Synchronous programs include weekly class sessions at specified times.
A hybrid marketing MBA consists of one or more residential immersion sessions. These on-campus learning experiences help online students build connections, a valued asset among MBA students. While most MBA in marketing programs require two years of full-time study, accelerated programs often take 12-18 months.
Location
Many online MBA marketing programs require on-campus residencies. These experiences vary in length from as little as one three-day orientation to several three-day immersion courses. Additionally, online programs generally offer optional opportunities to meet with classmates and faculty, attend seminars, and work with local companies.
Students who have little time to travel may want to consider schools closer to home. On the other hand, students who hope to work in a particular city after graduation may want to look at schools in that area.
Career Opportunities
The best online MBA in marketing programs offer resources like access to corporate recruiters, career counseling, and networking opportunities. According to a U.S. News & World Report survey of 138 full-time MBA programs, 78% of graduates found employment within three months. School employment rates varied dramatically, however, with three-month employment rates ranging from 25-100%.
Programmatic Accreditation
Accreditation means that a school and program have met certain educational standards as determined by a third-party agency. To assure a quality education and receive a degree recognized by employers, school and program accreditation is key. Make sure the school received regional accreditation from the Council for Higher Education Accreditation's approved agencies.
Additionally, respected business schools and MBA programs hold accreditation from one of three organizations. These include the Association to Advance Collegiate Schools of Business, the Accreditation Council for Business Schools and Programs, and the International Accreditation Council for Business Education.
Related Programs That Might Interest You
Learn about start dates, transferring credits, availability of financial aid, and more by contacting the universities below.
2021 Best Accredited Online MBA in Marketing Programs
How We Rank Schools
At BestColleges, we believe a college education is one of the most important investments you can make. We want to help you navigate the college selection process by offering transparent, inclusive, and relevant school rankings.
Our rankings are grounded in a few guiding principles and use the latest statistical data available from trusted sources. Read our ranking methodology. We hope our approach helps you find the school that is best for you.
Rankings compiled by the BestColleges Ranking Team
Is your school on this list? Get the BestColleges ranking seal.
Frequently Asked Questions About MBA in Marketing Programs
Is an MBA in marketing program hard to get into?
Depending on the program, applicants can face stiff competition, particularly for top business schools. Most programs require a minimum undergraduate GPA of 3.0 and at least two years of relevant work experience. Some programs, however, admit the majority of applicants.
What can I do with an MBA in marketing?
An MBA in marketing propels graduates to careers in both marketing and business, with many going on to pursue positions in management. A few top careers include marketing manager, market research analyst, sales manager, and advertising manager.
Is marketing a good career?
Almost every business and industry requires skilled marketers to help them succeed. Those interested in studying market trends and consumer preferences and developing brand awareness through marketing and advertising campaigns often find marketing careers exciting and lucrative.
How much money can I make with an MBA in marketing?
Salaries for individuals with an MBA in marketing vary based on industry, location, position, and the size of an organization. For instance, while market research analysts earn a median annual salary of $65,810, those in the publishing industries boast a salary of $79,040, while those in finance and insurance earn $73,800, according to the BLS.
What are the highest-paying jobs I can get with an MBA in marketing?
The BLS reports that sales managers earn a median annual salary of $132,290, while marketing managers boast even higher earnings, with a median annual salary of $141,490.
Find the Tools You Need to Get Started on Your Degree
Graduate Admissions Guide
Scholarships and Financial Aid for Online College Students
Your Guide to the FAFSA
Reviewed by:
Krystal Covington, MBA, is a business growth strategist with 15 years of experience in marketing and public relations. Her company, Go Lead Consulting, provides clients foundational tools to build new client and customer relationships.
Covington founded Women of Denver, one of the largest privately held membership organizations in Denver, Colorado. Her program helps women increase their business acumen, sharpen leadership skills and connect with other high-achieving women. Covington received her MBA from Western Governors University in 2012.
We've ranked the best online master's in public health programs. Learn about courses, admission requirements, career opportunities, and more. We've ranked the best online master's in nutrition programs. Read on to learn about programs, admission requirements, and career opportunities. An associate in health science can prepare you for many entry-level roles. Learn more about the best online programs in the field.
BestColleges.com is an advertising-supported site. Featured or trusted partner programs and all school search, finder, or match results are for schools that compensate us. This compensation does not influence our school rankings, resource guides, or other editorially-independent information published on this site.
Compare your school options.
View the most relevant school for your interests and compare them by tuition, programs, acceptance rate, and other factors important to find your college home.