Best Online MBA Programs
Elevate your career with a convenient and affordable online MBA. Our higher education experts have ranked the best online MBA programs out there; read on and browse our rankings to find the best option for you.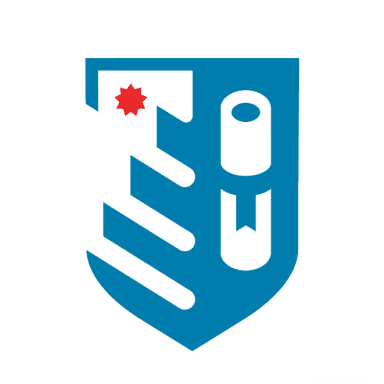 by
Staff Writers
Published on August 24, 2021 · Updated on April 22, 2022
BestColleges.com is an advertising-supported site. Featured or trusted partner programs and all school search, finder, or match results are for schools that compensate us. This compensation does not influence our school rankings, resource guides, or other editorially-independent information published on this site.
Ready to start your journey?
An online master's in business administration (MBA) is a popular graduate business degree that develops advanced management and leadership skills. Online MBA programs often attract professionals looking to advance their career, switch fields, or pursue an entrepreneurial endeavor. Earning an MBA online provides an accelerated, affordable pathway for ambitious professionals.
According data collected by BestColleges, earning an online MBA at a top-ranked program typically costs a total of $60,000-$80,000, although some schools charge more than $200,000. Online MBAs are widely available and may be relatively affordable compared to on-campus options. Many of the nation's top business schools offer accelerated MBAs online, with set or in-state tuition rates.
Graduates with an online MBA can qualify for senior management roles in their choice of fields and a generous return on investment (ROI). According to PayScale, the average MBA salary was about $91,000, as of August 2021.
Related Online MBA Programs That Might Interest You
Learn about start dates, transferring credits, availability of financial aid, and more by contacting the universities below.
What Is an Online MBA Program?
Most online MBA curricula cover the business skills most desired by high-level employers. Most MBA programs require core coursework in finance, marketing, and management throughout the first year. MBAs also integrate concentration and elective coursework, culminating in a strategic management capstone.
Schools may offer full-time or part-time, executive, flex, or eMBA programs. Each format includes pros and cons depending on learning style and career goals. All MBA programs typically require a practicum and/or summer internship. Some programs feature optional global experiences.
How Long Does It Take to Earn an MBA Online?
Online MBA degrees typically require 30-60 credits based on factors, such as format, previous experience, and the school's reputation. Online MBA programs can take 2-3 years to complete. While some online programs offer accelerated paths to graduation, they require the same level of dedication as a traditional program and advanced time management skills.
What Can I Expect From an Online MBA Program?
An MBA is the quintessential business degree, regarded by employers as the gold standard for management jobs. While a student could choose an MA or MS in a major like finance or business analytics, these programs lack an MBA's emphasis on comprehensive leadership skills.
Both on-campus and online MBAs are more prestigious than other master's degrees thanks to their core business curriculum, exceptional ROI, and favorable job prospects. Prevalent among top business schools, online MBA programs are considered on par with on-campus programs. Many offer more affordable tuition rates for distance learners.
Example MBA Courses
Entrepreneurship
Human Resource Management
The Art and Science of Negotiation
Global Business and Marketing
Financial Management
Is an Online MBA Worth It?
Earning an MBA may be costly, but it's worth it for its extraordinarily high ROI. In a recent survey conducted by Times Higher Education and The Wall Street Journal, MBA graduates reported earning tens of thousands of dollars more annually than they did pre-MBA. Graduates who switched careers post-MBA doubled their salary.
MBAs can also benefit seasoned professionals and career changers. Students aspiring to become entrepreneurs or move up to a corporate executive position, for example, are prime candidates for a general MBA. Others may consider an MBA in a specialized field to switch careers, even if they already hold business experience.
Students should weigh the decision to pursue an MBA before enrolling. Most candidates pursue a mid-career MBA to improve their salary and job prospects. Entry-level workers in lucrative fields, like those in tech careers or IT careers, may forego an MBA for a simpler graduate certificate or management course.
Still Looking for the Right Fit? Discover Similar Programs.
Best Online Master's in Management Programs
Best Online Master's in Entrepreneurship Programs
Best Online Master's in Business Intelligence Programs
What Can I Do With a General MBA Degree?
General MBAs are suited to aspiring executives and entrepreneurs. General MBAs emphasize high-level job skills that apply to nearly every industry. Students receive a broad business education, which can provide flexibility in their job search.
true
Chief Executive
Chief executives include chief executive officers (CEOs), chief financial officers (CFOs), executive directors, and presidents. Most chief executives need an MBA, especially in large corporations. Learn more in our business management careers guide.
Median Annual Salary: $185,950
Financial Manager
Financial managers often hold an MBA in finance or accounting and more than five years of experience. Finance officers, treasurers, and controllers are just a few examples of occupations in this category. Some financial managers pursue optional professional certification. Learn more in our business administration careers page.
Median Annual Salary: $134,180
Computer and Information Systems Manager
This occupational group includes some of the most advanced management positions in IT, including chief information officer (CIO), chief technology officer (CTO), and IT director. Employers prefer candidates with an MBA, ideally with a specialization in IT management, and 5-15 years of work experience.
Median Annual Salary: $151,150
Online MBA Program Concentrations
MBAs typically offer a variety of concentrations, accommodating each student's diverse career goals in business administration. Below are some of the most popular MBA concentrations.
Is It Better to Get a Specialized MBA or General MBA?
Students may wonder whether a specialized or general MBA better suits their career goals. Both MBAs build core business skills, but a specialized MBA offers an in-depth education in a particular field, such as finance or entrepreneurship. Students planning to enter or switch careers to a subfield are best suited to a specialized MBA.
Others may prefer the broader business curriculum of a general MBA, with applications in a wider variety of management fields. General MBAs usually take 2-3 years to complete and include minimal work experience requirements, while many specialized MBAs offer accelerated programs and require experience in the student's field of choice for admission.
Online MBA Program vs. On-Campus Program: Which Is Better?
Students may feel conflicted about whether to earn an MBA online or on campus. They may have encountered some common misconceptions about online MBAs when compared to on-campus programs. Fortunately, many top schools now offer MBAs online, increasing the program's authenticity.
Pursuing an MBA online can provide greater flexibility compared to an on-campus program. Although students may worry about receiving less one-on-one time with professors in an online MBA program, faculty routinely set aside digital office hours and encourage collaboration between distance learners. Online MBAs may offer set tuition rates and full-time or part-time enrollment.
Online MBA
Pros:
Learners can study anywhere that offers an internet connection.
Many online MBAs feature accelerated paths to graduation.
Online students may enjoy set or in-state tuition rates.
Cons:
Students may miss out on in-person networking opportunities.
Learners cannot pursue internships close to the school's physical location.
Degree-seekers cannot join business-oriented student groups on campus.
On-Campus MBA
Pros:
Students can enjoy facetime with MBA faculty and staff.
Learners can attend local, in-person networking activities.
On-campus MBAs can lead to local and regional employment opportunities.
Cons:
Programs may lack the global focus inherent in many online MBAs.
Students must satisfy in-person residency requirements.
On-campus programs may not offer accelerated schedules or set tuition rates.
Admission Requirements for Online MBA Programs
MBAs are enduringly popular among grad students. As a result, these programs can be pretty competitive. While requirements vary, many popular MBA programs have acceptance rates near 50%, although some top programs accept under 25% of applicants. MBA programs tend to include more rigorous admission requirements than other master's options; however, online MBA programs generally have higher acceptance rates than traditional MBAs.
What Do You Need to Apply?
true
Test Scores
MBA programs typically require students to take the Graduate Management Admissions Test (GMAT), the most commonly accepted graduate placement test for business programs. Most schools accept scores from 650-690 but prefer a score of 700 or higher, especially for highly competitive programs. A perfect score is 800.
Though less common, some MBA programs accept scores from the more generalized Graduate Record Examinations (GRE). Most MBA programs accept minimum GRE scores around 310 but prefer a score of 325 or higher.
Letters of Recommendation
MBA programs prefer letters of recommendation from undergraduate professors, student advisors, employers, and/or mentors. Students should consider writers who can provide insight into their professional and academic progress and potential. Six weeks ahead of the application mailing date is a reasonable time to ask for a recommendation.
Resume
A student's resume should highlight their management and leadership experience. Their professional background should also reflect experience in their desired specialization, potentially including volunteer, community service, and interning events.
Essays
Essays help students explain their intentions for pursuing an MBA. Additionally, students can showcase their written communication skills. Applicants should always use correct grammar and spelling in their essay.
Official Transcripts
Applicants should arrange for official transcripts to be sent from their undergraduate institution directly to their prospective school. Official transcripts verify the authenticity of a student's bachelor's degree. Most MBA programs do not accept transfer credits, though some do in limited quantities.
How Do I Choose an Online MBA Program?
Cost
The cost of earning an MBA is among students' top admission considerations. Many factors, such as reputation and location affect the price of tuition for MBA candidates. The National Center for Education Statistics calculated the average graduate tuition at $11,617 at public institutions and $24,712 for private institutions, as of 2016-2017.
Online MBAs offer the same ROI as on-campus programs, but many feature set or in-state tuition.
Program Format
Schools may offer MBA programs on campus, online, or in a hybrid format. Programs often feature customizable options, enabling students to choose whether to enroll full-time or part-time or study entirely online.
Many online MBA programs admit cohort groups and offer accelerated schedules. Schools may deliver online coursework synchronously or asynchronously, live or without scheduled class times.
Location
While online MBA programs offer the benefit of learning remotely, some may still include on-campus residency requirements. Additionally, schools may offer exclusive career benefits to learners who reside nearby, such as on-campus networking, internships, or placement opportunities after graduation with local employers.
Career Opportunities
Whether delivered on campus or online, the best MBA programs help students maximize their career opportunities after graduation. Before applying, students should consider a school's available career resources, including whether the school works directly with corporate recruiters and boasts a high post-MBA employment rate.
Programmatic Accreditation
In addition to institutional accreditation, many MBA programs receive programmatic accreditation to demonstrate that they meet the highest standards of business education and career preparation. In this especially competitive field, job-seekers with a business-accredited MBA can distinguish themselves from other candidates.
Best Accredited Online MBA Programs
How We Rank Schools
At BestColleges, we believe a college education is one of the most important investments you can make. We want to help you navigate the college selection process by offering transparent, inclusive, and relevant school rankings.
Our rankings are grounded in a few guiding principles and use the latest statistical data available from trusted sources. Read our ranking methodology. We hope our approach helps you find the school that is best for you.
Rankings compiled by the the BestColleges Ranking Team
Is your school on this list? Get the BestColleges ranking seal.
Frequently Asked Questions About Online MBA Programs
Is an MBA program hard to get into?
MBA programs are highly competitive; however, admission requirements vary by school and program. For example, a nationally renowned business school may accept a much smaller percentage of applicants than a school with a lower rating.
What can I do with an MBA?
MBA degrees can qualify students for executive-level management jobs and entrepreneurial careers. Employers prefer MBA graduates with advanced professional skills for senior leadership roles in finance, healthcare, and IT.
Is business administration a good career?
Business administration careers are often lucrative. Graduates with an MBA develop sought-after communication, problem-solving, and teamwork skills for a variety of management positions.
How much money can I make with an MBA?
While the cost of earning an MBA can be steep, MBA graduates enjoy a handsome ROI, with perks like sign-on bonuses. According to PayScale, MBA degree-holders earned an average salary of about $91,000 as of August 2021.
What are the highest-paying jobs I can get with an MBA?
MBA graduates qualify for chief executive positions, earning a median annual wage of nearly $186,000. Chief executives in manufacturing or professional, scientific, and technical services can earn upwards of $208,000 per year.
Find the Tools You Need to Get Started on Your Online Degree
Scholarships and Financial Aid for Online College Students
Your Guide to the FAFSA
Private Student Loans Guide
Reviewed by:
Krystal Covington, MBA
Krystal Covington, is a business growth strategist with 15 years of experience in marketing and public relations. Her company, Go Lead Consulting, provides clients foundational tools to build new client and customer relationships.
Krystal founded Women of Denver, one of the largest privately held membership organizations in Denver, Colorado. Her program helps women increase their business acumen, sharpen leadership skills, and connect with other high-achieving women. Krystal received her MBA from Western Governors University in 2012.
BestColleges.com is an advertising-supported site. Featured or trusted partner programs and all school search, finder, or match results are for schools that compensate us. This compensation does not influence our school rankings, resource guides, or other editorially-independent information published on this site.
Compare your school options.
View the most relevant school for your interests and compare them by tuition, programs, acceptance rate, and other factors important to find your college home.