Understanding How the Mental Health System Fails Trans and Nonbinary Students
Colleges often fail to meet trans and nonbinary students' mental health needs. Read more to learn how colleges can better support TNB students.
Image Credit: FluxFactory / E+ / Getty Images
---
Trans and non-binary (TNB) students continue to face discrimination and stigma on campuses.
TNB students need affirming physical and mental health care from trained professionals.
Colleges and universities can support TNB students by adopting gender-affirming policies.
Cisgender students play a critical role in creating a safe campus for TNB students.
---
Transgender and nonbinary (TNB) students comprise a growing percentage of college students. Still, universities have yet to create an environment where TNB students can receive mental health support that is affirming and gender-inclusive. In an October 2021 survey by the JED Foundation, many counselors said they had yet to receive training to support TNB students.
Universities must adopt policies that protect TNB students and ensure their needs are met to the same standards as their cisgender peers.
Mental Health Challenges Faced by Trans and Nonbinary Students
College students juggle choosing majors, finding a peer group, keeping up with finances, and, for many, moving away from home for the first time. TNB college students face additional challenges as they navigate higher education, like grappling with heterosexist policies and harmful stigmas that can be ingrained into an institution's culture.
Some institutions have discriminated against TNB students in healthcare and have even sought to restrict who LGBTQ+ students can date, explicitly prohibiting same-sex partnerships.
As a result, trans and nonbinary students report numerous negative mental health outcomes. Per the 2021 Proud and Thriving Report, they commonly sought assistance for:
Anxiety
Depression
Family concerns, including fear of coming out
Trouble coping with stress
Social isolation and loneliness
Many mental health staff are unprepared to help TNB students navigate college and social issues. Less than half of counselors and administrators surveyed as part of The Proud and Thriving Project said they received training specifically focused on LGBTQ+ student needs. That may be why more than a quarter of TNB students said they would deal with their mental health needs on their own.
How Inequitable Mental Health Resources Impact Trans and Nonbinary Students
According to Dr. Bryan Cochran, a Professor of Clinical Psychology at the University of Montana in Missoula, the traditional healthcare system was not designed with TNB students in mind. Dr. Cochran states, "until recently, most electronic health record systems and insurance forms only included two gender options." The healthcare system was set up for and is run by people without consideration for gender identities beyond the man/woman binary.
Despite being more open to seeking mental health care than their cisgender peers, Trans and Non-binary students are getting their needs met less often. Compared to cisgender students, TNB students are less likely to know where to go for care (21% vs. 11%) and face greater challenges getting an appointment (24% vs. 9%).
Even if they get appointments, TNB students may find that staff members are not trained to support students struggling with gender and body dysphoria, managing hormone therapy, navigating transition surgery, or non-transition-related mental health concerns that affect them.
In a 2016 study published in The Counseling Psychologist, TNB students encountered mental health professionals that invalidated their gender identity or misgendered them during sessions. And while TNB students want professionals to acknowledge and respect their gender identity, they also don't want them to think all of their issues are because of that identity.
Necessary On-Campus Resources
Dr. Cochran advises healthcare staff to advocate for TNB students' needs. "Recognizing that there is no distinction between 'mental health' and 'health,' generally speaking, will help to connect students in need of services to competent providers, he says." This includes coordinating with other campus healthcare providers regarding hormone treatments and related healthcare services. However, the biggest improvements in TNB students' mental health care and outcomes will come from affirming and inclusive policies.
Few institutions require staff to complete professional development programs focusing on LGBTQ+ student experiences.
Higher education institutions should create policies focused on:
Defining and condemning discrimination and harassment against TNB students

Creating TNB-affirming facilities on campus (such as gender-inclusive housing and restrooms)

Institutionalizing TNB-affirming care via resource centers and healthcare services

Ensuring campus employees are trained on TNB student experiences and needs
In addition to the above policies, affinity groups and options to display pronouns on campus IDs can signal to students that an institution is TNB-inclusive and affirming.
Take Time to Prioritize Self-Care
Give yourself time and space to focus on you. Explore our collection of mental health resources to find support.
Learn More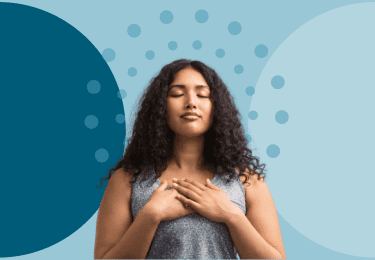 How College Students Can Be Allies to Their Peers
In times of crisis, students are more likely to turn to their peers than a formal source of support, like a healthcare provider or police officer. Because cisgender students make up most of the college student population, they play an important role in creating affirming and inclusive communities on campus.
There are several ways to be an ally to TNB students, including:
Calling out misgendering of TNB students (if the TNB students have confirmed they would like this kind of advocacy)
Avoiding gendered terminology like "you guys" or "ladies and gentlemen"
Normalizing the use of pronouns by sharing yours in classrooms and conversations with peers
Educating yourself about TNB student experiences
When in doubt, let your TNB peers tell you what they want to see changed on campus. They can speak from their lived experiences about what is and isn't working on campus. From there, you can create petitions and working groups to achieve the changes they desire.
Moving Forward
Trans and nonbinary students deserve a college experience that is as safe and inclusive as possible. Unfortunately, many TNB students continue to face discrimination and bear the negative impact of heterosexist campus policies.
TNB students would benefit from mental health support, but universities need to provide the care they deserve. Immediate policy changes are needed to support TNB students and create a supportive educational environment.
Frequently Asked Questions About Trans and Nonbinary Terms
What does misgendering mean?
Misgendering refers to using the incorrect pronoun to refer to a TNB student. For example, referring to a student as "him" when the student uses "her" or "them." Misgendering can be an accident or an intentional act of harassment. Fortunately, tech platforms are beginning to take a stand against intentional misgendering. Call out intentional misgendering when it happens. If you accidentally misgender a peer, apologize briefly, correct yourself, and move on.
What is gender nonconforming?
To be gender nonconforming means you don't adhere to the gender norms that the dominant society views as correct. For example, society's gender norms dictate which clothes people of particular genders should wear and what kind of grooming and body hair are acceptable. A gender nonconforming man might wear skirts, makeup, or eyeliner in ways his society associates with women. It's important to know that someone gender nonconforming might not necessarily identify as trans or nonbinary.
How can I be an ally for trans and nonbinary students?
Being an ally doesn't have to be complicated. Speak out against others who harass TNB students, such as those who misgender or deadname students. Engage with TNB students to learn about their experiences and what they would like changed on campus. Allow them to lead these efforts if they wish. Offer to meet with campus administrators alongside TNB peers and ask how the university will address those changes.
With Advice From:
Bryan Cochran, Ph.D.
Bryan Cochran, Ph.D., is a professor of clinical psychology at the University of Montana Missoula. He received his master's and Ph.D. from the University of Washington, where he developed a research program in LGBTIQ+ health. He is currently a licensed psychologist in the state of Montana and has published over 40 research articles relevant to LGBTIQ+ people and their experiences.
DISCLAIMER: The information provided on this website is not intended or implied to be a substitute for professional medical advice, diagnosis, or treatment; instead, all information, content, and materials available on this site are for general informational purposes only. Readers of this website should consult with their physician to obtain advice with respect to any medical condition or treatment.