Featured Promotions
Check back regularly to see the newest content and promotions from BestColleges.com.
The Best Online Colleges of 2018
Congratulations to the 50 schools who made this year's Top Online Colleges List! A copy of the press release is available here.
Navigating Educational Road-Blocks
Join us as we begin a five part series that explores the cross demographic barriers keeping students from college and why support is such a crucial part of any student's academic aspirations.
Media Inquiries
Contact our media relations staff with this form.
Inquiries are generally responded to within 24/48 hours.
About BestColleges.com
We partner with HigherEducation.com to provide interested students with direct connections to schools and programs suiting their educational goals.
#LETSTALKCOLLEGE
Let's Talk College
Join us, using #LETSTALKCOLLEGE, for topics related to higher education, barriers to college, online learning, educational technology, and career development.
We'll post each chat's questions in advance of the upcoming session on our twitter account, along with related information to help get you ready. Student, faculty, support, and administrator perspectives are welcome!
---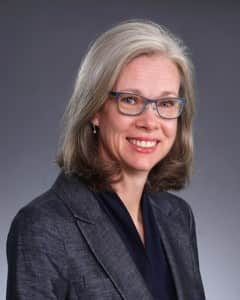 Meet Our Moderator
Melissa A. Venable, Ph.D. is a writer and educational expert for BestColleges.com where she contributes to web content on topics related to college and career decision-making. In this role she also leads an annual research project reporting online education trends, and moderates the BestColleges Twitter chat covering issues in technology and higher education. Melissa is also an adjunct instructor and course designer for Saint Leo University and the University of South Florida. She received her doctorate in instructional technology from the University of South Florida with research interests in distance education and online student support. Melissa is also a certified career coach.
Press Releases
We are happy to provide a press release for any of our school rankings or featured promotions upon request. Simply email our Media Relations Team to coordinate.
BestColleges.com in the News
The Guardian
The 2017 Online Education Trends report indicates that education providers are under increasing pressure to provide meaningful outcomes data. Interestingly, 77% of surveyed schools report that students want placement/employment rates data provided on a course-by-course basis, 58% report requests for course completion rates, and nearly half are asked for information about postgraduate salaries.
Newsweek
BestColleges.com, for example, writes on its website that American University and George Washington University, both in the nation's capital, are the most politically active schools.
Entrepreneur
The University of Florida Career Resource Center, for instance, has been ranked among the best in America by BestColleges.com. Recruiters surveyed by the Wall Street Journal have said they love the fact that the school offers several annual career fairs, in addition to an online resource that helps students figure out how to turn their interests into careers.
Logos & Badges
You can download the BestColleges.com logo below. If you have any questions about logo use or getting a different size, please contact our Media Relations staff.
To request a customized badge for your school, contact our Media Team and they will be happy to assist you. If you are looking for a standard rankings badge they are downloadable from the rankings page itself.



Download Primary Logo




Download Reversed Logo