About Us
At BestColleges, we understand that what makes a college the "best" looks different to every student, and each college search comes with its own unique challenges. This is why we aim to help prospective students find the schools that best meet their needs through proprietary research, user-friendly guides, and hundreds of independent college rankings.
What We Do
Connecting Students to Resources
We provide students with direct connections to schools and programs that suit their educational goals through our degree resources and program rankings. Our rankings are intended to inform and guide prospective students toward institutions that provide quality education and meaningful learning experiences at affordable costs. Learn more about our rankings methodology.
We also have a wide array of free college planning, financial aid, and career resources to help all students get the most from their education and prepare for life after college. Browse our student resources to start planning your education.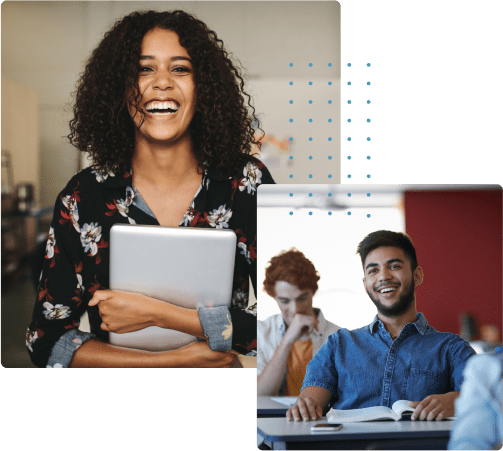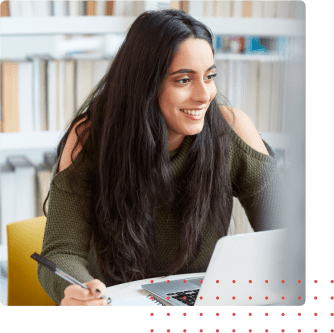 Online Education
Flexible Learning Options
We believe distance learning is a powerful educational opportunity for schools and students. It's a flexible option for students who cannot attend traditional campus classes, like those who are working full time or have childcare restrictions.
As online higher education demand grows and more schools bring programs online, we want to give individuals who might otherwise miss out on an opportunity to attend college the information they need to start their college search. Learn more about the benefits of online learning on our blog.
Learn more about us. Choose a topic:
Frequently Asked Questions
About BestColleges
When was BestColleges established?
BestColleges was initially launched in 2013. In 2014, we published our first college rankings lists and expanded resource guides for online students, becoming the website you know and love today.
What kind of resources do you provide for students?
We provide many different resources for students at all stages of their educational journey. Whether they are just starting to look for schools, trying to figure out how to pay for college, or looking for career advice, we have something for every student.
A few examples of our resources include:
College Rankings
Scholarship Listings and Financial Aid Resources
College Planning Guides
Career Guides
Health and Community Guides
Is there a charge for any of the resources or services you provide?
All of the rankings and resources on our site are free. If you want to share our resources on your own website, we do ask that you include a link to the original content for attribution purposes.
Are you a 501(c) nonprofit?
No, BestColleges is not a 501(c) nonprofit.
How often do you update your website's content?
We strive to keep the content of our website as up to date as possible. Rankings are refreshed annually and we regularly review our guides to ensure they reflect the latest information and best practices. We publish news and blog articles daily to keep our readers informed on the latest news and trends in higher education.
What makes you experts in higher education?
Who else has featured your resources?
Our resources have been featured on the websites of a variety of organizations, universities, and governing bodies. We've been mentioned by Berkeley University, Cornell University, Duke University, Johns Hopkins University, the city of Seattle, the state of Connecticut, Yahoo Finance, Autism Speaks, USDA.gov, Microsoft, and many other institutions. Visit our media page to find our latest mentions in the news.
What should I do if I want to advertise on BestColleges?
Visit our advertising page to learn more about advertising opportunities.
About Our Rankings
How can your rankings help me find a college?
To learn about how to utilize rankings for your college search, visit our rankings guide. The guide provides more information about how to make rankings work for you and what kind of things to avoid when using rankings.
Where does the data for your rankings come from?
How do you rank your schools?
An overview of our rankings methodologies can be found on our rankings methodology page. Specific methodologies are included with each school ranking.
Are for-profit or non-accredited colleges included in your rankings?
No. Only accredited, nonprofit schools are eligible for our college rankings."
Can I change the information included in my school's write-up in a ranking?
Yes, in fact we encourage reviewing them! If you are an employee of the university, please contact us to coordinate any updates.
My school was ranked higher (or lower) on last year's ranking. Why did its position change?
There is an increasing competitiveness to the online education marketplace. As more colleges add online programs, shifts in rankings tend to occur. The annual data updates in the NCES database can also cause slight changes.
Can a college pay to be included on your rankings, or sponsor one?
No. Schools cannot buy their way onto our rankings. They are independently ranked.