Mission Statement
At BestColleges.com we understand that what makes a college the "best" looks different to every student, and each college search comes with its own unique challenges. This is why we aim to help prospective students find the school that best meets their needs through proprietary research, user-friendly guides, and hundreds of independent college rankings.
What Do We Do?
We partner with HigherEducation.com to provide students with direct connections to schools and programs suiting their educational goals through our program rankings. Our rankings are intended to inform and guide prospective students toward institutions that provide a quality education and a meaningful learning experience at an affordable cost.
We also host a wide array of free college planning, financial aid, and career resources to help all students get the most from their education and prepare for the world after college.
Why Online Education?
We believe distance learning is a powerful educational opportunity for schools and students. It serves as a flexible option for students who cannot attend traditional campus classes, like those working full-time or with childcare restrictions. We want to give those individuals who might miss out on an opportunity to go back to school, or advance their career, the information needed to start their college search.
As online higher education demand grows and more schools bring programs online, it's important and necessary to hold institutions to a standard of excellence that students can depend upon when making their college choice.
More questions about BestColleges.com?
Please visit our FAQ page.
Our Team
Meet the people behind BestColleges.com
Director
Stephanie Snider
View Info
Director
Stephanie Snider
Since 2014, Stephanie has been managing BestColleges.com, where she directs content marketing strategy and oversees day-to-day site operations. Her belief that everyone deserves access to quality, affordable education is the touchstone that guides her. She earned her BA in English and M.Arch. at the University of Washington and boasts a work history that spans insurance, finance, design, entrepreneurship, and digital marketing. This varied experience uniquely lends itself to covering college and career planning for students at each step of their journey. In her "down time," Stephanie chases after her two loving, smart, funny, and beautiful children (note: completely biased opinion).

Media Relations Manager
Quinn Tomlin
View Info
Media Relations Manager
Quinn Tomlin
While studying English literature and philosophy at Seattle University, Quinn discovered an interest in the way people communicate and interact with each other. She brought this passion with her to BestColleges.com, where she specializes in email and media outreach and relationship management. When not building connections, Quinn loves to travel, hike the Pacific Northwest's beautiful trails, and try out new recipes on family and friends.
Chief Operating Officer
Rafael Jose
View Info
Chief Operating Officer
Rafael Jose
Rafael oversees the content marketing production and operations for HigherEducation.com. He works with schools and organizations within the education space, as well as prospective, returning, and current students, to develop BestColleges.com into the destination site for higher education. When deciding how best to build the library of content and information on the site, he often thinks about what kind of information will be helpful for his two baby boys (even though by the time they're college ready, they will probably experience school via VR headsets and holograms).
Product Marketing Manager
Heather Dileepan
View Info
Product Marketing Manager
Heather Dileepan
Heather oversees data collection and school surveys for the BestColleges team. With over a decade of experience in publishing, editing, marketing, and e-commerce, she loves finding parity between the creative elements of content creation and the compelling story well organized and accurate data presents. She earned her BA and MA in English and Writing and can usually be found with her nose in a book or editing (and re-editing) her latest short story…that is, when she's not busy being mom to her twin boys.

Senior Marketing Associate
Heather Condren
View Info
Senior Marketing Associate
Heather Condren
Heather graduated from the University of Central Arkansas with a BFA in graphic design. Before joining the BestColleges.com team, she worked as an inbound marketing specialist and dabbled in freelance design on the side. She enjoys the psychology behind audience targeting and email marketing, and how these efforts connect students with the resources and programs they need to thrive in college. When Heather is not in the office, she enjoys rock climbing, hiking the Pacific Northwest trails, and searching for the best southern-style Mexican queso (recommendations welcomed).
Senior Marketing Associate
James Valentine
View Info
Senior Marketing Associate
James Valentine
As a member of the marketing team at BestColleges.com, James helps spread the word about our wide range of college planning resources. After graduating with a degree in business and marketing from Boise State University, he came onboard eager to connect organizations and prospective college students with information regarding higher education. Outside of the office he can be found amongst friends & family, exploring all that life has to offer.
Compliance Officer
Shilpa Shyam
View Info
Compliance Officer
Shilpa Shyam
Shilpa attended Western Washington University, where she earned her degree in marketing. Shilpa began her professional journey in late 2016 when she was hired by HigherEducation.com. She has enjoyed learning from veterans of the business. Her favorite part of the job is communicating with partners on how to best represent universities and improve site content. In her off-time, Shilpa enjoys trying new recipes in the kitchen, making terrariums, watching Netflix, and dreaming of living abroad (she's always liked the sound of Costa Rica).
Operations and Data Intelligence
Jennifer Yee
View Info
Operations and Data Intelligence
Jennifer Yee
Jennifer is responsible for understanding the data and insights behind BestColleges.com. When she's not on the hunt for the world's greatest Bloody Mary, she is function-deep in spreadsheets looking for trends and outliers. Jennifer is a firm believer that the smartest product decisions are driven by data, and is dedicated to help BestColleges serve prospective students in the best way it can.
Designer
Ramzi Beshara
View Info
Designer
Ramzi Beshara
Over the past 10 years, Ramzi has honed his artistic eye while focusing on UI and making sure users get what they need and want. He is now responsible for the design and design maintenance of BestColleges.com. In his free time he enjoys playing music, going to shows, reading comics & books, and hopefully soon — as a newcomer to Seattle — taking advantage of the mountains.
Media Relations
Colin Weickmann
View Info
Media Relations
Colin Weickmann
Colin graduated from Washington State University with a BA in Digital Technology & Culture. Prior to joining the team at BestColleges.com, he worked as a writing tutor and instructor helping college students improve their academic and professional writing. Now as an Media Relations Specialist, Colin combines his passion for technology, writing, and helping students by developing strategies to enhance the site's many educational resources and rankings. Outside of the office, Colin enjoys immersing himself in music, practicing photography, skiing, traveling, and exploring the Pacific Northwest.
Content Manager
Logan Foley
View Info
Content Manager
Logan Foley
Logan manages the production of content for the BestColleges website, making sure the site covers all the relevant information that our users are interested in. She has a passion for higher education and believes continuous learning is the key to success. She earned her BA in Business from Boise State University and her MBA from Washington State University. She is a true crime and film buff and spends most of her free time reading, cooking, and going to the movies.

Content Editor
Kyle Kuhn
View Info
Content Editor
Kyle Kuhn
Kyle studied digital journalism at Central Washington University. While working for school publications and interning at the Seattle Met Magazine, he learned the importance of thoughtful writing and proper grammar. He brings this knowledge to BestColleges.com, where his goal is to keep site content clean and concise. Kyle enjoys watching Seattle sports, spending time with his significant other, writing/complaining about the Seattle Mariners, and playing video games (the one place where the Mariners might ever be successful).

Media and Press Inquiries
Please visit our Media and Press page for all media inquiries, press releases, rankings press kits, and downloadables.
#LETSTALKCOLLEGE
Let's Talk College
Join us, using #LETSTALKCOLLEGE, for topics related to higher education, barriers to college, online learning, educational technology, and career development.
We'll post each chat's questions in advance of the upcoming session on our Twitter account, along with related information to help get you ready. Student, faculty, support, and administrator perspectives are welcome!
---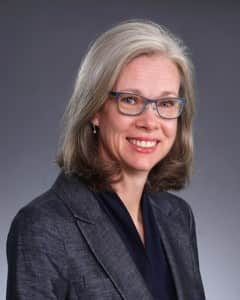 Meet Our Moderator
Melissa A. Venable, Ph.D. is a writer and educational expert for BestColleges.com where she contributes to web content on topics related to college and career decision-making. In this role she also leads an annual research project reporting online education trends, and moderates the BestColleges Twitter chat covering issues in technology and higher education. Melissa is also an adjunct instructor and course designer for Saint Leo University and the University of South Florida. She received her doctorate in instructional technology from the University of South Florida with research interests in distance education and online student support. Melissa is also a certified career coach.
Contact & Locations
If you have questions or feedback about our offerings, we invite you to get in touch with us: please call (281) 846-3072 or send an email to [email protected]
Contact Us
Advertising Policy
We partner with schools to help match prospective students with programs and pathways that best fit their professional needs and circumstances. When users make their school selections using BestColleges.com, we may receive compensation. Schools we are financially partnered with are clearly and unambiguously identified with terms like "Sponsored," "Featured" or something similar.
Sponsored schools also provide us with information regarding aspects of their programs including availability, financial aid, tuition and graduation rates. We do not independently verify these statements from school partners and therefore do not endorse or guarantee their accuracy.