9 Signs a College Supports Student Mental Health
Some colleges offer more mental health services than others. Learn about important signs to look for when deciding on a school.
Image Credit: FatCamera / E+ / Getty Images
If you or someone you know is considering suicide, please contact the National Suicide Prevention Lifeline at 988 or 1-800-273-TALK (8255), available 24 hours a day, seven days a week. All calls are confidential, and anyone can use this service.
---
Choosing a college can present extra challenges for students with mental health conditions, as well as students at higher risk of suicide. Not all colleges offer the same level of support, so it's important that you look into what a school offers in terms of mental health resources before you apply.
As you research institutions, come up with criteria specific to your concerns so you can find a college or university that meets your mental health needs.
You might consider checking out a school's resources, including what type of on-campus counseling is available, whether or not it offers 24/7 emergency care, and what kinds of mental health benefits its student health insurance plan covers.
Here are nine signs that a college prioritizes students' mental health and well-being.
1. Participates in the JED Campus Program
A critical student resource at colleges nationwide, JED Campus — a program created by The Jed Foundation — collaborates with schools' counseling and administrative departments to decrease incidents of substance and alcohol misuse and suicide among college students.
JED Campus consists of two tracks: a four-year program and an 18-month JED Campus Fundamentals Program. Both tracks assess colleges' systems and obstacles regarding mental health support and suicide prevention, followed by the implementation of an approved plan.
2. Promotes School-Life Balance
Managing both a college education and the campus experience can be a struggle for students, particularly for those with depression, anxiety, and/or thoughts of suicide. Colleges can help emphasize the importance of school-life balance by hosting activities such as meditation workshops and talks focused on time-management techniques.
3. Hosts a Variety of Orientation Activities
As part of the adjustment to campus life, first-year students with mental health conditions may have a harder time making friends and comfortably socializing.
Colleges that offer numerous orientation events and icebreaker activities can help new students feel more integrated into the campus culture. This can speed up their development of a reliable support network.
4. Houses an Established Counseling Center
College counseling programs — sometimes called counseling and psychological services, or CAPS — assist students with mental health concerns through confidential counseling and therapy. They may also provide treatment recommendations, referrals, and care coordination. Some schools even offer virtual services.
Both public and private colleges around the country house campus counseling centers to assist students with mental health challenges. Some examples of colleges that offer these services include Carnegie Mellon University, UCLA, and the University of Colorado Boulder.
5. Staffs an On-Campus Psychiatrist
As part of a comprehensive behavioral therapy team or student health services department, some colleges — particularly larger institutions — have a psychiatrist on staff to manage and administer psychiatric medications to students.
Having this specialist available allows students to get help without the need for a referral to an off-campus clinic.
6. Offers 24-Hour Emergency Response Services
Colleges should have a plan in place to provide immediate care to students in the event of a psychiatric emergency. This makes it easier for students to get the assistance they need without delay.
Students should be encouraged to save their school's emergency phone number in their contacts for easy access.
Take Time to Prioritize Self-Care
Give yourself time and space to focus on you. Explore our collection of mental health resources to find support.
Learn More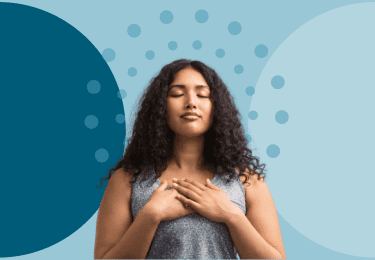 7. Maintains Diverse Health and Wellness Programs
A college with comprehensive health and wellness programs is more likely to be aware of the positive effects that practices such as yoga, nutrition counseling, and eating disorder prevention and treatment can have on students' mental health.
8. Runs a Peer-Counseling Program
Some universities maintain their own on-campus peer-counseling opportunities, courtesy of organizations like the National Alliance on Mental Illness and Active Minds. With peer counseling, students can talk with other students about challenges related to factors like stress, mental health, school-life balance, and homesickness.
Peer counseling can take many forms. At Drexel University, for instance, peer counselors work exclusively over the phone. UC Berkeley students can take advantage of drop-in office hours.
9. Provides In-Depth Training for Mental Health Counselors
Colleges that take the time and effort to provide training and resources, such as suicide prevention training and stress-management techniques, to on-staff mental health counselors are more likely to be genuinely interested in improving the mental health of their students.
---
DISCLAIMER: The information provided on this website is not intended or implied to be a substitute for professional medical advice, diagnosis, or treatment; instead, all information, content, and materials available on this site are for general informational purposes only. Readers of this website should consult with their physician to obtain advice with respect to any medical condition or treatment.