10 Professional Associations for Black and African American Students
Explore the top professional associations for Black and African American students across a variety of fields and industries.
---
Professional associations provide support, information, and industry connections.
Black and African American students can benefit distinctly from professional associations.
The 10 groups listed below include professional associations in various industries.
---
Professional associations can provide students with important connections and evolving sources of information as they enter an industry.
Associations offer a sense of community, bringing together individuals across geographic areas. Professional associations hold regular meetings, seminars, and conferences that keep members informed and connected.
Associations can support Black and African American students. These students are more likely to encounter discrimination in hiring practices and racial disparities within the workforce.
By establishing connections with professionals in their field, students can gain access to resources and support from people within their chosen industry. Affiliating with professional associations also shows potential employers your level of commitment to career growth.
Founded in 1977, the goal of the American Association of Blacks in Energy (AABE) is to ensure that Black and African American energy professionals take part in policy development and energy pathways.
Members hold a variety of professional roles, including consultants and educators, within energy-related fields. Students can apply for membership to AABE by filling out an online application and paying membership dues.
AABE offers scholarship funding and mentorship programs for students in STEM fields. Student chapters of AABE provide direct connections to universities nationwide.
The Executive Leadership Council (ELC), founded in 1986, builds Black and African American leadership pathways in business, economic, and public policy sectors. The ELC is committed to increasing the number of Black executives in Fortune 500 companies and C-suite positions around the globe.
The ELC supports students with scholarships, grants, internships, networking opportunities, and mentorship programs. The association also works with educational institutions to address barriers between Black and African American students and executive leadership positions.
The ELC connects students to partner companies, providing early career placement opportunities and a base to establish industry connections.
The National Association of Black Accountants (NABA) represents over 200,000 Black and African American professionals in accounting and finance industries. NABA provides career connections, educational opportunities, and informative resources to all members.
Black and African American students can take advantage of NABA's networking and mentorship opportunities, an annual student conference, and leadership development resources.
NABA hosts four student conferences each year where students can interview for internship and career positions with finance and accounting firms. Students can also take part in career coaching sessions with industry professionals.
The National Black MBA Association (NBMBAA) partners with business organizations to support MBA graduates across public and private sectors. NBMBAA supports over 6,000 members nationwide. The association focuses on the education, employment, and leadership development of students, graduates, and career professionals.
NBMBAA offers students scholarships, professional development opportunities, and business consulting connections. To join NBMBAA, Black and African American students can apply online and submit proof of collegiate enrollment to chapter leaders.
Upon graduation, students can upgrade their membership to a professional or associate level membership.
Founded in 1971, the National Black Nurses Association (NBNA) provides Black and African American nurse members with community connections that can foster learning and development. With 115 chapters nationwide, NBNA represents over 200,000 nurses.
NBNA offers scholarships to nursing students every year. Unlicensed nursing students can join NBNA by submitting a letter of career intent to a regional chapter leader. Students pay a discounted membership fee while enjoying full membership benefits.
NBNA members can take part in the association's mentorship program, an annual institute and conference, and job search and career support.
The National Society of Black Engineers (NSBE) supports the academic, professional, and community success of Black and African American engineers nationwide.
NSBE, founded in 1975, is a student-governed organization with over 600 chapters and 24,000 members. The organization supports students and professionals in engineering and technology fields.
Black and African American students studying science, technology, engineering, or math can join NSBE by submitting an application and paying an annual membership fee.
NSBE offers students over $500,000 in scholarship funds, internship and career opportunities, and annual conventions for professional development and networking opportunities.
The National Association of Blacks in Criminal Justice (NABCJ), founded in 1974, works to improve the administration of criminal justice policies and practices.
By providing support and leadership to students and professionals, NABCJ moves closer to its goal of improving the general welfare and influence of Black people within justice systems. NABCJ seeks to achieve equal justice for Black people and other minorities.
The association hosts 17 student chapters at colleges and universities across the country. NABCJ also offers a Thurgood Marshall Scholarship to college students each year.
Students and professionals can join NABCJ by filling out an online application form to connect with a local association chapter.
The American Association of Blacks in Higher Education (AABHE) represents Black Americans in higher education on a national and international scale.
AABHE provides resources to members studying and working in the education sector that support the needs of Black faculty and staff in higher education.
AABHE offers membership to students, professionals, institutions, and organizations. Black and African American students can apply for membership through the AABHE website.
Once a member, students have access to the AABHE career center, discounted rates for the annual national conference, and leadership programming.
The National Medical Association (NMA) is the largest organization for Black and African American physicians in the country. NMA represents over 50,000 physicians and their patients, working to eliminate racial health disparities.
The association provides professional development, community health education, and research opportunities to its members.
Students can join NMA through an online application system. Once a member, Black and African American students can access NMA's education platform, attend official events, take part in professional development courses, and attend an annual convention.
The National Organization for the Professional Advancement of Black Chemists and Chemical Engineers (NOBCChE) supports the academic, professional, and entrepreneurial pursuits of Black people in chemistry and chemical engineering related fields.
The association partners with school districts, institutions of higher education, and organizations to assist people of color along their academic and professional pathways.
NOBCChE gives out scholarship funds, fellowships, and other educational awards every year. Networking and career development programs offer college students opportunities to connect with career professionals and gain support in pursuit of STEM careers.
Student members can access career and academic content, national conferences and regional events, and mentorship opportunities.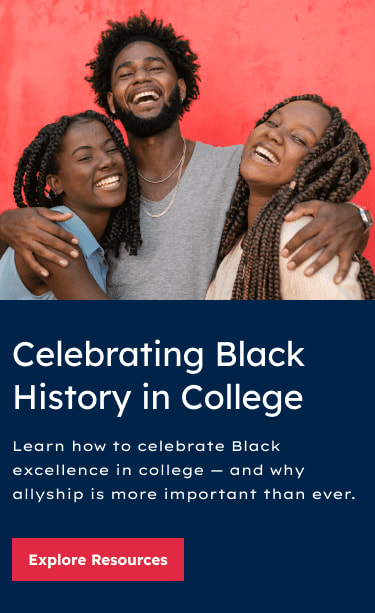 Frequently Asked Questions About Black Professional Associations
What is the largest African American organization?
The National Association for the Advancement of Colored People (NAACP) is a leading grassroots organization with over 2,200 chapters nationwide. The NAACP has over 2 million members who take part in activism efforts for civil rights and social justice.
The NAACP pushes for equal rights for all, without racial hatred or discrimination. With over 110 years of experience, the NAACP drives its mission for equality forward through educational, political, social, and environmental action steps.
How many Black organizations are there?
Hundreds of Black organizations exist nationwide. Organizations dedicated to civil rights, educational leadership, racial justice, and basic needs assistance support Black and African American people nationwide. Some organizations focus specifically on the needs of Black Americans, while others broaden their support to include all people of color.
What is a Black-led organization?
An organization with leadership who identify as Black or African American is a Black-led organization. Black-led organizations are often founded or created by Black and African American people.
These organizations cover a variety of categories — social, political, economic, environmental. Black-led organizations include the National Urban League and NAACP.