Making the Most of Your First Week on College Campus
If you're starting college this year, you are likely approaching two important milestones: moving away from home for the first time and stepping inside your first college classroom. While sorting out your courses and registration is probably your top priority, most students enjoy several days to a week on campus before classes actually begin. So, what should you do with that time?
Getting acclimated to your new campus, meeting your peers, and beginning a daily routine are all important ways to ease into the college experience. Below, I explore several opportunities that will facilitate your transition into campus life before classes start.
Campus Welcome Activities
Orientation and Convocation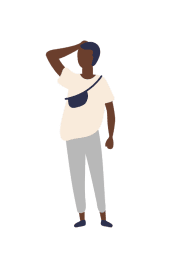 Orientation and Convocation
Because students move in or return to campus before the academic year officially begins, most colleges host welcome events in the days leading up to the start of classes. This week can include any number of activities, including new student orientations, campus picnics and barbeques, and concerts or other forms of entertainment.
Attending these events is a great way to learn the layout of the campus and meet new people. You can also clue in to your campus culture: What do people do for fun? What are their favorite classes? What is the history of your university? What is the fight song? You may have researched these things before choosing your college, but now that you're there, you can observe first-hand the dynamics of campus life outside the confines of a classroom.
The welcome week usually culminates with convocation, a formal celebration welcoming the incoming freshman class to campus. Convocation is often overlooked, but think of it as the opposite of college graduation. If graduation is the celebration that ends your college career, convocation is the celebration that starts it.
As an incoming college freshman, convocation is a great way to celebrate your first college success: getting in and getting there! It is also an opportunity to learn what your college is all about and to familiarize yourself with the college administration, since they will be the ones welcoming you.
To learn more about events going on during the welcome week, ask your residence hall advisor or check your university's campus calendar.
Exploring Campus
Student Services and Resource Fairs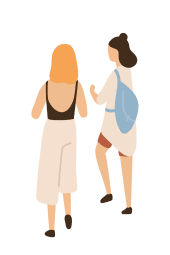 Student Services and Resource Fairs
In addition to all of the fun events you might attend in the first week, it's also good to familiarize yourself with college resources while both you and your campus are less active.
Getting to know where essential campus resources are — such as the student advising center, the library, dining halls, counseling and psychological services, and the tutoring center — will make your first few weeks on campus a lot easier because you won't have to look for them while also acclimating to your classes.
You should also use this time to scope out nonessential campus resources that you might enjoy, like the recreation center, student club offices, or study lounges, if your campus has them.
While you're walking around, take some time to check out the buildings where your classes will be held. This will prevent you from getting lost in the first few days of classes, and more importantly, it will familiarize you with how long it takes to get from place to place. If you're worried about back-to-back classes in different buildings, a quick practice run won't hurt. That way, you will know on the first day whether to inform your instructor about any potential time delays getting to her class.
During welcome week, it's also common for different offices and student organizations to set up tables in one part of campus for informational purposes. An event like this might be called "resource fair" or "open house" in the campus calendar and is a good way to find out what the university has to offer.
Starting a Routine
Make Time for Sleep, Exercise, and Relaxation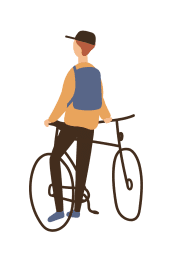 Make Time for Sleep, Exercise, and Relaxation
Before you get too excited about all of the fun things that you'll be able to do during the week, remember that you do, in fact, have a pretty big schedule change coming up. Starting classes means being in different places at different times throughout the week, so it's a great idea to get used to that routine by starting now.
The most helpful thing you can do for yourself is to start establishing your sleep schedule. Go to sleep and wake up at the times that you will be expected to the following week. This ensures you are getting enough sleep to get to those early classes and stay alert.
If you are someone who has other daily routines, such as exercising, talking on the phone with family, or going to work, start working those into your day-to-day life before classes start so that you get a better idea of how they fit in with your schedule. You've likely built your class schedule around your availability, but you may not have thought about when you'll get to do other things that matter to you.
Pay attention to when it seems like you have a lot of down time, since these will likely be ideal times for you to study or get some much-needed rest and relaxation when the semester gets underway.
Engaging with the Larger Community
Explore What's Off Campus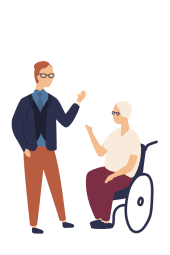 Explore What's Off Campus
College campuses tend to be tight-knit communities. With everyone wearing the college colors and rooting for their teams, plus other campus subcultures like greek life or clubs, soon you and everyone around you will be enmeshed in campus culture.
What students sometimes forget is that every university is surrounded by a larger community of locals in the town where it's located. Although it may seem like college is a transitional place where you will only live for four years, don't be afraid to get involved in the local community while you are there.
Get to know the people who live there permanently. Ask for their recommendations about fun things to do in the area. Get to know local business owners and patronize their restaurants and stores when you can. Remember that all of the staff, faculty, and graduate students at your university live in the surrounding area and it may help to understand them as not just part of your temporary college experience, but as permanent staples of the community.
In addition to learning about your new campus, the week before classes is a great time to learn about where you are living in general, especially if you've moved away from home. During your time in college, you will be a member of many communities, but don't miss out on enriching and exciting opportunities by staying locked up in your dorm all the time. Become an active learner both inside and outside of your classroom.