Why Coding Bootcamps Have Failed to Solve Diversity in Tech
The tech industry faces a diversity problem. Although coding bootcamps alone can't fix the problem, they can still help promote inclusion in tech.
BestColleges.com is an advertising-supported site. Featured or trusted partner programs and all school search, finder, or match results are for schools that compensate us. This compensation does not influence our school rankings, resource guides, or other editorially-independent information published on this site.
---
Tech is facing a diversity problem, with big disparities for people of color.
Women — of any racial or ethnic background — also face large disparities in tech.
Coding bootcamps alone aren't the solution, although they may make tech more accessible.
Colleges and companies need to make legitimate recruiting efforts to see progress.
---
You may have heard that entering the tech industry has become more accessible in recent years, especially with the creation of coding bootcamps. These programs operate as intensive crash courses in coding and other technical skills. They typically only last a few months, and they sometimes cost less than college programs. And it's true — with higher education still relatively inaccessible for many, bootcamps have become an alternative route to high-paying careers.
For context, according to the Bureau of Labor Statistics (BLS), jobs in computer and information technology are projected to grow by 13% between 2020 to 2030, faster than the average growth across all occupations. As a result of this boom, many job seekers are turning to the technology industry for potential employment.
High salaries also appeal to many applicants. The BLS reports that the median annual salary for computer and information technology jobs reached $91,250 in May 2020 — more than double the overall U.S. median wage of $41,950.
However, despite suggestions by the media that the bootcamps' accessibility can lead to a more diverse work pool, coding bootcamps do not seem to have lessened diversity disparities in the tech industry today.
Find the Right Coding Bootcamp For You
Facing the Facts
People of color have been historically excluded from the tech industry, and this continues to be the case.
According to a 2018 report by the Brookings Institution, 7.1% of computer programmers in 2002 were Black. Fourteen years later, that figure only grew to 7.6%. In 2002, Hispanic workers made up 5.1% of the tech industry. As of 2016, they made up 6.7%.
Source: Brookings Institution
(Editor's note: The Brookings report does not indicate whether there was any overlap between these two groups. In the remainder of this article, when not specified, the degree of overlap between racial categories was not indicated in the source data.)
Compared to demographic statistics for the general population, the Brookings data shows an even more alarming disparity. According to the 2020 U.S. Census, about 12.4% of the U.S. population is Black or African American alone (14.2% if you also include those who identified as Black or African American in combination with other racial groups).
The Hispanic or Latino/a population totaled 18.7% in 2020 (and includes those of all racial and multiracial groups, including Black or African American).
Women are also a minority in the tech industry. A 2020 report by AnitaB, a nonprofit which aims to advance women in tech, found that 28.8% of workers in the field identified as women. That number has risen from 25.9% in 2018 and 26.2% in 2019. However, the report also suggests it could take another 12 years for women to achieve equal representation in tech at this rate of growth.
"With women making up 85% of consumer decisions, and only 25% women in tech, there is a significant opportunity gap." — Lauren Sato, CEO of Ada Developers Academy
Women like Lauren Sato, CEO of Ada Developers Academy, are working hard to change that reality. "Through my work with Ada, I oversee the training and employment of the next generation of software developers," Sato explains. Ada is a nonprofit coding bootcamp for women and gender-expansive adults that is entirely cost-free.
"With women making up 85% of consumer decisions, and only 25% women in tech, there is a significant opportunity gap," Sato notes. "I am fortunate enough to work at a tech company that is 60% women."
Unlike at Ada, some of the largest and most well-established technology companies continue to see disparities, evidence that their attempts to increase diversity have not been effective enough to eliminate these disparities.
For instance, as of 2020, Microsoft's workforce consisted of:
28.6% women employees, a 1% increase from 2019
4.9% Black or African American employees, a 0.3% increase from 2019
6.6% Hispanic employees, a 0.3% increase from 2019
According to the Los Angeles Times, Google began publishing its employee demographic data in 2014. That year, Black employees made up 1.9% of the workforce, and about 2.9% were Latino/a. In 2020, those percentages remained low: 3.7% were Black, and 5.9% were Latino/a.
Women and people of color not only see these challenges in the numbers, but also in their everyday experiences. A 2021 Dice Equality in Tech report found that 57% of women reported encountering gender discrimination in the workplace, compared to 10% of men.
Source: 2021 Dice Equality in Tech report
Discussing her past experience being the only woman at an executive table full of men, Sato states, "I think the thing that becomes most challenging is that you have to balance being a representative of a demographic and being a subject matter expert while your colleagues at the table can focus exclusively on their technical expertise."
The most common types of gender discrimination in the workplace center around salary and benefits, respect for one's technical abilities, and opportunities for leadership.
About 55% of Black respondents to the Dice survey also reported that racial discrimination occurs frequently or very frequently in the tech industry. About 39% of Hispanic survey respondents agreed.
Bootcamps and Diversity
Some in the tech industry attribute these disparities to what they call a "pipeline problem." In other words, not enough women and people of color graduate with computer science degrees, which is what they say leads to a lack of diversity and inclusion in tech.
However, the pipeline problem theory ignores the social, cultural, and economic factors that impact individuals before college, lack of recruiting efforts by tech companies, and discrimination at tech companies that can lead to people leaving the industry altogether.
"Diversity in tech is bigger than the pipeline problem," Sato argues. "Tech companies must change their internal company cultures to be actively inclusive and anti-racist. Retention of diverse software developers is critical to increasing representation longitudinally."
Many have argued that coding bootcamps can help the tech industry tackle its diversity problem. After all, bootcamps are a nontraditional way to train people in programming. Bootcamps can teach skills that might otherwise be out of reach for certain populations because of income limitations or general lack of access to higher education.
"Tech companies must change their internal company cultures to be actively inclusive and anti-racist." — Lauren Sato, CEO of Ada Developers Academy
Additionally, bootcamps often last only a few months instead of several years, and they sometimes do not cost as much as a college education.
It is true that bootcamps may help to some degree. According to The New York Times, women held about 18% traditional computer science bachelor's degrees in 2013. In contrast, 35% of bootcamp students in 2015 were women.
That being said, coding bootcamp diversity may not be the silver bullet that many people expect. As reported in a 2015 study from RTI International, just 1% of bootcamp graduates were Black, similar to the percentage of Black employees at tech companies like Facebook and Google at the same time.
Source: The New York Times, RTI International
Sato mentions that "many bootcamps can also be cost-prohibitive, or include predatory income sharing agreements that have a significantly negative financial impact on their students."
Between 2015 and 2020, the percentage of Black employees at large technology companies did not grow significantly. In 2020, just 3.8% of Facebook employees were Black, 2.9% at Salesforce, 4.4% at Slack, and 6% at Twitter, the Los Angeles Times reported.
These numbers do not suggest a groundbreaking increase in diversity, despite bootcamps gaining in popularity during the past decade.
Is There a Solution?
When it comes to solving diversity disparities in the workplace, there is no easy fix. Although the theory that increased access to tech training leads to increased diversity in the tech workforce is compelling, coding bootcamps alone won't meaningfully change the industry.
However, some bootcamps are making a serious effort to recruit from underrepresented groups. Groups like Black Girls Code, Women in Web Dev, Girl Develop It, and Blacks in Technology actively work to change the demographics in the industry. Several bootcamps offer scholarships to people who are women, of color, or both.
"Ada has created $40 million in new salaries in the tech industry generated by over 500 women and gender-expansive software developers." — Lauren Sato, CEO of Ada Developers Academy
Other coding programs, like Ada Developers Academy, are also making substantial strides in diversifying the tech industry. "We provide a consistently successful pathway to tech for those historically denied access, prioritizing individuals from the Black, Latino/a, Indigenous, Pacific Islander, and LGBTQIA+ communities," explains Sato.
"To date," Sato says, "Ada has created $40 million in new salaries in the tech industry generated by over 500 women and gender-expansive software developers. Of those students, 79% are people of color, 38% are from BIPOC communities, and 46% identify as LGBTQIA+."
The solution still remains complex and multi-faceted. But there is hope. Like Ada Developers Academy, colleges and tech companies must make strategic efforts to hire people from historically excluded groups and promote them to managerial positions. If bootcamps follow suit and recruit more diverse participants into their programs, then the hope remains that real change is possible.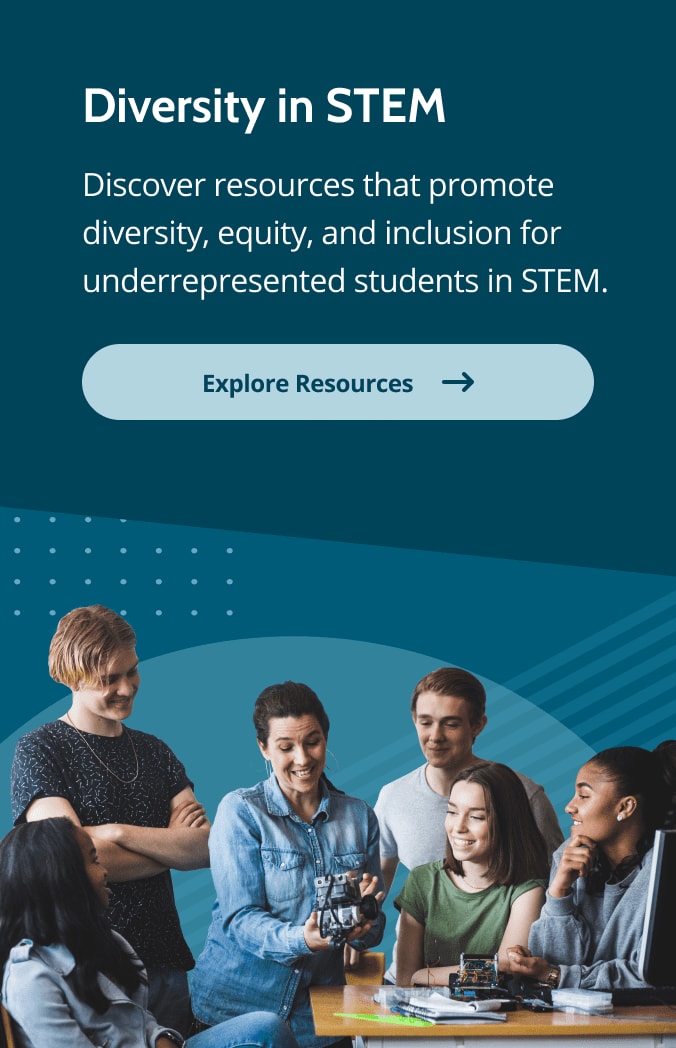 Frequently Asked Questions About Diversity in Coding Bootcamps
Are coding bootcamps still worth it?
For many people in underrepresented groups, bootcamps can still be worth it. But think about how much time and money you are willing to invest in a bootcamp. Can you find a bootcamp that offers scholarships to people with your demographic characteristics? Does it offer job placement services, which can help people without any previous industry connections?
What bootcamp scholarships are there for women coders?
What bootcamp scholarships are there for people of color?
Interview from:
Lauren Sato
Lauren Sato (she/her/hers) is the Chief Executive Officer of Ada Developers Academy, a nonprofit, entirely cost-free coding school for women and gender-expansive adults. Creating greater economic power and agency for BIPOC women and gender-expansive folks means a better world for everybody — and that's exactly what drives Lauren's work at Ada. With ample experience scaling impactful ideas, Lauren is dedicated to changing the face of tech by creating market-driven solutions to our most intractable social problems.
Explore More Bootcamps Resources
View all