Best Online Master's in Journalism Programs
Online master's in journalism programs teach the nuts and bolts of hardscrabble journalism and dive deep into the modern and rapidly changing mass media landscape. Today's journalism mirrors the news and media consumption habits of the culture writ large. Compare our list of top online master's of journalism programs by cost, flexibility, and academic quality.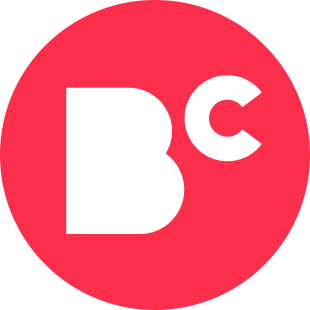 By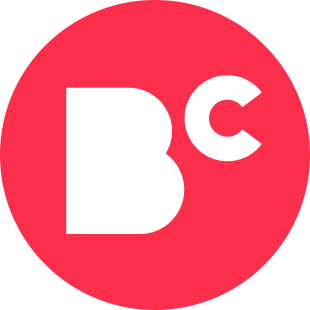 Staff Writers
Writer
The staff writers for BestColleges collaborate to deliver unique, student-driven content on topics such as career development, college life, and college planning....
Updated on July 20, 2023
Edited by
Amelia Buckley
Editor
Amelia Buckley has worked as an editor for BestColleges, focusing on degree resources for prospective students. She holds a BA in global studies from the University of California, Santa Barbara....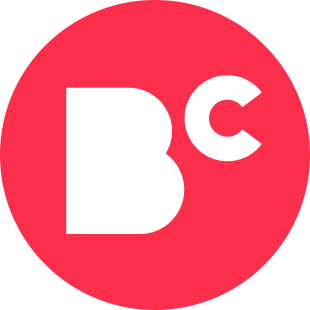 By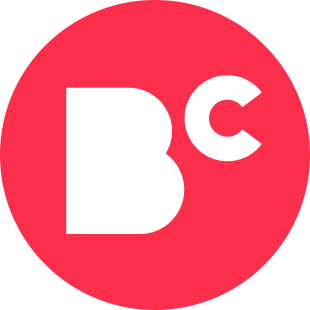 Staff Writers
Writer
The staff writers for BestColleges collaborate to deliver unique, student-driven content on topics such as career development, college life, and college planning....
Edited by
Amelia Buckley
Editor
Amelia Buckley has worked as an editor for BestColleges, focusing on degree resources for prospective students. She holds a BA in global studies from the University of California, Santa Barbara....
www.bestcolleges.com is an advertising-supported site. Featured or trusted partner programs and all school search, finder, or match results are for schools that compensate us. This compensation does not influence our school rankings, resource guides, or other editorially-independent information published on this site.
Turn Your Dreams Into Reality
Take our quiz and we'll do the homework for you! Compare your school matches and apply to your top choice today.
While journalism may evoke images from films like "All the President's Men" and "Spotlight," along with thoughts of a profession edging toward extinction, the reality is that master's degrees in journalism offer access to a modernizing, evolving discipline as vital today as it was during Watergate.
Online master's in journalism programs teach the nuts and bolts of hardscrabble journalism and dive deep into the modern and rapidly changing mass media landscape. Today's journalism mirrors the news and media consumption habits of the culture writ large.
In addition to teaching learners how to report hard news, journalism degrees focus on research, writing, and digital skills that apply to many careers. Most master's in journalism programs can be completed in two years and offer graduates an average base salary of $68,000 per year, according to Payscale data from July 2022. Read on to learn more about the best online master's in journalism programs.
What Can I Expect From an Online Master's in Journalism Program?
An online master's in journalism not only prepares students for careers in journalism, but also opens up many professional opportunities that prioritize communication, research, and writing. These master's programs take a modernized approach to journalism, spotlighting digital media and introducing learners to cutting-edge storytelling techniques.
These mostly self-directed online programs provide a flexible academic format for working professionals, allowing learners to complete their studies at their own pace while still working closely with peers and instructors. Most of these programs require approximately 30 credits and take under two years to complete. Before graduation, students typically complete a capstone journalism project.
In addition to more traditional coursework, many online programs use workshop-style peer review, where students present original work to their cohort and analyze and critique submissions as a group. Most online master's in journalism programs boast faculty rosters filled with experienced journalists. While these degrees are rooted in traditional, written journalism, students also have the opportunity to focus on digital media, photography, and film.
Graduates with a master's in journalism can take on countless roles in a rapidly evolving media landscape. Read on to learn more about careers you can pursue after an online master's in journalism program.
Still Looking for the Right Fit? Discover Similar Degree Programs.
Popular Online Journalism Programs
Learn about start dates, transferring credits, availability of financial aid, and more by contacting the universities below.
Best Online Master's in Journalism Programs
Is your school on this list? Get the BestColleges ranking seal.
How We Rank Schools
Each year, the BestColleges Ranking Team evaluates hundreds of programs to produce our annual Best Online Master's in Journalism ranking. In 2022, the team sourced the most recent data available from the Integrated Postsecondary Education Data System and College Navigator, both of which are hosted by the National Center for Education Statistics. We identified ten schools that qualify for our ranking list based on the following criteria.
Each school must be an accredited public or private, nonprofit institution.
Must offer a Master's degree program in the given subject.
Must submit an annual report to the National Center for Education Statistics.
To ensure the accuracy and quality of our final ranked list, the ranking team reviewed each qualifying school to ensure it met the criteria for our ranking, and then applied our proprietary ranking methodology to identify the best schools offering this program in the nation. Each school is ranked based on a formula measuring admissions rate, enrollment rate, full-time retention rate, and graduation rate. Review our Editorial Policy and Standards to learn more about the standards we uphold.
What Courses Will I Take in an Online Master's in Journalism Program?
Master's in journalism curricula vary from program to program. Some programs take a wider lens, focusing on mass communication as a societal function, while others delve deep into the practice of writing and investigation. Coursework covers diverse topics like digital storytelling and the legal elements of journalism.
News Reporting for the Web, Print, and Other Platforms
In an evolving media landscape, today's journalists do not only write for print newspapers. The modern journalist is digitally adept and provides copy for various media platforms. This course digs into the fundamentals of news writing and how those techniques apply to platforms as diverse as Twitter and traditional publications.
Feature Writing
Essential to journalistic storytelling, feature writing looks at the craft of reporting the news through various platforms. This writing workshop encourages students to develop story ideas and explore the craft of news writing composition. Students engage in critical discussion of peers' work and analyze published material.
The Constitution and the Media
While freedom of the press is enshrined in the U.S. Constitution, that does not mean it is without challenges and controversy. This course examines the history of free speech and free press and explores contentious legal challenges throughout history.
Exploring Digital Media
Rooted in photo and video journalism, this introductory course examines a wide spectrum of topics as they relate to contemporary media. The course provides learners with both technical photography skills and knowledge of topics like workflow and legal issues. Additional topics include audio recording and web design.
Essentials of Editing
Offering an overview of editing theory and practice, this course covers topics like line editing, copy editing, and common grammatical issues. Students learn to identify errors that regularly appear in professional writing. Additional topics include structure, word choice, clarity, and concision.
Find the Tools You Need to Get Started on Your Degree
What Are the Admission Requirements for an Online Master's in Journalism Program?
Admission requirements for an online master's in journalism program vary from school to school. Prospective students should expect to submit a completed application form, along with all corresponding fees. Applicants typically must submit official undergraduate transcripts, letters of recommendation, and a resume outlining relevant experience.
Application
Most online master's in journalism programs require candidates to submit applications online through their school portal. Specific questions and requirements vary across schools and programs.
Some schools require separate applications, while others allow students to use application systems like the Common App. Applicants must include basic information like their full name, mailing address, date of birth, and citizenship status.
Test Scores
While graduate programs typically require standardized test scores, many online master's in journalism programs do not require the GMAT or GRE. However, most programs look for a minimum undergraduate GPA of 3.0.
Letters of Recommendation
Schools ask for letters of recommendation to view candidates through the eyes of those who know them well. When asking for a letter of recommendation, applicants may reach out to current or former professors, supervisors, mentors, faith leaders, or others who can speak to the student's chance for success in a master's in journalism program.
Resume and Work Experience
Depending on the school, some master's in journalism programs may look for candidates with previous work experience — related or unrelated to journalism. Candidates should outline any paid or unpaid professional experience over the past five years when writing their college application resume
Essays
When writing a graduate school essay, learners should view this as an opportunity for the admissions panel to get to know them. Candidates can discuss why they want to earn a master's in journalism degree, how they plan to use their degree after graduating, and why they want to attend a particular school or program.
Official Transcripts
Transcripts serve many purposes in the admission process. In addition to confirming an applicant's GPA and academic ability, transcripts also identify potential transfer credits from previous college coursework.
What Can I Do With an Online Master's in Journalism Degree?
Career Outlook
While a journalism degree may seem to provide narrowly defined career options, that could not be further from the truth. Journalistic skills apply to myriad occupations and fields. At their core, journalists are trained and effective writers, and writers enjoy many different opportunities across industries.
Graduates with journalism degrees work in a variety of environments, including advertising and public relations, communications management, and freelance writing. Additionally, the digital training of modern journalism programs provides a relevant and widely applicable set of skills.
See where a master's in journalism degree can take you. Learn more about journalism careers here.
Career Paths
Journalist
Journalists research and write. These professionals produce digital and print news articles for a variety of publications. Journalists conduct interviews, collect facts, and pursue investigative leads. They work closely with editors to generate new content and work in a variety of media, such as newspapers, radio stations, and online formats.
Median Annual Salary: $49,300
---
Editor
Editors have myriad responsibilities, depending on their role and workplace. They may engage in copyediting, layout aesthetics, and thematic content. Editors work in any environment that employs writers, including newspapers and online journals. They must possess strong communication skills, and many have knowledge of HTML and web page layout software.
Median Annual Salary: $63,400
---
Public Relations Manager
These communication specialists work for people and organizations within many industries. They maintain and improve public perceptions of their clients. PR managers create press releases, devise and execute marketing initiatives, and plan events such as conferences and parties.
Median Annual Salary: $118,430
---
Reporter
Reporters investigate and write stories. They are often employed by news organizations and private companies. Some reporters work in a freelance capacity. These news professionals meet story deadlines, work closely with editors, and research and write leads. Many reporters have specialized knowledge regarding specific topics, including American politics, regional conflict, and entertainment.
Median Annual Salary: $49,300
---
Writer/Author
Writers and authors create written content for a broad spectrum of media, including blogs, magazines, and advertisements. These professional writers boast clean prose and strong research. Many work as freelancers but maintain close relationships with editors and other organizations. With a background in journalism, these writers may work as bloggers, copywriters, and content writers.
Median Annual Salary: $67,120
---
Journalism Not For You? Check Out These Related Careers.
Continuing Education
Some master's in journalism graduates may decide they want to return to college to obtain a doctorate in journalism. Students taking this path typically want to teach in a higher education setting and complete research in the discipline. Some learners may also decide to take on post-grad certificates in specific areas, such as photojournalism or publishing, which take less time than doctorate programs.
How Do I Choose an Online Master's in Journalism Program?
Cost
The cost of a master's in journalism program can vary substantially, making it important for prospective students to understand the true program cost. Costs between online and campus-based degrees can vary significantly, as can expenses incurred at private vs. public colleges. Typically, in-state tuition at public universities offers students the most affordable option.
Program Format
In online master's in journalism programs, students can choose between asynchronous and synchronous learning formats. Depending on scheduling needs, many schools offer both full-time and part-time options. Speak with an admissions counselor to figure out what option works best for you.
Location
Although not as critical for online programs, location still matters. Online programs may have on-campus requirements like practicums Students who live near campus can take advantage of campus facilities. Students who find themselves wondering whether to go to school online or on-campus should consider commuting or travel expenses.
Accreditation
Before committing to any master's in journalism program, prospective students must ensure any option holds institutional accreditation. Graduate-level journalism programs can also hold programmatic accreditation from the Accrediting Council on Education in Journalism and Mass Communications.
Student Support
Student support plays an important role in the success of any master's in journalism student. The best programs provide opportunities for mentorship and top-tier internships. Many online programs have support services specifically for online students, including virtual tutoring and networking opportunities.
Frequently Asked Questions About Master's in Journalism Programs
Is a master's in journalism worth it?
After deciding whether an online degree best suits their academic and personal needs, learners must then figure out if a master's in journalism aligns with their professional aspirations. The Bureau of Labor Statistics (BLS) projects journalism jobs to grow as fast as average between 2020-2030.
The BLS also projects positions for writers and authors to expand as fast as average in that same period, leading to the creation of more than 12,000 new jobs. Students seeking versatile career options often gravitate towards this degree.
What can I do with a master's in journalism?
While a master's in journalism does provide specialized training in news and media, it also offers learners a broad range of skills that are widely applicable in the job market. A master's in journalism lets graduates pursue careers in various industries and settings.
Whether working in-house or in a freelance capacity, individuals who can research effectively and write persuasively may always be in demand. Those who enjoy breaking news or working on reflective, long-form pieces have a place in journalism.
Are journalism graduates in demand?
The BLS projects that several jobs for master's in journalism graduates will expand in the coming years. Positions for public relations and fundraising managers are projected to grow by an impressive 13% between 2020-2030, leading to 11,300 new positions.
However, those interested in editorial roles can anticipate a projected job growth of 5%, which is slower than average. Demand for journalism jobs varies by career with public relations managers being highest in demand, followed by news reporters and journalists, and then editors.
How much money can I make with a master's in journalism?
Salaries for those with a master's in journalism can vary substantially, especially when considering factors such as location, experience level, employer, and job title. Because many writers and editors work as freelancers, salary also depends on the number of clients and a journalist's rates.
The BLS found that reporters and journalists earned median salaries of $48,370 in 2021, which is slightly above the median salary for all occupations. However, those in the top 10% of earners brought home salaries over $120,000.
What are the highest paying jobs with a master's in journalism?
After earning a master's in journalism and working in the field for several years, graduates can pursue jobs with higher pay and advancement opportunities. For instance, public relations and fundraising managers earned median salaries of $119,860 in 2021. The top 10% of these professionals made salaries in excess of $200,000 per year.
Because so many factors can affect actual earnings and potential, students should think carefully about the career path they choose – especially in regards to long-term salary projections.
Resources for Graduate Journalism Students
JEA provides free journalism resources and educational opportunities. Student members can access publications, receive discounted prices on books, and seek advice from other members. The association is specifically aimed at inspiring new journalism educators.
The AEJMC is a nonprofit educational association for journalism students and teachers. It promotes mass communication education and compiles information and resources for its members and the public. Students can find helpful publications, teaching tools, presentations, and reports on its website. The AEJMC also offers scholarships.
The NSPA provides journalism resources to students across the globe in order to promote professional development and define ethical practices. Its Associated Collegiate Press division aims to educate collegiate students by providing resources, links to professional organizations, educational materials, training programs, and an online forum.
MERLOT gives students access to free consolidated, subject-specific information. Website visitors can view case studies, journal articles, and textbooks to help enhance their understanding of certain subjects and view refresher information on topics such as digital mass media, information security, and social media.
Open Textbook Library offers free online access to peer-reviewed textbooks. Journalism students can peruse new information on strategic communications, study up for exams on media studies, and learn about business communications. Open Textbook Library also acts as a resource to students after they graduate, allowing them to keep expanding their skill set.
Professional Organizations
Professional organizations offer a fantastic way for journalists to support one another and ensure the collective success of their craft. Current students and recent graduates may find that membership with one of these organizations does more than inspire them; professional organizations often provide continuing education opportunities, facilitate networking, and host job boards for entry-level professionals.
The Society of Professional Journalists works to protect freedom of speech and the press. It seeks to ensure an ethical profession and promotes the spread of accurate information to the public. Members receive educational resources, subscription to a national magazine, and career services.
The American Press Institute focuses on helping publishers to engage their audiences, grow their revenue streams, and communicate accurate information. API is a resource that does not require traditional membership, but rather acts as a tool; it provides online training and in-person workshops to help journalists and organizations succeed.
APME seeks to advance the field of professional journalism and support freedom of information. Working with the Associated Press, this nonprofit organization mentors journalists and focuses on professional development for newsroom editors. Members receive discounts on conferences, networking and training opportunities, and access to workshops and helpful publications.
Started with only seven female journalists, the AWC is now an organization comprised of over 1,100 members who connect and empower women worldwide. AWC promotes female leadership and supports their advancement in the field of communications. Membership comes with ample networking access, online publications, website resources, and a job board.
An independent, nonprofit organization, AHJC strives to improve healthcare reporting and advance the public's understanding of community and global health. AHJC provides its members with health journalism training, educational resources, career services, and networking opportunities.