Job Profile: Materials Management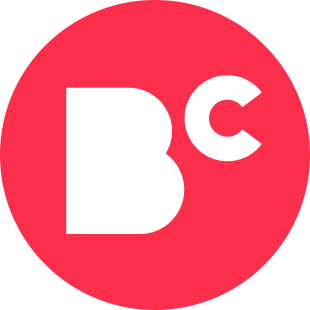 By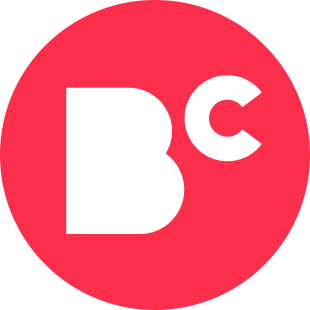 Staff Writers
Writer
The staff writers for BestColleges collaborate to deliver unique, student-driven content on topics such as career development, college life, and college planning....
Updated on March 28, 2023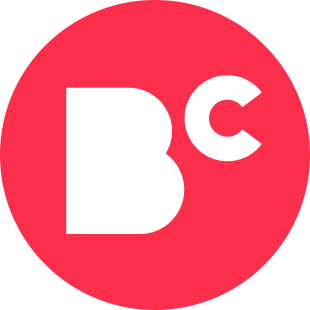 By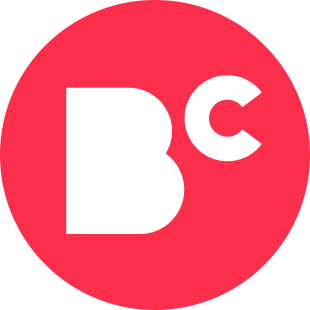 Staff Writers
Writer
The staff writers for BestColleges collaborate to deliver unique, student-driven content on topics such as career development, college life, and college planning....
Updated on March 28, 2023
www.bestcolleges.com is an advertising-supported site. Featured or trusted partner programs and all school search, finder, or match results are for schools that compensate us. This compensation does not influence our school rankings, resource guides, or other editorially-independent information published on this site.
Turn Your Dreams Into Reality
Take our quiz and we'll do the homework for you! Compare your school matches and apply to your top choice today.
Keeping a healthcare organization running smoothly relies on more than just doctors and nurses. It's impossible to deliver high-quality patient care without the essential supplies, so that's where materials management comes in. Materials management is a logistical career similar to supply chain management in which professionals are hired to supervise purchasing decisions.
In the healthcare field, materials managers focus on ensuring their medical facility is properly stocked with the right products and equipment. They're involved in procuring everything from blood pressure cuffs and medications to hospital beds and x-ray machines.
Materials management plays a pivotal role in guaranteeing all tools needed by medical staff are accessible through efficient ordering. Buying the best quality products at the most cost-effective prices for their facility's inventory is the goal.
Materials Manager Salary
Survey statistics published by Salary.com show that the median annual salary for materials management professionals in America is $96,823. This equates to a median hourly wage of $47, or $1,862 per week. When benefits like social security, pension, bonuses, disability, medical insurance, and vacation are included, materials managers bring in a six-figure average yearly compensation of $140,610.
Beginning Salary
Newly appointed materials managers typically land in the bottom 10th percentile of earnings with an annual income around $71,139. However, senior materials management professionals with years of experience can bring home a base salary over $124,383. Those who advance into the role of Director of Materials Management can eventually earn upwards of $171,553.
Popular Online Programs
Learn about start dates, transferring credits, availability of financial aid, and more by contacting the universities below.
Key Responsibilities
Materials managers have the primary responsibility of controlling the buying decisions and setting policies for managing the facility's supply chain. Materials management professionals will build relationships with vendors and lead contract negotiations for fair pricing. Implementing measures to reduce supply costs within tight budget constraints is essential.
Other typical daily duties include reviewing inventories, identifying any miscalculations, assessing the facility's needs, overseeing the distribution of supplies, analyzing purchase histories, settling vendor complaints, and placing necessary orders. Materials managers will report to the healthcare organization's board to handle requests for special supplies. They'll also have to oversee the materials department's staff.
Necessary Skills
Working in materials management requires you to possess strong communication skills for effectively conveying purchasing information to vendors, staff, and executives. Good negotiation skills are important for materials managers to settle upon reasonable terms of contract with suppliers. Clinical knowledge of essential healthcare products is a must. Basic math skills will help materials managers compare prices and track budgetary goals.
Materials managers must have great analytical skills to know when supply levels need to be replenished. Computer skills are essential since most healthcare facilities have digitalized their inventory. Materials management also necessitates great problem-solving, team leadership, and organization skills.
Degree and Education Requirements
At the minimum, materials management jobs in healthcare require a four-year bachelor's degree from a regionally accredited college or university. Most materials managers start their career by majoring in business administration, logistics, supply chain management, or management. In some cases, a bachelor's program in materials management may be offered.
Be sure to take courses related to cash management, equipment purchasing, supply chain, warehouse planning, and quality assurance. Forging ahead to graduate school for a Master of Health Administration (MHA) or MBA in Healthcare is smart for specialization. These degrees deliver the managerial and clinical knowledge specifically needed for the medical industry.
Pros and Cons of the Position
Like any other profession, materials management comes with a balance of rewards and challenges you should know about. On the plus side, materials managers are granted a high average yearly salary and excellent benefits. Materials management jobs can be found at healthcare facilities in any geographic location. It's even possible to find similar positions in other sectors, including manufacturing, retail, and wholesale trade. Materials managers can take advantage of fast healthcare industry growth without having a patient-facing job.
However, a career in materials management often requires long overtime hours on weekends and holidays. Managers may be on call for whenever supplies run low. Materials managers must invest in advanced training and continuing education. Competition for job openings tends to be strong. Overseeing the entire supply chain of a large hospital or medical practice can also be stressful.
Getting Started
While earning your degree, start building your resume with relevant experience in inventory management. Taking on a supply chain internship or co-operative is smart. Some students may work part-time at a manufacturing facility to gain hands-on logistics training. In graduate school, you'll be required to complete an administrative residency for developing your managerial skill set.
Upon graduation, begin applying for jobs in materials management. It's possible you'll have to start as a buyer or purchasing agent before advancing. Materials managers in healthcare typically must have five to eight years of experience. Pursuing certification through the Association for Healthcare Resource & Materials Management (AHRMM) can help.
To become a Certified Materials & Resource Professional (CMRP), you must pass a 110-question exam. Documenting at least 45 hours of continuing education every three years will be required.
Future Outlook
The demand for healthcare services is steadily growing thanks to increased access to medical care through the Affordable Care Act and an aging baby boomer group. However, materials management is competitive profession seeing little growth. Some hospitals are increasingly hiring third-party companies to handle their supply chain needs. Tight budget constraints from lower government funding will limit hiring.
Cooperative purchasing agreements set for sharing local, municipal, or regional resources to buy inventory is also hurting job growth. Overall, the BLS predicts that employment of materials managers will grow by just one percent through 2024, which will be around 700 jobs. Materials management jobs can be found in hospitals, clinics, outpatient centers, nursing homes, long-term rehabilitation facilities, and medical group practices. Materials management offers mid- to upper-level administrative jobs for professionals interested in supporting the flow of supplies in healthcare delivery systems.
Materials managers have the power to control the facility's purchasing and inventory functions to keep supplies properly stocked. They negotiate contracts with vendors and coordinate necessary shipments to help fulfill physician supply orders without breaking the budget. If you work towards a career in materials management, you'll have the opportunity to carefully allocate supplies used in medical treatment so that healthcare organizations run efficiently.