How to Work as a Freelance Artist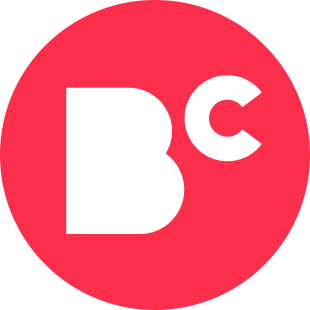 By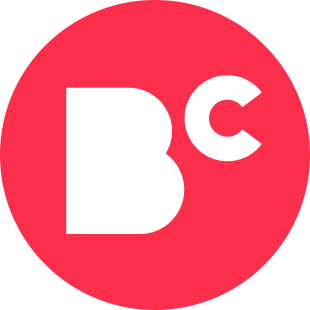 Staff Writers
Writer
The staff writers for BestColleges collaborate to deliver unique, student-driven content on topics such as career development, college life, and college planning....
Updated on November 22, 2022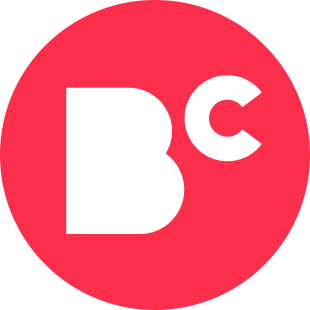 By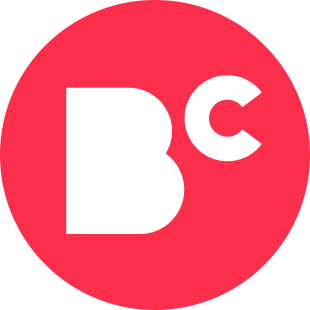 Staff Writers
Writer
The staff writers for BestColleges collaborate to deliver unique, student-driven content on topics such as career development, college life, and college planning....
Updated on November 22, 2022
www.bestcolleges.com is an advertising-supported site. Featured or trusted partner programs and all school search, finder, or match results are for schools that compensate us. This compensation does not influence our school rankings, resource guides, or other editorially-independent information published on this site.
Turn Your Dreams Into Reality
Take our quiz and we'll do the homework for you! Compare your school matches and apply to your top choice today.
Despite the economic downturn, some art sectors, like fashion and marketing, are thriving.
A freelance artist is someone who works short-term gigs, usually on a contractual basis.
Aspiring freelancers should have a website and market themselves on social media.
As more companies turn to freelance artists, be sure you know your rights as a contractor.
---
Freelancing in 2020 was a roller coaster, to say the least. As businesses and clients reevaluated their finances, many contract and freelance opportunities came to a standstill, which led to many workers being laid off, getting their hours reduced, or having their positions eliminated entirely.
But being a freelance artist isn't all bad. Fortunately, the gig economy has remained relatively stable compared to more traditional industries, such as retail and marketing. This unexpected stronghold has seen some growth as more individuals take their careers into their own hands.
Even during these challenging times, many freelance artists are thriving. Industries such as advertising, journalism, and design — for which independent and contract artists inarguably serve as backbones — have kept hiring freelancers.
Industries like advertising and journalism have kept hiring freelancers during the pandemic.
Self-employed artists may continue to experience economic highs and lows as the economy begins to recover from the COVID-19 pandemic. With that said, here's a look at what being a freelancer means and how you can craft a stable career as an independent artist.
What Is a Freelance Artist?
"A true gig job or gig worker job is … something short term [in which] they're freelancing or they're doing something on the side," explains Paul Nichols, executive director of the Institute for Innovation and Entrepreneurship at the University of Texas at Dallas. "A lot of these types of jobs are jobs that people can cycle in and out of very quickly based on their schedule or their own needs."
Simply put, being a freelancer is exactly what it sounds like — you choose what to work on and set your own hours. You're essentially your own boss. Freelance artists and independent contractors can move from role to role while avoiding the hassles of conventional, salaried jobs. This sense of flexibility and entrepreneurship appears to be flourishing amid the pandemic.
To become a freelancer, you must find your niche, whether that's writing, designing, or producing small art pieces. You need to identify what your biggest strengths are so you can tap into those skill sets and the relevant markets.
To become a freelancer, you must find your niche, whether that's writing, designing, or producing small art pieces.
Once you've figured out your niche, it's time to start advertising your services. Freelancers can use any avenue to market themselves, such as local directories and social media. The goal is to show others what you have to offer — and why you're worth hiring.
As your marketing efforts gain traction, begin building up your client base. The strength of an artist's client base often determines whether they'll succeed or fail in a competitive market. If the work is good quality, satisfied customers can help strengthen your reputation through word of mouth, shout-outs, and referrals.
In the mix of marketing and building up a client base, any freelancer worth their weight will want to establish themselves as a legitimate business or entity. Doing this not only allows you to market your services as an actual business, but also lets you keep your finances and legal paperwork separate from your assets.
In today's struggling job market, industries such as design and writing have benefited greatly from the gig economy. Freelancers have filled and will continue to fill roles that many companies view as either short-term gigs or long-term partnerships.
The 11 Best Websites for Freelance Artist Jobs
In this digital age, freelance artists have found many ways to market themselves. Portfolio sites and social media are usually the preferred outlets for artists to showcase their work and advertise their services to clients, but these aren't the only outlets available. Freelance websites can help you market your craft on a larger platform to a more diverse array of potential clients.
Below are some of the best freelance job sites independent artists can use, divided into general and industry-specific categories.
General Job Sites for Freelancers
Upwork
Upwork primarily caters to those looking for high-quality freelance gigs in industries such as marketing, consulting, and web development. The platform uses a high-profile vetting process before creatives can start bidding on projects. It also tracks invoices, billable hours, and client communication.
Freelancer
One of the largest online marketplaces for freelancers, the aptly named Freelancer allows freelance artists to search and apply for both local and remote jobs in several fields, including design, content writing, and social media marketing. Like Upwork, the platform keeps track of your invoices, working hours, communication, and payment.
Fiverr
Fiverr is great for artists just getting started in the freelancing world. The site skews toward those in the creative/design space and has a reputation for offering low-cost gigs that can help beginners build up their portfolios. Fiverr also lets freelancers put together their own packages and offer custom services to clients.
Guru
Guru targets more seasoned professionals rather than entry-level freelancers, making it ideal for those with some freelancing experience under their belt. The platform caters to independent contractors in creative areas such as design, sales and marketing, programming, writing, and translation. Similar to Upwork, Guru users can bid on projects.
LinkedIn ProFinder
Launched by LinkedIn in 2015, LinkedIn ProFinder connects freelancers with quality leads and opportunities. The platform works well for freelancers with expertise in areas like editing, graphic design, marketing, and photography; however, you must go through an approval process to be eligible for gigs. Once approved, independent contractors will receive alerts regarding potential clients and projects.
Working Not Working
The mission of Working Not Working (WNW) is to connect talented creatives with innovative companies such as Apple, Google, Airbnb, Facebook, and Nike. WNW has built a reputation for offering both high-quality gigs and freelance-friendly features. Instead of you having to seek out potential companies, the company will come to you if it thinks you're a good fit.
SimplyHired
Popular job search website SimplyHired is great for both experienced and burgeoning freelancers. With this site, you can browse freelance jobs in your area, narrowing your searches using filters such as distance and date posted. You can also use the salary tool to get a rough sense of how much artists make in your area.
Industry-Specific Job Sites for Freelancers
Freelance Writing Gigs
Geared toward freelance writers, Freelance Writing Jobs curates the best freelance writing gigs on the web. The site's moderators update posts daily, sifting through hundreds of opportunities to find high-quality listings. Unlike other platforms, you don't need to bid on jobs and must apply directly through the original job posting.
Designhill
Designhill is built for freelance designers and lets companies either create project contests or search for designers' services through the platform's database. One bonus is that creatives can design, print, and sell shirts through a personal store.
Behance
Managed by Adobe, Behance supplies creative inspiration while showcasing premier artistic work in areas like illustration, animation, and web design. The platform acts as both a portfolio site and a social media network, allowing like-minded individuals to connect, collaborate, and find quality leads.
99designs
99designs is another design-focused website that connects freelancers with both domestic and international businesses. The platform supports independent designers by helping them find job opportunities and encouraging them to collaborate with other artists through online communities.
COVID-19's Impact on Freelance Artists and the Gig Economy
The pandemic has taken a toll on many workers, including freelance artists. Americans for the Arts found that nonprofit arts and cultural organizations have lost an estimated $14.8 billion in revenue since the pandemic took hold early last year. Nearly 880,000 art jobs are no longer supported, and 35% of artists and related workers have been laid off or furloughed.
Since the pandemic began, 35% of artists and related workers have been laid off or furloughed.
The fine and performing arts are by far the hardest-hit creative sectors. According to The Art Newspaper, these two industries combined have lost about 1.4 million jobs — or half of all fine and performing arts jobs — and over $40 billion in sales.
Fortunately, it's not all doom and gloom. Many freelancers and independent contractors are thriving in areas such as fashion, marketing/advertising, and communication.
Due to work-from-home policies, most companies and businesses have shifted to being either fully or partially remote. For a number of freelance artists, staying home is just like any regular business day. Some jobs have even benefited from the new emphasis on remote work: FlexJobs reports that certain creative fields, like gaming, have experienced growth due to their remote nature and the high demand for skilled professionals.
10 Tips for Becoming a Successful Freelance Artist
1. Register a Creative Business
In order to establish yourself as a freelancer, you should register your business, usually as an LLC or small corporation. Freelancers can file the correct forms and documents with their local government. Keep in mind that you'll need to repeat the registration process every time you move to another state. You'll also have to file state and federal tax forms and bank documents.
2. Come Up With a Business Plan
Like any company, independent artists must have both short- and long-term plans to guide their business and find success. These plans should include the following:
A list of your responsibilities
A complete list of the services you offer
How much you'll charge for each service
Costs of operation
3. Create a Website or Online Portfolio
The best way for a freelance artist to get the word out about their business is to create a website or online portfolio. You may build this showcase from scratch (assuming you already know how to code and design webpages) or customize a site using a platform like WordPress, Squarespace, or Behance. Be sure to display examples of your work, a list of your services, and your prices.
4. Form a Dedicated Creative Space at Home
Artists need a dedicated workspace to create. This is best done by either finding a quiet area at home or renting an office. In this space, you can meet with clients, complete projects, and store supplies and materials. You want to be able to work without distractions or interruptions.
5. Acquire a Few Recurring Clients
Before you pursue a freelance business, you should have a few recurring clients in place already. This will help you grow and financially support your endeavors. Your reputation will also grow when your clients use word of mouth to help advertise your services and prices.
6. Sign Up for Job Boards and Directories
Registering for job boards and directories is a terrific way to keep up with the latest freelancing gigs. With these platforms, you can find companies that are seeking independent contractors for various full-time, part-time, remote, and location-specific positions.
7. Market Your Services on Social Media
Being able to use social media as a promotional tool is critical for freelance artists' success in today's economy. Platforms such as Twitter and Instagram can help artists gain traction and get their name out there.
8. Sell Your Art Online
Selling your artwork or other crafts online lets you pick up some extra funds during difficult times or when you're trying to build up your client base. Many freelance artists advertise their products on popular sites like Fiverr and Etsy.
9. Network With Other Freelancers
Networking with other freelancers is one of the best ways to find contract work. By joining online freelance groups and industry-specific sites, you can identify relevant job opportunities and even get direct access to prospective clients.
10. Secure a Steady Job
Many freelance artists can't rely on freelancing alone — at least not in the beginning — which is why it helps to have a steady income to fall back on. A regular part- or full-time job ensures you can afford to eat, live, and pay your bills as you get your freelance business up to speed.
The Future of Freelance Artists
While the gig economy has no doubt suffered from cuts and layoffs due to COVID-19, it's slowly begun to pick up steam again — some good news for self-employed creatives and small business owners.
According to FIU News, freelancing is poised to be a mainstay in certain art sectors, like design, entertainment, and media, due to the flexibility it provides. Freelancers Union executive director Rafael Espinal told Marie Claire, "We are in a period of time when the freelance workforce is regarded as 'the future of work.'"
Freelancing is poised to be a mainstay in certain art sectors, like design, entertainment, and media, due to the flexibility it provides.
Still, as MIT's Elisabeth Reynolds points out, freelancers and independent artists are often left defenseless against taxes and labor rights and benefits. "[Contract and freelance] workers are some of the most vulnerable workers in society when it comes to unemployment shocks," Reynolds said.
As the gig economy grows larger, local, state, and federal governments will need to pass laws that support freelance artists and clearly define their roles and rights. New York City, for example, passed the Freelance Isn't Free Act in 2016, while California passed the "Gig Worker Bill" in 2019.
Regardless of whether your city or state maintains any regulations on freelancing, it's advised that you learn how to protect yourself from exploitation and underpayment as you pursue your freelancing career.
---
Editor's Note: This article contains general information and is not intended to be a substitute for professional advice. Please consult a professional advisor before making decisions about financial issues.
---
Feature Image: FluxFactory / E+ / Getty Images