How to Land an Internship After a Coding Bootcamp
BestColleges.com is an advertising-supported site. Featured or trusted partner programs and all school search, finder, or match results are for schools that compensate us. This compensation does not influence our school rankings, resource guides, or other editorially-independent information published on this site.
Ready to start your journey?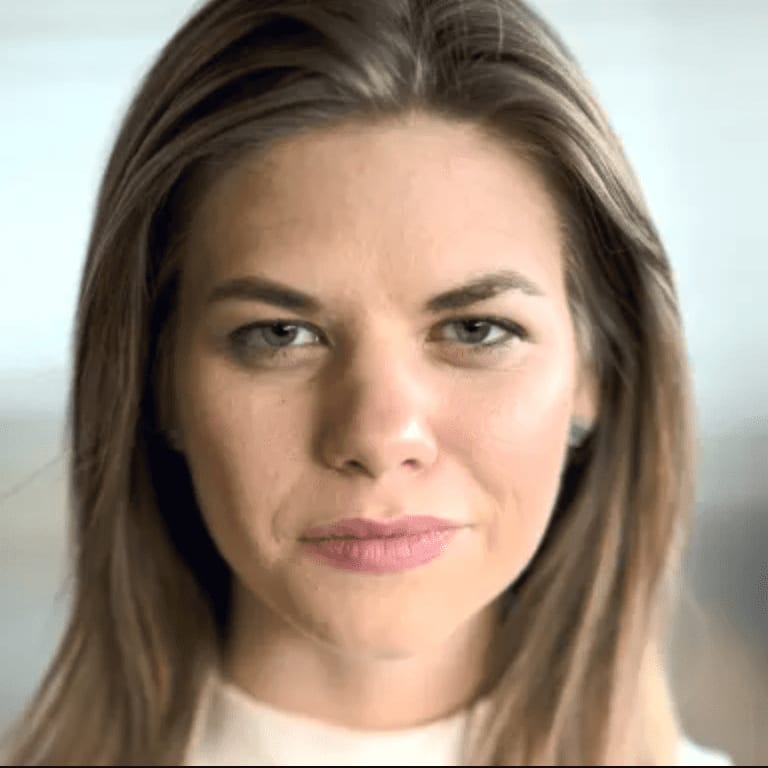 Reviewed by
Andrew Lauchengco
Our Review Network
BestColleges is committed to delivering content that is objective and accurate. We have built a network of industry professionals across healthcare and education to review our content and ensure we are providing the best information to our readers.
With their first-hand industry experience, our reviewers provide an extra step in our editing process. These experts:
Suggest changes to inaccurate or misleading information.
Provide specific, corrective feedback.
Identify critical information that writers may have missed.
Our growing Review Network currently consists of professionals in fields like business, nursing, social work, and other subject-specific industries; professionals in higher education areas such as college counseling and financial aid; and anti-bias reviewers.
Reviewers typically work full time in their industry profession and review content for BestColleges as a side project. Our reviewers are members of the Red Ventures Education Freelance Review Network and are paid for their contributions.
Internships offer work opportunities to entry-level programmers who don't have any previous experience in the coding field. For many bootcamp graduates, internships are not only a first job, but also a necessary way to get a foot in the door of the tech industry.
Landing a good internship can sometimes seem as tricky as finding a full-time job. This guide explores what to expect from coding bootcamp internships, as well as how to find the best internship to help you kickstart your career.
What Does a Coding Internship Entail?
While students learn how to code and practice those skills during their bootcamp, an internship allows graduates to gain coding experience in a real-world setting. Graduates use their programming skills to create software or web applications, participate in team projects, and continue to learn about the field through the daily challenges of a job.
Each internship offers a different experience. Some companies allow interns to take on as much responsibility as a normal employee, while others run their internship programs with extra feedback and supervision.
These days, many companies stay away from the stereotype of tasking their interns with preparing coffee and making copies —although interns may find themselves doing a few menial assignments along with more robust coding.
How Long Does a Coding Internship Last?
The length of coding bootcamp internships vary, but they rarely last less than a month. Most internships last at least a few months. For example, some companies specifically run internships during the summer or over the course of a traditional college semester. Some even offer internships lasting six months.
Why Opt for a Coding Internship Instead of a Full-Time Job?
Many bootcamp alumni aim for full-time work immediately, as these positions come with higher salaries and greater stability than internships.
But some bootcamp graduates have trouble finding full-time jobs without any previous tech experience. Coding internships allow bootcamp graduates to gain relevant work experience, and they often come with other benefits, too.
Internships can help people get their foot in the door at specific businesses,especially major tech companies like Google or Facebook.
Recent graduates can demonstrate their suitability for a full-time position when they show initiative as interns, work well in teams, fit in with the company culture, and make the most of their internship experience. Companies often keep interns on after the internship ends as full-time employees.
Every professional knows the classic dilemma when searching for their first job. A company advertises a position as "entry-level," and then asks for 2-5 years of experience.
An internship may not give you several years of coding practice, but it can give you substantial work experience to add to your resume. Internships also offer opportunities for beginners to create new projects and build up their portfolios.
The people you meet at your internship can help you significantly with your job hunt. Even if the company where you're interning isn't hiring, a coworker might know another organization looking for new talent. Your coworkers or internship supervisor could introduce you to hiring managers or serve as references.
Related Programs That Might Interest You
Learn about start dates, transferring credits, availability of financial aid, and more by contacting the universities below.
How to Land a Coding Internship
Bootcamps occasionally offer internships as an integrated part of the curriculum, or they might partner with companies to offer students internships after graduation. In most cases, though, students are responsible for seeking out their own internships.
Luckily, most bootcamps offer career services that can help their students with this search. For example, bootcamps might provide contact information for internship coordinators at companies. Career support staff often coach students through the resume writing and interviewing process, as well.
You can also bolster your chances of landing a coding internship by following these strategies:
Cold Outreach
Although it might seem intimidating, fortune often favors the bold — and that means reaching out to companies on your own.
First, determine what you want out of an internship. Think about the hours you want to work, the skills you'd like to practice, and the responsibilities you hope to take on.
Then identify companies that might offer what you're looking for. LinkedIn can be a helpful resource for this search. Reach out to these companies and express your interest in an internship. Try a professional but friendly email or LinkedIn message.
Finally, don't feel discouraged if you don't hear back from certain companies. Consider sending one follow-up email, and then move onto the next opportunity.
Attend Networking Events
Another way to find a potential internship is through face-to-face and virtual networking. Many bootcamps host networking events where students can meet potential employers.
In addition to taking advantage of these bootcamp-sponsored functions, seek out meetups, hackathons, and other events on your own. You may find Facebook or Reddit coding groups in your community that host meet-ups, as well. Attending these events can help you meet potential hiring managers and people in the field who know which companies are seeking interns.
Frequently Asked Questions About Careers After a Coding Bootcamp
Are there coding bootcamps that offer internships as part of their curriculum?
Some coding bootcamps do offer internships as part of their curriculum, although the majority do not. The Epicodus bootcamp in Portland and Seattle integrates internships into its program. LEARN Academy also partners with companies to provide an internship experience for students.
What type of opportunities are available after a coding bootcamp?
Many bootcamp graduates jump straight into the workforce after completing their coding bootcamps. Some find tech jobs right away, while others complete internships as a way to build up their work experience.
How much money can I expect to make after a coding bootcamp?
The salary potential for coding bootcamp graduates varies according to their location, previous experience, and specialization. Some bootcamps publish data on the average or median salaries earned by graduates, which often range from $50,000-$100,000. Internships, however, tend to come with lower pay than a typical full-time job.
Additional Resources
Types of Coding Jobs
Bootcamps With Money-Back Guarantees
A Guide to Deferred Tuition and ISAs
The NCAA adopted a sport-by-sport approach for transgender athletes in line with the policies of the U.S. and international Olympic committees. The American Rescue Plan funds will go to community colleges and rural institutions with struggling enrollment numbers. In this guide, you'll learn about the best web development bootcamps and discover what each one has to offer.
BestColleges.com is an advertising-supported site. Featured or trusted partner programs and all school search, finder, or match results are for schools that compensate us. This compensation does not influence our school rankings, resource guides, or other editorially-independent information published on this site.
Compare your school options.
View the most relevant school for your interests and compare them by tuition, programs, acceptance rate, and other factors important to find your college home.