What Jobs Can You Get After a Bootcamp?
BestColleges.com is an advertising-supported site. Featured or trusted partner programs and all school search, finder, or match results are for schools that compensate us. This compensation does not influence our school rankings, resource guides, or other editorially-independent information published on this site.
Ready to start your journey?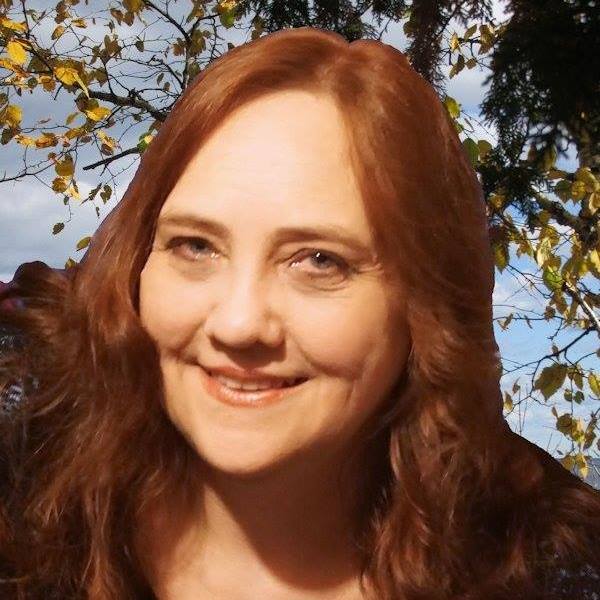 Reviewed by
Monali Mirel Chuatico
Our Review Network
BestColleges is committed to delivering content that is objective and accurate. We have built a network of industry professionals across healthcare and education to review our content and ensure we are providing the best information to our readers.
With their first-hand industry experience, our reviewers provide an extra step in our editing process. These experts:
Suggest changes to inaccurate or misleading information.
Provide specific, corrective feedback.
Identify critical information that writers may have missed.
Our growing Review Network currently consists of professionals in fields like business, nursing, social work, and other subject-specific industries; professionals in higher education areas such as college counseling and financial aid; and anti-bias reviewers.
Reviewers typically work full time in their industry profession and review content for BestColleges as a side project. Our reviewers are members of the Red Ventures Education Freelance Review Network and are paid for their contributions.
If you're considering attending a coding bootcamp, you've probably wondered how hard it is to find employment after graduating. After all, it's the prospect of a tech career that makes it worthwhile to attend a bootcamp in the first place.
The success rate for bootcamp graduates varies from one bootcamp provider to another. For example, Grand Circus claims an employment rate of almost 90% among its graduates within six months of graduation, while Flatiron School claims an 86% employment rate and Hack Reactor claims a 79% employment rate within the same time frame.
Don't want to take the bootcamp's word for it? Check out information provided by the Council on Integrity in Results Reporting (CIRR). This nonprofit organization established a system for measuring bootcamp student success and audits outcome data from bootcamp providers in its network. CIRR posts this data on its website. Prospective bootcamp students can use this information to evaluate outcomes such as employment rate, starting salaries, and common job titles for graduates.
According to CIRR data, the average percentage of bootcamp graduates employed in the field 180 days after graduation is around 79%. This is based on data collected from 46 coding bootcamps between January and June 2019.
According to CIRR data, the average percentage of bootcamp graduates employed in the field 180 days after graduation is around 79%.
Many bootcamp graduates find success on the job market after completing a program, but what type of jobs do they find? The type of job you can expect to get after graduating from a coding bootcamp depends in part on the type of bootcamp you complete. Coding bootcamps usually specialize in a specific technical discipline such as web development, software engineering, cybersecurity, data science, or user experience design. Each of these can lead to a different career track.
Some of the most common job titles for bootcamp grads include web developer, software developer, and software engineer. Bootcamp grads often find online coding jobs and part-time coding jobs with these titles, in addition to full-time, in-person positions. Below, we explore 10 of the most popular careers for bootcamp grads, along with their salary potential.
Related Programs That Might Interest You
Learn about start dates, transferring credits, availability of financial aid, and more by contacting the universities below.
Junior Developer
Junior developers are entry-level developers just starting their tech careers. Depending on the job, junior developers may focus on web development, software development, mobile app development, or a specific branch of web development such as front-end or back-end development.
According to PayScale, junior developers earn an average salary of around $53,800 per year.
Front-End Web Developer
Front-end developers and engineers work on the part of a website users see and interact with. This includes the text, images, videos, buttons, and more. If a site has forms or other inputs, the front-end developer controls the way the form looks and behaves. Front-end developers often work with JavaScript, HTML, and CSS.
PayScale reports that front-end developers earn an average salary of around $73,890 per year.
Back-End Web Developer
Back-end developers create the part of the website that functions behind the scenes. For example, if a site has a form, the back-end developer controls what happens after the form is submitted. Back-end developers often need to work with servers, APIs, data, and data storage processes.
Back-end developers earn an average annual salary of around $77,570, according to PayScale.
Full-Stack Web Developer
Full-stack web developers handle both front-end and back-end web development. These professionals often need to know languages used in front-end development, such as JavaScript, and ones helpful to back-end development, such as Python, Java, and SQL. Most web development bootcamps teach full-stack development.
According to PayScale, full-stack web developers earn an average base salary of around $67,170 per year.
Software Developer
Software developers determine what users need in a piece of software and develop software that meets those needs. To do this, they create flowcharts and models that help programmers create the code needed for the program, then work with the programmers to ensure that the code meets the developer's specifications.
PayScale data shows that software developers earn an average of around $71,990 per year.
Software Engineer
A software engineer works with designers and product managers to build software products, including software for operating systems or applications such as video games. Software engineers use their programming expertise and knowledge of engineering principles to plan projects. Software engineering roles may be similar to software development roles, or they may require a background in engineering.
PayScale lists the average annual salary for a software engineer as about $86,680.
Data Analyst
Data analysts evaluate data to inform business decisions, working in just about every industry. Data analysts spend most of their time collecting data, "cleaning" it, and organizing the information into easy-to-understand reports. These professionals may need some programming skills, such as familiarity with SQL, and they often need to know how to use data visualization tools such as Tableau.
PayScale reports the average salary for a data analyst is around $61,110 per year.
Data Scientist
Similar to data analysts, data scientists help companies make sense of the data available to them. They make observations about datasets and use data to solve complicated problems. Data scientists need to have strong foundational knowledge in math, statistics, modeling, and computer science, as well as business development.
Data scientists earn an average base salary of around $96,300 per year, according to PayScale.
UX/UI Designer
UX/UI designers design the user experience and user interface for websites, mobile apps, and other software. User experience design encompasses the entire process of using a digital product, while user interface design focuses on the buttons, visual design, and other elements of the interface that a user interacts with.
According to PayScale, UX designers make an average salary of around $74,270 per year, while UI designers make about $63,770 per year.
Software Product Manager
A software product manager is in charge of making sure that a software development process runs smoothly and achieves its goals. Product managers must understand technology, business development, and user needs. These professionals often manage a team of developers and help facilitate communication, workflows, code review, and meetings to make sure the digital product is developed according to plan.
Software product managers earn around $97,580 per year, on average, according to PayScale.
Are Bootcamps a Good Alternative to Traditional College?
Our 2021 Bootcamps Trends Report found that "Almost half (48%) of all business leaders surveyed, and 56% of those from tech companies and organizations that hire for tech roles, said that bootcamps will play a pivotal role in meeting future workforce training needs".
Frequently Asked Questions About Jobs You Can Get After a Coding Bootcamp
What can I do after a coding bootcamp?
Bootcamp grads often find employment as web developers, software developers, data scientists, and UX/UI designers. Some specialize in a specific language, such as Java or Python.
Will a coding bootcamp get you a job?
Most bootcamp grads find employment within six months after graduating, but the job market holds no guarantees. Success in a job search can depend on many factors, such as location, past experience, interview skills, and specialization. If you use the career resources offered by most bootcamps, there is a good chance you will find success.
What companies hire coding bootcamps grads?
Companies that hire coding bootcamp grads include large tech companies, small tech startups, and non-tech companies. Tech giants such as Google, Microsoft, Apple, and Facebook have all hired bootcamp graduates, as have other notable tech companies such as Vimeo, Scribd, and Vroom. You can find tech jobs in other industries as well, such as finance and healthcare.
Additional Resource
We've ranked the best online master's in public health programs. Learn about courses, admission requirements, career opportunities, and more. We've ranked the best online master's in nutrition programs. Read on to learn about programs, admission requirements, and career opportunities. An associate in health science can prepare you for many entry-level roles. Learn more about the best online programs in the field.
BestColleges.com is an advertising-supported site. Featured or trusted partner programs and all school search, finder, or match results are for schools that compensate us. This compensation does not influence our school rankings, resource guides, or other editorially-independent information published on this site.
Compare your school options.
View the most relevant school for your interests and compare them by tuition, programs, acceptance rate, and other factors important to find your college home.