Most Important Coding Languages to Learn
BestColleges.com is an advertising-supported site. Featured or trusted partner programs and all school search, finder, or match results are for schools that compensate us. This compensation does not influence our school rankings, resource guides, or other editorially-independent information published on this site.
Ready to start your journey?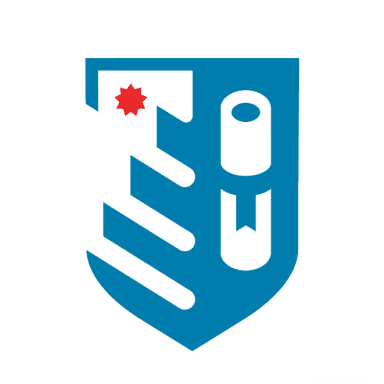 Reviewed by
Monali Mirel Chuatico
Our Review Network
BestColleges is committed to delivering content that is objective and accurate. We have built a network of industry professionals across healthcare and education to review our content and ensure we are providing the best information to our readers.
With their first-hand industry experience, our reviewers provide an extra step in our editing process. These experts:
Suggest changes to inaccurate or misleading information.
Provide specific, corrective feedback.
Identify critical information that writers may have missed.
Our growing Review Network currently consists of professionals in fields like business, nursing, social work, and other subject-specific industries; professionals in higher education areas such as college counseling and financial aid; and anti-bias reviewers.
Reviewers typically work full time in their industry profession and review content for BestColleges as a side project. Our reviewers are members of the Red Ventures Education Freelance Review Network and are paid for their contributions.
The most important coding language to learn depends on which career path you want to follow. For example, do you want to be a web developer, software engineer, data scientist, or mobile app developer? Read on to find out which languages you should focus on to prepare for your desired career.
What Is a Coding Language?
When you first begin your coding journey, you might wonder, "What is a coding language?" A coding language, also called a programming language, is how humans communicate with computers. Lines of code provide instructions to a computer to execute. It's akin to an engineer creating a blueprint for a carpenter.
There are two types of programming languages: low-level and high-level. Low-level programming languages are more difficult for humans to read, but they're fast and precise because they're written the way a computer processes information.
The majority of programming languages taught at coding bootcamps — and discussed in this article — are high-level programming languages, which are written in a way that's closer to how humans think. They're easier to learn and program, but they take more time for a computer to translate and implement.
Which Programming Language Should I Learn First?
When deciding which programming language to learn, you should first determine your desired career path. If you're unsure, HTML and CSS or Python are great choices for beginners. We've listed the most important programming languages for each of the top three coding career paths below.
Web Developer
Web developers use programming languages to create websites, web applications, and software. They can specialize in the front end (what users interact with), the back end (the layers that power the front end), or both (known as full stack).
The most important programming languages for web developers:
HTML and CSS
JavaScript
Python
SQL
Explore web development bootcamps.
Data Scientist
Careers in data science combine computer science and statistics. Data scientists use programming languages to extract and organize data, build models to analyze data, create algorithms, develop machine learning programs, engineer databases, and build artificial intelligence programs.
The most important programming languages for data scientists:
Explore data science bootcamps.
Mobile Developer
Mobile developers create applications for mobile devices, including tablets, smartphones, and smartwatches. The most popular operating systems are Android and iOS. Some developers specialize in developing for just one operating system, while others work with both.
The most important coding languages for a mobile app developer:
Java (for Android)
Swift (for iOS)
Objective-C (for iOS)
Explore mobile app development bootcamps.
The Most Important Programming Languages to Learn
Related Programs That Might Interest You
Learn about start dates, transferring credits, availability of financial aid, and more by contacting the universities below.
Picking your first programming language can seem daunting. There are about 700 coding languages in existence. Don't worry, though, you definitely don't need to know all of them. Of the top 10 programming languages for beginners, you'll only need to learn one or two to get started.
true
HTML and CSS
Who It's For: Anyone who wants to work in web development, front-end developers, and UX/UI designers.
HyperText Markup Language (HTML) is used to create the structure of a web page, while Cascading Style Sheets (CSS) is used to style a webpage and make it look nice. These are the basic building blocks of web development.
If you're not sure which career path you want to head down, start by learning HTML and CSS. You can't go wrong with this basic pair. They're beginner-friendly and you can find free coding bootcamps that teach these languages online.
true
JavaScript
Who It's For: Beginners who know HTML and CSS, front-end developers, full-stack developers, software engineers, those in financial technology, and anyone who wants to work for a startup.
JavaScript makes web pages dynamic and interactive. It's mostly used for front-end development, but more recently has also been used for full-stack development.
It's relatively easy to learn JavaScript quickly and to build efficiently with minimal experience. You can find a large number of JavaScript libraries and frameworks that allow you to use pre-written code for faster, more secure development.
Many coding bootcamps teach full-stack JavaScript with the MEAN or the MERN stack. A "stack" is a word that programmers use to describe the layers of technology (coding languages, frameworks, and databases) that they use to build software and websites.
The MEAN or MERN tech stacks include:
MongoDB – a database
Express – a back-end framework
Angular JS or React JS – front-end frameworks
Node.js – a runtime environment used to build web servers and run JavaScript outside of a browser
Major companies like Accenture and Uniqlo use the MEAN stack. Professionals who learn to work with this stack can pursue versatile programming careers in web and software development, finding opportunities in almost every industry.
true
Java
Who It's For: Programmers who want to dive deeper, earn more, and/or create more secure apps, as well as mobile app developers who want to write code for Android devices.
Java is a general-purpose programming language primarily used for back-end web development, Android development, and software development. Java is older and more established than other languages, and is widely used.
Its strong global community provides a massive library of resources and documentation for new developers, and you can also find Java bootcamps that focus on this language.
Major companies like Amazon, Netflix, Uber, and Google use Java in their business.
true
Ruby on Rails
Who It's For: Beginners who want to become a software or web developer.
Ruby is a dynamic programming language mostly used for back-end development. This language is often taught in conjunction with its most popular framework — Rails. Together, the language and framework is known as Ruby on Rails.
Ruby on Rails is considered a beginner-friendly language because of its structured layout and default preferences. Instead of keywords, Ruby uses differing characters, which makes it great for those who are good at identifying patterns.
Companies like Airbnb, Twitter, Shopify, and GitHub use Ruby on Rails for their websites.
true
Python
Who It's For: Complete beginners, data scientists, full-stack developers, and financial technology professionals.
Python's popularity is on the rise. Python's versatility makes it valuable to both data scientists and developers. It's also one of the easiest languages to learn, making Python suitable for beginners.
Python's community has created thousands of libraries and frameworks for both web development and data science to help you get started quickly. You can also find various Python coding bootcamps — including online Python bootcamps — and places to learn Python for free.
Google, Facebook, Dropbox, Reddit, and Spotify all run on Python. Learning Python can lead to careers in cybersecurity, data science, and web development.
false
R
Who It's For: Data scientists who plan on working in academia.
Designed for statistical computing and graphics, R is a useful language to learn if you plan on working in academia. Any aspiring data scientist should brush up on their math and statistics skills before starting a coding bootcamp that teaches R.
R can also be used in specialized fields, such as machine learning and artificial intelligence. R is used at companies like Facebook, Google, Twitter, Uber, and Airbnb.
false
SQL
Who It's For: Data scientists, data analysts, data engineers, software engineers, web developers, mobile app developers, and cybersecurity specialists.
Structured Query Language (SQL) communicates with relational databases. Back end-web developers and software engineers use SQL to connect websites and software to databases. Data scientists also use SQL to extract data from a database for research and analysis, and to handle big data.
SQL is used for cloud storage, social media accounts, e-commerce applications, open-source databases, and more. This language is relatively easy to learn quickly for English speakers.
false
.NET and C#
Who It's For: Game developers and software developers who want to work in Microsoft environments.
C# is an easy-to-read programming language created by Microsoft and .NET is a framework that the language was built on. C# is used to build applications, enterprise software, and games. Game developers often learn C# and the game-building engine Unity. C# and .NET are primarily used by Microsoft, as well as some banks and airlines.
false
Objective-C
Who It's For: Anyone who wants to create complex applications for Apple's operating systems.
Objective-C was designed by Apple native applications. However, Objective-C can be relatively difficult to learn and new programmers often write bugs accidentally when they're starting out. This language is often the base for older applications that were designed for Apple products.
While Objective-C is slowly being phased out by Apple, over 2,000 companies still use it as the base of their iOS applications. Instagram, Pinterest, Instacart, Slack, Snapchat, and many other companies built their apps with Objective-C.
false
Swift
Who It's For: Beginners who want to create applications for Apple products.
Swift is a newer programming language designed for beginner Apple programmers. Swift is easier to read and generally requires fewer lines of code than Objective-C. It's also harder to accidentally introduce bugs in Swift than in Objective-C.
While great for beginners, Swift is also a powerful language with a lot of depth. It may take some time to get used to the more complex aspects of the language. Companies like Lyft, Uber, Slack, Accenture, and Robinhood all use Swift.
Explore our list of the top Java bootcamps offered online and in person, and learn more about coding career paths. Explore our list of the top Python bootcamps offered online and in person, and learn more about Python career paths. Explore our list of the top full-stack web development bootcamps, and compare programs and pricing options.
BestColleges.com is an advertising-supported site. Featured or trusted partner programs and all school search, finder, or match results are for schools that compensate us. This compensation does not influence our school rankings, resource guides, or other editorially-independent information published on this site.
Compare your school options.
View the most relevant school for your interests and compare them by tuition, programs, acceptance rate, and other factors important to find your college home.