How to Pick a Coding Bootcamp
BestColleges.com is an advertising-supported site. Featured or trusted partner programs and all school search, finder, or match results are for schools that compensate us. This compensation does not influence our school rankings, resource guides, or other editorially-independent information published on this site.
Ready to start your journey?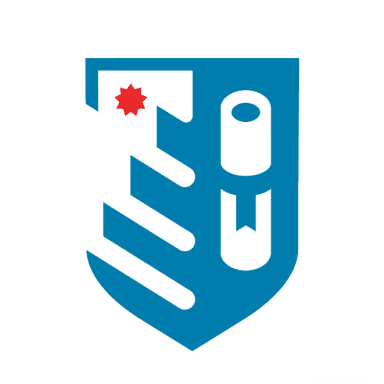 by
Staff Writers
Published on August 20, 2021 · Updated on June 10, 2022
Over the past decade, coding bootcamps have become considerably more popular. Programming bootcamps equip students with the technical skills they need to pursue a job in information technology or related industries. These training programs usually come with a shorter time commitment than traditional degree programs and sometimes cost less, as well.
These perks may appeal especially to individuals looking to quickly launch a stable career — the Bureau of Labor Statistics projects that the computer and information technology industry will see over half a million new jobs added from 2019 to 2029. This amounts to a projected growth rate of 11% — much higher than the 4% growth rate projected across all professions.
But choosing a bootcamp can seem overwhelming, especially with so many options available. This page offers a step-by-step guide on what to consider when choosing a computer science bootcamp.
Which Languages Should I Learn?
Bootcamps don't always teach the same programming languages. In fact, bootcamps within the same technical discipline may actually teach different programming languages. For example, some web development bootcamps might focus on Python and JavaScript, some might just teach JavaScript, and others might teach Ruby, C#, or Java.
Choosing a programming language you want to master can help steer your career after you graduate. Two of the most popular programming languages include Python and JavaScript — learning both of these can help you become a more desirable job candidate.
If you have a specific career goal in mind, be sure to explore whether there is a specific programming language that will help you achieve it. For example, Objective C and Swift are good languages to know for anyone aiming to work in iOS mobile app development, while Python and R are important for those hoping to launch a data science career.
Which Type of Bootcamp Should I Attend?
Content isn't the only factor you should consider when searching for a potential bootcamp. Bootcamps come in many different formats, featuring online, in-person, self-paced, and hybrid delivery. As you'll see below, factors like your lifestyle and daily responsibilities can influence which format works best for you.
Bootcamps come in three basic formats: online, in person, or hybrid. Online programs offer opportunities to people who may not live in cities or tech hubs, while some people prefer in-person courses. Hybrid programs merge in-person classes with online elements.
Lifestyle factors can affect which format works best for you. For example, if you work full time or care for your family, a more flexible, remote program may fit better with your schedule.
Bootcamps provide a few options when it comes to pace. Full-time programs usually require students to work Monday through Friday, while part-time programs schedule classes on weekends and evenings. Because of this, part-time programs often take longer to complete.
Finally, some students may prefer the self-paced bootcamp format. This can prove an especially useful option for distance learners who need to fit studying into an already hectic schedule. This option, however, may not offer as many opportunities to interact with instructors and peers.
Choosing a Coding Bootcamp
After you have decided on your preferred technical discipline, programming language, and bootcamp type, you can finally start researching specific bootcamps. Below, you can find a few more considerations to help you evaluate programs.
When researching programs, make sure to take a step back and remember the bigger picture. Most programming bootcamps post their curricula online. Carefully look through what each bootcamp covers and determine whether the languages, tools, and skills taught align with your career goals.
Much like earning a degree, a bootcamp is an investment. According to a BestColleges' analysis of 620 bootcamp programs, the median bootcamp tuition price was $13,500 in 2020. However, you can find bootcamps ranging from as little as a few thousand dollars to more than $20,000.
Consider your budget and how you intend to pay for your program —can you afford to pay all at once in a lump sum, or will you need to pay monthly installments? Bootcamps usually offer a variety of payment options. Some also offer financial aid such as scholarships, and many partner with loan providers to offer loan options specifically tailored for bootcamp students.
While some bootcamps accept complete beginners, other programs prefer incoming students with a foundation in coding. Some bootcamps even include a coding challenge as part of the admissions process. Make sure to investigate bootcamp requirements and honestly assess your own coding skills.
If you need to boost your coding skills before applying to a program, bootcamps sometimes offer prep courses that teach beginner students about the basics of programming. You can also find free online coding bootcamps that can help you get started.
Bootcamps often integrate career services into their programs. You can find bootcamps that provide career coaching, help with professional portfolios, interview preparation, resume and cover letter reviews, networking opportunities, and job placement services.
Programs sometimes assign students mentors who can help them with the job search. Some bootcamps partner with technology companies that specifically look to hire new talent. When searching for bootcamps, you may want to pay special attention to which career support services each bootcamp offers.
Unlike traditional college programs, bootcamps do not have an accreditation system that evaluates each program through a third party. Instead, students should do their own research and look up factors like graduation rates, employment outcomes, and starting salaries from previous bootcamp graduates.
Many bootcamps publish this information on their websites. If a bootcamp provider doesn't publish student outcome information online, contact them directly. Also make sure that you understand how a bootcamp collects, measures, and defines its data. If you are unsure what a statistic means, reach out to the bootcamp.
You can also look to see which bootcamps belong to the Council on Integrity in Results Reporting (CIRR). This organization promotes universal, transparent standards for reporting student outcome data, including having these outcomes verified by an independent third party. You can find CIRR members' student outcomes on its website.
BestColleges.com is an advertising-supported site. Featured or trusted partner programs and all school search, finder, or match results are for schools that compensate us. This compensation does not influence our school rankings, resource guides, or other editorially-independent information published on this site.
Compare your school options.
View the most relevant school for your interests and compare them by tuition, programs, acceptance rate, and other factors important to find your college home.