Coding Courses for People With Disabilities
Coding courses for people with disabilities can increase tech accessibility and enhance careers for disabled students. Find organizations and support here.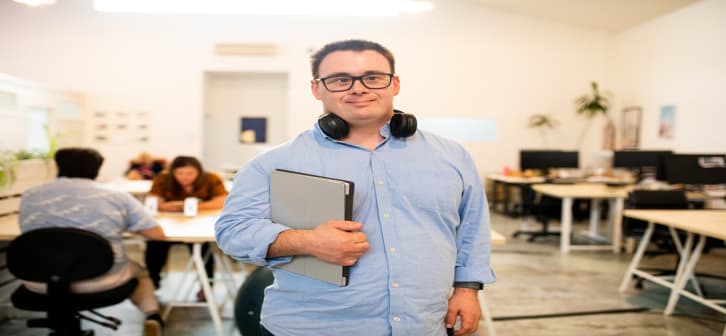 BestColleges.com is an advertising-supported site. Featured or trusted partner programs and all school search, finder, or match results are for schools that compensate us. This compensation does not influence our school rankings, resource guides, or other editorially-independent information published on this site.
According to the Centers for Disease Control and Prevention, 26% of adults in America, equal to 61 million people, live with a disability. Disabilities that affect mobility, cognition, hearing, vision, self-care, and independent living can make accessing online coding bootcamps and courses more difficult.
However, the good news is that anyone can benefit from learning how to code. Coding teaches organization, problem-solving, higher-order thinking, socialization, and teamwork. As students master coding challenges, they can also build self-esteem. When comparing coding bootcamps and college, coding bootcamps can provide entry into lucrative careers faster than earning a traditional college degree.
The coding bootcamps that cater to people with disabilities should be equipped to teach coding in a more accessible format. Understanding these disability-specific adaptations can reduce barriers to entry into the tech industry and increase accessibility.
With the right adaptations, disabled people can excel in tech careers after completing coding bootcamps. In many cases, coding courses allow people with disabilities to harness untapped skills and showcase their unique talents so to build successful tech careers.
The Problem With Accessibility in Tech
It would be naive to assume that the tech industry does not have an accessibility issue.
According to the MIT Technology Review, progress on making the internet more accessible for disabled people remains low. The barriers to entry in coding remain high.
A key missing component of coding courses is physical accessibility. Courses may overlook accessibility issues as fundamental as students' ability to hear instructions, read code, or understand how code is presented.
For example, people who use braille have limited access to coding environments in braille. In general, those who are blind or have low vision may use software adaptations that read text aloud, but doing so can take longer than sight-based reading and editing code via braille. Likewise, people who are d/Deaf or hard of hearing may need ASL support, subtitles, or captions.
For those with mobility disabilities, using a keyboard or mouse can also be a barrier to entry. Something as simple as flexible equipment positioning or an adaptive environment can increase accessibility.
Learners with any of the five most common learning disabilities — dyscalculia, dyslexia, dysgraphia, ADHD, and dyspraxia — can struggle with course format, content, presentation, or applications. While students who are neurodivergent can learn to code and excel at it, many bootcamps and online courses don't provide pathways specifically for these students. Continuing research, understanding, and dedicated course environments could increase access and opportunities for neurodivergent students.
Resources for Students With Learning Disabilities
The Learning Disabilities Association of America has a vision of a world where "learning disabilities are universally understood, so all individuals are accepted, supported, and empowered to live a self-determined life."
The organization provides cutting-edge information, education, support, research, and advocacy to achieve this. It also features a comprehensive network of resources for educators, parents, and people with disabilities.
ADA National Network provides information, guidance, and training on the Americans with Disabilities Act that became law in 1990. This includes resources for employers, businesses, local and state governments, and people with disabilities.
Resources are organized by topic and include training, publications, videos, and events. Topics vary from employment to transportation, facility access, telecommunication, and technology.
The National Center for Learning Disabilities aims to help every person with the "academic, social, and emotional skills needed to succeed in school, at work, and in life."
Resources include scholarships and awards for students with learning disabilities. The center also offers dedicated resources for students transitioning from high school and a young adult initiative.
The LD Resources Foundation Action (LDRFA) is a nonprofit organization dedicated to bridging the gap between possibilities and realities for people with learning disabilities and attention deficit disorders.
It offers online learning disability resources, including assessments, presentations, research, events, and self-advocacy resources. The LDRFA website also offers an extensive suite of assistive technology.
The Center for Parent Information and Resources (CPIR) provides support and services to families. CPIR has 100 Parent Training and Information Centers and Community Parent Resource Centers in the U.S. and Territories.
It offers online resources, an eLearning hub, and webinars. It also provides a database of resources in English and Spanish to increase parents' knowledge and capacity in specific domains.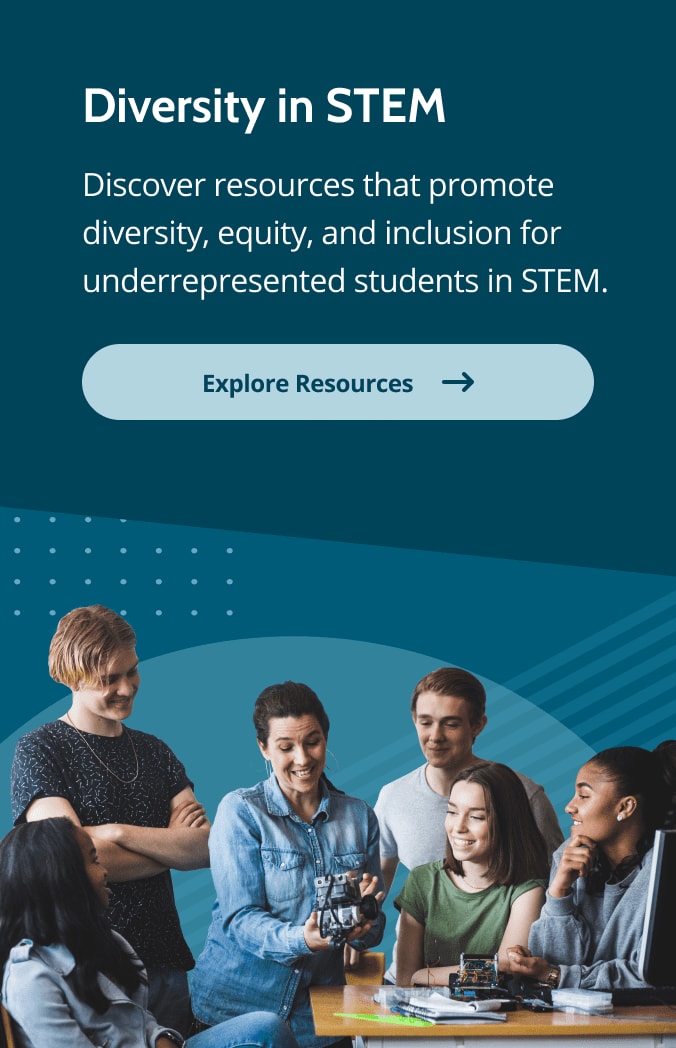 Best Coding Courses for Disabled People
The APH coding course from Perkins School for the Blind is a four-part coding language series for students and adults who are blind or have low vision. The course aims to introduce students to coding in different modalities and helps them overcome barriers encountered.
Learning objectives include understanding core programming concepts and familiarity with HTML, Visual Studio Code, and GitHub. Students also learn techniques used to address barriers that coders who are blind or who have low vision sometimes face.
Students must be able to use a screen reader with speech, braille, or a screen magnification program to take the course. They must also use the internet for research, follow written instructions, and have the time and willingness to complete the course.
Computing Pathway by Families Helping Families is a coding course for autistic youth who are ready to transition to work in New Orleans. The program aims to decrease young adults' social isolation and increase wage earning potential while meeting identified community and workforce demands.
Computing Pathways helps people on the autism spectrum use their neurological strengths in logic, data organization, and visual learning to develop computer coding skills. The program uses an assessment readiness program developed in conjunction with Louisiana State University to ensure the greatest chance of success for students.
Accepted students get help with financial support, tutoring support, and workplace skills training. They also benefit from internship connections, job placement, and ongoing support.
Frequently Asked Questions About Coding Courses for Students With Disabilities
Where can I learn to code for free?
There are many free online coding courses available to students. In addition, many top coding programs have a free course where students can learn coding basics.
Harvard Extension School, Massachusetts Institute of Technology (MIT), University of California-Berkeley, and Rice University all have free online coding courses. Other free online coding courses include:
Khan Academy
Codewars
edX
Upskill
GitHub
Can anybody learn to code?
Yes, anyone can learn to code. Coding requires problem-solving skills, attention to detail, teamwork, and persistence. Free coding bootcamps remove financial barriers to entry and make it easier to learn to code.
With these and other online resources, it is possible for anyone, regardless of age, education level, economic status, or any other qualification, to learn to code. Even high school students can gain proficiency in coding. Consistency and persistence in learning to code can increase success.
For some people with disabilities, special courses, tutors, or accommodations can make learning to code more accessible.
Is coding worth learning?
For most people, it is worth learning to code. Some businesses now rank coding among the most important skills for employees due to the rapid advancement in technology and software applications across nearly every industry. Even non-tech careers increasingly require basic coding skills.
Professionals who learn to code demonstrate their ability to learn new skills and perform flexible jobs in an increasingly tech-oriented world. Learning to code can open new career paths or new opportunities within existing jobs. Coding skills can build self-confidence, as well as attention to detail, problem-solving skills, creativity, and teamwork.
---
Feature Image: Jessie Casson / DigitalVision / Getty Images
Explore More Bootcamps Resources
View all