Your Guide to Free Online Courses
Free online courses can be valuable for professionals that are interested in improving their existing skill set, acquiring new skills, or exploring different careers.
---
Free online courses are open to anyone with an internet connection.
Students can search thousands of massive open online courses (MOOCs) by subject and school.
For a fee, many MOOCs offer enhanced features like certificates of completion.
Graduates of free online courses can elevate their career prospects.
---
Free online courses offer higher education to anyone with an internet connection. Many students and professionals seek out free online courses as an affordable and convenient method of career enrichment, eliminating the hassle of tuition payments. Free online courses with certificates enable students to supplement their field of expertise without committing to a full degree.
Online courses also bring together a diverse and knowledgeable peer group. Some of the best free online courses are taught by renowned professors and field experts; however, many leading scholars also enroll in online courses as a form of continuing education.
BestColleges.com is an advertising-supported site. Featured or trusted partner programs and all school search, finder, or match results are for schools that compensate us. This compensation does not influence our school rankings, resource guides, or other editorially-independent information published on this site.
Ready to Start Your Journey?
The following guide provides information about the best free online course options.
Frequently Asked Questions
Are free online courses worth it?
Many students and teachers praise MOOCs for reaching students who would otherwise miss the opportunity to build career skills. Jane Flanagan, a former University of Colorado Boulder student who is now the lead project engineer for Tacuna Systems, credits free online courses for adding weight to her resume and consistently landing her freelance jobs. These courses were especially important since she did not have the means to complete a traditional academic program.
What free online courses can I take?
Sites like Canvas Network, Cognitive Class, and Coursera are popular providers of MOOCs and free online courses with certificates. Thousands of free online courses are offered in nearly every subject, career field, and niche skill set.
Are free online courses accredited?
The majority of free online courses are not accredited. While MOOCs provide a unique opportunity for students to build knowledge and skills, they are not designed to meet the standards set by accrediting agencies for online courses as part of an accredited degree.
What universities offer free online courses?
Most major universities offer some free online courses, including prominent Ivy League and state institutions. For example, edX offers courses through partners such as Harvard, Berkeley, CalTech, and NYU. Students can typically search for MOOCs by subject and level of study.
Are free online courses really free?
While the majority of "free" online courses can be completed at no cost, some do require a fee if students want to earn a certificate of completion or access additional course resources.
What Are MOOCs?
While all MOOCs are free online courses, not all free online courses are MOOCs. Some free online courses require more of a commitment and include prerequisites. MOOCs are named "massive" for a reason; they are open to anyone who registers to take the course.
MOOCs are typically offered by colleges and universities through aggregate sites like Coursera, Canvas Network, and Cognitive Class. Free MOOCs generally do not award credits toward a degree, although many offer paid options that lead to a certificate or transfer credits.
Popular MOOCs include the following:
The science of well-being
Learning how to learn
Epidemiology in public health
Achieving personal and professional success
Popular Online Programs
Learn about start dates, transferring credits, availability of financial aid, and more by contacting the universities below.
Benefits and Drawbacks of MOOCs
According to Flanagan, the main benefit of MOOCs is that they are free. Additional advantages include flexibility, with students enrolling and completing coursework at their leisure. Online courses can also provide unique access to networking opportunities.
MOOCs can help students and professionals enhance their job prospects through convenient and affordable means.
"I was looking for ways to make my CV more attractive," Flanagan says. "However, I had neither the time nor money to follow a rigid course."
Drawbacks of MOOCs, according to Flanagan, include course topics that are sometimes "divided into too tiny chunks." Additionally, some students — including Jo Scrivner, who returned to college at age 27 to earn a BS in computer science after a successful career as a chef — find the freedom of MOOCs challenging, since they require self-discipline and organization.
"My resume is also quite weighty thanks to MOOCs. I have never had to worry about losing my job because I lacked a skill, as I can easily acquire it.". Source: — Jane Flanagan
Generally, students can expect to benefit from MOOCs only as much as they invest in them. Completing a free online course can enhance a student's knowledge and skills in that subject, potentially broadening their career prospects; however, since most courses are not accredited and may not yield college credit, free online courses cannot replace a traditional degree in the eyes of employers.
Providers are able to offer free and low-cost online courses by upselling add-on options, such as a certificate, for a fee. While this keeps the course from being totally free, students can still earn credit and proof of completion by paying for the certificate — for much less than the cost of a traditional college course.
Additionally, MOOC providers can earn revenue by repeatedly offering the same courses, collecting fees for upgrades for each new session.
How Do You Sign up for MOOCs?
MOOCs require a simple registration process, and finding MOOCs is easy — especially through popular free and affordable sites like Canvas Network, edX, and Khan Academy.
Such aggregate sites enable students to search for individual or serial courses by subject, school, and level of study. Students must create an account with their name, email address, and place of residence in order to register for free online courses. Paid certificates often require ID verification.
MOOCs that require a fee are clearly labeled. Legitimate sites that offer MOOCs do not try to trick students into paying for a free course during the registration process. Each course is distinctly free or priced accordingly.
Most free MOOCs do not require prerequisites; however, some paid courses leading to a certificate or degree include specific admission or academic requirements.
Who Teaches MOOCs?
Most MOOCs are taught by full, associate, or assistant professors or senior lecturers in their particular field of expertise. Though less common, some MOOCs in subjects like business or marketing are led by former professors who became top executives or successful entrepreneurs.
MOOC instructors must hold state-issued teaching licenses, although many do not have online-specific teaching experience. MOOCs are known for being less collaborative than traditional classroom learning, offering minimal to no interaction between professors and students.
While many aggregate MOOC sites do not pay teachers directly, they do pay the institutions offering the course, which typically pays the instructors accordingly. The more popular the course, the higher the revenue for the partnering school and instructor.
How Are MOOCs Structured?
MOOCs can be structured in several ways. Aggregate sites typically strive to support all types of online learning, including self-paced and competency-based programs. The following points address some of the most common MOOC characteristics:
Completion Time
Some MOOCs are self-paced, while others require students to follow a set schedule of coursework. Some MOOCs release new course material weekly to prevent students from jumping ahead, and some have assignment deadlines to prevent students from falling behind. Most MOOCs last 1-16 weeks.
Delivery Method
While course formats vary, MOOCs most commonly offer course material that is recorded, enabling students to register at any time and access coursework at their own pace. Other MOOCs offer live learning options.
Support and Learning Resources
Many MOOCs offer academic support resources, including videos, texts, and chat forums. Additionally, some national programs and aggregate sites offer financial aid for MOOCs; many resources, such as graded assignments, are often hidden behind a paywall and require a fee to access.
Performance Assessment
Unlike traditional coursework, MOOC instructors do not typically grade student work. Instead, MOOCs may include auto-graded quizzes, which automatically score students' work upon submission, or a peer-feedback system for individual assignments. Based on these alternative grading methods, students receive an overall grade for the course. For a fee, MOOCs may offer a certificate of completion for students earning a passing grade.
Best Free Online Course Platforms
As online education increasingly evolves, students can choose from various MOOCs and free online courses. While the top 10 platforms each offer hundreds of courses, students should do their research and compare features to determine which site they prefer.
"Look out for the provider. Are they recognized? Who are the teachers of the course, what is their level of expertise? Do I get a certificate after this? Are there any hidden charges somewhere?". Source: — Jane Flanagan
Prospective MOOC students can start by searching for courses in their desired subject on popular sites like Canvas Network, Cognitive Class, and Coursera. Many platforms feature signature courses in a particular subject.
Additionally, students should consider which platform best serves their budget. Students only seeking entirely free online courses may prefer to search a different platform than those willing to pay for "extras" like a certificate of completion.
Interview With a MOOC Student
Jane Flanagan
Jane Flanagan studied electrical engineering at the University of Colorado Boulder and currently works as the lead project engineer at
Tacuna Systems
. She has completed over 18 MOOCs and nine online certificate programs, including fundamentals of public administration, data ethics, and user experience design.
What made you decide to continue your education through free online courses?
I was looking for ways to make my CV more attractive. However, I had neither the time nor money to follow a rigid course.
What are the benefits of taking free online courses?
First of all, they are free. They also offer flexibility, as they take place online without any geographical restrictions. Lastly, many of the courses are taught by top professionals in their fields.
How have MOOCs helped your career?
They have helped me learn a lot of relevant knowledge and skills. My resume is also quite weighty thanks to MOOCs. I have never had to worry about losing my job because I lacked a skill, as I can easily acquire it. I have landed several freelancing gigs thanks to my MOOC-acquired skills.
What are some drawbacks of taking free online courses?
Sometimes they are divided into too tiny chunks. I don't really see the point of taking a course that treats just one definition. A certificate of completion that states that one has learned "the introduction to mid-market economics" is not really helpful in the world of employment.
What is the format of MOOCs? Are they all similar?
There are several delivery formats. The most common is that the course material is already prepared and stored. You can register at any time and complete it at your own pace. Sometimes, the course is offered in real time and starts on a fixed date. Registration stops on the day classes begin, and the courses take place over a specific period of time.
Who teaches free online courses?
Mostly college professors or experts in various fields.
Do you connect with teachers or other students when you take MOOCs? How does that work?
This depends on the MOOC format used. If the course is offered in real time, some MOOCs provide a means of communication between students and teachers or other students.
Can MOOCs replace a degree or certificate program?
Most MOOCs cover specific topics or skills and can be finished within days, weeks, or months. They don't replace a degree. Certificate programs can be offered through MOOCs.
How do you choose the right free online courses to take? What factors should a person consider?
Look out for the provider. Are they recognized? Who are the teachers of the course? What is their level of expertise? Do I get a certificate after this? Are there any hidden charges somewhere? These are important questions you must answer.
What advice would you give someone who is deciding to take free online courses?
My number one advice is to start. You can't finish unless you start. Also, try to create a timetable for yourself so the course doesn't get buried under other activities.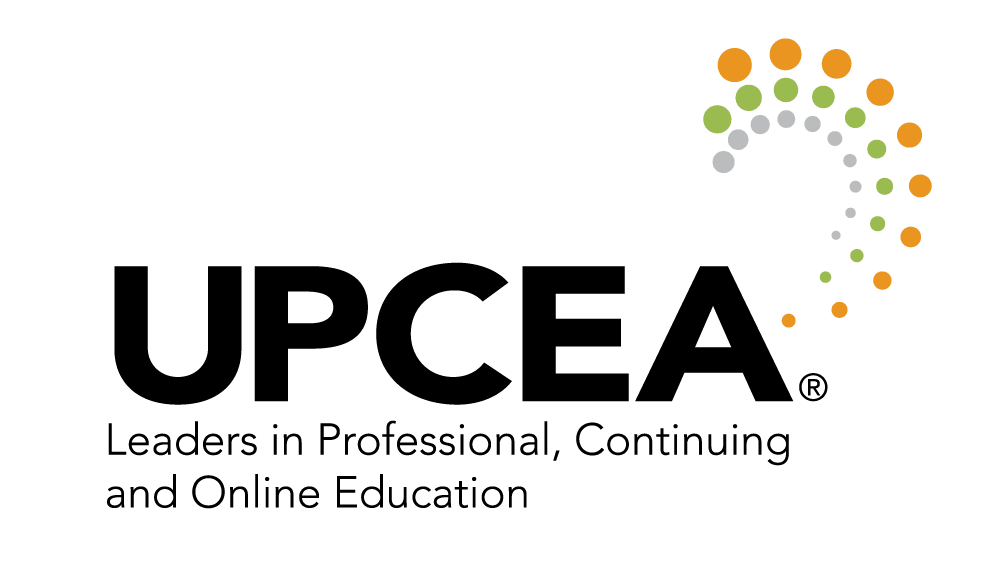 BestColleges is a proud member of UPCEA