Student Renter's Guide
A Note from BestColleges on Coronavirus and Student Renters
COVID-19 is impacting renters and off-campus student housing. The Eviction Lab created a COVID-19 housing policy scorecard where you can see which policies each state is enacting to protect renters during this time.
We are also working to provide information and resources to students about the impact of coronavirus on college life. Read our latest Coronavirus Resources for Students.
BestColleges.com is an advertising-supported site. Featured or trusted partner programs and all school search, finder, or match results are for schools that compensate us. This compensation does not influence our school rankings, resource guides, or other editorially-independent information published on this site.
Ready to Start Your Journey?
According to a 2016 New York Times article, 87% of students live off campus. This guide was developed to address the questions and concerns of students renting for the first-time, as well as experienced student renters who want to pursue their next rental the right way. We address the common snares of renting, the questions to consider when entering the rental market, and how to identify and avoid rental scams -- a crime first-time renters are particularly vulnerable to.
Things to Consider Before Shopping
You will need to identify and avoid the costly pitfalls of the rental process. Factors like the terms of the lease, the deposit, the condition of the unit, and potential roommates come with their own hazards. We've put together a series of questions to ask yourself before committing to anything.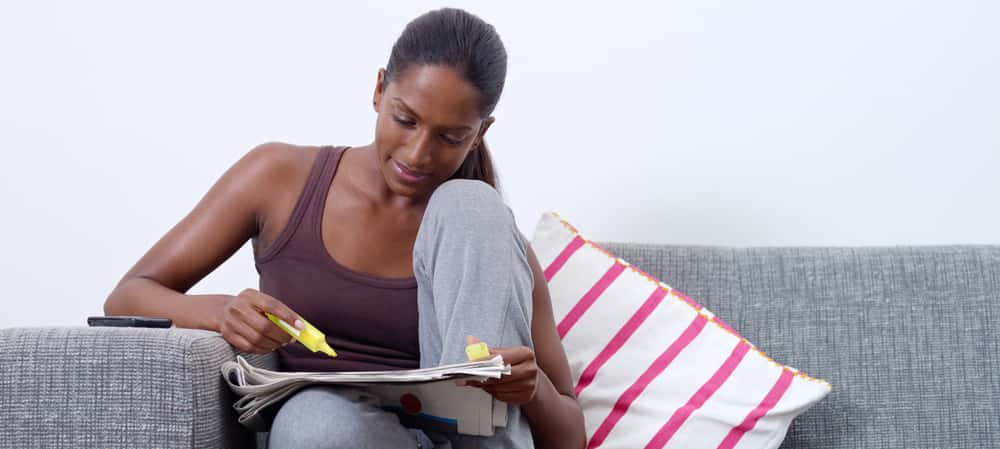 WHAT CAN YOU AFFORD?
According to Business Insider, the median cost of renting a one-bedroom apartment in 15 major American cities ranges from $1,171 per month in Phoenix to $3,600 per month in San Francisco. The data from Business Insider doesn't factor in other costs. The Bureau of Labor Statistics (BLS) reports the average expenditures per consumer for 2018 were $61,224. This includes costs such as housing, utilities, food, healthcare, and entertainment. Of the $61,224 identified as average annual expenditures, $20,091, or 32.8%, went towards housing, making it the largest expenditure.
Given that rent can be the most significant expenditure for a student, outside of tuition, establishing a monthly budget with a comfortable rent is crucial. Ideally, your monthly rent and utilities bill should be no more than 30% of your monthly net (after tax) income. Most students will want to pay well below city averages, given that your income as a student will likely be limited. Once you've established your monthly rental budget, you need to think about any upfront costs. These costs can include:
First and Last Month's Rent
Security Deposit
Pet Deposits
Holding Fees
These lump sums, sometimes refundable at the end of a lease, may set you back so far that you can no longer make rent. This can be especially true of places that ask for the first and last month's rent and a deposit all at once. This could indicate that a property manager is pricing their units in such a way as to keep their student-tenant population low.
Remember, typical recurring costs include:
Rent
Utilities
Miscellaneous Services Offered Onsite (Internet, Phone, Cable, etc.)
WHAT DOES THE RENTAL MARKET LOOK LIKE?
The rental market fluctuates depending on location and time of year. Following graduation, many students will move out as they find work opportunities away from their campus neighborhood, and the number of vacancies will likely spike. This could be a great opportunity to secure a place for the year to come, especially if you plan to live and work near the university during the summer. Conversely, in the month leading up to fall semester, housing options may shrink as students come back to school. If you wait until the last few weeks of summer to start looking, this can make finding a suitable apartment or house difficult.
HOW DO YOU CHOOSE A ROOMMATE?
There are some basic considerations to make before choosing a roommate, close friends included:
Do they have a reliable source of income, and will they be able to afford the monthly rent and utilities? How does this affect your rental budget?
Do they have pets?
Can you trust them to be around your personal belongings?
Are they willing to sign a lease and abide by the terms of the contract?
Are your lifestyle choices similar?
How do you plan to split up home responsibilities?
Who will they invite over as guests?
Given that many students live with more than one roommate, these types of concerns can quickly compound. You need to have a strong sense of how comfortable, respectful, and cooperative potential roommates will be. If you feel someone will clash with your expectations, do not hesitate to seek out a more compatible roommate.
WHAT KIND OF PROPERTY SHOULD YOU RENT?
Apartment
| Pros | Cons |
| --- | --- |
| Secure and private entry to the building and unit | Shared space with all other residents, especially laundry rooms, mail areas, and lounges |
| Typically fewer tenants per unit than are found in a house | Buildings with many units have a greater potential for noise issues and hazards |
| Greater chance of an onsite, and more responsive, landlord or property manager | Apartment hallways, trash rooms, and entryways may be neglected or abused |
House
| Pros | Cons |
| --- | --- |
| Typically more spacious than an apartment holding the same number of tenants | Oftentimes homes are less secure than apartments, especially if the property is isolated/td> |
| Much better way to live with a large group of people, which is one of the cheapest ways to rent | Homes may require more maintenance, which can mean more reliance on the landlord |
| Better chance pets are permitted, especially if the house comes with a yard | The fewer people you live with, or the nicer the house, the pricier the rent will be. Total rent for a house will tend to be more than the apartment equivalent |
| More likely to have private amenities, such as a washer and dryer | Shared bathroom, kitchen, and living areas can mean less privacy overall |
WHAT RENTAL PERIOD BEST MEETS YOUR NEEDS?
In formal leasing agreements, rental periods typically break down as follows:
One-year Lease
Six-month Lease
Three-month Lease
Month-to-month Lease
Generally, the longer you agree to rent a place, the cheaper your rent will be. Ending your agreement early can mean finding a suitable subletter who you are at least partially responsible for (as determined by the lease). Abandoning a lease can also mean serious financial and legal consequences for you and any roommates.
Below we look at the pros and cons of the one-year lease and the month to month lease. Six-month and month-month options are essentially more expensive variants of the one-year lease.
One-year lease
| Pros | Cons |
| --- | --- |
| Typically the longest period offered to students, making rental rates comparatively low | Less flexibility if unexpected education or career opportunities arise that would require a move |
| Protected against rent increases for the duration of the lease. Be sure to confirm the rate is set in your lease | Breaking the lease can make you liable for finding a suitable subletter yourself, or paying for expenses the landlord incurs for finding a new tenant |
| Easiest type of lease to find | |
| Landlord may be willing to haggle individual costs and policies of the rent so long as the agreement is for a year | |
Month-to-month
| Pros | Cons |
| --- | --- |
| Greater flexibility, allowing you to give short notice to the landlord when you are ready to move | Landlords have more freedom to increase your rent, which may force you to relocate |
| Little to no consequences for staying for a very short period of time | More expensive monthly rate than other lease options |
| Can easily be converted into a longer lease with the potential to negotiate a lowered rent | Hardest type of lease to find, especially when landlords know they are leasing to a college student |
| Allows you to do a "trial run" of a unit or building to help you decide if you want to commit | |
WILL I NEED ACCESS TO PUBLIC TRANSPORTATION?
If you don't plan on having a car at school, you should expect to rely on buses, trains, bicycles, and your feet to travel. One of the easiest ways to get a handle on your commute is to use a tool like Google Maps to get an idea of local transit options. Keep in mind that the school may run its own transportation, which will require you to find a service schedule on the school website.
WHAT DOCUMENTS DO I NEED TO RENT?
Young adults do not typically have an established credit or rental history, so many landlords in the college rental market take precautions to protect their interests. Here is some of the information they may expect from you:
Rental history, including dates, addresses, and contact information for former landlords
Social security number and date of birth
Pay stubs or bank statements to demonstrate income
Co-signer information if you do not have sufficient credit history
Personal references
Criminal history
Questions to Ask Property Managers, Leasing Offices, and Landlords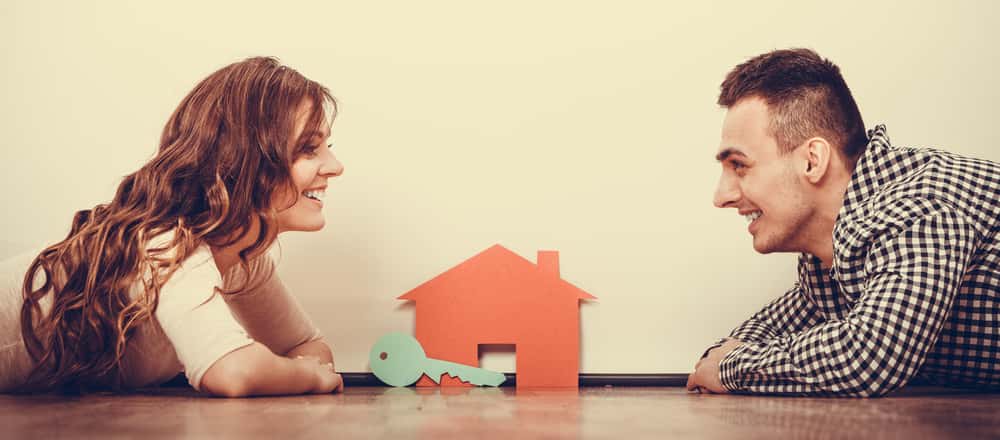 A property manager or landlord's job is to work alongside you throughout the term of your lease. Prior to signing the lease, you need to confirm that your future landlord or building manager will hold up their end of the bargain. Here are some questions to ask when considering a rental:
What is the total square footage and room configuration?
Are some or all of the utilities covered by the rent? If not, can you give me an estimate for those costs?
What are your parking options?
Is there on-site maintenance, security, and/or property managers?
What is the refund policy for security deposits?
Is there a secure area for mail and inbound packages?
What types of customizations can you make to a property (paint, nails for hanging pictures, etc)? Which ones are prohibited?
Will facilities staff conduct inspections, and how much notice do they need to give?
Are there any safety or health concerns associated with the property (mold, lead paint, etc)?
When are quiet hours?
Are there guest restrictions?
Are there any fees associated with the rental that we haven't discussed?
Before Signing the Lease
WALKTHROUGH
You should always conduct a formal walkthrough with your landlord or property manager before signing a lease. When you view the rental property:
Double check the addresses to make sure you are visiting the correct unit. Some property managers are in charge of hundreds of dwellings, and it is possible they have made a mistake.
Make sure the amenities match what is advertised in the listing, and ask questions regarding missing or damaged items.
Test out light switches, locks, doors, windows, and other facilities to identify current or potential problems.
REVIEW THE LEASE
Always read your entire lease. You may very well discover restrictions and procedures counter to your assumptions of how the terms of a lease agreement work. Most landlords will provide lease agreements with a high level of detail in order to protect both parties. For example:
What are the penalties if you are forced to break a lease due to work, school, or family responsibilities?
What charges are you liable for?
If you decide to move away during summer break, are you allowed to sublet your room for two months?
Are you allowed to add roommates to your lease?
Pet policies?
Tenant Rights and Insurance

TENANT RIGHTS
Unfortunately, there isn't a single resource for new renters to examine. Tenant and landlord rights vary based on your location, with specific laws governing counties, cities, and states. For example, landlords in California must give tenants in month-to-month agreements between 30 to 60 days advance notice of a rent change, depending on how big the increase is. In states like Oregon, landlords cannot raise your rent during the first year, and after the first year they must give at least 90 days notice. At a minimum, you should understand the following:
What are your maintenance responsibilities? How are hazardous situations handled?
Under what conditions can you be evicted and what is the legal process?
Under what conditions can you legally break your lease without incurring penalties?
You can find a comprehensive directory of tenant rights by state at the U.S. Department of Housing and Urban Development (HUD) website.
RENTER'S INSURANCE
It is wise to consider rental insurance to protect you financially should you experience theft or property damage. Rental insurance policies can be obtained from many companies, including Geico, State Farm, and AllState. If you have car insurance, you might want to check with the company to see if rentals can be added to an existing policy. Rental insurance costs fluctuate depending on some of these factors:
Location due to varying crime rates and environmental risks
The total value of your belongings
Building age and configuration
Scope of coverage for specific risks such as theft, flooding, earthquakes, and other natural disasters
Renter Beware: Identifying Rental Scams
Online classifieds have created a perfect staging ground for rental scams, easily targeting inexperienced renters, such as college students. A 2010 public service announcement posted by the Internet Crime Complaint Center, a project supported by the Bureau of Justice Assistance, warns prospective renters and homeowners against scammers who advertise fraudulent property listings online. These criminals hope to steal funds directly through fraudulently collected security deposits and rent, or they wish to steal identities with information gathered from fake applications. This section covers methods of identifying a scam and protecting yourself.
Warning Signs
The price seems too good to be true; doesn't fit with market rates for similar, surrounding properties
High upfront costs, such as security deposits and other fees
Excuses for why a rental unit can't be shown to prospective tenants, such as "the owner is traveling" or "the landlord is sick"
Requests for payment before you see the apartment
No professional online presence or leasing office location
Listings with multiple grammatical mistakes or stilted/broken English
Tips for Protecting Yourself Against Scammers
Research the leasing office, property manager, and landlord in advance
Read tenant reviews and historical information about the property
Never submit payments or sign a contract without seeing a property
Leave a payment paper trail with checks, strictly avoiding cash or wire transfer payments
Quiz the landlord or property manager about the property to see how well they answer basic questions
Double check to make sure the property is actually owned by the alleged property manager or landlord's organization (this sort of information can be found on real estate websites like Zillow or Trulia)
Identifying a Scammer's Email
Below we present excerpts from an actual scam email to help you identify telltale red flags. Once you understand these warnings, you will be better prepared to quickly identify, avoid, and trash emails regarding fraudulent property listings.
Hello,
Thanks for your email, I personally own the house, we want our property to be well taken good care, and there are some Precaution in which I do give out to tenant willing to rent my house which brings about safety of a home, so please don't be offended. But if you are still capable of renting my house the precaution goes this way..
We've printed this email exactly as it was written, and as you can see, both the syntax and grammar are off. This sort of broken English is the most obvious red flag you will find. Professional landlords working in the United States would not send such emails. If English was their second language and they struggled to write fluent emails, they would either hire someone who could write for them or opt to deal with applicants directly over the phone.
We decided to rent out the property due to our transfer to (West Africa, Nigeria). My Family and I just traveled to West Africa, Nigeria for a program Empowering Youth to Fight Racism, HIV/AIDS, Poverty and Lack of Education with Dove Christian Fellowship International on a Missionary Work, so we are renting it out since we need someone to take good care of the property on my absence and the house will be available for a period of 5 years. […]
First flag is any lengthy explanation of the alleged landlord's background or family situation. No professional landlord would openly divulge this information to a stranger. The actual substance of the information, explaining that the landlord is out of the country, is also a major flag. These explanations may awkwardly list good deeds, such as humanitarian or religious activism, as the reason they are abroad. This is just an attempt to appeal to your conscience in the hopes that the story will then seem more plausible. A lengthy scenario that ends with the landlord needing someone "to take good care of the property" while they are abroad (a surprisingly common ploy) is as implausible as it is scammy.
The keys and documents are with us here in West Africa, Nigeria … so i will need to ship them to you before you can occupy the house but you can drive by the house anytime to take a look at the surrounding if you want because I will not be able to show you the property in person as you understand that I am not available that is why i am renting it out personally because of my past experience i need to deal with my tenant directly.
Again, involved, remote logistics should tell you the email is a scam. Reassurances such as "drive by the house anytime" are meant to dispel your doubts. Sometimes the house or apartment they are referencing is, in fact, real. Scammers have ways of identifying such places and presenting them as their own. Never assume that the presentation of "facts", often unverifiable, means there is an earnest landlord behind the email. If the surrounding reassurances feels like a scam, you can bet everything else in the email is too.
SO IF YOU ARE REALLY INTERESTED I WILL WANT YOU TO FILL THE RENT APPLICATION FORM BELOW:
The final, and most crucial, flag is any request for an application prior to an in-person meeting. Now, some legitimate landlords may provide you with an application that they then ask you to print, fill out and bring in person for a prearranged tour, but that's not what this is. Instead, this is the whole gist of the scam, collect the victim's information and then exploit or sell that data. Above all, never email out information found on a rental application: your address, SSN, banking information, phone numbers, names of relatives, etc.
Tying It All Together
As a first-time renter, your actions, from your very first tour of a unit to the day you end your lease, will demonstrate your preparedness and critical thinking. Whether it's fully understanding your lease agreement or knowing the real condition of a rental when expecting, the effort you put into renting will always determine the quality and comfort of home.
---
Editor's Note: This article contains general information and is not intended to be a substitute for professional advice. Please consult a professional advisor before making decisions about legal or financial issues.
---