The Student's Guide to College Applications
BestColleges.com is an advertising-supported site. Featured or trusted partner programs and all school search, finder, or match results are for schools that compensate us. This compensation does not influence our school rankings, resource guides, or other editorially-independent information published on this site.
Ready to start your journey?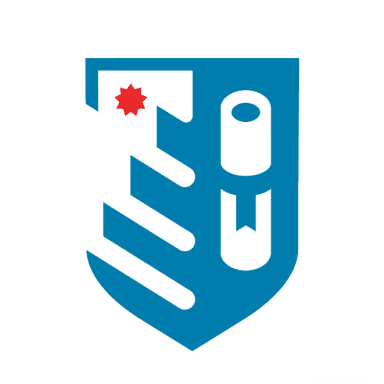 ---
Students should start the college search process their junior year of high school.
Many colleges require letters of recommendation, personal essays, and test scores.
Students should plan to take the SAT or ACT at least once starting in 11th grade.
Campus visits are a great way to help you decide where you want to attend college.
---
Applying to college can seem overwhelming at first. With so many choices, you may not know where to start. Make sure you begin your search early and break the college application process into simple steps. For a low-stress and successful admissions experience, begin looking at colleges and universities your junior year of high school.
When identifying prospective schools, you'll need to take a few steps to ensure you're ready to apply. To help outline the most common steps of the college application process, we spoke with Dr. Gordon Chavis, associate vice president of enrollment services at the University of Central Florida.
What Are the Different Types of College Applications?
In the past, each college maintained its own application, which students completed individually. While some public and private schools still use proprietary applications, many four-year universities and community colleges now rely on platforms that allow students to complete one application for multiple schools.
The most widely used platform, the Common Application, is accepted by over 900 colleges and universities. Another popular application system is the Coalition Application. With these platforms, applicants simply fill out information on their demographics, family, education, and awards, and then send a single application to their chosen schools.
Students typically complete applications through an online platform or the school's website, but many institutions also supply paper applications.
In terms of how many schools you should apply to, Chavis recommends choosing a balanced mix of colleges. "Students should always apply to more than one institution," he said, "and consider applying to several schools in the following categories: dream school, safety school, and a low-cost institution."
What College Application Materials Do I Need to Apply?
Applying to college can be stressful, but knowing exactly what materials you'll need can help streamline the process and keep you on track. Below is a college application checklist detailing all major components of the typical application.
High School Transcript
You'll need to order official transcripts from all high schools (and any colleges) you've attended. These documents show the classes you've taken, the grades you earned, and your cumulative GPA. Talk to your high school guidance counselor to learn more about sending transcripts.
List of Academic Honors and Achievements
Most college applications, including the Common App, include a section for you to list academic awards and/or honors you've received. Alternatively, you may be required to craft a resume that lists your biggest accomplishments.
Examples include subject-based awards, honor roll achievements, and recognitions from academic competitions, such as winning first place at a regional science fair.
Make sure you list your most significant achievements first, starting with any national awards and ending with any school awards. The description of the award should be brief and specific and take the form of a bullet list. Keep in mind that this section may not be lengthy for everyone — and that's OK.
Personal Statement/Essay
Personal statements allow colleges to assess students beyond their academic achievements. Typically ranging from 250 to 650 words, the college application essay gives students the opportunity to differentiate themselves by demonstrating their writing ability and elaborating on what makes them unique.
"There is no right or wrong essay answer," said Chavis. "Students don't need to write an essay trying to say what they believe the reader wants to hear. Be thoughtful, creative, and authentic."
Many colleges use the Common App essay prompts, which focus on topics like overcoming obstacles, formative experiences, and achievements leading to personal growth. Other schools may require supplemental school-specific essays and/or short answers.
Summary of Extracurricular Activities
Colleges want students who will effect positive change on campus. Getting involved in extracurricular activities, such as student clubs, band, and volunteer initiatives, is by far one of the best ways to demonstrate your commitment to your community.
When compiling your list of extracurriculars, don't stress about the number of activities you have. "The quantity of extracurricular activities is less important than the quality of [students'] experiences," explained Chavis. "Being heavily engaged in one activity and demonstrating extensive leadership can be just as impactful as being slightly engaged in multiple activities."
Standardized Test Scores
Many colleges require applicants to submit SAT or ACT scores. While the number of colleges requiring standardized tests has dropped dramatically in recent years, high test scores can still give a much-needed boost to your applications. As such, it's best to start the application process by taking at least one college entrance exam.
Students should plan to take the SAT or ACT the fall or spring of their junior year. This should give them enough time to retake their chosen test if needed before college applications are due.
Letters of Recommendation
Many four-year institutions require letters of recommendation. Typically, schools ask for 2-3 letters, which may come from teachers, high school guidance counselors, employers, and/or mentors. These letters attest to your character, both academically and personally.
Establishing strong connections early on in high school with a few teachers can make it easier to ask for letters of recommendation later on. Never submit letters of recommendation from family members.
Are College Interviews and Campus Visits Worth It?
Visiting campuses can go a long way toward helping you decide which schools to apply to. Taking a tour could even boost your candidacy by demonstrating your interest in an institution. Some schools track student visits and consider this factor when making admission decisions.
Certain colleges may also require a formal interview with an alum or admissions officer. This is often the case with Ivy League schools and other top private universities.
Besides the few schools that require formal interviews, other institutions may offer interviews as optional components. In that case, we recommend taking advantage of the opportunity to interview. Taking this extra step to demonstrate your interest could raise your chances of getting an acceptance letter.
What to Remember Before Submitting Your College Applications
It's vital that you double-check your applications before submitting them to colleges so you can ensure they are free of errors and put you in the best light possible.
"Common mistakes include submitting an incomplete application, not proofreading to avoid spelling errors, including the name of a different college or university in the essay, procrastinating, and not adhering to application deadlines," warned Chavis.
In addition, don't be afraid to ask for help if you're unsure about something. The last thing you want to do is spend time obsessing over or second-guessing your application.
Chavis notes how it's important to maintain balance. "Take things seriously, but do not obsess over the college application process," he said. "If you're ever in doubt, ask an admissions representative for advice. We are here to help."
---
With Advice From:
Dr. Gordon Chavis currently serves as associate vice president of enrollment services at the University of Central Florida. Previously, he worked in the admissions departments of the University of Pennsylvania, Georgetown University, the University of Colorado Boulder, and the University of Central Florida. In fall 2019, Dr. Chavis joined the College Board's Enrollment Leaders Group. He holds a bachelor's degree from the University of Pennsylvania and a juris doctor from the Georgetown University Law Center.
---
Feature Image: nazarkru / iStock / Getty Images Plus
BestColleges has created a guide to help college applicants write an essay that is sure to get the attention of the admission committee. BestColleges has created a guide for future graduate students to keep track of deadlines and get tips on submitting the best school applications. Learn the important steps undocumented students need to take to complete the college application process.
BestColleges.com is an advertising-supported site. Featured or trusted partner programs and all school search, finder, or match results are for schools that compensate us. This compensation does not influence our school rankings, resource guides, or other editorially-independent information published on this site.
Compare your school options.
View the most relevant school for your interests and compare them by tuition, programs, acceptance rate, and other factors important to find your college home.