Best Online Master's in Psychology Programs of 2022
Many careers in the psychology field require an advanced degree. These online master's programs can help you further your career while gaining work experience.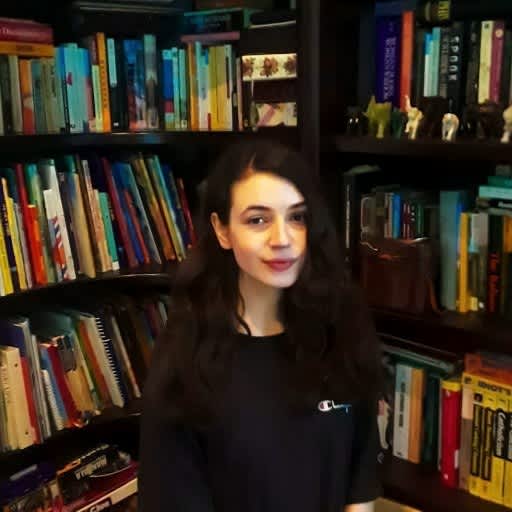 Reviewed by
Megan Pietrucha, Psy.D.
Our Review Network
BestColleges is committed to delivering content that is objective and accurate. We have built a network of industry professionals across healthcare and education to review our content and ensure we are providing the best information to our readers.
With their first-hand industry experience, our reviewers provide an extra step in our editing process. These experts:
Suggest changes to inaccurate or misleading information.
Provide specific, corrective feedback.
Identify critical information that writers may have missed.
Our growing Review Network currently consists of professionals in fields like business, nursing, social work, and other subject-specific industries; professionals in higher education areas such as college counseling and financial aid; and anti-bias reviewers.
Reviewers typically work full time in their industry profession and review content for BestColleges as a side project. Our reviewers are members of the Red Ventures Education Freelance Review Network and are paid for their contributions.
BestColleges.com is an advertising-supported site. Featured or trusted partner programs and all school search, finder, or match results are for schools that compensate us. This compensation does not influence our school rankings, resource guides, or other editorially-independent information published on this site.
Ready to start your journey?
Pursuing an online master's in psychology qualifies graduates for various roles unavailable to professionals with only an undergraduate degree. Most psychology master's programs take 2-3 years to complete and allow graduates to pursue public, private, and nonprofit positions.
Prospective students considering this path should review the information provided throughout this guide to make an informed decision. Covered topics include degree types, admission requirements, typical courses, and available jobs after graduation.
Frequently Asked Questions About Master's Psychology Programs
Is a master's in psychology worth it?
In many cases, professionals must hold a master's degree to access more mental healthcare and social service jobs or assume leadership positions in these fields. Many people who want to help others use this degree to pursue fulfilling careers and find it worth the investment.
From a financial standpoint, mental healthcare and social service roles that do not require a graduate degree tend to pay less. Social and human service assistants, for example, only earned a median salary of $35,960 per year in 2020. A master's degree often enables graduates to qualify for more well-paying careers.
What can I do with a master's in psychology?
Many students pursue psychology careers because they wish to apply their interest in human thinking and behavior to help others. Graduates with a master's in psychology can work in clinical roles like school counselor, marriage and family therapist, or mental health counselor. They can also become addiction counselors.
Other graduates may apply their psychology background to leadership roles as human resources managers or social and community service managers. At some institutions, people with a master's in psychology can teach in their field as postsecondary educators.
Are psychology graduates in demand?
Many psychology careers are in high demand. BLS data projects that between 2020 and 2030, the number of jobs for school counselors will grow by 11%. The BLS also projects social service manager roles will grow by 15%, exceeding the average 8% growth rate for all U.S. careers.
During the same period, the BLS projects marriage and family therapist roles to grow by 16% and addiction counselors to grow by 23%. The latter projection accounts for 75,100 additional counselors within the decade.
How much money can I make with a master's in psychology?
A master's in psychology qualifies professionals to work in positions that offer above-average pay. For example, in 2020, addiction counselors earned a median annual salary of $47,660, while those employed by government organizations earned $54,070.
In the same year, school counselors earned a median of $58,120, while those employed by
elementary and secondary schools earned $64,960. Marriage and family therapists earned a median annual salary of $51,340, while those employed by state government organizations earned $78,450. In addition, social service managers earned a median of $69,600 per year.
What are the highest-paying jobs with a master's in psychology?
Some psychology careers pay very well, particularly within certain niches and settings. For example, social service managers who work for religious or grantmaking organizations earned a median of $72,860 in 2020. These managers who worked for local government agencies earned $87,720.
Postsecondary teachers earned median salaries of $80,560 in 2020, although educators who teach psychology earned $78,180. Human resources managers earned median incomes of $121,220 in the same year. Professionals who worked for scientific and technical service organizations earned $138,030.
What Can I Expect From an Online Master's in Psychology Program?
An online master's in psychology degree offers a great path for people who want to use their skills and interests to help others. Graduates can work with students as a school counselor or provide support as an addiction counselor. They can also contribute to scholarly research as a research assistant.
Most programs comprise 36-60 credits and cover general and specialized topics. Concentrations vary by program, but common options include counseling psychology, clinical psychology, school psychology, and industrial-organizational psychology. Sports and performance psychology is another option.
In addition to classes, many programs include lab components to study scientific aspects of the discipline. Some programs require internships, but students can also participate in voluntary internships if they so choose.
When looking at programs, students should take note of whether a master of arts (MA) or master of science (MS) degree better suits their career goals. An MA is a great fit for learners interested in providing direct services to clients such as counseling services. An MS prepares learners for a future in education and research.
Types of Psychology Degrees
Online psychology master's degrees cover many specializations, helping students hone their knowledge and develop specific skills. For example, students aspiring to provide direct mental health services may pursue clinical psychology specializations. Learners interested in business or organizational behavior may enroll in organizational psychology programs.
Clinical Psychology
Clinical psychology specializations familiarize learners with the biological, behavioral, and emotional aspects of humanity and mental health care. This specialization emphasizes how cultural and diversity factors such as race, ethnicity, gender identity, socioeconomic status, and sexual identity affect each aspect of mental health.
Forensic Psychology
Forensic psychology sits at the crossroads of criminal justice, law, and mental health. This specialization provides the skills needed to understand psychological factors influencing behavior from both perpetrators and survivors. Many graduates can also serve as expert witnesses in court cases and as researchers.
Behavioral Health Psychology
Behavioral health psychology specializations focus on diagnosing and treating mental health disorders. Learners study psychopathology, various behavioral challenges, how people respond to these challenges, and how to provide effective counseling services.
Counseling Psychology
Designed for learners who see themselves working in individual and group counseling settings, this specialization looks at various counseling approaches. Students may work with specific populations, such as those seeking marriage, family, or grief counseling.
School Psychology
School psychology emphasizes creating safe, encouraging spaces where all students can optimally learn. Degree-seekers explore the academic, behavioral, emotional, and social aspects of development to help create effective school policies and learning environments.
Educational Psychology
Unlike school psychology, educational psychology specializations focus on how students process information in a learning environment and inform instructional methods. Courses focus on factors like the processing and absorption of information, memory, and learning styles and disorders. Students also learn about human development across the lifespan.
Organizational Psychology
Also known as occupational psychology, organizational psychology focuses on assessing and improving performance in professional settings. Organizational psychologists conduct interviews and observe business and management operations. They also look for ways to streamline effectiveness and efficiency without compromising employment satisfaction.
Still Looking for the Right Fit? Discover Similar Programs.
Best Online Master's in Counseling Programs
Best Online Master's in School Counseling Programs
Best Online Master's in Marriage and Family Counseling Programs
Popular Online Master's in Psychology Programs
Learn about start dates, transferring credits, availability of financial aid, and more by contacting the universities below.
What Courses Will I Take in an Online Master's in Psychology Program?
Research Methods
In this course, students learn fundamental research design and data analysis methods, including variable selection, sampling, and ethics. They may explore case studies and conduct supervised studies to illustrate key topics.
Counseling Psychology
Learners explore counseling theories, outcomes, ethics, and industry standards. Students reflect on various therapeutic techniques for group and individual counseling and explore how professionals use these techniques in specialized mental healthcare areas, such as addiction treatment.
Foundations of Psychopathology
This course outlines the characteristics and diagnostic criteria of disordered behaviors. Students learn about specialized treatment protocols for patients with pathological behaviors.
Theories of Cognitive Behavioral Therapy
Students learn about cognitive-behavioral theories and applications. Coursework covers how clinicians use this therapy to treat various psychiatric disorders.
Child Development
In this course, learners study social, emotional, moral, and cognitive development. They may explore how environmental factors, such as trauma, relationships, or attachment, impact emotional outcomes in adulthood.
Find the Tools You Need to Get Started on Your Degree
Financial Aid Guide for Graduate Students
Scholarships for Psychology Majors
The Student's Guide to Financial Aid and the FAFSA
What Are the Admission Requirements for an Online Master's in Psychology Program?
Admission requirements for online master's programs usually do not differ from those of on-campus programs. Some schools require prospective students to supplement their applications with interviews or personal statements. In some cases, online programs cater to part-time working students. As a result, admissions personnel may emphasize applicants' professional experiences more.
Master's in psychology programs may not require a specific undergraduate major or academic background. However, applicants should have completed multiple psychology courses.
Application
Master's programs require prospective students to fill out applications. This document provides admissions personnel with basic information about applicants' undergraduate backgrounds, work or internship experiences, and extracurricular activities. Most schools accept applications through online platforms like Common App.
Test Scores
An increasing number of graduate programs are becoming test-optional. However, strong standardized test scores can help applicants demonstrate their academic abilities. Often, students can leverage GRE scores above 300 or GMAT scores above 565 to their advantage. However, students should research institution-specific averages to evaluate how they may compare to other applicants.
Letters of Recommendation
Most schools require multiple letters of recommendation. These letters can provide personal accounts of an applicant's character and professional and academic performance. Students should ask for letters of recommendation from professors, supervisors, employers, or other individuals who can attest to their abilities.
Resume and Work Experience
Often, admissions personnel use resumes to assess applicants' passions and career trajectories through their previous work, internship, and community service experiences. Also, while schools rarely require work experience, applicants should detail any experiences in mental healthcare, public health, and social service.
Essays
Most online master's in psychology programs require applicants to submit at least one essay. Writing prompts usually ask applicants how earning a master's degree in psychology will help them advance in their careers. However, prompts vary by institution. Essays often allow applicants to showcase their insights and ambitions.
Official Transcripts
Nearly all master's programs require transcripts from postsecondary institutions that applicants have attended. GPA is often the primary metric that programs use to assess applicants' academic capabilities. Admissions personnel may also take applicants' major, minor, and course history into account. Students may also be able to transfer previously earned credits.
What Can I Do With an Online Master's in Psychology Degree?
Career Outlook
Many psychology careers require professionals to hold at least a master's degree. Depending on their academic concentrations, career interests, and internship experiences, graduates with a master's in psychology can pursue various in-demand careers.
According to Bureau of Labor Statistics (BLS) projections, the number of social service manager jobs will grow by 15% between 2020 and 2030. During the same period, the BLS projects marriage and family therapist jobs to grow by 16% and addiction counselors to grow by 23%. All of these projections surpass the average national growth rate of 8%.
Although graduates can pursue diverse roles, many positions offer above-average salaries. The BLS reports that in 2020, marriage and family therapists earned a median salary of $51,340 per year. Social service managers earned a median salary of $69,600, and school counselors made a median income of $58,120 annually.
See where a master's in psychology degree can take you.
Learn more about psychology careers
Career Paths
School Counselor
These counselors help elementary, middle, and high school students navigate academic and emotional demands. School counselors may place students in appropriate classes, provide mental health resources, and assure that students receive proper educational and disability services. High school counselors typically guide students through college and career planning processes. These professionals must supplement their master's degrees with state-issued certifications to work in public schools.
Median Annual Salary: $58,120
Marriage and Family Therapist
These individuals help couples and families identify and resolve conflicts, such as those associated with anger management, parenting, addiction, communication, grief, and infidelity. They may mediate dialogue, introduce coping strategies, and help couples communicate more effectively. Individuals must typically hold a state-issued license to practice.
Median Annual Salary: $51,340
Addiction Counselor
These counselors guide people through their recovery from substance misuse and behavioral addictions. They may encourage patients to examine the root causes of their behaviors and triggers for relapse. They may also lead individual and group therapy sessions and provide support throughout the recovery process.
Median Annual Salary: $47,660
Human Resources Manager
Human resources professionals typically lead human resources teams. They manage the relationship between executive management and employees. Daily tasks typically include recruiting and hiring employees and organizing employee benefits. They also enforce human-centered workplace policies, such as sexual harassment protocols and workers' compensation.
Median Annual Salary: $121,220
Social Service Manager
These professionals organize and lead various social service and advocacy programs. They may meet with community representatives to assess stakeholders' needs, manage volunteer activity, and gather funding. Projects may address specific concerns, such as substance misuse or healthcare access, or assist key populations, such as elderly individuals or veterans.
Median Annual Salary: $69,600
Psychology Not For You? Check Out These Related Careers.
Counseling Careers
Child and Adolescent Psychology Careers
Addiction and Recovery Careers
Continuing Education
Many master's in psychology graduates choose to continue their education or pursue additional qualifications.
Individuals must hold a state-issued license or credential to practice in many clinical professions. For example, school counselors must also earn a state-issued credential in education, which usually requires internship or practicum experience. Marriage and family therapists must supplement their degree with a 2,000- to 4,000-hour internship or supervised clinical experience to earn licensure.
Many graduates pursue advanced degrees like a doctorate in psychology, a doctorate in family counseling, or a doctorate in school counseling.
How Do I Choose an Online Master's in Psychology Program?
Cost
Students should consider whether the cost of an online master's in psychology program is a realistic investment. According to the National Center for Education Statistics, public schools charged an average graduate tuition of $12,410 for the 2019-20 academic year. Private schools charged $26,597 on average for the same year.
Many state schools charge more affordable tuition for in-state learners, and many online schools charge on a per-credit basis. Students can also reduce costs through grants, scholarships, and financial aid packages.
Program Format
Often, students pursuing online master's programs can choose either synchronous or asynchronous formats. Synchronous programs require learners to attend live lectures and follow set deadlines. They often resemble in-person courses structurally. Asynchronous programs are often self-paced. Students rely on resources like recorded lectures and forums to interact with course materials.
Location
Many remote learners enjoy the opportunity to pursue programs without location limitations. However, some online students prefer attending online colleges within commuting distance. These individuals may take advantage of in-state tuition costs or embrace the opportunity to meet with faculty, attend hybrid courses, and participate in on-campus events.
Accreditation
Students should make sure to enroll in accredited programs. Online master's in psychology programs earn accreditation from organizations like the Master's in Psychology and Counseling Accreditation Council by adhering to academic excellence and instruction quality standards. Accredited programs also demonstrate exceptional faculty, courses, and student resources.
Student Support
The best master's programs offer student support services to help engage remote learners and promote better learning outcomes. Many programs offer remote academic support services, such as online databases or tutoring services. Programs should also help students navigate their career trajectories through mentorship programs, internship opportunities, career counseling, and alumni-specific job boards.
Best Accredited Online Master's in Psychology Programs
Rankings compiled by the the BestColleges Ranking Team
Is your school on this list? Get the BestColleges ranking seal.
How We Rank Schools
At BestColleges, we believe a college education is one of the most important investments you can make. We want to help you navigate the college selection process by offering transparent, inclusive, and relevant school rankings.
Our rankings are grounded in a few guiding principles and use the latest statistical data available from trusted sources. Read our ranking methodology. We hope our approach helps you find the school that is best for you.
BestColleges.com is an advertising-supported site. Featured or trusted partner programs and all school search, finder, or match results are for schools that compensate us. This compensation does not influence our school rankings, resource guides, or other editorially-independent information published on this site.
Compare your school options.
View the most relevant school for your interests and compare them by tuition, programs, acceptance rate, and other factors important to find your college home.