10 Employers That Recruit HBCU Talent
Talented HBCU alumni are in high demand among leading national and international employers. Learn which companies are recruiting HBCU talent and why.
Image Credit: 10'000 Hours / DigitalVision / Getty Images
Historically Black colleges and universities (HBCUs) are known for graduating students prepared to launch lucrative careers across various industries. While science, technology, engineering, and mathematics (STEM) jobs continue to gain popularity, employers in industries like business, finance, and transportation increasingly pursue HBCU alums for top positions.
Employers with a history of promoting diversity and inclusion as part of their company culture understand the importance of recruiting Black talent. The following employers are 10 of the most dedicated to hiring and supporting HBCU graduates.
Headquarters: Redmond, Washington
Job Opportunities: Partner development management, software engineer, cloud solution architect, technical specialist
Commitment to HBCU Talent: A partner with HBCU Connect since 2014, Microsoft recently recommitted to hiring more Black software engineers and managers. Microsoft launched the Imagine Cup HBCU Edition competition in 2020 and continues to award winners with grants each year. The company also hosts Blacks at Microsoft, an employee resource group that awards scholarships to tech-focused students and holds recruitment events for students from historically excluded groups.
Headquarters: Nashville, Tennessee
Job Opportunities: Marketing strategist, private wealth associate, regional sales consultant, client guideline management analyst
Commitment to HBCU Talent: This global investment firm maintains a longstanding partnership with the Thurgood Marshall College Fund and consistently recruits new talent from HBCUs, including Howard University. To support current HBCU students, AllianceBernstein offers an internship program to develop their interests and expand their skill sets. The company also employs dedicated diversity and inclusion specialists to prioritize inclusion within its corporate culture.
Headquarters: Fort Worth, Texas
Job Opportunities: Talent management programs manager, aircraft base maintenance manager, technical lead in information technology (IT) applications, integrated operations intern
Commitment to HBCU Talent: American Airlines hosted Black Enterprise's seventh annual BE Smart Hackathon contest in 2022. The company invited students from HBCUs to compete for internships and prizes. The company joined U.S. Rep. Alma Adams' HBCU Partnership Challenge in the prior year, focusing on expanding the Cadet Academy to support prospective pilots. It also offers multiple leadership academies to promote the career growth of its historically excluded employees.
Headquarters: Washington, D.C.
Job Opportunities: Locomotive engineer, technical training and development manager, sourcing specialist
Commitment to HBCU Talent: Through partnership with the United Negro College Fund, Amtrak provides HBCU students with unique travel scholarships, enabling them to visit their families during college breaks using Amtrak transportation services. The company also regularly participates in recruiting and hiring events at HBCUs, including the annual National Society of Black Engineers convention.
Headquarters: New York City, New York
Job Opportunities: Advisory services staff, operations consultant, learning strategy and experience lead
Commitment to HBCU Talent: This accounting and consulting firm first implemented its HBCU recruitment program, which includes internship and mentorship opportunities, at Florida A&M University. It has since expanded the program to other HBCUs. The company is committed to diversity and inclusion from the top down, as evidenced by its creation of an internal Inclusive Excellence Council and its continued support for the CEO Action for Diversity & Inclusion.
Headquarters: Louisville, Kentucky
Job Opportunities: Human resources intern, customer care and service engineering manager, productions assistant
Commitment to HBCU Talent: GE Appliances' African American Forum focused on strengthening its community outreach and HBCU recruitment efforts during the pandemic in 2020 by partnering with HBCU Connect. With people of color currently representing 45% of its management-level hires, the company continues to pursue its goal of achieving a diverse staff that includes at least 40% people of color by the end of 2025.
Headquarters: Arlington, Virginia
Job Opportunities: Business intelligence analyst, midair surveillance training specialist, flight controls engineer
Commitment to HBCU Talent: This international aerospace corporation partners with the Thurgood Marshall College Fund to host the annual Boeing HBCU Immersion Program, which provides HBCU students insight into the company's operations and information about potential future careers. Additionally, in 2020, Boeing launched a mentorship program with Southern University and A&M College to develop NASA's Space Launch System. The project will launch missions to the moon, Mars, and beyond.
Headquarters: Arlington, Virginia
Job Opportunities: Supply chain manager, electrical engineer, contracts specialist
Commitment to HBCU Talent: This corporate conglomerate of aerospace, intelligence, and defense technologies offers undergraduate scholarships to select HBCU students through the Executive Leadership Council. In 2022, Raytheon Technologies created the HBCU Cybersecurity Industry Collaboration Initiative with industry partners. The pilot's mission is to support HBCU students with resources to prepare them for essential cybersecurity careers.
Headquarters: Falls Church, Virginia
Job Opportunities: Principal mechanical engineer, business management analyst, deployable avionics technician
Commitment to HBCU Talent: A global leader in aerospace and transportation engineering and technology, Northrop Grumman hosts an annual HBCU Invitational. Attendees can participate in workshops and networking events. Additionally, they can interview for internships as well as full-time positions. The company continues its ongoing efforts to recruit and develop HBCU talent through its HBCU/Minority Institutions Program.
Headquarters: Frankfurt, Germany
Job Opportunities: Compliance officer, investment banker, business analyst
Commitment to HBCU Talent: This world-leading financial service provider hosted its inaugural HBCU Leadership Summit, a three-day experience to empower future HBCU leaders in finance this past November. Deutsche Bank became a founding member of the World Economic Forum's Partnering for Racial Justice in Business initiative to improve racial and ethnic justice in the workplace. It aims to increase the number of Black employees in top executive positions by 50% by the end of 2023.
Q&A: Why Companies Want to Hire HBCU Grads
Brian Wilkerson, head of product at Ford and an alum of Tuskegee University, an HBCU, spoke on what companies look for in HBCU grads and how to set yourself up for a successful interview.
What makes an HBCU grad valuable to companies?
Grit. HBCUs typically don't have the funding for the luxurious amenities and accommodations PWI institutions (predominantly white institutions) pride themselves on.
Also, HBCU grads connect Fortune 500 companies with the deep-rooted legacies by which these institutions were founded.
How can HBCU grads stand out during an interview?
Demonstrate your experience with internships (paid or unpaid).
Focus on how your skills and experiences translate into the working world.
Be your authentic self. Your perspective is needed.
What questions should HBCU grads ask recruiters during an interview?
What other HBCUs does your company recruit from?
What is your company's attrition rate of Black employees?
Does your company offer formal executive mentoring and upskilling?
What is the percentage breakdown of people of color working at managerial and executive leadership levels?
What programs does your company offer that have been the most successful at supporting and mentoring HBCU grads?
Several, but some of the most impactful have been through my alma mater, Tuskegee University. We connect alums with interns and new hires for summer or yearly mentoring sessions. This was super helpful during my development as an engineer and beyond.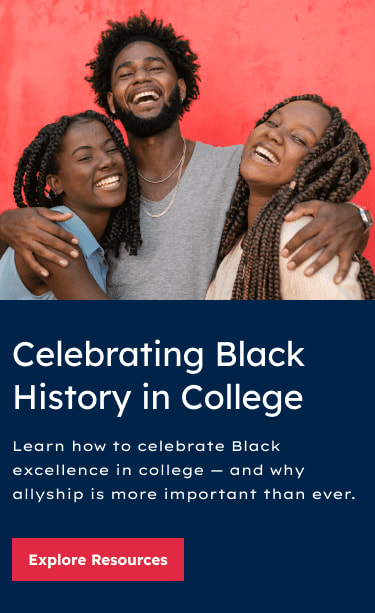 How Companies Support Black Employees
While some companies have incorporated more inclusive practices into their hiring process, others still struggle to make the necessary changes. Here are programs and initiatives to look for to determine if a company may be a good fit for you.
Employee Resource Groups
Employee Resource Groups (ERGs), also called affinity groups, are important for both organizations and employees. These groups offer a safe space for underrepresented employees to come together to share support and promote inclusion and equity within the company.
Company Statement on Racial Injustice and Inequality
One way to ensure that an organization is doing its part is to determine whether it has a formal racial equity statement. Companies that have made these statements will be able to show you how they are progressing in hiring, promoting, and retaining a diverse staff.
Leadership Initiatives
Creating an equitable work environment continues beyond ERGs or company equity statements. Company leaders must create programs that offer mentorship and leadership opportunities to support HBCU graduates in furthering their career trajectories.
With Advice From:
Brian Wilkerson
Brian Wilkerson is a Michigan-based chief product manager and technology pioneer at a Fortune 20 automotive company who's developed and launched software apps and products in the U.S. and Asia-Pacific, including Phone as a Key and the introduction of Ford Pass/Lincoln Way Connect as well as first-generation Sync while leading international teams and a $100 million-plus portfolio.
Manager of Advanced Engineering, Enterprise Connectivity, Wilkerson leads a team of talented product owners, software engineers and system architects to deliver customer-centric solutions into the Enterprise Connectivity portfolio.
His career working abroad in China and Mexico on extended international assignments expands people-driven leadership and diversity, equity, and inclusion (DEI) management styles.
Wilkerson graduated summa cum laude from Tuskegee University with a bachelor's degree in both electrical engineering and physics. He also received a master's of science degree in electrical engineering from the University of Michigan in Ann Arbor.