Best Online Master's in Health Science Programs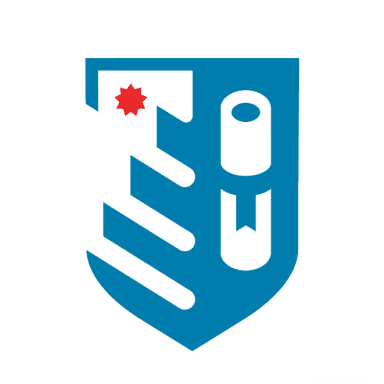 BestColleges.com is an advertising-supported site. Featured or trusted partner programs and all school search, finder, or match results are for schools that compensate us. This compensation does not influence our school rankings, resource guides, or other editorially-independent information published on this site.
Ready to start your journey?
Earning a master's in health science provides the training needed to take up a variety of advanced roles in healthcare settings. Professionals with this degree can be found leading community health seminars as part of local governments, overseeing entire hospital departments as health services managers, or working one-to-one with athletes looking to heal from injuries.
Costs for an online master's in health science program can vary dramatically, with students attending local public colleges typically paying the lowest tuition rates. Whether studying online or in person, degree-seekers should plan to spend 1-2 years meeting all degree requirements before graduating.
The outlook for graduates remains positive, with many healthcare positions projected to grow in the coming years. Keep reading to learn about common classes in a master's in health science program and career pathways for graduates.
What Can I Expect From an Online Master's in Health Science Program?
Learners attending an online master's in health science program often possess a desire to improve healthcare outcomes, either by managing administrative tasks, working with individuals directly, or engaging in community health education.
Most master's programs comprise between 30-36 credits and take 1-2 years to complete, depending on whether students enroll on a full-time, part-time, or accelerated schedule. Some degrees also provide concentrations to help degree-seekers hone in on their particular interests. Concentrations will vary from school to school, but common options include health leadership, health education, public health, health informatics, health policy, and nutrition.
Aside from completing coursework, some programs may include either an internship component or a culminating project that brings together everything the student learned into a final assignment. Most programs can be completed fully online. If they require an internship or field study component, the department usually works with students to identify a suitable location near their place of residence.
Still Looking for the Right Fit? Discover Similar Degree Programs.
What Courses Will I Take in an Online Master's in Health Science Program?
Research Methodology
Usually taken in the first semester, this course provides the foundation for later research-focused assignments by teaching students how to construct research questions and find quality source material.
Health Science Leadership
Because graduates often go on to leadership roles, this class provides a review of leadership strategies and models, with emphasis on healthcare settings. Students also consider case studies for real-world healthcare leadership examples.
Health Professionals as Educators
This course looks at how graduates can use their skills to educate others about healthy living, with emphasis on improving health literacy, developing teaching skills, and integrating health science principles into curricula.
Healthcare Systems Management
This course provides an overview of the U.S. healthcare system, including both historical and contemporary perspectives. Students learn about factors such as financing, insurance, personnel, managed care, and current regulatory guidance.
Conflict Resolution in Health Leadership
Designed for future managers, this course looks at the contemporary theories around conflict management and dispute resolution and emphasizes how these can transfer to healthcare settings.
Find the Tools You Need to Get Started on Your Degree
What are the Admission Requirements for an Online Master's in Health Science Program?
Admission requirements for online master's in health science programs vary from school to school, so prospective students should pay close attention to graduate admissions information from individual programs.
That said, some components remain the same across universities: students must possess a bachelor's degree from an accredited institution, possess a qualifying GPA, and meet prerequisite requirements. Competitive programs may also require an interview.
Application
Every online master's in health science program requires students to complete an online or paper application to receive admission consideration. College applications typically collect basic demographic information such as full name, mailing address, date of birth, and citizenship status.
Test Scores
Some online master's in health science programs may require prospective applicants to submit GRE scores. Preparing for the GRE can take time, so learners should make sure they start the process earlier. The GRE scores an applicant needs will depend on the school.
Letters of Recommendation
Many programs request letters of recommendations as part of application packets as these provide an opportunity for the admission committee to get a sense of how others view the student. Typical recommenders include current or former professors, mentors, supervisors, or faith leaders who know the learner well.
Resume and Work Experience
Given that these health science programs exist at the master's level, some may ask for evidence of relevant work experience within the application. These requirements will vary by program, so learners should ensure they possess enough experience before applying. They must also submit a resume outlining work experience to receive consideration.
Essays
Essays provide the opportunity for degree-seekers to state, in their own words, why they want to pursue a master's in health science, how they plan to use the degree after graduating, and why they feel drawn to a particular program. Leave ample time to write the admission essay in order to provide thoughtful answers.
Official Transcripts
Online master's in health science programs require official transcripts in order to confirm the GPA stated by the student on their application and ensure they took all required prerequisite courses. Schools also use official transcripts for learners looking to transfer existing credits into the program.
What Can I Do With an Online Master's in Health Science Degree?
Career Outlook
Graduates of an online master's in health science program typically find many job paths available to them after earning their degree. The Bureau of Labor Statistics projects that jobs for medical and health services managers will grow by an astounding 32%, leading to the creation of nearly 140,000 new positions between 2020-2030.
Completing this degree can also lead to higher salaries. Median wages vary based on experience, employer, education, and location, but several healthcare positions offer six-figure salaries to qualified candidates.
Graduates can find positions in governmental, nonprofit, and for-profit organizations alike, with many degree-holders accepting jobs in hospitals, community health organizations, and consulting firms.
Career Paths
Occupational Health and Safety Specialists
These professionals often act as consultants to ensure workplace environments remain safe and steps are implemented to ensure employees use hazardous materials or equipment in approved ways. They also create procedures to help with reporting unsafe working conditions and prepare reports on their findings.
Median Annual Salary: $72,530
---
Medical and Health Services Managers
Working in hospitals, physicians' offices, long-term care facilities, and rehabilitation centers, these professionals oversee the administrative functions of each setting. They identify ways of improving effectiveness and efficiency, set departmental goals, oversee budgetary requirements, manage employee scheduling, and ensure all legal and regulatory requirements are met.
Median Annual Salary: $104,280
---
Social and Community Service Managers
Whether working in a governmental or nonprofit capacity, social and community service managers look for ways of supporting the well-being of communities. They work with community members to identify gaps in needed services, create programs to meet those needs, assess programs for effectiveness, and look for ways to improve them along the way.
Median Annual Salary: $69,600
---
Athletic Trainers
Athletic trainers work with their clients to both prevent and treat injuries and illnesses. They create and implement rehabilitation programs, use tapes and braces to protect athletes from injuries, and consult with patients on ways to continue their training without sacrificing their long-term health.
Median Annual Salary: $49,860
---
Health Education Specialists and Community Health Workers
These professionals work with individuals and communities to help them live healthy lives. They develop educational programs and materials, host health-related events, and evaluate the effectiveness of these programs. They may also oversee other health educators and trainers working in local communities.
Median Annual Salary: $48,140
---
Health Science Not For You? Check Out These Related Careers.
Continuing Education
After working in the field for several years, some professionals may decide to continue their education. Completing a doctorate in health sciences provides the training and qualifications needed to compete for high-level healthcare positions.
Some graduates decide they want to educate the next generation of health science professionals and seek jobs at colleges and universities. Others decide they want to conduct research for think tanks, universities, or laboratories.
A doctorate in health science can take between 4-6 years to complete, with options to study both in person and online. Many students continue working in their current jobs and schedule coursework around their responsibilities.
How Do I Choose an Online Master's in Health Science Program?
Cost
The cost of an online master's in health science program can vary dramatically based on several factors. Learners who attend private schools typically pay more than students at public schools, and residency status can also affect costs. Prospective students should ensure they understand true program costs and compare online and in-person expenses.
Program Format
Students can find online master's in health science programs offered in various formats to fit scheduling needs. Those seeking flexibility often pursue asynchronous learning, while those looking for a more traditional schedule follow the synchronous pathway. Learners can also choose from part-time or full-time formats as well as accelerated programs to graduate more quickly.
Location
When looking at online programs, pay close attention to whether or not they require any in-person learning sessions. If not, students can select from programs across the United States. If a program does require campus-based meetings, they should probably choose a college or university within a reasonable distance of their home.
Accreditation
In addition to attending a college that holds regional accreditation, students should look for master's in health science programs that hold programmatic accreditation from the Commission on Accreditation of Healthcare Management Programs (CAHME) or Council on Education for Public Health (CEPH).
Student Support
Attending a school that offers adequate support services can make or break the student experience. In addition to offering mentorship opportunities, look for programs with great internship connections. Students should also make sure they understand what student services entail and how these work with online learning.
Best Accredited Online Master's in Health Science Programs
How We Rank Schools
At BestColleges, we believe a college education is one of the most important investments you can make. We want to help you navigate the college selection process by offering transparent, inclusive, and relevant school rankings.
Our rankings are grounded in a few guiding principles and use the latest statistical data available from trusted sources. Read our ranking methodology. We hope our approach helps you find the school that is best for you.
Rankings compiled by the the BestColleges Ranking Team
Is your school on this list? Get the BestColleges ranking seal.
Frequently Asked Questions About Master's in Health Science Programs
Is a master's in health science worth it?
An online master's in health science program provides the training needed to take up many fulfilling and well-paid positions within the healthcare and health research fields. These programs, which typically take approximately two years to complete, set graduates up for success and differentiate them from colleagues with only bachelor's degrees. Going to graduate school while continuing to work can sometimes feel challenging, but online master's in health science programs support busy learners by providing flexible schedules, part-time options, and accelerated formats.
What can I do with a master's in health science?
Master's in health science degrees provide a great option for students seeking a versatile and transferable degree. Graduates of these programs work in myriad industries and settings, making it a great option for students who want to keep multiple pathways available to them. Some graduates feel drawn to work as health informatics specialists or healthcare project managers, while others prefer the more one-to-one nature of the work done by health educators or occupational health and safety specialists. Make sure to research your options to pick a path that suits your interests.
Are health science majors in demand?
While the answer to this question depends on the particular job a graduate plans to apply for, the simple answer is yes. The Bureau of Labor Statistics projects that jobs for medical and health services managers will grow by an impressive 32% between 2020-2030. Meanwhile, graduates who decide to pursue work as athletic trainers should see projected growth of 23% during the same time period. Before pursuing any role, learners should conduct their own research to ensure they feel comfortable and confident with the position and its future.
How much money can I make with a master's in health science?
Salaries can vary drastically based on the title you hold, how much experience you possess, the type of employer you work for, and where you live. If you decide to go the athletic trainer route, you can expect to earn a median annual salary of $49,860 per year. Social and community service managers earned median wages of $69,600, according to BLS data from May 2020.
What are the highest paying jobs with a master's in health science?
The BLS reports that medical and health services managers received median 2020 wages of $104,280. Those in the top 10% of earners brought in more than $195,630 during the same time frame. Medical and health services managers working in government roles tend to earn the highest wages with a median salary of $116,380. Those working in this role in hospitals ranked second with a median salary of $112,870.
Explore the complex issue of academic freedom, and understand how it impacts what and how subjects are taught in today's college classrooms. The COVID-19 pandemic has shown us the necessity of nurses. If you're interested in healthcare and helping others, you may want to consider becoming a nurse. Learn about some of the fastest-growing jobs that require a master's degree in 2021, including a variety of positions in the healthcare industry.
BestColleges.com is an advertising-supported site. Featured or trusted partner programs and all school search, finder, or match results are for schools that compensate us. This compensation does not influence our school rankings, resource guides, or other editorially-independent information published on this site.
Compare your school options.
View the most relevant school for your interests and compare them by tuition, programs, acceptance rate, and other factors important to find your college home.