Sports Medicine Careers
Want to activate a career in sports medicine? Learn more about what jobs you can get in sports medicine at each degree level and potential earnings.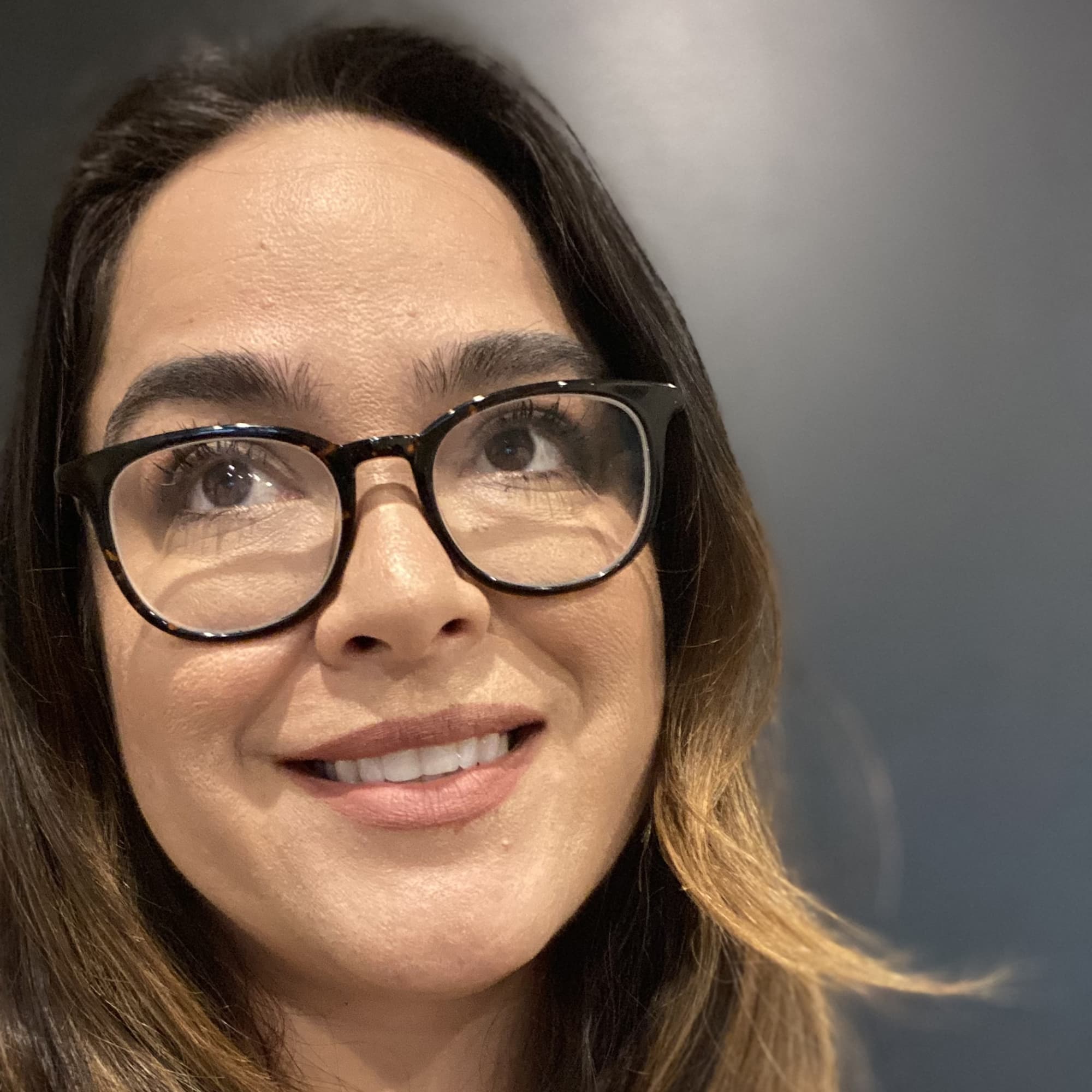 By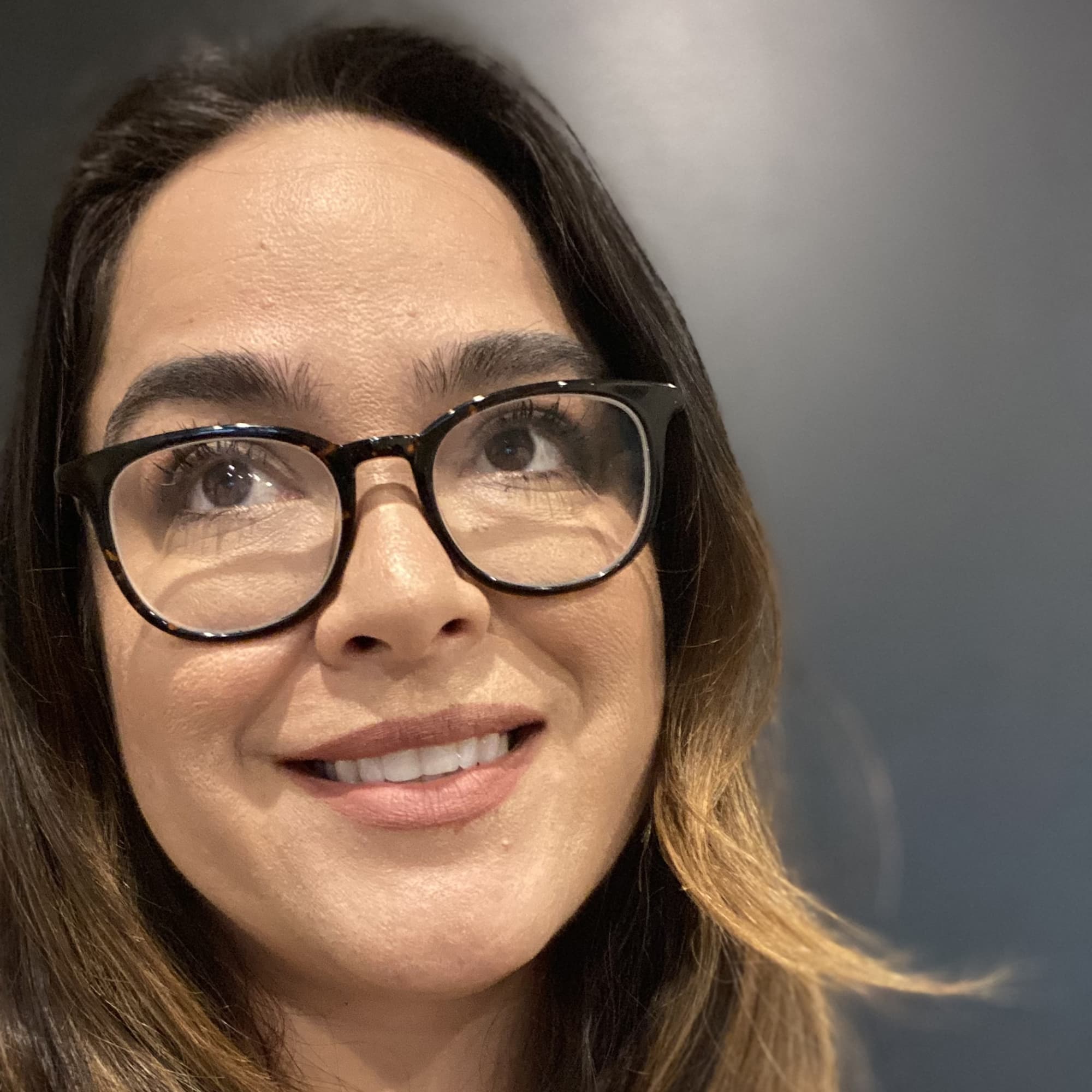 Nalea Ko
Writer
Nalea J. Ko has worked as a journalist in Hawaii, Los Angeles, and New York covering news and entertainment. She currently writes about tech, with a focus on coding. Nalea received her MFA degree in fiction from Brooklyn College and bachelor's in jou...
Updated on September 27, 2023
Edited by
Victoria Hudgeons
Editor
Victoria Hudgeons is a professional education writer and editor. She's committed to making higher education and career exploration easier to navigate. Her work has been featured on BestColleges, the University of Houston-Victoria Newswire, and more p...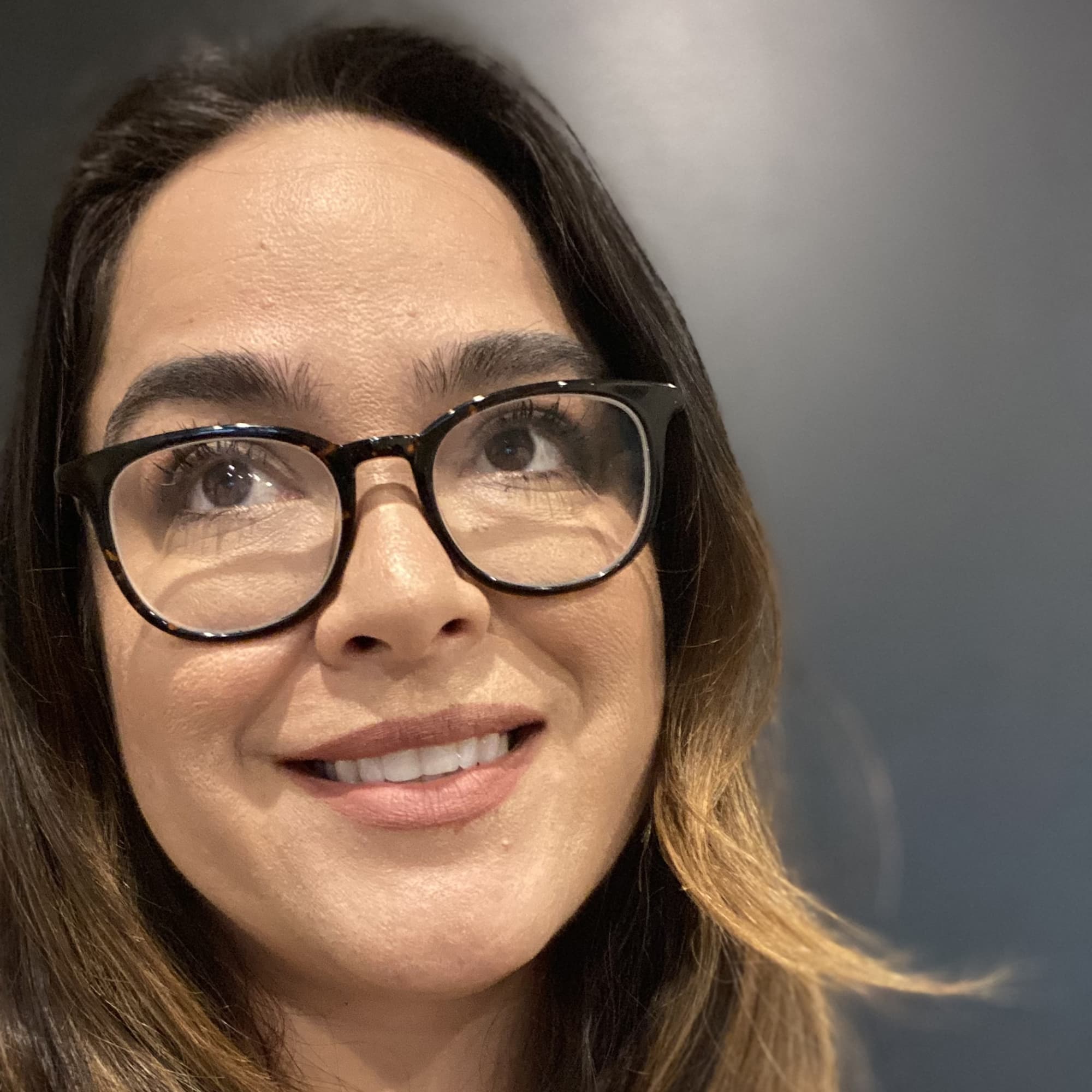 By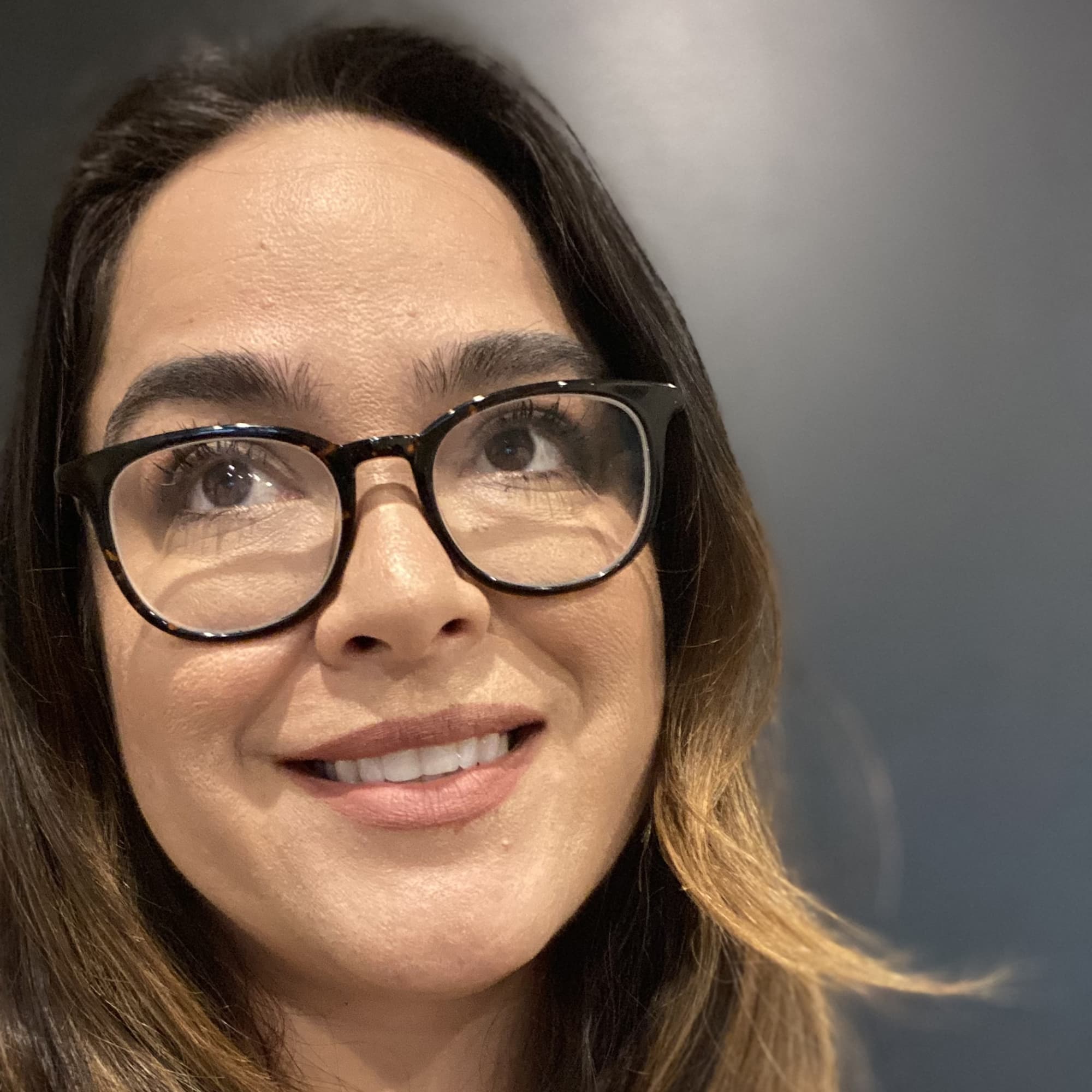 Nalea Ko
Writer
Nalea J. Ko has worked as a journalist in Hawaii, Los Angeles, and New York covering news and entertainment. She currently writes about tech, with a focus on coding. Nalea received her MFA degree in fiction from Brooklyn College and bachelor's in jou...
Edited by
Victoria Hudgeons
Editor
Victoria Hudgeons is a professional education writer and editor. She's committed to making higher education and career exploration easier to navigate. Her work has been featured on BestColleges, the University of Houston-Victoria Newswire, and more p...
Updated on September 27, 2023
www.bestcolleges.com is an advertising-supported site. Featured or trusted partner programs and all school search, finder, or match results are for schools that compensate us. This compensation does not influence our school rankings, resource guides, or other editorially-independent information published on this site.
Turn Your Dreams Into Reality
Take our quiz and we'll do the homework for you! Compare your school matches and apply to your top choice today.
Common injuries in sports medical health include concussions, fractures, and knee and shoulder injuries
Exercise physiologists, athletic trainers, and sports medicine physicians all work in sports medicine
You can enter healthcare sports medicine with a bachelor's, master's degree, or doctorate
Sports medicine is an in-demand field, with many positions expected to grow faster than average
---
Injured professional sports athletes and manual laborers both rely on sports medicine practitioners to help them get back to work. Sports medicine health providers, a profession that dates back to the ancient Olympic games, work with anyone who is physically active — from children to adults — to prevent and treat injuries.
Here you can learn more about what you can do in healthcare sports medicine at each degree level and where you can work.
Why Is Healthcare Sports Medicine Important?
People living with sports-related and work injuries turn to sports medicine to help get back into their daily routines and prevent reinjury.
Healthcare sports medicine helps athletes reach optimal performance through injury evaluations, diet and nutrition guidance, and exercise recommendations. Athletes can also undergo concussion evaluation and treatment at sports medicine centers across the country.
The field of sports medicine includes a broad variety of occupations, from exercise physiologists to sports team physicians. They work in specialties such as primary care, orthopedics, and adolescent sports medicine to address musculoskeletal health issues.
Sports healthcare providers commonly see patients who have ankle sprains, fractures, knee and shoulder injuries, concussions, and cartilage injuries. Workers who have chronic injuries from manual labor jobs also turn to sports medicine specialists.
Sports Medicine Career Outlook
Compared to future growth projections for all occupations, jobs in healthcare sports medicine should outpace other industries, according to the Bureau of Labor Statistics (BLS).
The BLS projects employment for exercise physiologists to increase by 10% from 2022-2032. And athletic trainer positions are estimated to grow by 14%.
What you earn in sports medicine depends on your degree, experience, and the specific career, as you can see in the chart below.
Potential sports medicine careers include athletic trainers – who make between average annual salaries around $47,000 according to Payscale, and sports medicine physicians, who earn around $190,000 on average annually.
Average Annual Salary for Sports Medicine Careers
Job Title
Entry-Level
(0-12 months)
Early Career
(1-4 Years)
Mid Career
(5-9 Years)
Experienced
(10-19 Years)
Sports Medicine Physician
$185,070
$180,490
$193,340
$191,160
Occupational Therapist
$64,720
$68,700
$76,200
$81,590
Athletic Trainer
$41,740
$43,900
$49,670
$54,450
Source: Payscale
Popular Online Bachelor's in Sports Medicine Programs
Learn about start dates, transferring credits, availability of financial aid, and more by contacting the universities below.
Healthcare Sports Management Education
At every educational level, you have the possibility to land various careers in healthcare sports medicine. Explore your career potential at every degree level below.
Bachelor's Degree in Sports Medicine
A bachelor's in sports medicine or a related field is the minimum degree you need to work in a sports medicine career. After earning your bachelor's degree, you can continue your education in a master's program or look for entry-level positions.
As some master's programs require applicants to possess relevant professional experience, you may need to work for a few years before applying to graduate school.
What Can You Do With a Bachelor's in Sports Medicine?
Athletic Trainer

Athletic trainers, which differ from physical trainers, perform evaluations and physical performance testing on people of all ages, including athletes and active military personnel. They help injured patients by making adjustments to rehab exercises under the direction of a licensed physician. Athletic trainers work in education services, hospitals, physician offices, and sports centers.

A bachelor's degree equips athletic trainers with physics, anatomy, and physiology knowledge.

Coach

Coaches lead recreational and professional sports teams. They plan training programs, and organize practices and games. You'll find them working at colleges and universities, in the arts, and at elementary and secondary schools.

Many people in this role have personal experience playing the sport they coach. Bachelor's programs provide coaches with an educational foundation in athletic training, nutrition, and general psychology.

Exercise Physiologist

In collaboration with physicians and dietitians, exercise physiologists create exercise programs to improve a patient's performance and strength. Most exercise physiologists are self-employed, and others work in hospitals, physician offices, and government agencies.

Earning a bachelor's in sports medicine teaches future exercise physiologists about sports injuries, first aid, and concepts in health and fitness.

Recreational Therapist

Recreational therapists use music, dance, sports, and art therapy to enhance a patient's mental and physical health. Recreational therapists get patient referrals, and help those patients deal with stress and depression or build social skills.

You can find recreational therapists working in hospitals, nursing care facilities, government agencies, ambulatory healthcare, and social assistance agencies.

High School Teacher

High school teachers who hold bachelor's degrees in sports medicine can teach physical and health education. They create lesson plans and assignments that focus on health and nutrition.

In addition to teaching lessons in the classroom, high school physical education teachers may also coach sports teams.
Master's Degree in Sports Medicine
Sports medicine master's programs go into greater detail than bachelor's programs. They often include extensive hands-on requirements and academic research that results in a thesis.
Master's programs frequently fall into one of two categories: career preparation or doctoral preparation. Due to the specialized nature of master's programs, these often prepare students for specific sports medicine careers.
What Can You Do With a Master's in Sports Medicine?
Occupational Therapist

When people get injured, they go to occupational therapists for recovery. Patients with disabilities and illnesses also go to occupational therapists. This job requires evaluating clients, demonstrating at-home exercises, and providing education to patients, family, and caregivers.

Employers need occupational therapists to work in hospitals, physician offices, elementary and secondary schools and nursing care facilities.

Physician Assistant

A master's in sports medicine prepares physician assistants through courses in advanced exercise physiology, sports nutrition, and biomechanics.

Under the supervision of physicians, physician assistants conduct patient assessments, record medical histories, and prescribe medications and equipment.

More than half of physician assistants work in physician offices, but they also find jobs in hospitals, outpatient care centers, and educational services.

Nurse Practitioner

Sports medicine nurse practitioners (NPs) need a master's in an advanced nursing field to qualify for licensure. NPs focus on developing treatment plans for patients of all ages with orthopedic and sports-related injuries.

Many work in clinical settings, such as hospitals or colleges and universities.
Doctoral Degree in Sports Medicine
A doctorate is the terminal sports medicine degree. Many professionals earn this degree to learn about sports medicine best practices and advance into senior management positions.
Professionals with terminal degrees in other fields may earn a second doctorate to modify or focus their career paths. For instance, surgeons may earn a doctorate in sports medicine to exclusively treat professional athletes. These medical specialists often earn higher salaries than physicians without a specialization.
What Can You Do With a Doctorate in Sports Medicine?
Postsecondary Teacher

A postsecondary teacher with a doctorate in sports medicine can get a tenured position at a college or university, teaching kinesiology, exercise science, or sports medicine.

Postsecondary teachers who work in health specialties make up the largest group of college instructors, with 262,800 employed as of 2022.

The job requires creating lessons, leading lectures, and contributing to academic research.

Physical Therapist

A doctorate in sports medicine trains future physical therapists through courses in advanced strength and conditioning, psychology of human behavior, and advanced exercise physiology.

Most physical therapists work in physician offices, hospitals, and home healthcare. There they help ill or injured patients to progress through therapy and perform stretching and exercise routines.

Orthopedic Surgeon

Patients come to orthopedic surgeons to address pain and diseases related to the musculoskeletal system.

They may conduct evaluations and post-surgery visits at physician offices and operate in general medical or specialty hospitals. Orthopedic surgeons must complete medical school and residency to get licensed and board certified.

Team Physician

On professional sports teams, team physicians oversee treatment and prevention services.

To get hired, you need a medical license as a medical doctor or a doctor of osteopathy. The team physician clears players to participate on game day and assesses injuries during practice and games. They also supervise all nutrition and conditioning training to optimize athletic performance.
How to Advance Your Career in Sports Medicine
A formal college education can advance your healthcare sports medicine career, but it's not the only way. Many other paths can lead to a promotion in the industry. You can gain professional certifications or complete other continuing education activities, as we discuss below.
Certifications and/or Licensure
The American College of Sports Medicine (ACSM) and the National Academy of Sports Medicine (NASM) offer certifications that allow sports medicine specialists recognition for their experience, increasing their visibility to clients and employers. Certification may be required for your chosen occupation, but not all jobs mandate credentials.
For instance, sports medicine physicians often need a certificate of added qualifications from the American Board of Family Medicine. Requirements for this certification include full-time training in an accredited fellowship program and a passing score on the Sports Medicine Certification exam.
Continuing Education
Getting an advanced degree can almost always lead to a better position and salary in sports medicine. Aside from going back to college, certificate programs offered through professional organizations such as ACSM and NASM allow you to keep current in your sports medicine practice and gain certification to prove it. ACSM offers continuing education courses and certifications such as its clinical exercise physiologist certification prep program.
Also, NASM offers free courses on topics such as performance enhancement, nutrition, and corrective exercises. Other opportunities include fellowships such as the American Medical Society for Sports Medicine (AMSSM) fellowship with the national resident matching program.
Next Steps
You can brush up on your sports medicine knowledge and skills by completing continuing education credits, which include virtual and in-person courses, workshops, and conferences. Annual conferences held through professional organizations such as AMSSM offer workshops and the chance to get face time with people in your field from across the country.
Sports medicine professionals also stay informed by reading the American Journal of Sports Medicine, Sports Medicine, and the British Journal of Sports Medicine. You may also have the chance to contribute academic writing to peer-reviewed journals to broaden your network.
Where Can You Work as a Sports Medicine Professional?
Healthcare sports medicine is a broad industry that offers the opportunity to work in a wide variety of settings, from sports teams to healthcare facilities. Your work setting depends on your degree and the patient population that you serve. Many professionals work in physician offices and nursing facilities, but you can also work in research and teaching in schools and colleges. Other possible areas to work include:
General Medical and Surgical Hospitals
Many professionals who gain an education in sports medicine find positions at general medical and surgical hospitals. For instance, about 29,670 occupational therapists work in general medical and surgical hospitals, according to the BLS. In hospitals, occupational therapists help patients after surgery to strengthen their muscles and regain physical strength.
Also, about 2,540 orthopedic surgeons work at general medical and surgical hospitals, where they operate on patients.
Offices of Health Practitioners
Sports medicine physician assistants at private healthcare offices provide medical assessments and treatments to injured patients. They work under the supervision of a licensed physician, but have the authority to make medicine and equipment prescriptions and treat patients.
Common treatments include casting fractured bones or applying post-surgery braces.
Nursing Care Facilities
About 27% of recreational therapists work at nursing and residential care facilities, where they focus on helping adults who cannot live independently. At nursing facilities, recreational therapists provide therapeutic interventions and educate families and caregivers to help patients improve mobility and functionality.
Spectator Sports
Amateur and professional sports teams pay team physicians from local hospitals to rehabilitate injured players and promote the team's overall health. You'll find team physicians working on basketball, football, rugby, volleyball, and soccer teams.
Elementary and Secondary Schools
People who hold a bachelor's degree in sports medicine can pursue a career as a coach in elementary and secondary schools. Coaches lead a variety of sports teams and/or teach health courses. Roughly 17% of coaches, or 46,680 members of the workforce, hold positions in elementary and secondary schools which may require a state issued non-teaching license.
Interview With a Professional in Sports Medicine
Dr. Scott Rosner
Dr. Scott Rosner is the owner of Weymouth Chiropractic and Wellness Center in Massachusetts. In addition to a doctor of chiropractic degree, Dr. Scott holds a master's in sports science and rehabilitation. He is certified by the American Board of Chiropractic Sports Physicians. He is also the medical director for the Boston 13s Rugby Team and has previously worked with the LPGA tour, USA gymnastics, Ringling Bros. Circus, the Beyoncé world tour, and the Taylor Swift Reputation tour.
Why did you decide to pursue this field? Was it something you were always interested in?
The reason I became a doctor of chiropractic was mainly my dad. He is also a chiropractor and I grew up helping him in his office by changing the face paper in each treatment room and showing patients to the rooms. In fact, in our fifth-grade yearbook, we were asked what we wanted to be when we grow up; most kids wrote movie star, athlete, or teacher, but I wrote chiropractor.
As I went through my undergraduate studies at the University of Massachusetts Amherst, I decided to pursue my interests in working with athletes and ended up working as an assistant in the athletic training department. One day, while in the training room, I was lucky enough to shadow the chiropractor for the athletic department and see my two loves of working with athletes and chiropractic in action. As graduation approached, I knew I wanted to become a chiropractor who focused on working with athletes.
What are some of the greatest challenges you face on a day-to-day basis? Successes?
Challenges when working with athletes involve being limited in the equipment you have available when providing on-field care; most of the time we have room for just a table and some portable tools. Being creative with care is important when dealing with athletes and limited on-field resources.
Success when working in an athletic setting is when all providers that are part of the medical team are working together to ensure the course of action is in the athlete's best interest. In the clinical setting, success is when our patients are able to resume doing what brings them joy.
Having worked in so many different settings (academic, clinical, athletic, etc.) is there one you find particularly rewarding?
I enjoy all of them for different reasons. I enjoy teaching because I get to help kids learn more about the human body and cultivate a love for the sciences and healthcare, regardless of what profession they end up in. I love working with athletes on the sideline as well as in the office because I get to be creative in how I approach their care and tailor it to their sport.
If I had to choose, I would say I enjoy the clinical setting most of all because most patients are not elite athletes -- they are people with a problem that they have trusted me to help them with, and I love to hear that they can get back to doing the things that bring them joy. Clinical settings allow me to take techniques that I use for treating athletes and apply them to the general population. I enjoy watching as their range of motion, strength, and quality of life improves.
What does continuing education look like for you? How do you stay up to date with new research and developments in the field?
Each year, Massachusetts requires 12 hours of continuing education, and being a certified chiropractic sports physician requires these 12 hours to be in sports medicine. Most of my continuing education is from hands-on seminars that teach me a new technique or concept to help my patients.
For instance, this past year I attended a FAKTR seminar. FAKTR stands for functional and kinetic treatment with rehabilitation and utilizes instrument-assisted soft tissue mobilization and various other manual techniques to personalize care based on a patient's musculoskeletal issues. While I've been certified in the concept for seven years, the hands-on seminar was a great refresher and the new research that was presented helped to validate the treatment concept.
I also subscribe to a number of medical journals and use keywords to discover new studies regarding spine and joint health and treatment of soft tissue injuries.
What advice would you give to someone considering a career in sports medicine?
The best advice I can give is to shadow a variety of professionals in the sports medicine field to discover which roles you're most drawn to. Taking courses and attending seminars about sports medicine can help you make sure you are passionate about sports medicine.
If you know that you absolutely want to pursue a career in sports medicine, then I suggest applying to schools with programs like exercise science and kinesiology. Make sure to diversify the electives you take within those programs to learn as many techniques as you can; every athlete is different and the more choices you have in your treatment toolbag, the faster you can help them recover.
Resources for Sports Medicine Majors
Frequently Asked Questions
Is sports medicine a good career?
Sports medicine offers a variety of personally and financially rewarding professions for people of all education levels. The overall field is in demand of qualified professionals. Increased sports injuries and a greater interest in the fitness lifestyle have fueled the global sports medicine market, which stood at $5.08 billion as of 2022, according to Grand View Research.
What kind of jobs can you get as a sports medicine major?
What you can achieve professionally in sports medicine depends on your education. With a bachelor's degree, you can become an athletic trainer or high school coach. Earning a master's degree qualifies you to pursue a clinical position as a physician assistant, nurse practitioner, or occupational therapist. And a doctorate degree opens the doors to medical positions as a sports medicine physician or teaching in college.
Is there a demand for sports medicine professionals?
Yes. Employers need sports medicine professionals to fill open positions. However, the demand depends on the career. The BLS projects that jobs for coaches and scouts to increase by 9% from 2022-2032 adding about 38,400 positions each year. Demand for exercise physiologists should grow by 10% from 2022-2032.
How much do sports medicine professionals make?
Salaries for sports medicine professionals vary by each career. Different factors such as experience, degree, and type of career can influence your salary. For instance, athletic trainers earn a median annual wage of $53,840, while orthopedic surgeons make an average annual wage of $371,400 (BLS, May 2022).