Best Online Master's in Legal Studies Programs
Employers value professionals with a sound understanding of American laws, regulations, and their implications. This ranking looks at the nation's top master's in legal studies.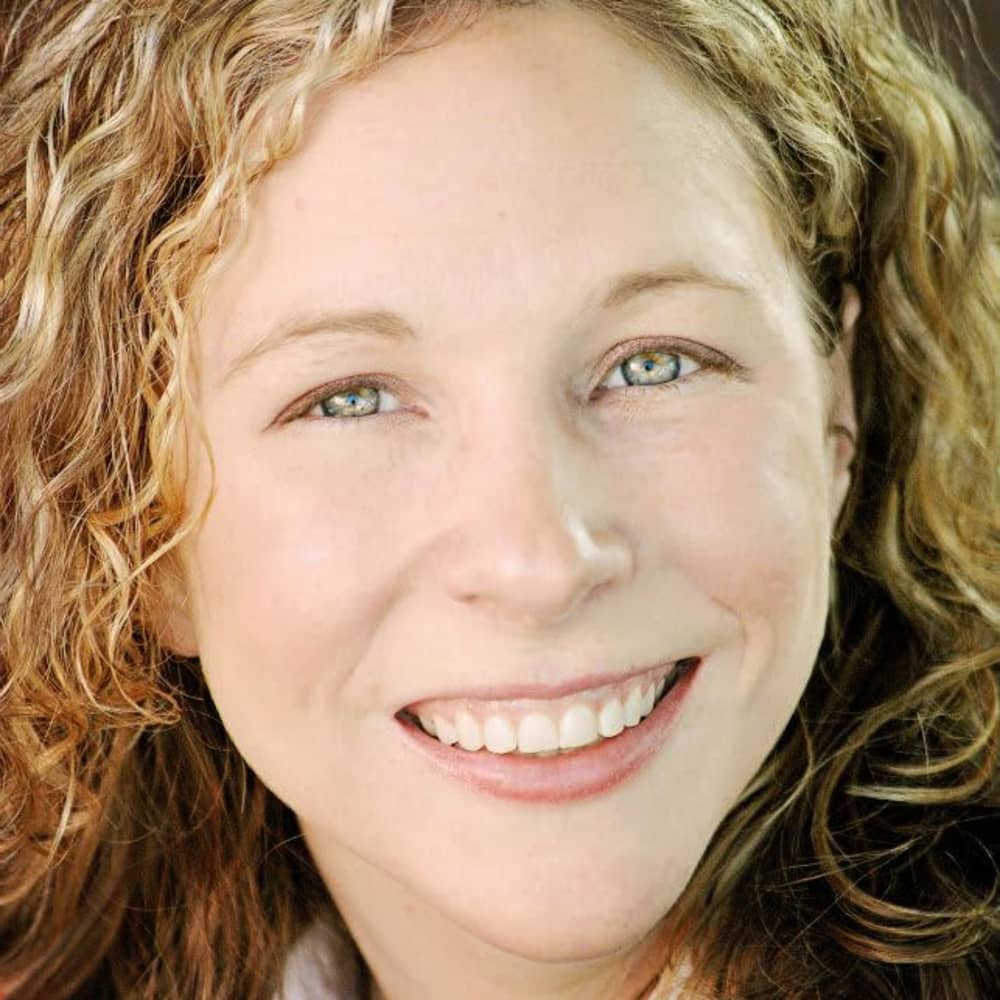 BestColleges.com is an advertising-supported site. Featured or trusted partner programs and all school search, finder, or match results are for schools that compensate us. This compensation does not influence our school rankings, resource guides, or other editorially-independent information published on this site.
Ready to start your journey?
Involving elements of business and law, legal studies is a broad field that can prepare graduates to work in a number of industries. We take a look at the top online master's in legal studies programs and examine the degree in greater detail. Covered topics include curriculum, graduate admission requirements, potential career options, and frequently asked questions.
Specialized skills and expertise can help any business professional stand out from the crowd. Earning a master's in legal studies provides nonlawyers with a solid understanding of the laws and legal systems that regulate industry.
Graduates may pursue careers as compliance officers, human resources managers, legal consultants, paralegals, and healthcare administrators. According to the Bureau of Labor Statistics (BLS), compliance officers earn a median annual salary of $71,650 as of May 2021, with top employers including federal and state governments.
Read on to discover how a master's in legal studies can benefit your professional career.
What Can I Expect From an Online Master's in Legal Studies?
Law schools offer several academic options designed to satisfy different professional goals. The distinguishing feature of a master's in legal studies is that, unlike a Juris Doctor or master's in law, this degree does not prepare graduates to practice as lawyers or attorneys. Rather, these programs are designed to educate nonlawyers about fundamental legal concepts and issues.
Most master's in legal studies programs require 30-60 credits and can be completed in 1-2 years.
Courses in a legal studies program are similar to those taken by first-year Juris Doctor students. Areas of study include legal research and writing, laws and legal procedure, contracts, and intellectual property. Students can also take elective courses that match their professional goals and interests.
It is common for students to pursue a legal studies degree after already accruing several years of professional experience. Individuals who earn a master's degree can immediately apply their newfound knowledge in their current workplace or decide to seek advancement. Further postgraduate education is also an option.
Still Looking for the Right Fit? Discover Similar Programs.
Popular Online Legal Studies Programs
Learn about start dates, transferring credits, availability of financial aid, and more by contacting the universities below.
What Courses Will I Take in an Online Master's in Legal Studies Program?
Introduction to Legal Studies
This introductory course provides a framework for graduate-level study of law and the American legal system. Focus is placed on ethics and terminology. Common topics include history and philosophy of justice, legal institutions, and overviews of major areas like contracts, property, and criminal law.
Legal Research and Writing
In this course, students practice and develop their research and writing skills. Coursework introduces effective formats and styles used for written communication with lawyers and other professionals. Skills are also developed in identifying, locating, and using legal resources found in law libraries and through computer-aided research.
Ethics for the Legal Professional
This course focuses on the ethical and professional responsibilities of legal professionals. Students examine issues like confidentiality, unauthorized practice, conflicts of interest, and corporate social responsibility. Attention is paid to providing students with frameworks to handle moral dilemmas in the face of increasing expectations of transparency and accountability.
Constitutional Law
Students taking this course examine the concept and evolution of constitutionalism, the role of constitutional law in protecting individual liberty, and the relationships between federal government branches. Other common discussion topics include judicial review, separation of powers, and constitutional interpretation.
Thesis/Capstone
Prior to graduation, master's programs commonly require students to complete a culminating experience in the form of a thesis or capstone. Specific requirements vary, but students can expect to integrate knowledge from all prior courses, participate in extensive research, and craft a major written project.
Find the Tools You Need to Get Started on Your Degree
What Are the Admission Requirements for an Online Master's in Legal Studies Program?
Requirements for admission to a master's in legal studies program vary by school. Typically, you need an undergraduate degree from an accredited school and a minimum GPA of 2.5 or higher. In addition to the items listed below, some schools may ask candidates to interview with faculty or staff.
The application materials described below provide a more holistic record of your academic pursuits and professional experience. Schools seek students with a passion for legal studies and the drive to complete their degrees. Interviews, essays, and letters of recommendation can help convey your interests and goals.
Application
Your application sums up your application materials. Schools can easily find your contact information, GPA, undergraduate degree, and professional experience here. It will also note if you have paid the application fee. While undergraduate students may use an application system like Common App, colleges and universities develop individual applications for graduate programs.
Test Scores
Another way to evaluate the academic abilities of a prospective student is through standardized testing. Though not a common requirement for master's programs in legal studies, some schools request that applicants submit GRE scores or GMAT scores. Scores remain valid for five years after test completion.
Letters of Recommendation
Letters of recommendation discuss an applicant's knowledge, skills, and relevant work and/or education history. One or two of these letters are required for most master's in legal studies programs. Applicants should request letters from supervisors and/or professors well in advance of application deadlines.
Resume and Work Experience
Your resume offers a chance to show how your professional experience complements your academic preparation for graduate study. Include your work history, focusing on specific responsibilities related to a master's in legal studies. You can also offer admissions offices details about community involvement, honors, and educational experiences.
Essays
Graduate programs frequently require applicants to supply a written statement of purpose along with their application, transcripts, and test scores. This essay usually discusses an applicant's motivation for enrollment, professional interests and goals, and any relevant prior accomplishments. Specific content and length requirements vary by school.
Official Transcripts
Your transcript lists all college credits you have earned. This document ensures you meet the school's minimum GPA standards and that you have taken any required undergraduate courses. If you have completed graduate-level courses, you can ask your school to consider granting transfer credit. Policies vary by school and by program. Some credits may not transfer or may only count as electives.
What Can I Do With an Online Master's in Legal Studies Degree?
Career Outlook
Earning an online master's in legal studies does not prepare graduates to practice law, but there is no shortage of employment opportunities for nonlawyers with a solid legal background. A legal studies degree may be appropriate for professionals working in industries that intersect with law, such as criminal justice, business, banking, higher education, and healthcare.
Legal studies graduates commonly pursue careers as human resources managers, paralegals, compliance officers and directors, contract negotiators, and legal consultants. According to the BLS, job growth for human resources managers is projected to be 9% between 2020 and 2030, about as fast as the general job market. The projected job growth rate for contract negotiators and mediators is slightly higher at 10%.
Licensure requirements vary by industry and state, but many of these jobs can be pursued without any additional certification. See where a master's in legal studies degree can take you.
Learn more about legal studies careers
Career Paths
Compliance Officer
Compliance officers ensure companies comply with laws or regulations governing their operations. They make sure companies have necessary permits and licenses, address policies and procedures for operations, and report on their activities and findings. They may also file required reports to regulatory agencies. Some positions may require a professional credential, such as finance or healthcare.
Median Annual Salary (as of May 2021): $71,650
Human Resources Manager
Human resources managers help manage an organization's workforce. They oversee recruitment efforts, benefits, and compensation programs. They also mediate disputes or direct disciplinary procedures. Human resources managers also consult with other managers on equal employment opportunity, workplace safety, and sexual harassment policies and procedures.
Median Annual Salary (as of May 2021): $126,230
Health Services Manager
Health services managers work in physician offices, hospitals, long-term care facilities, or other medical offices. They take on a leadership role in planning and coordinating staff to provide high-quality patient care. These managers must ensure their office complies with all laws and regulations and keep detailed records. Some managers may require state licensing, such as nursing home administrators.
Median Annual Salary (as of May 2021): $101,340
Financial Examiner
Financial examiners may work in consumer compliance or risk assessment for financial institutions. They monitor balance sheets, loan documentation, and accounting procedures to ensure banks or financial institutions operate under sound business practices. They also ensure that borrowers are treated fairly and that banks do not discriminate against consumers on race, ethnicity, gender, or other factors. Financial examiners also analyze new policies and regulations to determine what their organization must do to comply.
Median Annual Salary (as of May 2021): $81,410
Arbitrator, Mediator, or Conciliator
These professionals help resolve disputes outside of the court system, facilitating communication, clarifying concerns, and applying relevant laws or regulations. Mediators and conciliators both act as neutral parties, helping each side agree. Mediators may work with both parties, while conciliators meet with each party separately. Arbitrators can sometimes decide for the two sides, though either party may appeal. Some positions require only a bachelor's degree, while other jobs may require a law degree.
Median Annual Salary (as of May 2021): $49,410
Legal Studies Not For You? Check Out These Related Careers.
Continuing Education
Any professional working with laws and regulations needs continuing education to remain up to date on changes in legal requirements. Continuing education could be provided by the employer, industry organizations, or professional credentialing organizations.
Some students may find they enjoy working with the law and seek additional education to become an attorney, which requires a Juris Doctor. Colleges and universities also offer doctoral degrees in legal studies for individuals interested in research or postsecondary teaching careers, or doctorates related to healthcare, human resources, or criminal justice.
How Do I Choose an Online Master's in Legal Studies Program?
Cost
Students typically spend $30,000-$120,000 to earn a master's degree, but several factors impact what you can expect to pay for an online master's in legal studies.
Students attending public universities spend an average of $54,500 in tuition compared to $81,100 at a private institution, according to the Education Data Initiative. Students may save money by attending a public school in their state. Most schools charge about the same for on-campus and online programs. In addition to tuition, consider other college costs, such as travel, books and supplies, and technology.
Program Format
Consider the format that will best suit your learning style and schedule. Students balancing work or family obligations may prefer asynchronous courses and part-time enrollment. Other students may find they perform better with the set class times of synchronous courses. Some schools offer accelerated courses that take 6-8 weeks to complete. Students take fewer classes simultaneously but maintain steady progress toward their degree.
Location
While an online master's in legal studies removes distance barriers to high-quality programs, students may consider schools nearby. Attending a school near your home makes it easier to access on-campus resources and meet with faculty or other school staff, such as career services. If your program includes an on-campus requirement, attending a school nearby can reduce travel costs. You may also have the option of taking a class on campus, if you choose.
Accreditation
Accreditation serves as a quality check for an institution or program. Colleges and universities must complete a rigorous process that includes a review of curriculum standards, teacher effectiveness, and student success. The U.S. Department of Education can help verify institutional accreditation.
While many law schools hold accreditation from the American Bar Association (ABA), the ABA notes that it only accredits Juris Doctor programs. The ABA does evaluate programs such as a master's in legal studies, but only to ensure it does not impact the Juris Doctor program.
Student Support
Student support services help students succeed in the classroom and their careers. Academic advising ensures you stay on track to your graduation goals while exploring courses and topics that complement your degree. Career services can help you develop your resume and prepare for interviews. This office can also connect you with alumni in your field to serve as mentors or expand your professional network. Schools may also arrange internships that provide real-world learning experiences. Many schools offer these services remotely to online students.
Best Accredited Online Master's in Legal Studies Programs
Rankings compiled by the the BestColleges Ranking Team
Is your school on this list? Get the BestColleges ranking seal.
How We Rank Schools
At BestColleges, we believe a college education is one of the most important investments you can make. We want to help you navigate the college selection process by offering transparent, inclusive, and relevant school rankings.
Our rankings are grounded in a few guiding principles and use the latest statistical data available from trusted sources. Read our ranking methodology. We hope our approach helps you find the school that is best for you.
Frequently Asked Questions About Master's in Legal Studies Programs
Is a master's in legal studies worth it?
Anyone working in complex or highly regulated industries can benefit from a deeper understanding of the law. A master's in legal studies can help develop these skills, increasing a graduate's opportunities to take on more responsibility in their organization. A master's in legal studies does not prepare a student to become an attorney but equips individuals with the skills necessary to work with lawyers or regulatory agencies.
Individuals with a master's degree typically earn more than their counterparts with a bachelor's degree. Many online master's in legal studies programs only require one year to complete, and schools offer part-time enrollment for working students. The short program and flexible scheduling allows students to put their education to work quickly and see a return on their investment.
What can I do with a master's in legal studies?
Earning a master's in legal studies can help managers advance their careers in heavily regulated industries, like business or healthcare. Individuals who work with attorneys or must implement policies or procedures based on new regulations can benefit from the critical thinking, research, and analytical skills developed through an online master's in legal studies program.
The curriculum incorporates several topics covered in the first year of law school, including contracts and legal writing. However, a master's in legal studies does not prepare students to become practicing attorneys. Many schools allow students to tailor the curriculum to their career interests, specializing in human resources, healthcare, finance, or environmental topics.
Are legal studies graduates in demand?
Many fields need employees with the legal expertise gained through an online master's in legal studies. Human resources offices often deal with legal concerns. Healthcare and banking organizations operate in highly regulated fields. Individuals who understand the law as it applies to these fields can help protect companies from litigation or hefty fines.
The BLS projects 32% job growth for medical and health services managers from 2020-2030. The agency projects 18% job growth for financial examiners. Both outpace the employment growth projections of 8% for all U.S. occupations.
How much money can I make with a master's in legal studies?
Compliance officers report a median annual salary of $71,650, as of May 2021, though wages range from less than $38,950 to more than $117,500. Several factors can impact salary expectations, including industry, professional experience, education, and location.
An entry-level compliance officer earns an average annual salary of about $54,000, as of May 2022, according to Payscale, compared to a compliance officer with 10-19 years of experience earning an average of $82,360.
While the federal government employs the most compliance officers to ensure organizations follow the rules and regulations, about 61,840 people, the crude oil pipeline industry offers the highest average pay at $120,580. Washington, D.C., reports the highest average income for compliance officers at $98,740.
What are the highest-paying jobs with a master's in legal studies?
According to the BLS, human resources managers earn a median annual salary of $126,230, as of May 2021, but many make much more. The agency reports human resources managers in the information services industry earn an average of $192,930.
Most human resources managers work in the management of companies with an average salary of $151,750. Employment services, in comparison, pays an average of $113,460. In New York, human resources managers earn an average of $180,380, while the San Jose, California, metro area reports an average of $190,020.
Image Source: tomazl, Getty Images
BestColleges.com is an advertising-supported site. Featured or trusted partner programs and all school search, finder, or match results are for schools that compensate us. This compensation does not influence our school rankings, resource guides, or other editorially-independent information published on this site.
Compare your school options.
View the most relevant school for your interests and compare them by tuition, programs, acceptance rate, and other factors important to find your college home.