Best Online Master's in ESL Programs
We ranked the best online master's in English language learning program so you can find the right fit. Compare programs by flexibility and cost.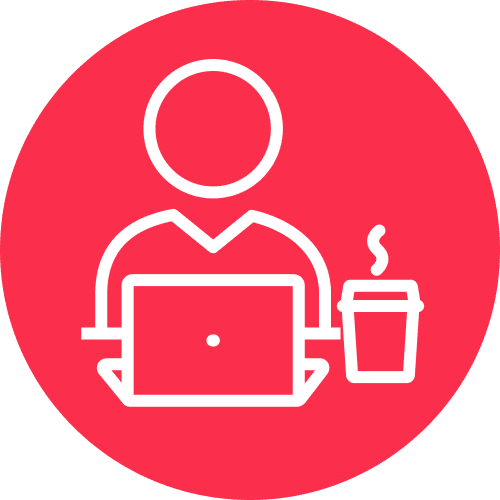 By
Updated on April 18, 2023
Edited by
Amelia Buckley
Editor
Amelia Buckley has worked as an editor for BestColleges, focusing on degree resources for prospective students. She holds a BA in global studies from the University of California, Santa Barbara....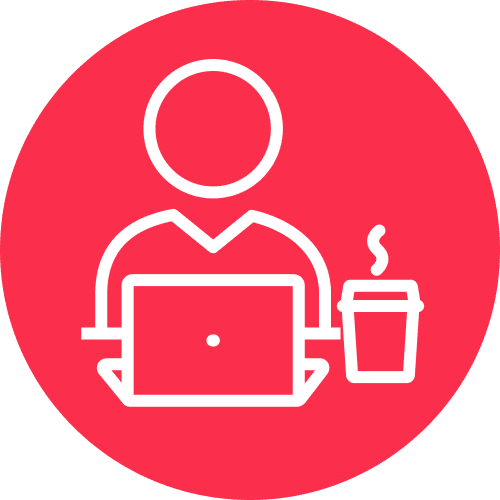 By
Edited by
Amelia Buckley
Editor
Amelia Buckley has worked as an editor for BestColleges, focusing on degree resources for prospective students. She holds a BA in global studies from the University of California, Santa Barbara....
Updated on April 18, 2023
www.bestcolleges.com is an advertising-supported site. Featured or trusted partner programs and all school search, finder, or match results are for schools that compensate us. This compensation does not influence our school rankings, resource guides, or other editorially-independent information published on this site.
Turn Your Dreams Into Reality
Take our quiz and we'll do the homework for you! Compare your school matches and apply to your top choice today.
Earning an online master's in ESL allows graduates to work in meaningful, well-paid, and growing jobs as they help non-native English speakers improve their reading, writing, and speaking skills.
These programs typically take two years to complete, regardless of whether a learner decides to study online or in person. Degrees completed by in-state students at private schools cost an average of $9,000 per year. Private schools, conversely, currently charge an average of $29,670 each year. While salaries vary based on a variety of factors, adult ESL teachers earned a median annual wage of $55,350 in 2020.
Students deciding whether to earn a graduate degree, or trying to find the top online schools for a master's in ESL, can find this information and more. Keep reading to learn about common classes, potential career paths, admission requirements, and salary and job outlook details.
Graduates can look forward to a growing industry, with plenty of jobs available both domestically and abroad.
What Can I Expect From an Online Master's in ESL Program?
Individuals preparing for graduate school who decide to pursue an online master's in English as a second language program typically enjoy working with students from different cultures and countries and helping them understand the rules of speaking, reading, and writing the English language. Whether working with children or adults, they like teaching others and seeing them succeed.
The majority of programs comprise approximately 30-40 credits and take about two years of full-time study. Accelerated programs may allow degree-seekers to finish requirements in 18 months, while part-time programs can take up to three years.
In addition to required core studies, many online master's in ESL now provide concentrations for students looking to focus their learning in a particular area of the discipline. Concentrations vary from school to school, but common offerings include:
K-12
Childhood Education
Adult Education
Curriculum Development
Teaching English as a Foreign Language (TEFL)
Aside from completing classroom requirements, many programs require learners to participate in a semester-long internship. These immersive experiences allow students to build real-world teaching skills while also networking with other professionals in the field.
Popular Online Master's in ESL Programs
Learn about start dates, transferring credits, availability of financial aid, and more by contacting the universities below.
Best Accredited Online Master's in English as a Second Language (ESL) Programs
Rankings compiled by the the BestColleges Ranking Team
Is your school on this list? Get the BestColleges ranking seal.
How We Rank Schools
At BestColleges, we believe a college education is one of the most important investments you can make. We want to help you navigate the college selection process by offering transparent, inclusive, and relevant school rankings.
Our rankings are grounded in a few guiding principles and use the latest statistical data available from trusted sources. Read our ranking methodology. We hope our approach helps you find the school that is best for you.
Best Online Master's in English Language Learning Programs
Still Looking for the Right Fit? Discover Similar Programs.
What Courses Will I Take in an Online Master's in ESL Program?
Theories of ESL
Typically taken in the first semester, this course looks at the theories and methodologies behind the teaching of ESL, with special emphasis on how the discipline has grown throughout its history and where it currently stands.
Structures of Modern English
This course looks at grammatical structures within both written and spoken English before identifying how to effectively teach these structures to those whose first language is not English.
Teaching Pronunciation
With an emphasis on phonology and phonetics, this course helps teachers develop the skills needed to help students improve their speaking skills and intelligibility. Students also learn about societal and cultural attitudes towards accents.
Using Technology within ESL
Because many ESL classes now take place through the Internet, this course looks at some of the technologies available and how to effectively utilize them. Students consider questions around applied language learning and assessment.
Research Design and Methods
To prepare students for the thesis component, this course instills the knowledge and skills needed to develop research models that collect both qualitative and quantitative data. Students consider questions around both data analysis and management.
Find the Tools You Need to Get Started on Your Degree
What Are the Admission Requirements for an Online Master's in ESL Program?
Within online master's in ESL degrees, admission requirements can vary from program to program. Some may look for candidates with previous training and/or experience, while others accept those with no prior background.
Admission requirements between campus-based and online programs tend to mirror one another. Particularly competitive graduate admissions may require candidates to participate in an interview to differentiate applicants.
Application
College application systems for online master's in ESL programs typically accept applications both online and through the mail. Requirements for applications can vary by school, but usually include the candidate's full name, mailing address, date of birth, and citizenship status, among other demographic information.
Test Scores
Although many schools have suspended GRE score requirements during the COVID-19 pandemic, some may still require candidates to supply these examination scores. Others may allow applicants with high undergraduate GPAs or substantial professional experience to bypass this step.
Letters of Recommendation
Letters of recommendation provide the opportunity for those who know the candidate well to speak to their skills and qualities and set them apart from other candidates. The majority of recommendation letters come from current and former professors, supervisors, volunteer managers, or faith leaders.
Resume and Work Experience
Some master's in ESL programs look for candidates who already possess some training and/or experience in teaching or ESL. Others accept candidates from diverse backgrounds. Regardless, almost all ask applicants to provide an updated resume highlighting all recent work and volunteer experience.
Essays
When writing a grad school essay, applicants should remember that this space allows them to talk about what makes them a unique candidate. Some common topics include why they want to study ESL, how they plan to use the degree after graduating, and why they want to attend that particular school/program.
Official Transcripts
Official transcripts serve multiple purposes, including helping admission officers confirm stated GPAs and make sure prospective students have completed all prerequisite requirements. In the case of transfer students, transcripts help schools ascertain which classes taken at the previous school will transfer to the new program.
What Can I Do With an Online Master's in ESL Degree?
Career Outlook
Data from The Washington Postshows that approximately 20% of the world's population is currently learning English – an astounding 1.5 billion people. Teachers are in-demand for these learners, and many jobs can be found both in the United States and abroad.
Whether a graduate plans to work directly with students, oversee ESL programs, conduct research on the field, or develop curricula according to best practices, plenty of positions exist to help fulfill specific career goals.
Graduates frequently work in K-12 and postsecondary settings as well as at nonprofits focused on serving minority communities and government agencies working both domestically and internationally.
Career Paths
Adult ESL Teachers
These educators work with adults whose first language is not English to build basic reading, writing, and speaking skills. They create lesson plans and lead classrooms, design and grade assignments and assessments, and work one-to-one with students who need individualized help.
Median Annual Salary (May 2020): $55,350
Instructional Coordinators
Typically working in K-12 settings, instructional coordinators develop ESL curricula based on data and research to promote best outcomes. They review available curricula and develop a portfolio of materials to use at different grade levels. They also conduct training with both educators and staff regarding the implementation of new curricula.
Median Annual Salary (May 2020): $66,970
Interpreters and Translators
Interpreters and translators use their knowledge of foreign language(s) to provide interpretation and translation skills. They may work in a freelance capacity with multiple clients, or in-house at a company or government agency. They may sometimes deal with sensitive information, requiring them to be discrete.
Median Annual Salary (May 2020): $69,600
School Counselors
School counselors work with students to address academic challenges and connect them with the services needed to succeed. They also evaluate students' learning levels through assessments and interviews, making recommendations as needed. Lastly, they work with staff and educators alike to ensure students have the support needed to address social and/or behavioral challenges.
Median Annual Salary (May 2020): $58,120
ESL Not For You? Check Out These Related Careers.
Continuing Education
While graduates of an online master's in ESL do not commonly pursue doctorate studies, those interested in postsecondary faculty positions or research jobs may decide to take this extra step. These programs typically last between 4-6 years and provide the advanced skills needed to work in professional and academic positions alike.
How Do I Choose an Online Master's in ESL Program?
Cost
Because the cost of a master's in ESL is often the deciding factor for many students, they need to understand the true program costs of any option they consider. When conducting research, it's also important for applicants to compare the costs between online and campus-based programs.
Program Format
Online master's in ESL programs come in both synchronous and asynchronous formats to support the learning needs and schedules of different types of students. Many also provide both part-time and full-time learning pathways to make it easier for those with personal and/or professional responsibilities to balance school with work and life.
Location
If attending a fully online master's in ESL, this allows students to expand their search radius for prospective schools. That said, when deciding whether to attend college online or on-campus, learners need to consider whether prospective programs require any in-person components. If so, they may want to be within driving distance.
Accreditation
In addition to finding an online college with proper accreditation, students should also look for master's in ESL with programmatic accreditation. Within this realm, the names to look for include the Commission on English Language Program Accreditation or the Accrediting Council for Continuing Education and Training.
Student Support
Student support makes a big difference on the experience of learners, so finding a program with great services is essential. The best programs help students find great internship sites as well as offer mentorship opportunities. If studying through distance learning, degree-seekers should ask about online-specific student services.
Frequently Asked Questions About Master's in ESL Programs
Is a master's in ESL worth it?
When deciding if a master's in ESL online degree is worth pursuing, prospective students first need to consider their motives and desired professional outcomes. Those who desire to work with K-12 or adult students to strengthen their English speaking, writing, and reading skills often find this a worthwhile degree path.

Similarly, individuals who want to work in nonprofit or governmental settings to develop and/or manage programs that support ESL students can gain the training and qualifications needed to step into these competitive roles. Before enrolling in any program, students should make a list of their goals and see how these align with common program outcomes.
What can I do with a master's in ESL?
Earning an online master's in ESL provides the knowledge and qualifications needed to take on a wide variety of positions. Some titles graduates commonly hold include ESL program director, K-12/adult ESL educator, academic advisor, curriculum specialist, private tutor, and curriculum writer.
Graduates have a lot of flexibility when it comes to designing where – and who – they want to work for. Those seeking remote jobs can often find these with online programs, while individuals who want a little adventure may decide to move abroad and teach in a country whose predominant language is not English.
Are ESL graduates in demand?
With more of the world's population desiring to learn English – and with a steady stream of immigrants and refugees within the United States – jobs for master's in ESL graduates abound. Jobs for social and community service managers are projected to grow by 15% between 2020-2030, leading to the creation of more than 26,000 jobs by the end of the decade.
Similarly, the BLS projects that jobs for instructional coordinators will expand by 10% in the coming years, leading to nearly 20,000 new jobs. Students who value job stability can find all this and more by completing an online master's in ESL.
How much money can I make with a master's in English as a second language?
While not many think of ESL as a field where practitioners become multi-millionaires, professionals with an online master's in ESL can earn healthy salaries. In 2020, adult ESL teachers earned median yearly salaries of $55,350.
Those working in elementary and secondary schools earned the highest median pay at $61,410 per year, as compared to the $50,720 earned by those working in colleges, universities, and professional schools. Similarly, instructional coordinators brought home median salaries of $66,970 in 2020. Those employed in government roles received median pay of $76,780.
What are the highest-paying jobs I can get with a master's in English as a second language?
Master's in ESL graduates working as social and community service managers earned median annual wages just under $70,000 in 2020, making these roles some of the highest paying in the industry. Those in the top 10% of earners received salaries in excess of $115,800. Similarly, instructional coordinators in the top 10% took home more than $105,650 in 2020.
Many factors go into determining a salary, including education, experience level, employer type, job title, and location. An ESL teacher in New York City may earn more than one working in Oklahoma, but they also have higher costs of living.
Image Source: Tetra Images - Erik Isakson, Getty Images