Best Online Master's in School Counseling Programs
We've ranked the top online master's in school counseling programs. Compare schools by cost and convenience. Earn your master's in school counseling online.
In a master's in school counseling program, learners study challenges many children and students face. They work to develop skills so they can help these youths manage and potentially overcome their challenges.
The school counseling program typically features a blend of specialization and applicability. Graduates can go on to pursue advanced school counselor positions. They also have the option to move into other related fields.
www.bestcolleges.com is an advertising-supported site. Featured or trusted partner programs and all school search, finder, or match results are for schools that compensate us. This compensation does not influence our school rankings, resource guides, or other editorially-independent information published on this site.
Ready to start your journey?
Offered by many of the top online schools, these two-year programs can help prepare learners for many community and social service occupations, which the U.S. Bureau of Labor Statistics (BLS) projects will add nearly 350,000 new jobs from 2020-30. As more schools invest in student support and mental health services, the demand should grow even more.
According to the National Center for Education Statistics, the average cost for graduate tuition and required fees was just over $19,300 in 2018-19. According to PayScale, school counselors reported making an average annual salary of around $51,330, as of October 2021. With experience, these professionals may be able to pursue leadership positions with even higher earning potential.
Frequently Asked Questions About Master's in School Counseling Programs
Is a master's in school counseling worth it?
Yes. Earning a master's in school counseling can provide personal and professional benefits. Advanced degrees can lead to desired careers and fulfill a need to make a difference.
For aspiring counselors, a master's degree can represent the minimum requirement for clinical positions. The training can lead to careers in other fields as well, along with management positions. According to the BLS, school and career counselors enjoy higher-than-average median annual earnings and projected job growth as well.
What can I do with a master's in school counseling?
In addition to school counseling careers, graduates with this master's degree may be able to pursue marriage therapy positions, mental counseling careers, and other related support professions; however, some of these positions may require additional licensure. Professionals can also take on community management roles, using their expertise in counseling and helping others.
Graduates also can continue their training by, for example, pursuing a doctorate in counseling or psychology. This can lead to teaching careers or psychologist positions. Another option may be to pursue professional certifications, which typically require a combination of experience and education.
Are school counseling majors in demand?
Yes. School and career counselors enjoy a strong professional outlook. The BLS projects 11% growth in school and career counselor occupations from 2020-30. That's faster than the projected average job growth rate for all U.S. occupations, which is 8%. The BLS projects 35,000 job openings per year for these professionals over the decade.
Several factors are pushing this demand. These include growing school enrollments, a growing focus on developmental and academic student needs, and an increased need for on-site career counseling centers and counselors.
How much money can I make with a master's in school counseling?
According to the BLS, the median annual wage for school and career counselors was $58,120 in May 2020. Salaries can vary depending on where they work. These professionals working at elementary and secondary schools earned a median annual salary of $64,960. In educational services — state, local, and private — the median pay was $52,590. Those at junior colleges made $51,660, and, in healthcare, the median salary was $42,300.
With experience and the appropriate credentials, these counselors may be able to move into the top 10% of earners, who made a median annual salary of more than $97,910. The median annual wage for marriage and family therapists was $51,340. For substance abuse, behavioral, and mental health counselors, it was $47,660.
What are the highest-paying jobs with a master's in school counseling I can pursue?
The highest-paying jobs for graduates depends on several factors, including location, title, and employer. One of the highest-paying positions that could be available to some graduates is school principal, a profession that pays median annual wages of $98,490, as of May 2020. While a master's degree in school counseling may be beneficials to these professionals, additional specialized training may be required as they pursue this career.
Some graduates may decide to pursue postsecondary education administrator careers. These professionals earned median annual wages of $97,500 in May 2020. The top 10% of principals earned over $152,500, and the top 10% of postsecondary school administrators earned more than $199,400.
What Can I Expect From an Online Master's in School Counseling Program?
The typical master's in school counseling program requires 30-60 credits and takes students about two years to complete. Degree-seekers should have interpersonal and analytical skills. Compassionate and caring demeanors also are beneficial in this field.
Learners can earn different types of master's degrees in school counseling. These include a master of arts (MA), a master of science (MS), and a master of education (M.Ed.). While all three can lead to similar careers, there are differences. M.Ed. programs tend to focus on educational psychology and helping students in a school setting. MA programs lean more heavily into research and academia. MS programs offer a blend of research and clinical preparation and may feature more statistics and psychological testing courses.
In a master's in school counseling program, students typically choose concentrations for more focused training in an area of interest. It may lead to improved employment opportunities after graduation. Some schools offer specializations in areas like guidance counseling, career counseling, and youth or college student counseling. Additionally, aspiring school counselors often take the PRAXIS exam like teachers do.
Prospective students can expect a substantial practicum requirement. Most master's in school counseling programs require hundreds of supervised clinical hours at an approved location. Online learners should find out where and when they can complete those hours — students may not be able to earn these hours over the summer when school isn't in session. Participants also need to know if there are on-campus requirements.
eget felis eget. Tristique nulla aliquet enim tortor at auctor urna nunc id. Vulputate mi sit amet mauris commodo quis. Tellus elementum sagittis vitae et leo duis ut. Pellentesque adipiscing commodo elit at imperdiet. Amet purus gravida quis blandit. Velit ut tortor pretium viverra suspendisse potenti nullam ac tortor.
Still Looking for the Right Fit? Discover Similar Programs.
What Courses Will I Take in an Online Master's in School Counseling Program?
School Counseling Techniques
Students can learn the best strategies for a counseling session. This includes learning the role of the counselor and how to evaluate their own performance. They also focus on how to adapt their strategies and techniques depending on the situation and the client.
Multicultural Counseling
A client's age, race, cultural background, and other factors can influence a counselor's approach and communication strategy. Learners also study what affects a client's self-identity.
Lifespan Development
In this course, students can learn more about how people grow throughout the different stages of their life. Intelligence, identity, and personality development are among the characteristics studied.
Academic and Career Counseling
Learners explore the role of the career and academic counselor in schools. They can learn how to assess a student's needs, address their concerns, and help them overcome challenges.
Professional Issues and Ethics
This course looks at the leading challenges school counselors face. The training helps students learn to lean on their own personal ethics while also incorporating professional standards and expectations.
Find the Tools You Need to Get Started on Your Degree
What Are the Admission Requirements for an Online Master's in School Counseling Program?
For admission into an online master's in school counseling program, prospective students need to submit their applications directly to their school of choice.
Applications for online learners do not typically differ from those of on-campus students. Depending on the school and program, an application may include a number of components.
In addition to the following items, prospective students also may be asked to complete an interview.
Application
A graduate school application includes the applicant's personal and contact information. Most college application systems work specifically for undergraduate applicants. So graduate students typically must submit their applications directly to any school they are considering.
Test Scores
Test scores usually play a big role in the admission process. Due to the pandemic, many schools have offered temporary GRE and GMAT waivers to applicants. However, some schools still may require that applicants submit their test scores. Prospective students may want to explore GRE prep courses to help get their scores in the 75th percentile or higher.
Letters of Recommendation
Letters of recommendation from former teachers and employers can provide insight about an applicant. Most applications require a minimum of three letters from relevant sources. Prospective students should begin asking for letters of recommendation as early as possible to ensure they give their referrals plenty of time to meet school deadlines.
Resume and Work Experience
Few master's in school counseling programs require applicants to have professional experience for admission. However, schools can use resumes and any previous work experience to better understand candidates. Work history can provide insight into a potential student's direction, drive, and professional history. Prospective students should use their resume and cover letter to bolster their applications and admission chances.
Essays
Graduate school essays differ from undergraduate essays. Graduate school application essays typically focus more on the applicant's educational and professional goals rather than their personal journey.
Official Transcripts
Official transcripts help schools identify which prerequisites applicants have. They also show how an applicant did in their undergraduate studies. Transcripts also can help determine which transfer credits a graduate program may accept.
What Can I Do With an Online Master's in School Counseling Degree?
Career Outlook
An online master's in school counseling can offer professional benefits, including a strong career outlook and flexibility. As schools invest more in academic and developmental support for their students, the field should grow.
The BLS projects 11% job growth for school and career counselors and advisors from 2020-30. That's faster than the 8% projected job growth for all U.S. occupations.
Graduates with a master's in this field also may go on to pursue other counseling disciplines, careers in community service, or doctoral degrees.
Uncover what a master's in school counseling can do for you. Learn more about counseling careers.
Career Paths
School and Career Counselors
School counselors support and work with students, helping with social development and addressing behavioral issues. These professionals may meet with family members to address personal challenges a child is facing. They may consult with teachers and administrators to address a child's academic needs. School counselors may work with families and teachers to set up continuation plans in the classroom and at home.
Career counselors help guide learners through their education and preparation for college and careers after graduation. They support students with academic challenges, identify any reasons for problems, and explore different postgraduate pathways with them.
Median Annual Salary (as of May 2020): $58,120
Marriage and Family Therapist
With a master's in school counseling, graduates may decide to pursue other counseling disciplines, such as marriage and family therapy. These therapists work with individuals, couples, and families to help them overcome issues at home. They may examine common conflicts and use counseling strategies they've learned to help minimize the problems. They also can recommend other specialists for a collaborative approach.
Median Annual Salary (as of May 2020): $51,340
Community Services Managers
Someone with a counseling degree may decide to work with a group or the community as a whole. Community services managers oversee programs and organizations that serve the community in various ways. They may develop programs and awareness campaigns. They also work in community outreach, advocacy, and campaigns to help organizations and programs get the support they need. They may focus on certain demographics — children, for example — and help with their challenges.
Median Annual Salary (as of May 2020): $69,600
Substance Abuse, Behavioral Disorder, and Mental Health Counselors
These counselors help individuals and families with mental health conditions and other issues. They may offer education, treatment, and coping strategies. These counselors also may work with other health professionals to ensure the client receives adequate support. School counseling graduates may require additional training for this career path.
Median Annual Salary (as of May 2020): $47,660
School Principals
Principals oversee the operations of a school, such as handling the budgeting, staffing, and security protocols. They also may take charge of developing and implementing curriculums, managing the faculty and staff, and evaluating overall school and student performances. Principals often meet with students and families as well. A master's in school counseling may help principals in their dealings with students, families, and staff. Those with a school counseling degree may require additional specialized training to pursue a career as a school principal.
Median Annual Salary (as of May 2020): $98,490
School Counseling Not For You? Check Out These Related Careers.
Continuing Education
Many with a master's in school counseling enter the workforce after graduation. Others decide to continue their education and training in a doctorate in school counseling program. With a doctoral degree, these professionals may go into research and academia or pursue advanced clinical counseling positions.
Many graduates also pursue related fields, such as psychology. Many psychology doctoral programs accept applicants from psychology-adjacent disciplines, such as counseling. There also are various certifications available to clinical counselors and specialists that may require additional training after graduation.
For some positions, workers may also be required to obtain state licensure. Accruing clinical hours and continuing education credits after graduation may be a requirement for maintaining licensure.
How Do I Choose an Online Master's in School Counseling Program?
Cost
To get the most accurate numbers, prospective students need to look at the true cost of an online program. This includes travel, books, materials, and any loss of income. They also should compare online and on-campus costs, private and public colleges, and in-state and out-of-state schools.
Program Format
Program formats can have a major impact on a student's educational experience. Prospective learners must decide on part-time vs. full-time schedules and asynchronous vs. synchronous delivery. They also should see if accelerated program options are available.
Location
When choosing online or on-campus programs, prospective learners should look into the differences in tuition. Some distance learners pay the same rate as on-campus students. Travel costs and schedules also must be considered. Online learners need to know what, if any, on-campus or in-person requirements exist. Many online schools require a residency component during a student's practicum or internship.
Accreditation
College accreditation can tell students, employers, and institutions that a school and program meet appropriate industry or regional standards. Schools should have regional accreditation. For a master's in school counseling, students can look for program accreditation from the Council for Accreditation of Counseling and Related Educational Programs.
Student Support
Available student support can be a strong indicator of school quality. Prospective students should look at the available student services, both on campus and in online programs. These include college mentor programs and college internships. Other services like tutoring, wellness services, and industry events also can benefit learners.
Best Accredited Online Master's in School Counseling Programs
Rankings compiled by the the BestColleges Ranking Team
Is your school on this list? Get the BestColleges ranking seal.
How We Rank Schools
At BestColleges, we believe a college education is one of the most important investments you can make. We want to help you navigate the college selection process by offering transparent, inclusive, and relevant school rankings.
Our rankings are grounded in a few guiding principles and use the latest statistical data available from trusted sources. Read our ranking methodology. We hope our approach helps you find the school that is best for you.
Best Online Master's in School Counseling Programs
Reviewed by: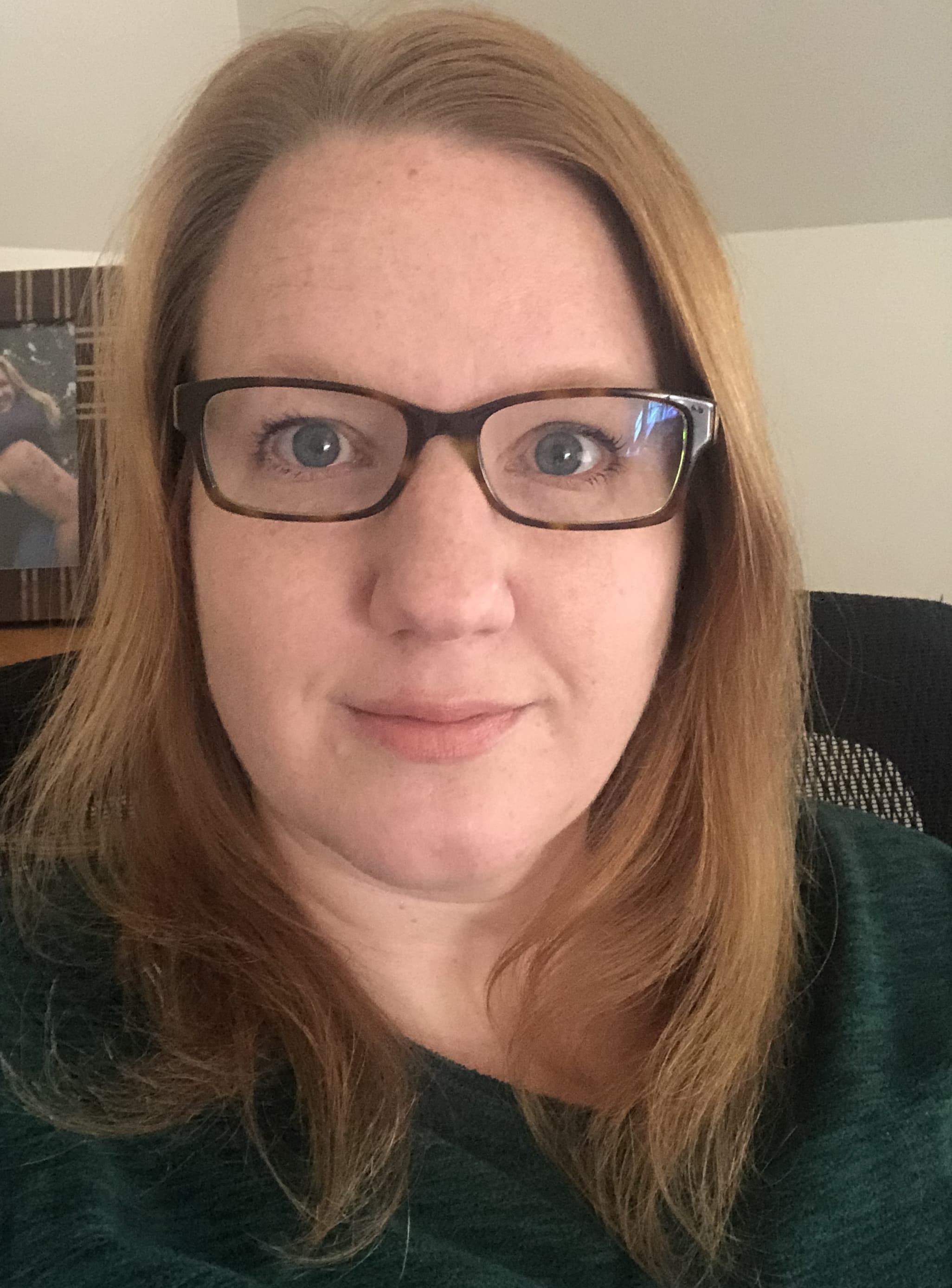 Rayelle Davis, M.Ed., LCPC, NCC
Rayelle Davis is a nationally board certified counselor and a licensed clinical professional counselor. As a nontraditional student, she earned her associate degree in psychology at Allegany College of Maryland. She went on to earn her bachelor's degree in psychology online at the University of Maryland Global Campus. Davis earned her master's degree in counseling education with a concentration in marriage, couples, and family therapy from Duquesne University. She has taught several undergraduate psychology courses. She is currently a doctoral student and teaching assistant at Duquesne University and practices psychotherapy in Maryland.
Rayelle Davis is a paid member of the Red Ventures Education freelance review network.
BestColleges.com is an advertising-supported site. Featured or trusted partner programs and all school search, finder, or match results are for schools that compensate us. This compensation does not influence our school rankings, resource guides, or other editorially-independent information published on this site.
Compare your school options.
View the most relevant school for your interests and compare them by tuition, programs, acceptance rate, and other factors important to find your college home.