Best Online Associate in Fashion Programs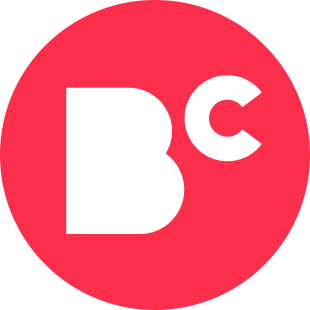 By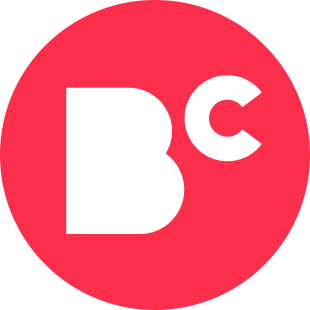 Staff Writers
Writer
The staff writers for BestColleges collaborate to deliver unique, student-driven content on topics such as career development, college life, and college planning....
Updated on July 26, 2023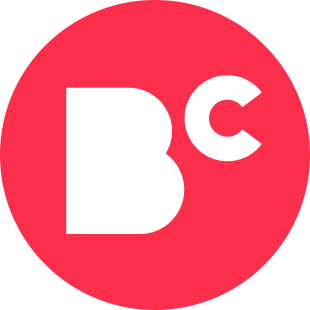 By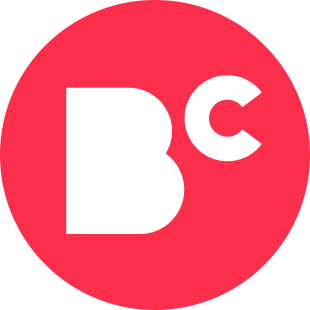 Staff Writers
Writer
The staff writers for BestColleges collaborate to deliver unique, student-driven content on topics such as career development, college life, and college planning....
www.bestcolleges.com is an advertising-supported site. Featured or trusted partner programs and all school search, finder, or match results are for schools that compensate us. This compensation does not influence our school rankings, resource guides, or other editorially-independent information published on this site.
Turn Your Dreams Into Reality
Take our quiz and we'll do the homework for you! Compare your school matches and apply to your top choice today.
People who thrive in dynamic, fast-paced environments might find the world of fashion attractive. An online associate in fashion can help graduates obtain jobs on the industry's business side. With this degree, individuals can pursue entry-level employment as social media brand ambassadors, merchandise displayers, showroom assistants, and retail store managers.
An associate in fashion can also serve as the first step to a bachelor's, which can lead to advanced opportunities in fashion design. Students who enroll in a two-year program before transferring to a four-year institution can reduce tuition costs significantly.
What Can I Expect From an Online Associate in Fashion Program?
Students who pursue an associate degree tend to have a genuine interest in fashion, as well as a desire to advance in the field. A mind for business, good time-management skills, and a willingness to network can benefit aspiring professionals and increase their chances of success in the fast-paced and competitive fashion industry.
An online associate in fashion typically requires 60 credits and takes full-time students about two years to complete. Some schools allow learners to take courses at their own pace, while others place students into cohorts that progress through the same classes together.
Programs may offer concentrations to help students narrow their career paths. Typical specializations include design, merchandising, promotion, or technology. Many students pursuing an online associate in fashion either specialize in design or focus their coursework on business aspects like merchandising and purchasing.
Some programs offer different degree tracks. For example, an associate of applied science (AAS) pathway typically prepares students for work immediately after graduation. Students wanting to further their education and get a bachelor's degree usually enroll in an associate of arts (AA) or associate of science (AS) program.
AS and AAS programs typically offer a fashion merchandising specialization, while students interested in fashion design might pursue an AA.
Best Accredited Online Associate in Fashion Programs
At BestColleges, we believe a college education is one of the most important investments you can make. We want to help you navigate the college selection process by offering transparent, inclusive, and relevant school rankings.
Our rankings are grounded in a few guiding principles and use the latest statistical data available from trusted sources. Read our ranking methodology. We hope our approach helps you find the school that is best for you.
Rankings compiled by the the BestColleges Ranking Team
Is your school on this list? Get the BestColleges ranking seal.
Best Online Associate in Fashion Programs
Genesee Community College

GCC offers over 60 programs for distance learners, including a hybrid associate in fashion business with four specializations. Students can choose from tracks in e-commerce, event planning, fashion design, and fashion merchandising. The two-year, 64-credit program offers more than 50% of required classes online.

GCC's online courses may run synchronously or asynchronously. Classes typically start in the fall and spring. Faculty may deliver courses in seven- or 12-week sessions. Select courses include fashion trends and design, display and visual merchandising, and fashion show production.

Applicants need a high school diploma or GED certificate. Graduates who want to pursue a bachelor's degree can transfer their credits to any school in the State University of New York system.

Founded in 1963, MCC offers almost 20 online degree and certificate programs. These options include an online associate in fashion merchandising and design. The program requires 60-67 credits and typically takes full-time students two years to complete. Learners can choose an apparel merchandising track or a fashion design track.

Students take courses like clothing construction, fashion illustration, and cultural aspects of clothing. Throughout their studies, learners create a portfolio with presentation boards and fabric and computer-aided designs. They also participate in an internship and a student fashion show. Prospective students need a high school diploma or the equivalent.

Southern New Hampshire University

SNHU was founded in 1932 and currently offers more than 200 online programs. Interested students can earn an online associate in fashion merchandising. The 60-credit curriculum features courses in merchandise planning, retail sales promotion, and textiles and color theory.

SNHU's schedule features six terms, and classes run asynchronously for eight weeks each. Full-time students can finish the program within two years. Program graduates may opt to pursue an online bachelor's in fashion merchandising management at SNHU.

Prospective students need a high school diploma or the equivalent. No matter where they live, all online learners pay the same tuition. SNHU's associate in fashion program is accredited by the Accreditation Council for Business Schools and Programs.
Still Looking for the Right Fit? Discover Similar Programs.
What Courses Will I Take in an Online Associate in Fashion Program?
Basic Design
Basic design is typically an entry-level course that covers fundamental fashion design concepts. Students learn about textile selection; artistic components of line, color, and space; and texture and color balance. The class also examines how various creative elements affect an advertisement or visual layout.
Fashion Merchandising
In this course, students learn about planning, marketing, and advertising methods in the fashion industry. Learners also delve into the impact that various merchandising strategies can have on companies' financial growth. The course also covers merchandising practices across media, including catalogs, websites, and physical retail spaces.
Textiles and Color Theory
Textiles and color theory coursework covers fiber analysis and identification, as well as various types of weaves. Learners also gain skills in investigating synthetic or human-made materials. Color theory teaches students how to factor in color when making textile selections.
Cultural Aspects of Clothing
This course takes a comparative look at clothing styles across various cultures. Students learn how economic, socio-religious, psychological, and aesthetic factors influence different types of dress and textile choices. The class also examines the influence of multiple cultures on the global fashion industry.
History of Fashion
Students get an in-depth look at how fashion has developed and evolved over the centuries within different cultures. Covered topics include noteworthy individuals who helped influence historical trends. The class also examines how historic and culturally significant events have shaped fashion.
Find the Tools You Need to Get Started on Your Degree
What Can I Do With an Online Associate in Fashion Degree?
The Bureau of Labor Statistics (BLS) projects that employment in fashion design will decline 4% between 2019 and 2029, compared to the projected 4% increase across all occupations. The influx of many graduates into the field often leads to intense competition for a limited number of jobs.
Also, because increasing numbers of customers buy their clothing online, the demand for retail store jobs may decrease. However, students might enhance their employment prospects by pursuing business-related concentrations in fashion, such as marketing, purchasing, and merchandising.
An online associate in fashion can provide various opportunities. Learn more about careers in fashion.
Retail Sales Manager
Retail sales managers direct sales teams. They also analyze sales figures, set sales goals, and train staff. Depending on the size of the business and how many locations it operates, a sales manager might also assign sales territories.
Retail Sales Worker
Retail sales workers in the fashion sector work in clothing stores and showrooms. Many interact a great deal with customers, helping them find clothing and other pieces that suit their preferences. Retail workers with an associate in fashion may increase their chances of advancing to a store manager position.
Costume Designer
Graduates with an online associate in fashion might work as costume designers if they live near Hollywood or another major metropolitan city. Costume designers work on the sets of television shows and films, putting together clothing ensembles for characters. Most costume designers work long and irregular hours.
Associate Fashion Designer
Most fashion designers hold a bachelor's degree. However, some associate degree-holders can gain entry-level employment as associate fashion designers. Some of these professionals work for well-known companies and fashion lines to design clothing.
Fashion Merchandise Displayer
Fashion merchandise displayers plan and set up clothing displays in windows and other spaces to attract customers. They typically work in showrooms, retail stores, and trade shows. Their duties include setting up displays from planned sketches and rotating them regularly to reflect sales promotions and inventory changes.
Fashion Not for You? Check Out These Related Careers.
Frequently Asked Questions About Associate in Fashion Programs
What is an associate in fashion?
Most associate in fashion programs offer coursework in fashion merchandising and business. For many professionals, an associate degree is the first step toward a bachelor's, which can prepare graduates for work as fashion designers.
Is an associate in fashion worth it?
The number of jobs in fashion retail sales are projected to decline in the near future, according to the BLS. However, aspiring professionals can still find meaningful work in merchandising, marketing, and other business-related jobs in fashion. In addition, to boost the return on their investment, prospective students can apply to community colleges. These schools tend to charge lower tuition than four-year institutions.
What can I do with an associate in fashion?
An associate in fashion can help graduates gain entry into the fashion industry as visual merchandisers, sales representatives, social media brand ambassadors, and retail sales managers. In addition, many individuals who want to work as fashion designers continue their education by pursuing a bachelor's degree in this field.
How much money can I make with an associate in fashion?
The BLS reports that retail sales workers earn a median annual salary of $27,320. However, graduates with an associate in fashion can earn more in managerial positions. According to PayScale, retail managers earned a mean annual wage of $48,200 as of July 2021. Keep in mind that a worker's location, experience level, and employer can influence their earning potential.
What are the highest-paying jobs I can get with an associate in fashion?
The highest-paying jobs in this field often include managerial positions. For example, the BLS reports that sales managers in the retail trade industry earn a median annual salary of $92,950. However, this figure takes into account commissions on sales and compensation packages that some employers provide. Salaries also vary based on brand name, company, and the type of product available for sale.