13 Barrier-Breaking Women in Higher Education
For centuries, higher education excluded women. These 13 trailblazers forged a path for women everywhere to earn college degrees, not to mention respect.
Feature Image: Image Source / DigitalVision / Getty Images
Today, more women than men hold a college degree in the U.S. Since 1982, women have earned more bachelor's degrees than men every year. But in 1940, less than 4% of American women held a postsecondary degree. And for centuries before the 1800s, most colleges and universities excluded women completely.
How did women break down the barriers excluding them from higher education? Generations of women fought for the right to a college degree. Take the author Zora Neale Hurston, for example, who was the first Black woman admitted to Barnard College in 1925.
When asked about her experience as a Black woman, Hurston quipped, "Sometimes, I feel discriminated against, but it does not make me angry. It merely astonishes me. How can any deny themselves the pleasure of my company? It's beyond me."
Below, we introduce 13 trailblazing women throughout history who earned college degrees and used their education to change the world.
Elena Lucrezia Cornaro Piscopia (1646-1684)
DEA / ICAS94 / De Agostini Editorial / Getty Images
In the medieval and early modern period, European universities largely excluded women. But in 1678 in Italy, Elena Lucrezia Cornaro Piscopia became the first woman in the world to earn a doctorate. Considered a child prodigy, Piscopia learned Latin, Greek, Hebrew, and Arabic in her youth. In the early 1670s, her father encouraged her to attend the University of Padua.
Originally, Piscopia enrolled in classes with no plan to earn a degree — after all, universities often refused to award degrees to women. But her father, a prominent Venetian, insisted that the school test her for a doctor of philosophy degree. The public examination attracted a crowd, who watched as Piscopia stunned her examiners with her answers and made history when she earned her degree.
Lucy Stanton Day Sessions (1831-1910)
In 1850, Lucy Stanton Day Sessions became the first Black woman to graduate from college in the U.S. Sessions enrolled in a nondegree literary course at Oberlin College, which admitted Black students and women from its founding in 1833. At her graduation, Sessions gave a rousing commencement speech calling for the abolition of slavery.
Sessions continued to break barriers long after college, becoming the first Black American to publish a fictional story and traveling the South with her husband to teach freed slaves. In 1862, Mary Jane Patterson followed in Sessions' footsteps and became the first Black woman to officially earn a bachelor's degree, also at Oberlin.
Lee Li Fu (b. 1904)
In 1925, Lee Li Fu and her husband moved from China's Hebei province to the U.S. to attend Massachusetts Institute of Technology. Studying electrical engineering, Lee became the first Chinese woman to earn a degree at the institution in 1929. But it wasn't Lee's first credential — she'd previously earned a bachelor's degree at the National Technical School of China.
When Lee arrived, Boston newspapers reported on the milestone. The Boston Globe called her "[MIT's] most interesting student this year" in an article titled "Chinese Wife at [MIT] Strives for Hardest Degree." Similarly, Popular Science Monthly praised Lee in a piece called "This Chinese Wife Smashes Many Ancient Precedents."
After earning her degree, Lee returned to China to work as an engineer and teach at a university.
Sarah Jane Woodson Early (1825-1907)
A graduate of Oberlin, Sarah Jane Woodson Early impressed her instructors with her language skills. In 1858, Early became the first Black woman professor when she accepted a position to teach English and Latin at Ohio's Wilberforce College, the first Black-owned and operated college in the U.S.
After the Civil War, Early moved to the South and continued to teach. Over the course of her career, Early taught in five states, including North Carolina and Tennessee. She also published a biography of her husband, the African Methodist Episcopal minister Jordan Winston Early, and spoke at the 1893 World's Congress of Representative Women, where she was just one of five Black women invited to speak.
Helen Keller (1880-1968)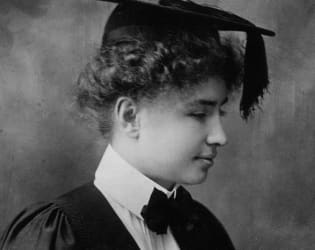 Topical Press Agency / Stringer / Hulton Archive / Getty Images
As a toddler, Helen Keller lost her sight and hearing. Fifteen years later, a teenaged Keller sat for the entrance exam at Radcliffe College, one of the most prominent women's colleges in the country. It was a remarkable feat for someone who had been illiterate just 10 years earlier.
Keller took the same entrance exam as other students with a significant disadvantage: Though a reader communicated the questions, Keller did not receive any extra time to complete the exam. Despite this, she passed with high marks and later enrolled at Radcliffe.
In 1904, Keller became the first person with deafblindness to earn a bachelor's degree. After completing college, Keller worked for the American Federation for the Blind and advocated for disability rights.
Haraguchi Tsuruko (1886-1915)
The daughter of a wealthy farmer, Haraguchi Tsuruko became the first Japanese woman to earn a doctorate in 1912. After attending a women's college in Japan, Haraguchi decided to study psychology in the U.S. In 1907, she enrolled at Columbia University, where her research focused on mental fatigue.
The same day Haraguchi earned her Ph.D., she married scholar Haraguchi Takejiro. The couple honeymooned in England before returning to Japan, where Haraguchi published her doctoral thesis and began lecturing.
Sadly, Haraguchi died in 1915 at the young age of 29. Her example encouraged other Japanese women to follow in her footsteps, including Kōra Tomi, who attended Haraguchi's funeral before similarly pursuing a doctorate in psychology.
Sadie Tanner Mossell Alexander (1898-1989)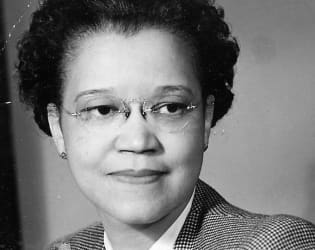 Afro Newspaper/Gado / Archive Photos / Getty Images
A path-breaking woman in higher education, Sadie Tanner Mossell Alexander earned a bachelor's degree, master's degree, doctorate, and law degree. In 1915, Alexander enrolled at the University of Pennsylvania, where she studied education and economics and became the first Black American woman to earn a Ph.D.
Several years later, Alexander returned to school to earn a law degree, becoming the first Black woman admitted to the Pennsylvania bar. As a lawyer, Alexander fought against racial discrimination and segregation. In 1947, her commitment to civil rights earned Alexander a spot on President Harry Truman's Committee on Human Rights.
Dorothy Garrod (1892-1968)
Universal History Archive / Universal Images Group / Getty Images
Archaeologist Dorothy Garrod made several groundbreaking discoveries, from Neanderthal skulls to prehistoric buildings. On her digs in North Africa, Europe, and the Middle East, Garrod made sure to hire women. In 1939, the University of Cambridge hired Garrod as an archaeology professor, making her the first woman professor at Oxford or Cambridge.
"The election was a tremendous surprise to me," she wrote in response to her new position, "as I had never seriously considered it possible. Naturally, I am tremendously pleased, and I hope it may quickly lead to full membership of the University for women up here."
Garrod made an impression at Cambridge, teaching the first prehistoric archaeology courses in the U.K.
Jane Matilda Bolin (1908-2007)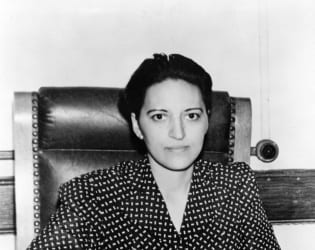 Interim Archives / Archive Photos / Getty Images
Born in New York in 1908, Jane Matilda Bolin became the first Black woman to graduate from Yale Law School and went on to become the first Black woman judge in the U.S. After attending Wellesley College and graduating at the top of her class, Bolin enrolled at Yale Law School. Once she earned her JD, Bolin began to practice law and later became a judge at just 31 years old.
"Those gains we have made were never graciously and generously granted," Bolin said in 1958. "We have had to fight every inch of the way — in the face of sometimes insufferable humiliations." For 40 years, Bolin used her position as a judge to end segregationist policies and fight for both women's and children's rights.
Laura Bassi (1711-1778)
The daughter of a lawyer, Laura Bassi was a child prodigy who studied physics in Bologna, Italy. At only 20 years old, Bassi held public lectures on Newtonian physics. In 1732, Bassi became the second woman to earn a doctorate, after Elena Lucrezia Cornaro Piscopia, and the first woman to earn a science degree.
Shortly after, Bassi secured admission to an elite science academy and assumed a teaching role at the University of Bologna. Though the university encouraged Bassi not to lecture too much because she was a woman, Bassi refused any restrictions. She also applied for a license to read banned books and set a record as the highest-paid employee at the university.
Ruth Simmons (b. 1945)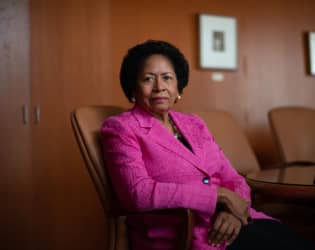 Bloomberg / Getty Images
The Ivy League universities date back to the early 17th century, but it took until the 21st century for Ruth Simmons to become the first Black president of an Ivy. Simmons attended an HBCU and earned her doctorate at Harvard before settling in higher education administration. In 1995, Simmons became the first Black president at Smith College, and in 2001 she took on the top position at Brown University.
"She's the Jackie Robinson of college presidents," said Harvard professor Henry Louis Gates on her 1995 appointment. Simmons, however, sees it differently: "My involvement in both white and Black institutions provides a kind of example of how we must move through these artificial barriers that separate higher education," she said in an interview with The New York Times.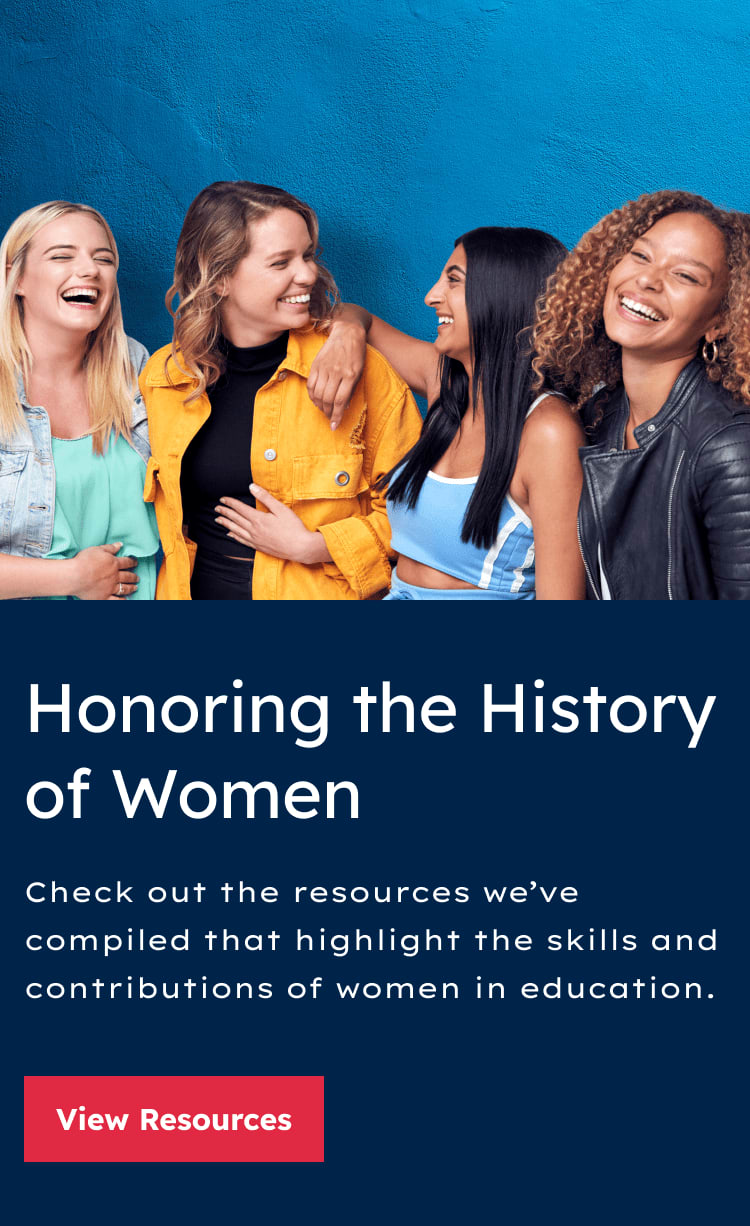 Catherine Brewer Benson (1822-1908)
Georgia Female College (now Wesleyan College) opened as the first U.S. women's college in 1936. Four years later, Catherine Brewer Benson became the first woman to earn a bachelor's degree. That said, she wasn't the only woman graduate in the class of 1840 — 20 women graduated alongside her. Since Benson's name (then Brewer) came first alphabetically, she received the first bachelor's degree.
In 1888, Benson returned to Wesleyan to give commencement remarks. "Members of the graduating class," she said, "demands will be made upon you which were not made upon us. Your training, if you are true to it, will amply qualify you to meet those demands."
Ada Kepley (1847-1925)
In 1870, Ada Kepley became the first woman in the U.S. to earn a law degree when she graduated from the Northwestern School of Law in Chicago, known then as the Union College of Law. Even with a law degree, however, the Illinois state bar excluded women until the 1880s.
Kepley used her legal training to encourage temperance laws. She ran for attorney general in Illinois in 1881, admitting, "There wasn't a ghost of a show, but it was good agitation." Kepley also pushed for voting rights for women and became an ordained Unitarian minister.
Just two years after Kepley earned her law degree, Charlotte E. Ray, who had disguised her gender to enroll at Howard University's School of Law, became the first Black woman in the U.S. to earn a law degree.