4 Careers Worth Going Back to School For
If you're longing for a career change, going back to college can be a smart choice, especially if you're interested in one of these four in-demand careers.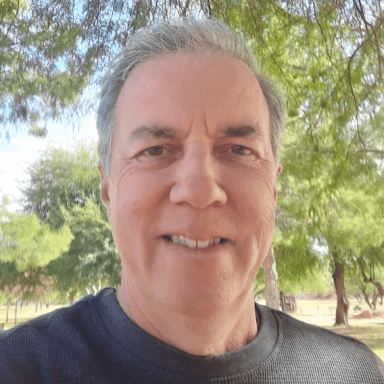 By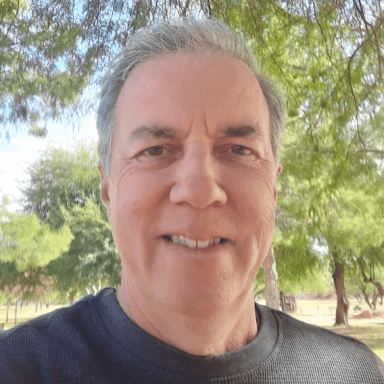 Stephen Gaffney
Writer
Stephen Gaffney is a marketing consultant with over 25 years' experience working with global brands in a variety of industries. In addition to covering career and business topics for BestColleges, he writes about being a parent or guardian to college...
Updated on September 28, 2023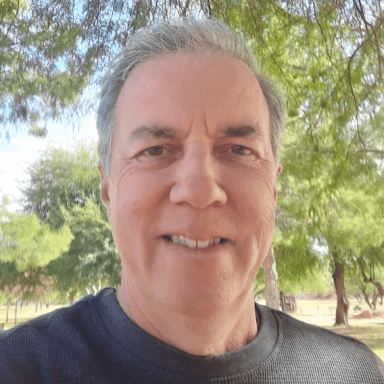 By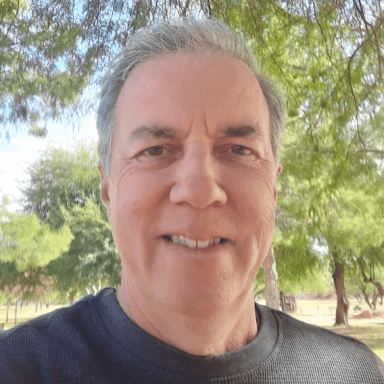 Stephen Gaffney
Writer
Stephen Gaffney is a marketing consultant with over 25 years' experience working with global brands in a variety of industries. In addition to covering career and business topics for BestColleges, he writes about being a parent or guardian to college...
Updated on September 28, 2023
www.bestcolleges.com is an advertising-supported site. Featured or trusted partner programs and all school search, finder, or match results are for schools that compensate us. This compensation does not influence our school rankings, resource guides, or other editorially-independent information published on this site.
Turn Your Dreams Into Reality
Take our quiz and we'll do the homework for you! Compare your school matches and apply to your top choice today.
Many of us reach a point in our lives when we realize our career choice just isn't cutting it. The grand illusions we once held in college of landing an amazing job at an amazing company have all but faded. For some of us, this realization comes after only a few years on the job, but for others, it can take a decade or longer.
Unfortunately, the majority of people entering the workforce for the first time with a college degree in hand aren't able to take their chosen career on a test drive before embarking on their professional journey.
There are a number of reasons why people become dissatisfied with their career choice. One of the main reasons is that we simply change as people; we're not the same person we were at 18 or 19, back when we decided on our original career.
People go back to college to change careers for many reasons, such as a lack of passion in their current field or the inability to make enough money.
Another reason has to do with the difference between perception and reality. We realize that our chosen career isn't what we were initially led to believe. Maybe your industry has transformed, or maybe there's not enough opportunity for advancement.
Whatever your reason for becoming disillusioned with your professional path, it's not too late to make a career change. You can still achieve success by going back to college and enrolling in another degree program. But is it worth starting all over and committing to another four years of higher education?
The answer to this question depends on your personal situation and your desire to make a change. Numerous in-demand careers require only a bachelor's degree and boast high salaries and plenty of job openings.
Additionally, depending on the institution you choose to attend and how long it's been since you graduated from college, some of the core credits you already earned may transfer over.
Other options besides a bachelor's degree could get you into a new career faster. If your current degree possesses some relevance to the new field you want to pursue and you have applicable work-related skills, enrolling in a specialized certificate or associate degree program may be a better choice for you.
4 In-Demand Careers Worth Starting Over For
If you're looking for a new career opportunity and willing to head back to college to sharpen your skills and brush up your knowledge, here are four positions that could really pay off.
IT Specialist
The tech sector is booming — and so is the demand for qualified information technology (IT) professionals. According to the Bureau of Labor Statistics (BLS), IT jobs are projected to grow 12% between 2018 and 2028, far faster than the average for all jobs.
Along with increased demand comes higher wages. The BLS puts the median annual salary for IT occupations at around $90,000 — more than double the median wage for all jobs.
In today's digital economy, IT is the driving force behind nearly everything we do, including banking, education, healthcare, and shopping. Data is essentially everywhere. In Cisco's 2020 Global Networking Trends Report, IDC estimates that "there will be 48.9 billion connected devices in use around the world by 2023."
"[A] lack of business acumen is the No. 1 skills gap in IT today. Filling this gap will be critical as organizations transition to intent-based networks.". Source: — Cisco 2020 Global Networking Trends Report
IT professionals design, manage, and protect data, as well as the systems and software used to deliver and warehouse that data, whether it's stored in the cloud or on company servers. These workers determine how data is collected, how it's accessed, and how it's shared; they also help determine its vulnerabilities.
In short, IT professionals keep everything running smoothly in order to make the world's economies function more efficiently.
IT is a constantly growing field with new challenges every day. You can choose from among many exciting career paths in this expanding industry. IT degree programs provide students with the technical knowledge and skills they'll need to hit the ground running.
Education Requirements
Bachelor of science in IT, computer science, information systems, engineering, or a related field
IT Jobs
Computer network architect
Computer systems analyst
Database administrator
Information security analyst
Popular Online Bachelor's in Information Technology Programs
Learn about start dates, transferring credits, availability of financial aid, and more by contacting the universities below.
Registered Nurse and Nurse Practitioner
Like IT, nursing is a highly in-demand field. The BLS projects a 12% growth rate for registered nurses (RNs) in 2018-28. RNs make pretty good money, too, with a median annual wage of just over $73,000.
While over 3 million RNs are employed nationwide, an ongoing nursing shortage has led to more than 210,000 projected openings each year. The BLS lists nursing as one of the top three occupations in terms of job growth through 2028.
The nursing shortage is fueled primarily by an aging boomer population and the fact that people are living longer and requiring more care as they age. In addition, a significant portion of the RN workforce is reaching retirement age. The National Council of State Boards of Nursing's (NCSBN) 2017 National Nursing Workforce Survey found that the average age of RNs was 51.
"Data indicates a growing number of male RNs; [there were] 9.1% in 2017, compared to 8.0% in 2015 and 6.6% in the 2013 study.". Source: — NCSBN 2017 National Nursing Workforce Study
Compounding this shortage issue is the fact that nursing schools cannot keep up with demand. According to the American Association of Colleges of Nursing, applicants at some schools are being turned away due to a paucity of staff and/or clinical preceptors, who supervise students' clinical experiences.
If you're looking for a career with a promising outlook, consider going back to school to become an RN. If you go on to earn a master's degree, you can also become qualified as a nurse practitioner, which enables further specialization and higher salary opportunities.
Jobs are plentiful in most states, and there is a wide variety of nursing specialties to choose from, such as neonatal, critical care, ambulatory care, case management, dermatology, and pain management.
Nursing jobs aren't confined to hospitals either. RNs can work at doctor offices, outpatient centers, nursing facilities, and home healthcare facilities. They can also work for the government, at schools, or in corporate settings.
Education Requirements
Bachelor of science in nursing, master of science in nursing
Nurse Jobs
Registered nurse
Nurse practitioner
Nurse anesthetist
Nurse midwife
Popular Online MSN Programs
Learn about start dates, transferring credits, availability of financial aid, and more by contacting the universities below.
Marketing Manager
As long as there's a need to get products and services into the hands of consumers, there will be a need for marketing managers. In today's digital economy, businesses want specific skill sets and experiences driven by continual innovations in marketing technology, such as the emergence of customer relationship management software, digital advertising platforms, and media technologies.
The BLS projects a high 8% job growth rate for marketing managers between 2018 and 2028. Most of that growth will be concentrated in product marketing, e-commerce, and business-to-business (B2B) marketing. Positions are most prevalent in large, metropolitan areas.
Marketing manager currently ranks No. 1 on U.S. News & World Report's list of the best sales and marketing jobs.
Given the complexity of the job, it may take a few years to get the experience needed to move into a management position. Previous work experience can help accelerate the process, but you will still need some industry experience gained by working first as a marketing coordinator or specialist.
Marketing managers can specialize in an array of areas and are generally employed in a corporate setting. The role entails working with email campaigns, social media, product research, loyalty programs, partnership marketing, search engine optimization, content strategy, and event and media planning.
Education Requirements
Bachelor's degree in marketing, bachelor's degree in business management, economics, communications, public relations, or a related field
Marketing Manager Jobs
Product marketing manager
E-commerce marketing manager
B2B growth marketing manager
Popular Online Bachelor's in Marketing Programs
Learn about start dates, transferring credits, availability of financial aid, and more by contacting the universities below.
Customer Success Manager
Just 10 years ago, the role of customer success manager didn't exist. In fact, most people today likely haven't heard of this position. Although the role suffers from a mild identity crisis, it continues to gain popularity in the workforce. LinkedIn listed customer success manager as one of 2019's most promising jobs, offering a median base salary of $88,500.
Customer success managers — also called client success or customer relationship managers — are part sales, part customer service, and part consultant. They primarily work with customers who have purchased a company's product or services to make sure they're getting the support they need. These professionals also represent the voice of the customer within the organization.
The companies that hire customer success managers are usually involved in subscription-based SaaS (software as a service) industries, where onboarding and product knowledge are key to maintaining a positive B2B relationship. Customer success managers generally take over once the sale is made.
Specific tasks and responsibilities of this position include the following:
Oversee client training and onboarding
Serve as an advisor for implementing best practices
Identify cross-sell and upsell opportunities
Find solutions to clients' issues
Advocate for the customer
Foster relationships between the customer and other members of the support team
Conduct business reviews
Help ensure that product and service contracts are renewed
Businesses that desire customer success managers typically look for candidates with technical acumen, knowledge of customer relationship management systems like Salesforce, SaaS familiarity, cloud-computing expertise, strong customer service and problem-solving skills, sales or account management experience, and excellent interpersonal and organizational skills.
As SaaS and cloud-computing services continue their rapid growth, the outlook for customer relationship managers should remain strong for several years.
Education Requirements
Bachelor's degree in business, technology, marketing, computer science, or a related field
Customer Success Manager Jobs
Customer success manager
Customer success representative
Director of customer experience
Customer success specialist / analyst
Popular Online Bachelor's in Business Administration Programs
Learn about start dates, transferring credits, availability of financial aid, and more by contacting the universities below.