A Guide to Studying Abroad
Many college students wonder why they should study abroad and how to do it. This guide answers some commonly asked questions about studying abroad in college.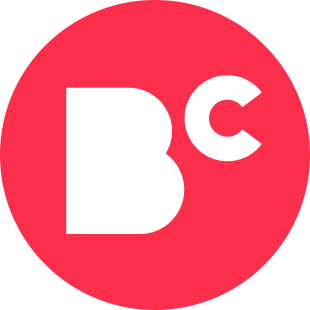 By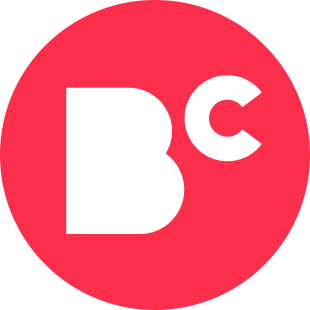 Staff Writers
Writer
The staff writers for BestColleges collaborate to deliver unique, student-driven content on topics such as career development, college life, and college planning....
Updated on March 21, 2023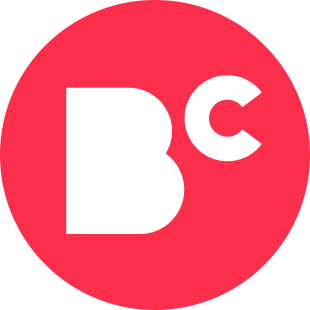 By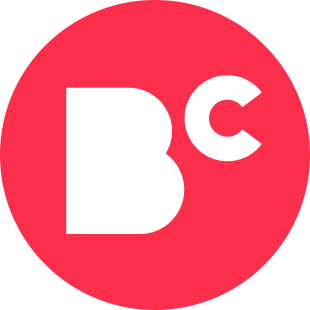 Staff Writers
Writer
The staff writers for BestColleges collaborate to deliver unique, student-driven content on topics such as career development, college life, and college planning....
Updated on March 21, 2023
www.bestcolleges.com is an advertising-supported site. Featured or trusted partner programs and all school search, finder, or match results are for schools that compensate us. This compensation does not influence our school rankings, resource guides, or other editorially-independent information published on this site.
Turn Your Dreams Into Reality
Take our quiz and we'll do the homework for you! Compare your school matches and apply to your top choice today.
Have you ever fantasized about reading the great Romantic poets in the Lake District of England, or discussing Plato and Homer on an ancient acropolis in Greece? Or maybe you'd prefer waking up to greet the ocean while studying marine wildlife in Australia, or learning about ecology in Costa Rica.
If the possibility of living and learning in a new country excites you, then you should consider studying abroad. Many students shy away from this opportunity, worried about the cost or scared of navigating life on their own in a foreign place.
But with all of the available financial support, international programs might be more affordable than you think. Plus, as intimidating as it may seem, studying abroad provides a unique opportunity for you to dig deeper into your studies — and to learn about yourself in the process.
You may be wondering: Why study abroad? How much does it cost to study abroad? Why is studying abroad important? This guide will explore all of these questions, so keep reading to learn more.
What Is "Study Abroad"?
"Study abroad" is a chance to pursue your college studies in a foreign country. Students attend lectures or carry out research at a foreign university or through their home university's study-abroad program. Participants typically live in a residence hall, apartment, or with a local family through a homestay. Some students enroll in an international program for a semester or a year, but others take the full plunge and earn their entire degrees in a different country.
How to Study Abroad: Types of Programs
Study abroad programs come in many different formats. You should choose the one that best suits your interests and goals. Below are some popular types of programs.
University-Led
American colleges and universities often administer a variety of study-abroad programs. They make agreements with higher education institutions abroad where American students can enroll, or they have their own study-abroad centers in the host country. Sometimes universities give students a set schedule of courses, but in other cases, learners must arrange their own schedules. This latter option usually involves asking professors to approve of these foreign courses so that the international credits can seamlessly transfer back to a student's home university.
These experiences often include prearranged housing and group trips around the country or continent. In countries with foreign languages, sometimes professors come from the U.S. to teach courses in English. Students who want to learn a foreign language can enroll in non-English-speaking courses as well.
Third-Party Programs
Organizations like the Council on International Educational Exchange and IES Abroad offer a wide range of programs for college learners. These experiences are usually structured, so students take required courses and stick with their student cohort for cultural experiences and weekend trips. These programs also usually organize accommodation for students and cover many day-to-day costs through required fees.
Direct Enrollment
Other opportunities allow students to integrate more fully into the home country's culture. They take courses with students from the host country, either in a foreign language or in English if they go to a country like England or Australia. Students also coordinate their own finances and housing. Learners who decide to pursue their entire degrees at a foreign university go this route, but students can sometimes enroll for a semester or year as well.
Unique Experiences
Finally, you can find experiences that don't fit into the above categories. For example, some programs take students on a cruise ship, where they attend courses and stop to explore countries along the way. Students can also apply for internships, work experiences, or research funding abroad.
Popular Online Programs
Learn about start dates, transferring credits, availability of financial aid, and more by contacting the universities below.
Why Study Abroad?
Everyone has different reasons for studying abroad. Your college counselor will tell you that studying abroad looks great on your resume, which is certainly true. You might feel giddy at the prospect of your Instagram feed looking like a glossy travel guidebook. Plus, few people would deny the opportunity to eat delicious, authentic foods like Spanish chorizo or Italian risotto. But why you should study abroad isn't just about the photos, food, or even a nice line on your resume; it's also about self-discovery.
5 Reasons Why You Should Study Abroad
Expand your horizons: Living in a foreign country exposes you to unfamiliar customs and experiences. You can learn about how other people perceive the world and reevaluate your own perspective.

Become fluent in a foreign language: Most of us can't become fluent in a foreign language after spending a few hours a week in a classroom. Fluency comes from diving headfirst into language and forcing yourself to speak as much as possible. Studying abroad allows you to practice your language skills in an intensive and immersive way.

Make friendships that span the globe: Universities often have active international student organizations, so you'll get to know people from all over the world. Often, the friendships you make during your college years last a lifetime, and studying abroad is no different.

Connect with your heritage: If you're curious about your ancestry, studying abroad can be a great way to connect with your family's past. Learn where you came from, study the language, and perhaps even track down distant relatives.

Challenge yourself: Studying abroad involves truly living in a foreign country instead of taking a long vacation. That's not necessarily easy, but growth comes from putting yourself in uncomfortable situations. If you commit, you'll find yourself thriving before you return to the United States.
What You Should Know Before Studying Abroad
Even if you've traveled internationally before, studying abroad is an entirely different experience — and that's partially because of pesky practical matters, like obtaining a student visa. You should also prepare for the less tangible aspects of studying abroad, like an emotional journey that flings you from excitement to homesickness.
Adjusting to New Cultures
Instagram photos might make studying abroad seem like a dreamy adventure. In reality, the experience comes with some hurdles. Many students begin with an initial enthusiasm, but that might turn into anxiety before departure and homesickness after landing. Culture shock can also prove intimidating.
How do you deal with this cocktail of feelings? To beat homesickness, get involved at your host institution. Usually universities organize events for international or new students. In England, for example, students can get to know each other through "Freshers Week" social activities at the start of the year. Plus, look for international or expat groups on Facebook, which often hold regular events. Keeping yourself busy and making new friends won't leave enough time for you to wallow inside your dorm room.
If you're in a country with a foreign language, try to pick up a few words and phrases, even if you're not studying the language. Often, locals appreciate it when foreigners make an effort to speak the language, so this can help you integrate into the culture a little faster. Go outside, take walks, say hello to the baristas at the coffeeshop across the street, and get to know the city. It might seem strange at first, but soon enough you'll know your new city like your childhood neighborhood. Culture shock won't stand a chance.
Paying for Your Studies
How much does it cost to study abroad? That depends on your program. Costs can match or exceed American universities' tuition rates, and students need to pay for plane tickets, too. That said, there are several ways to lower those expenses.
Firstly, check your funding status with your college or university. If you already have a scholarship, make sure that it applies to your study abroad experience too. Your school might also offer special funding opportunities for studying abroad. Similarly, if you're enrolling in a third-party program, check its financial aid offerings.
Next, look for outside scholarships. Several well-known scholarship funds give hundreds or even thousands of dollars away in tuition money. For example, the Fund for Education Abroad offers scholarships to first-generation college students, minorities, and community college learners. The U.S. Department of State offers the Gilman Scholarship, which gives up to $5,000 to students in need of financial assistance. with a bit of research, you can find plenty of other scholarships as well.
If you're considering enrolling directly in a foreign university, there's good news: Some countries offer free or very affordable tuition rates for students. In Germany, Iceland, and Norway, students can enroll in universities for free — that means no tuition costs at all. Students can also attend college in Austria, Greece, and Hungary for about 1,500 euros a year.
The Nuts and Bolts
Yes, studying abroad is exciting. But before you board the plane, you need to get the boring paperwork out of the way. Each study abroad experience has different requirements, so make sure you have a checklist specific to your program. In general, here's what you can expect:
If you don't have one, apply for a passport. You can't leave the U.S. without it.
You'll also need a student visa from your chosen country. This usually involves filling out an application and gathering relevant documents.
You might need to buy round-trip plane tickets upfront, as proof to the host country that you won't overstay your visa limitations.
Some countries also require health and immunization records.
On top of all of that, remember to consider other factors. Research how your health insurance works abroad and whether your phone plan covers international roaming fees. If your study-abroad program doesn't sort out housing, you need to find a place to live as well.
Keep in mind: Some countries have special instructions for entry on a student visa. You might need an acceptance letter from your study-abroad program or host school to enter the country. Double check any rules and regulations, and bring the appropriate documents with you in a carry-on bag on your flight.
Popular Online Programs
Learn about start dates, transferring credits, availability of financial aid, and more by contacting the universities below.
Is Studying Abroad Worth It?
For many students, yes.
One study from Florida State University found that studying abroad helped students appreciate other cultures, understand themselves, and develop deep friendships. Plus, research from study-abroad companies shows that study-abroad alumni can use their intercultural communication skills and knowledge of global culture to their advantage while on the job hunt.
Of course, not everyone needs to study abroad. If you're on the fence, evaluate your goals, program options, finances, and funding opportunities. Ultimately, only you can decide whether this experience makes sense for you. But for many, studying abroad is an invaluable experience filled with challenges, personal growth, and a lifelong treasure trove of memories.