The Best and Worst Cities for Tech Jobs
If you want to break into tech, you should consider where the most opportunities lie. We've rounded up the best and worst cities for tech.
BestColleges.com is an advertising-supported site. Featured or trusted partner programs and all school search, finder, or match results are for schools that compensate us. This compensation does not influence our school rankings, resource guides, or other editorially-independent information published on this site.
---
Vibrant tech hubs exist from coast to coast in the U.S.
Important factors in emerging tech hubs include venture capital presence, patents, and the number of tech businesses in a city.
Some cities without a tech community will limit growth opportunities.
---
Where you live can change your life. Seems obvious, right? Well, studies have shown that certain community factors, such as higher education levels or diversity, can boost a person's sense of well-being and even their lifespan.
Financial stability and job security are major factors affecting your health and well-being as well. If you've recently made a career change by attending a coding bootcamp, you may be tempted to uproot your life for your new career.
Before you do that, consider the long-term impacts of a major career change and relocation. Does the new location offer amenities that matter to you? Is there room for growth in the new company or other companies nearby? What will your life look like outside of work?
We can't determine what lifestyle factors will impact all our readers, but we can help you determine where increased tech jobs and opportunities exist and where they don't.
Our Methodology
The best and worst tech cities lists were determined by our analysis of the 2020 Tech Town Index by CompTIA. We also sourced data from WalletHub.
Although city rankings may change, they will likely continue to offer job opportunities to tech professionals of all kinds. We hope you find our list useful.
The Best Cities for Tech Jobs 2022
10. Denver, Colorado
Denver's tech industry has grown steadily in recent years. This is due to pro-entrepreneurial policies like low corporate taxes and a focus on mass transit.
In addition, tech employees in Denver talk about a sense of collaboration among tech businesses they haven't experienced in other cities. When combined with the cultural emphasis on work-life balance and the great outdoors, it's easy to see why Denver is a desirable city to live in.
Cost of Living: 14% more than the national average
Average Tech Job Salary: $98,790
Top Tech Companies: Lockheed Martin, Spectrum, Raytheon
9. Huntsville, Alabama
Also known as Rocket City, Huntsville has been home to aerospace development and other government defense industries for decades. Opportunities working in tech continue to grow, with an anticipated increase of over 20,000 additional tech jobs posted in 2022.
Cost of Living: 4% less than national average
Average Tech Job Salary: $97,320
Top Tech Companies: SAIC, Northrop Grumman, Boeing
8. Atlanta, Georgia
Sometimes referred to as the New York or Chicago of the South, Atlanta is a culturally diverse and vibrant city.
With Georgia Tech producing the most technology graduates per year of all universities in the U.S., it's no wonder tech companies like Visa and Apple launched offices in Atlanta.
Cost of Living: 5% less than national average
Average Tech Job Salary: $92,730
Top Tech Companies: Deloitte, IBM, Anthem Blue Cross
7. San Francisco, California
Most people associate tech jobs with San Francisco (and nearby Silicon Valley). While there are many tech opportunities in San Francisco, the city features a sky-high cost of living. In 2020, San Francisco beat out New York CIty as the most expensive city in the U.S.
Cost of Living: 67% more than national average
Average Tech Job Salary: $126,930
Top Tech Companies: Amazon, Facebook, Wells Fargo
6. Seattle, Washington
Despite the changes brought by increased remote working opportunities, Seattle is one of the most desirable cities for college graduates.
With several major tech companies based in Seattle, an appealing natural locale, and plenty of cultural activities, there's a lot to recommend the city. In addition to information technology, Seattle boasts food tech, healthcare, and aerospace industries.
Cost of Living: 22% more than national average
Average Tech Job Salary: $125,320
Top Tech Companies: Amazon, Microsoft, Oracle, Boeing
5. Charlotte, North Carolina
Named for Queen Charlotte and sometimes known as the Queen City, Charlotte, NC has experienced consistent tech growth for the last decade.
First came the banking industry, creating a foundation for tech companies to expand into Charlotte. Since the COVID-19 pandemic, more companies have chosen to expand into Charlotte due to the lower cost of real estate and other expenses.
Cost of Living: 2% less than national average
Average Tech Job Salary: $91,610
Top Tech Companies: Wells Fargo, Bank of America, Lowe's, IBM
4. San Jose, California
Less well known than San Francisco, San Jose lies in the heart of Silicon Valley. It boasts many famous tech sites, including the first offices of tech giants like HP and Google.
With many job opportunities in San Jose and more just a short drive away, San Jose is an appealing option.
Cost of Living: 47% more than national average
Average Tech Job Salary: $137,100
Top Tech Companies: Apple, NVIDIA, VMware, Cisco
3. Raleigh, North Carolina
Part of the Research Triangle (Raleigh-Durham-Chapel Hill), Raleigh recently enticed major tech players Apple and Google to open hubs in the city, in addition to long-time residents Cisco Systems, IBM, and Fidelity Investments.
With major universities feeding into the workforce, Raleigh focuses on retaining talent through entrepreneurship and helping its existing workforce gain necessary skills.
Cost of Living: 4% less than national average
Average Tech Job Salary: $93,780
Top Tech Companies: IBM, Wells Fargo, Red Hat, Verizon
2. Dallas, Texas
In 2021, Dallas experienced a population increase of 97,000, the most of any metro region in the U.S. Warm weather and lower taxes may be part of the draw, but there's more to Dallas than that.
In addition to large tech companies, Dallas offers plenty of opportunities for innovation through its 40 accelerators and 24 corporate innovation hubs.
Cost of Living: 2% less than national average
Average Tech Job Salary: $94,040
Top Tech Companies: Lockheed Martin, JPMorgan Chase, USAA
1. Austin, Texas
Austin is known for great music and film scenes. In recent years, the tech industry in Austin moved beyond software to crypto, real estate, and insurance technologies. In 2021, several Austin-based companies surpassed a $1 billion valuation.
What's more, venture capitalists continue to flock to the area, including Jim Breyer of Breyer Capital and Geoff Lewis of Bedrock Capital.
Cost of Living: 4% less than national average
Average Tech Job Salary: $87,880
Top Tech Companies: IBM, Dell, The Home Depot, Apple
The Worst Cities for Tech Jobs 2022
These cities were estimated to have a low score due to their tech employment growth and professional opportunities. This is not a definitive list and only examines major cities in the U.S.
10. Detroit, Michigan
Detroit is a strong tech hub that has room to grow. It features regional hubs for many major tech companies like Amazon, Cisco, and LinkedIn.
The city works to nurture new talent as well, with new companies like Rivian and Duo Security entirely Michigan based. In addition, Michigan continues to attract venture capital funding for similar companies.
Cost of Living: 3% higher than national average
Median Tech Job Salary: $76,520
Top Tech Companies: Ford, Rocket Companies, Ubisoft
9. Provo, Utah
Located 45 minutes south of Salt Lake City, Provo lies on Utah Lake. It ranks second as one of the best places to live, according to Outside Magazine.
While it might not have as many tech companies as Seattle, Provo's tech industry is growing. There are several tech start-ups based in Provo that have a few years under their belt, including Chatbooks, a popular photo album service.
Cost of Living: Equal to the national average
Median Tech Job Salary: $68,880
Top Tech Companies: FamilySearch.org, Vivint, LiveView Technologies
8. Bridgeport, Connecticut
A seaside town in Connecticut, Bridgeport is a thriving community about two hours from New York City. It also has hundreds of acres of city parks.
With that in mind, many Connecticut natives look down on Bridgeport. It's hard to find a lot of selling points about the city, generally, or related to the tech industry.
Cost of Living: Equal to the national average
Median Tech Job Salary: $75,240
Top Tech Companies: Oracle, Wipro, Capgemini
7. Toledo, Ohio
Like much of Ohio in the 20th century, Toledo's economy focused on manufacturing. But the economic focus shifted moving into the 21st century, and Toledo has reprioritized.
It's hard to define the tech culture as it's still emerging. But like many cities, Toledo hopes to grow their tech community in the coming years.
Cost of Living: 9% lower than national average
Median Tech Job Salary: $72,820
Top Tech Companies: Tata Consultancy Services, ADP, DoorDash
6. North Port, Florida
In addition to warm Florida weather, North Port is located about 30 miles from Sarasota and is home to a large population of Eastern European immigrants.
North Port is not Silicon Valley, but it's still home to exciting start-ups like Knecto, which gained recognition at the 2019 Network Product Guide IT World Awards.
Cost of Living: 11% higher than national average
Median Tech Job Salary: $70,600
Top Tech Companies: Safran, HP, Comcast
5. Memphis, Tennessee
Memphis has more to offer than just its famous music scene. Compared to other southern cities like Austin or Charlotte, Memphis is a low-cost place for businesses to open an office. But because the city is so well-known for its music industry, finding technical work might be difficult.
Cost of Living: 15% lower than national average
Median Tech Job Salary: $69,720
Top Tech Companies: FedEx, First Horizon, FrontDoor
4. Little Rock, Arkansas
In addition to the lower than average cost of living, Little Rock boasts a beautiful countryside and delicious BBQ. It's also within driving distance of other major cities like Nashville and Dallas. However, it does not boast the same tech hub strength as Dallas, and those who hope to find tech work in Little Rock may find it hard.
Cost of Living: 3% lower than national average
Median Tech Job Salary: $69,620
Top Tech Companies: Cybertek Solutions, First Orion
3. Cape Coral, Florida
Next door to Fort Myers, Cape Coral is famous for canals running throughout the town. If you love Florida weather, Cape Coral might be the idyllic setting for you. In the coming years, Cape Coral hopes to welcome more tech and biotech industries.
Cost of Living: 4% higher than national average
Median Tech Job Salary: $69,960
Top Tech Companies: Lumen, ADP, CSC
2. Deltona, Florida
Many refer to Deltona, which is north of Orlando, as a bedroom community. But it has amazing local parks and easy access to Tampa, Orlando, and the rest of the state. Many of the tech jobs you'll find are a short drive from Deltona in either Orlando, Lake Mary, or another nearby town.
Cost of Living: 5% lower than national average
Median Tech Job Salary: $69,400
Top Tech Companies: Software Answers, Inc, Leidos
1. Jackson, Mississippi
Tech culture is hard to define in Jackson since it's still emerging. However, Jackson is the largest city in Mississippi and boasts amenities you would expect in a large city, such as restaurants, music, and culture.
Cost of Living: 20% less than national average
Median Tech Job Salary: $67,340
Top Tech Companies: American HealthTech, Indeed
Editor's note: Some of the salary numbers above may be based on relatively small samples, and potential salaries could vary widely depending on the employer.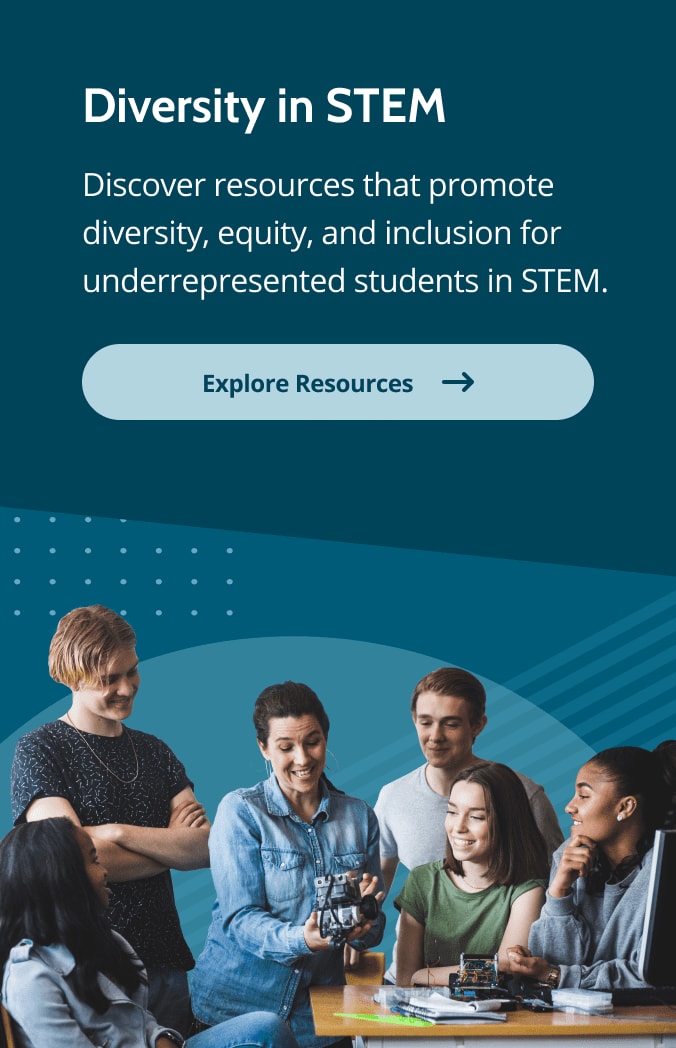 Frequently Asked Questions About the Best and Worst Cities for Tech Jobs
What are the biggest tech cities in the world?
Five of the top 10 tech cities in the world are in the U.S., according to Urban Gateway. San Francisco and New York come in as number one and two.
Number three is London, England, followed by Los Angeles, California, and number five is Seoul, South Korea. Other cities in the top 25 included Singapore, Taipei, Vancouver, Stockholm, and Bangalore.
Factors in determining this particular list included the number of patents filed, start-ups, and tech venture capitalists per capita.
What tech company hires the most tech professionals?
You can easily guess the top names on this list. Apple, Alphabet (Google's parent company), Microsoft, and Meta all make the top ten largest companies in tech.
Other large tech companies you might not have guessed include Samsung, Hon Hai Precision Industry Co, and Tencent Holding Ltd.
With such a wide variety of companies on the list, that specialize in advertising, social media, hardware, or software, there are jobs for all tech specialties at these companies.
What are some of the fastest-growing tech hubs?
The good news is that tech hubs are growing all over the country. Locations include Destin, Florida, Greeley, Colorado, and Durham, North Carolina. Other locations are Portland, Maine, Tulsa, Oklahoma, and Madison, Wisconsin.
Working in an established tech hub like San Francisco offers a lot of opportunities and stability. But established tech communities can be hard to break into, and San Francisco is one of the most expensive places to live in the U.S.
If you want opportunities for growth or work in different fields, moving to or entering the tech field in a city with a growing tech community could be a great option.
Explore More Bootcamps Resources
View all