How to Create a Good GitHub Profile
BestColleges.com is an advertising-supported site. Featured or trusted partner programs and all school search, finder, or match results are for schools that compensate us. This compensation does not influence our school rankings, resource guides, or other editorially-independent information published on this site.
Ready to start your journey?
GitHub is a hosting service for Git version control repositories, a common tool that software and web developers use when building their projects. Over 65 million developers and more than 3 million companies use GitHub to house and maintain software. GitHub boasts that 72% of Fortune 50 companies use the site.
In addition to housing Git repositories, GitHub allows developers to network with other software professionals on their projects, encouraging collaboration between experts in the field.
GitHub profiles also act as resumes, allowing companies to see a developer's past work and their contributions to other projects. Professionals can demonstrate their practical skills and build relationships with software companies.
In the following sections, readers will learn what GitHub can do and how to make a good GitHub profile. This guide explains the importance of a GitHub profile for professional software developers looking to advance their careers and offers tips on how to create a profile that will stand out from the crowd.
What Is GitHub?
GitHub marries version control needs for developers with social networking. To understand GitHub, you first need to look at Git.
Git is an open-source version control system. When software developers design a program, they often make updates to the code during development or after the official release. A version control system stores these updates in one place.
This allows a team of developers to easily make changes, collaborate, and ensure that they're working on the newest version of the software. Developers can also use version control to revert to an old version of the code.
GitHub hosts Git repositories — a location where all the version control files and content for a single project are stored. GitHub also offers a social network for developers to connect, work together, and demonstrate their professional programming experience.
GitHub emphasizes networking and collaboration, and helps developers find and contribute to different coding projects. For example, if a company puts an app on GitHub, developers on the site can suggest changes to the code, fix bugs, and improve the usability of the app. GitHub users can also create new projects based on code that already exists on the site (called "forking").
GitHub offers private and public repositories. Users who house their projects in private repositories cannot take full advantage of the collaboration features on GitHub. However, programmers with private repositories can still use the project management tools in GitHub, which facilitate communication between managers and coders.
Why Is Having a GitHub Profile Important?
Coders should create a GitHub profile for two reasons: to showcase their work and connect with other developers.
GitHub's collaborative features allow programmers to write code and develop projects for repositories that don't belong to them. However, GitHub saves all code written by the developer in their personal GitHub profile. A good GitHub profile acts as a virtual resume, displaying the practical abilities of each programmer.
GitHub profiles make it easy for coders to showcase their work to potential employers. Over 3 million companies around the world use GitHub, giving them viewing access to public profiles on the website. When searching for a new career, software developers can point potential employers to their GitHub profile to demonstrate their coding ability.
Creating a GitHub profile also allows you to interact with other programmers and public repositories on the site. Programmers can reach out through GitHub and find creative solutions to coding problems for their own projects and offer advice to other software developers. You may be able to gain experience with new tools or hear about open positions through your GitHub connections.
How Do You Create a Strong GitHub Profile?
In this section, you'll explore a few ways to make your GitHub profile stand out. This list is not comprehensive but does give GitHub users an excellent starting point for creating and maintaining a good GitHub profile.
Add a Profile Picture

GitHub allows users to add a profile picture — a valuable tool for recruiters looking for new hires. Programmers should use a professional headshot with a neutral background; try not to use selfies or photos with other people in them. If possible, use the same photo that you use on other professional profiles, such as LinkedIn, which will make it easier for recruiters to recognize you.

Set Your Status

Programmers currently looking for a job should indicate this in their GitHub profile. This simple trick lets recruiters know that they can approach you with an offer or an interview opportunity. Coders should also add a publicly visible email address so companies can easily make contact.

Write a Bio

Adding a bio allows software developers to advocate for themselves and their skills. Coders should include details such as past projects, known coding languages and frameworks, and what kind of future work you would enjoy. Programmers should also consider adding links to other online professional profiles such as LinkedIn.

Feature Repositories

A strong GitHub profile contains examples of coding projects. Programmers should post their own work to give companies a sense of their skill level and allow other programmers to contribute to the project.

Include ReadMe Files

Make sure that all repositories featured on your profile include a well-written ReadMe file. In general, these files explain the purpose of the code and lay out the goal of each project in a clear, concise manner. ReadMe files might also explain why changes were made to the code as a project develops.

Programmers should also include crucial information for other coders who might contribute to the project. For example, a ReadMe file can include instructions about how to install the code. Additionally, the file should include instructions for contributors about ongoing project needs and any other critical information they should know before adding to the project.

Make Contributions

Software developers on GitHub should also make contributions to other users' projects to maintain a strong profile. All GitHub profiles track the user's contributions to other projects through a contribution chart.

Recruiters want candidates who can collaborate with others and make meaningful contributions to projects already underway. Adding contributions to other projects on GitHub gives programmers another opportunity to showcase their coding and communication skills in real time. It also helps coders network with one another, which may lead to career connections.

Contribute Frequently

GitHub not only tracks a user's contributions, but also how frequently a user contributes. A good GitHub profile shows frequent and consistent contributions throughout the year, both to personal projects and to others' projects. GitHub publicly displays the user's current streak of work — the number of days in a row that the user made contributions to a project — and the user's longest streak.

To maximize this feature, coders should make small changes to code often, rather large changes infrequently. Consistent use of GitHub shows dedication, passion for coding, and a strong work ethic — all attributes that recruiters look for in new hires.
BestColleges.com is an advertising-supported site. Featured or trusted partner programs and all school search, finder, or match results are for schools that compensate us. This compensation does not influence our school rankings, resource guides, or other editorially-independent information published on this site.
Match me with a bootcamp.
Find programs with your skills, schedule, and goals in mind.
Match me to a bootcamp
Frequently Asked Questions About GitHub Profiles
How does a GitHub profile differ from a portfolio?
A portfolio contains examples of completed projects, coding language proficiencies, and learned technologies. A GitHub profile allows users to show completed projects as well as current projects. GitHub also gives software developers a chance to demonstrate their work ethic and passion for coding through the contribution chart feature.
Which personal websites should I include a link to on my GitHub profile?
Coders should consider GitHub as a professional networking tool, as well as a software development repository. Therefore, all links included in a GitHub profile should remain professional. GitHub users can add links to websites such as LinkedIn, professional blogs and/or portfolios, and CodePen.
Are GitHub profiles more important for entry-level or experienced developers?
Recruiters view GitHub as a valuable tool for both entry-level and experienced developers. While GitHub does not replace the need for a resume, it allows interviewers to evaluate the skills of a potential employee of any level.
You Might Also Like
Reviewed by: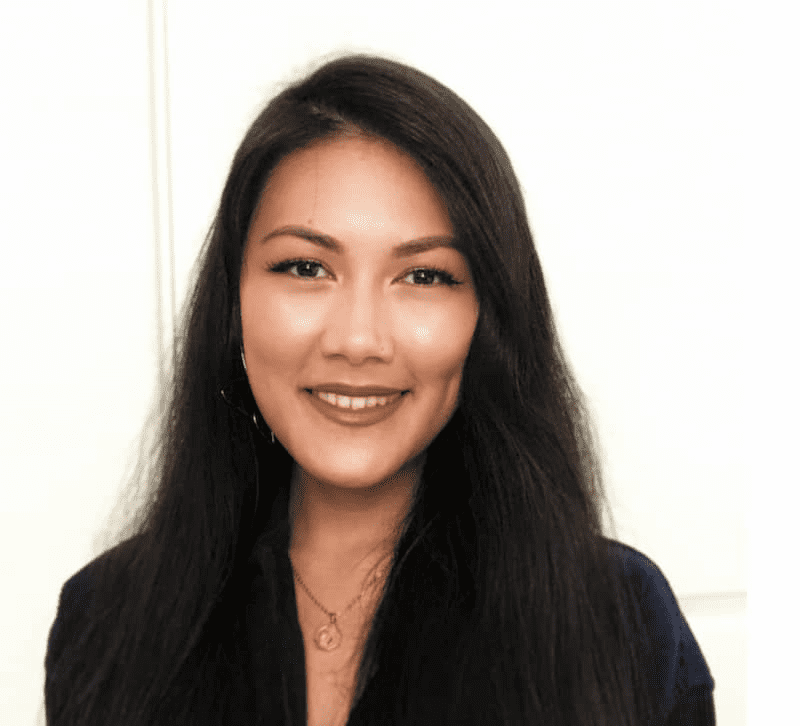 Monali Mirel Chuatico
In 2019, Monali Mirel Chuatico graduated with her bachelor's in computer science, which gave her the foundation that she needed to excel in roles such as a data engineer, front-end developer, UX designer, and computer science instructor.
Monali is currently a data engineer at Mission Lane. As a data analytics captain at a nonprofit called COOP Careers, Monali helps new grads and young professionals overcome underemployment by teaching them data analytics tools and mentoring them on their professional development journey.
Monali is passionate about implementing creative solutions, building community, advocating for mental health, empowering women, and educating youth. Monali's goal is to gain more experience in her field, expand her skill set, and do meaningful work that will positively impact the world.
Monali Mirel Chuatico is a paid member of the Red Ventures Education freelance review network.
BestColleges.com is an advertising-supported site. Featured or trusted partner programs and all school search, finder, or match results are for schools that compensate us. This compensation does not influence our school rankings, resource guides, or other editorially-independent information published on this site.
Compare your school options.
View the most relevant school for your interests and compare them by tuition, programs, acceptance rate, and other factors important to find your college home.